Man buns are humanity's greatest physical indicator for the alpha of a group. Want to know who's going to do a badass job of cleaning the loose hair at a hybrid barber shop/espresso bar? The guy with the man bun. Who's going to mix 30 different ingredients into an alcoholic beverage at a bar with several pinball machines? The guy with the man bun. Naturally, we wondered what the alpha dogs of the entire world would look like if they sported a ferocious man bun: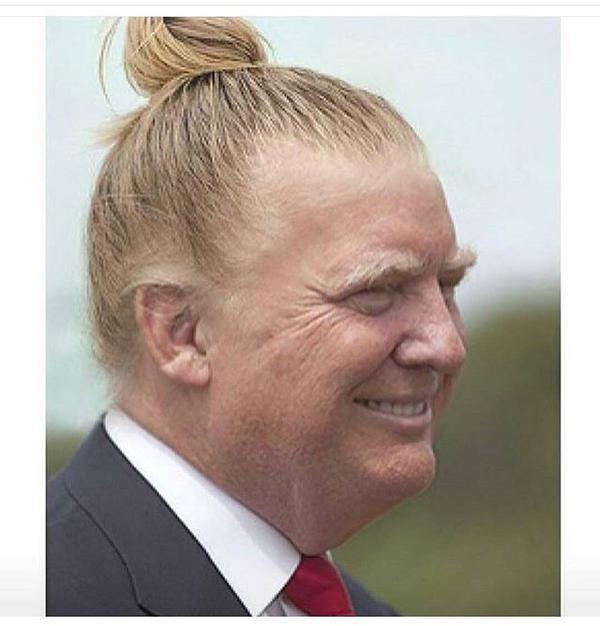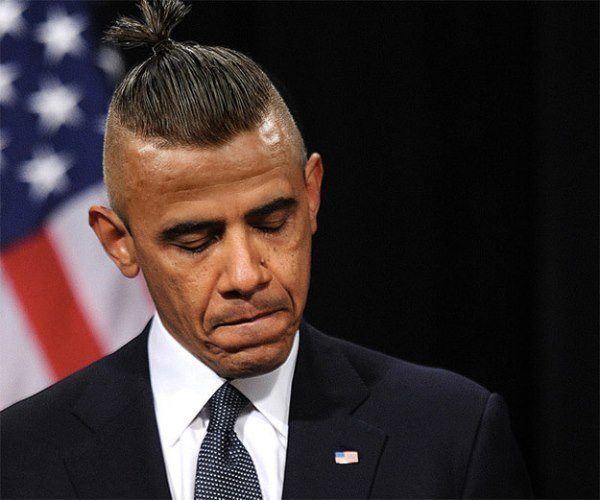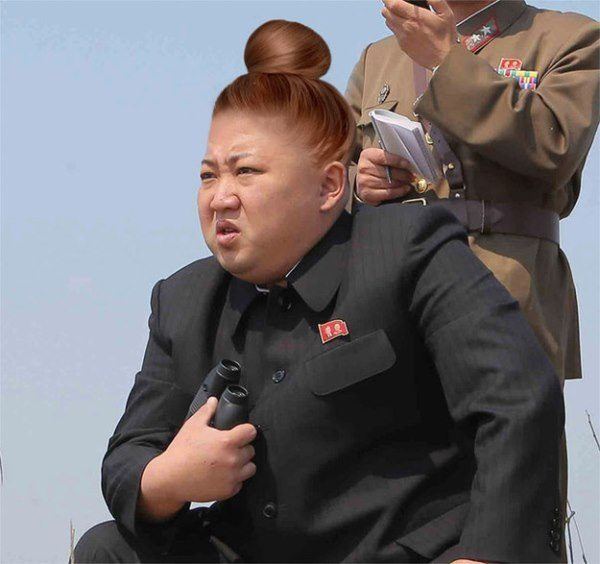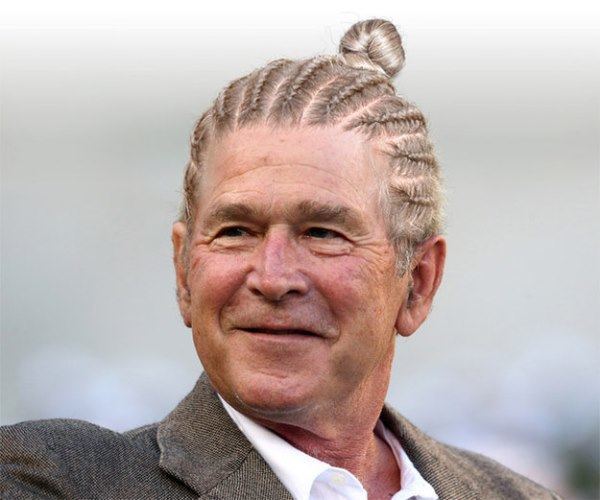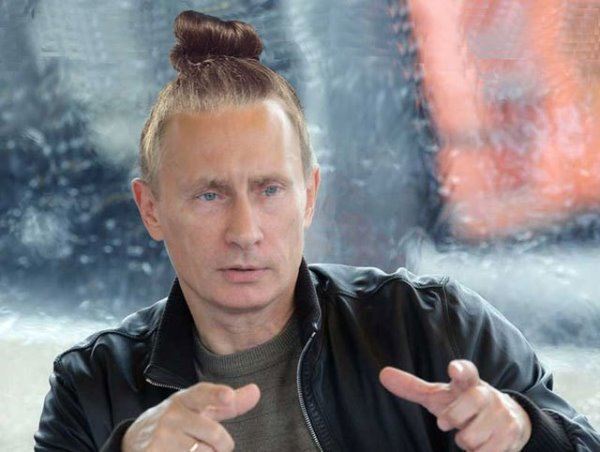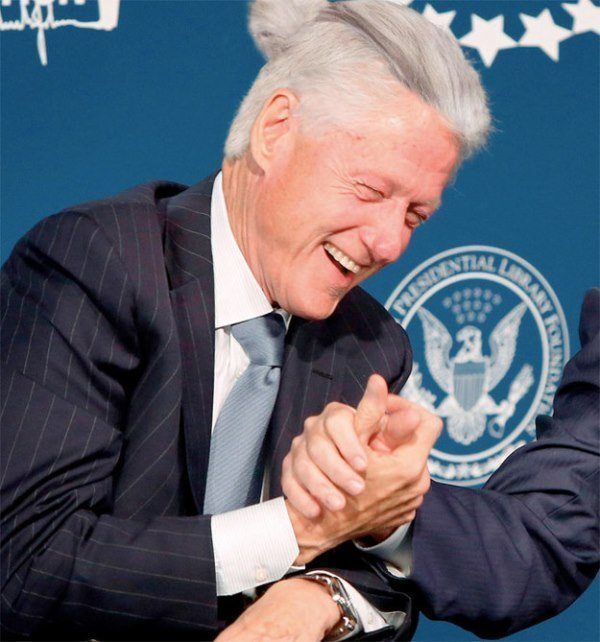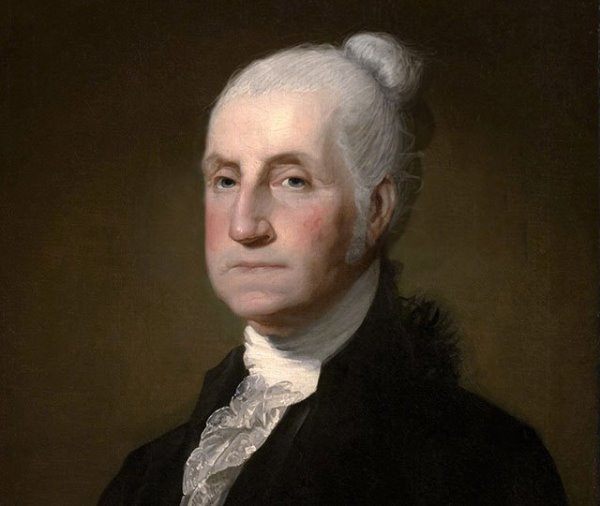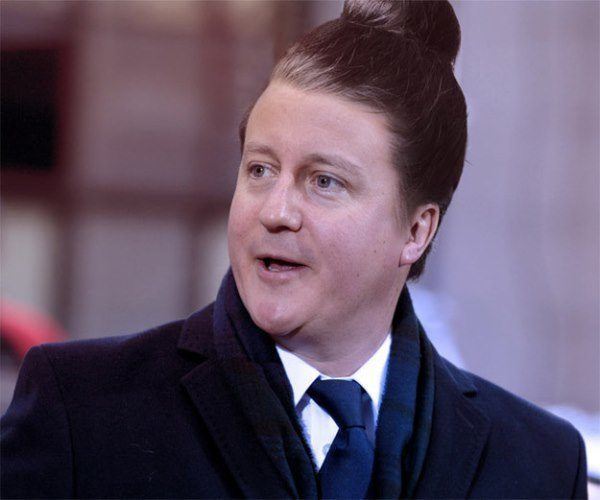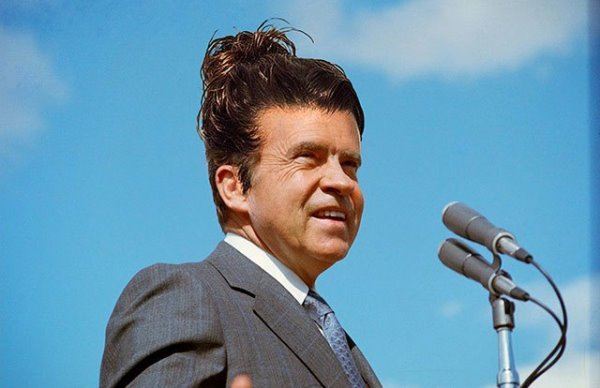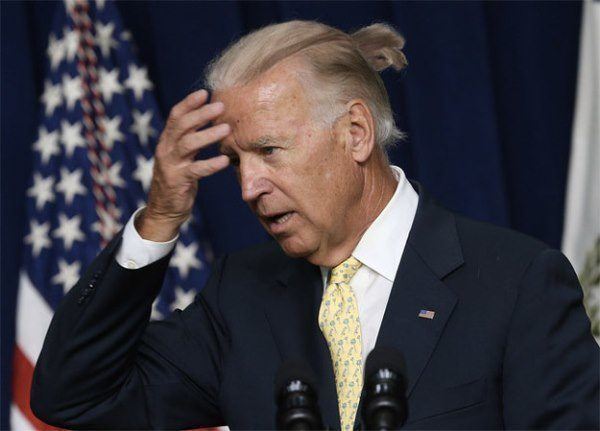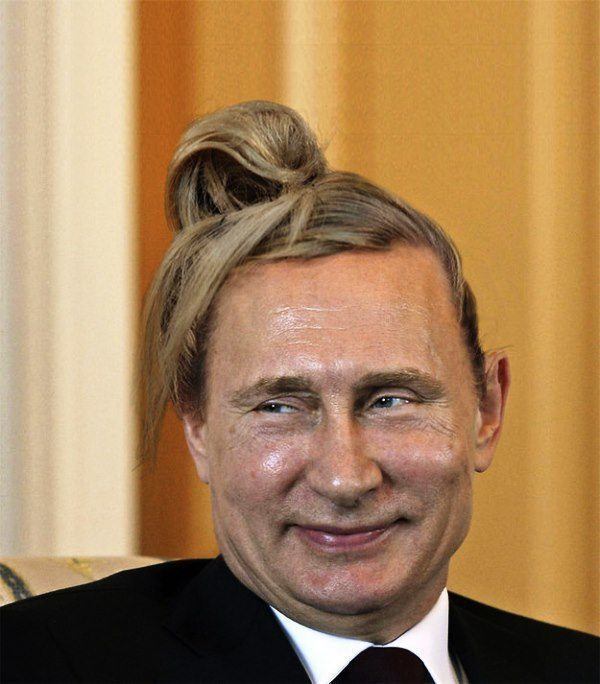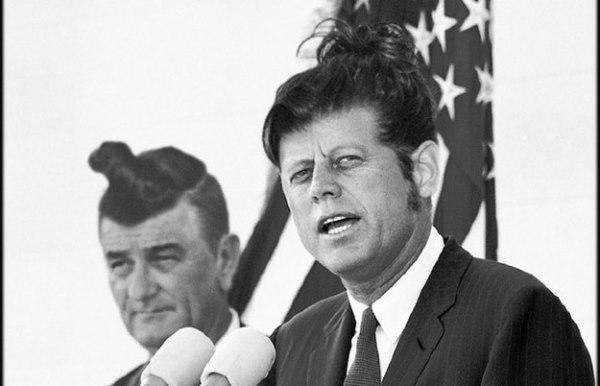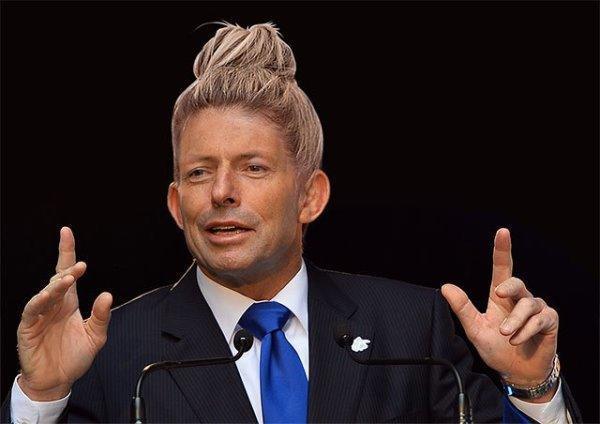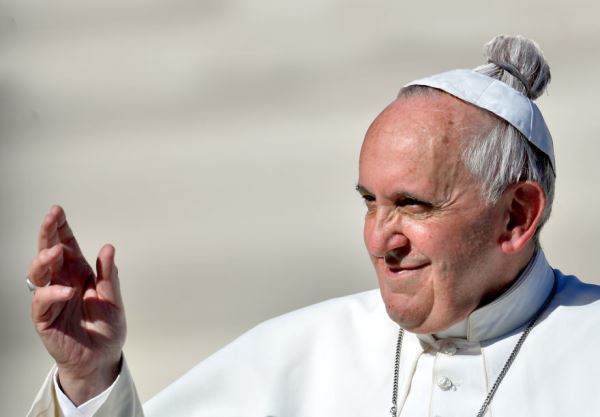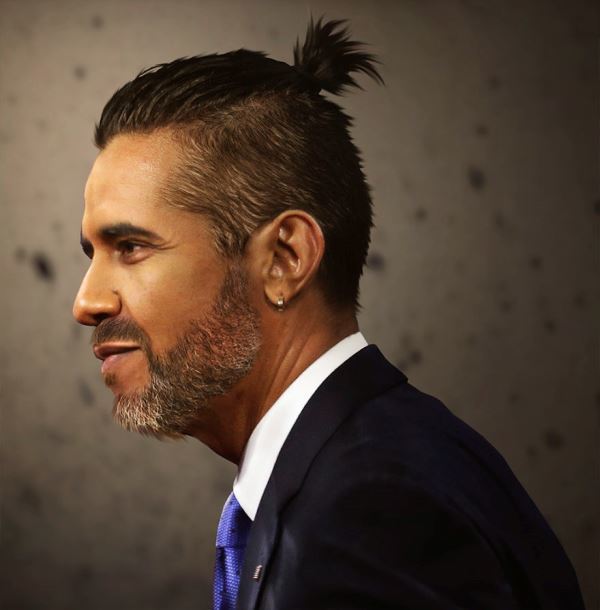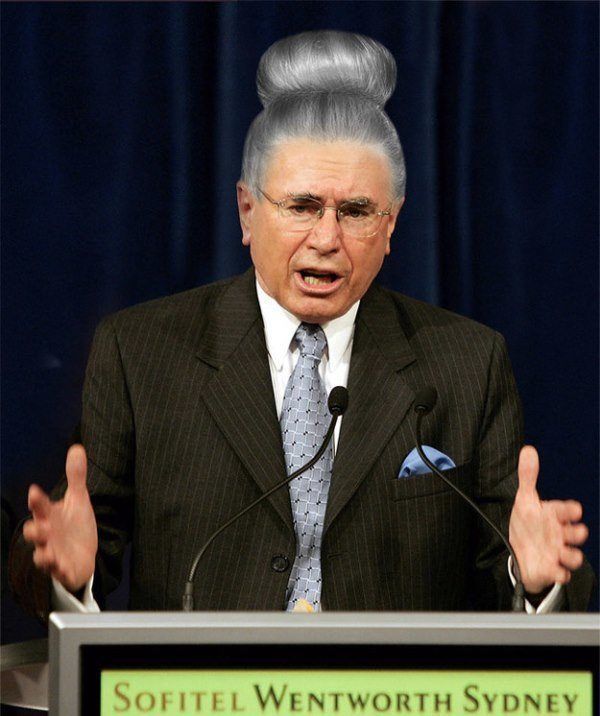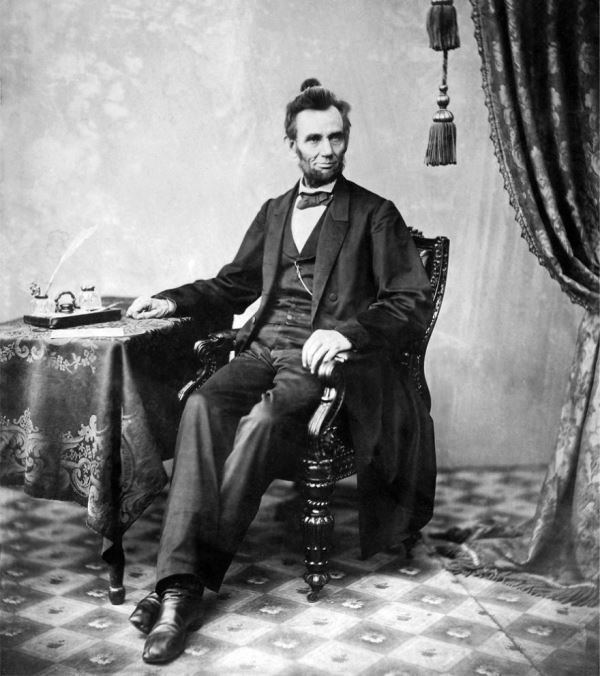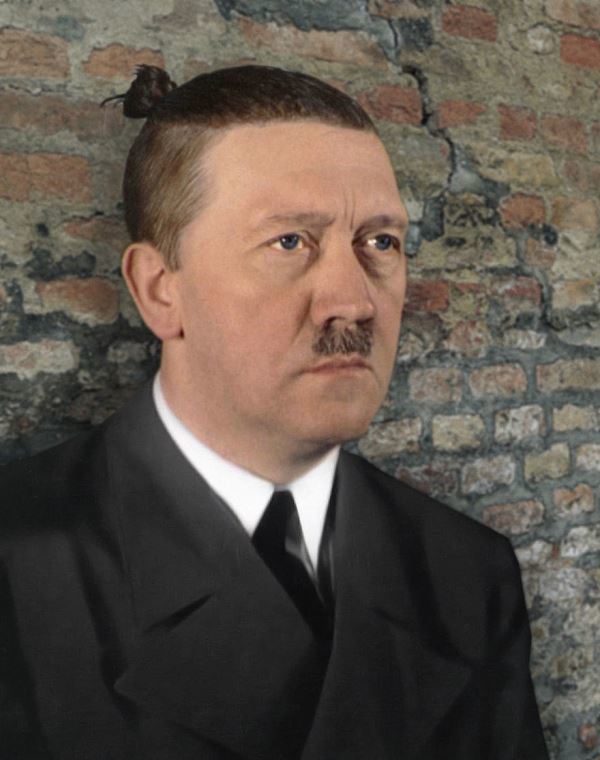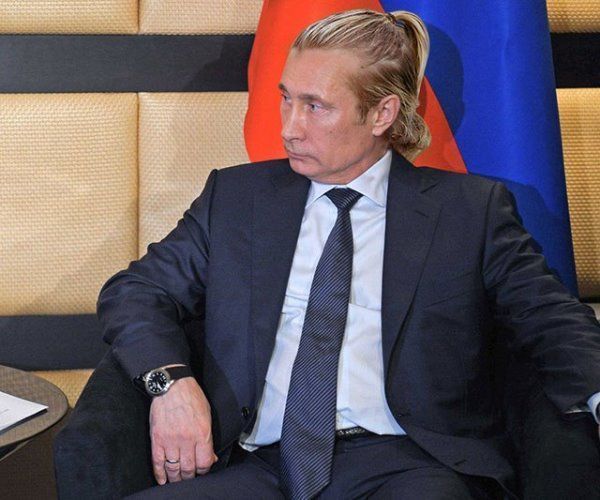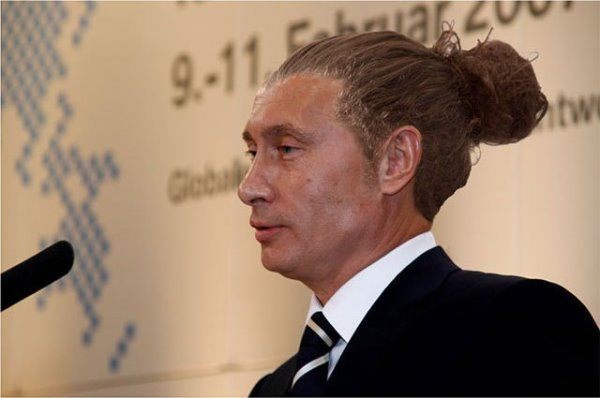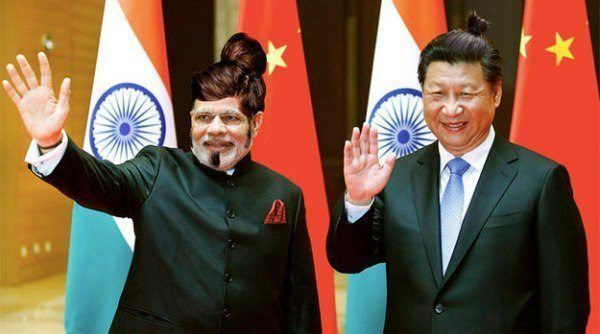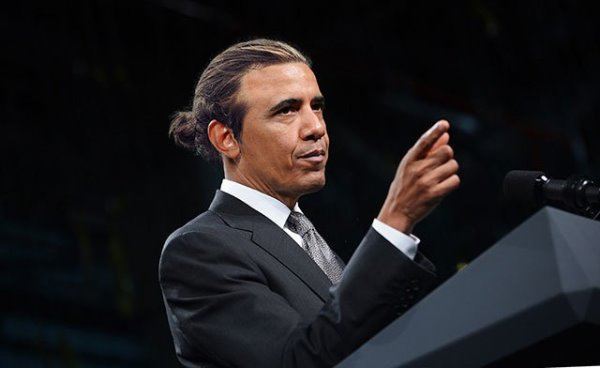 Donald Trump's man bun: Actually 15% less ridiculous than his combover.
"Let me be clear...I have regrets."
More like "Kim Jong-bun," right guys? ...guys?
Because of course Dubya would add cornrows as well.
The most frightening thing is that Putin actually pulled this off (of a man he just stabbed).
Not going to lie, we thought this was Diane Keaton at first.
This is either George Washington, or Grandma watching a Fox News piece on gay marriage.
"Well now I just look stupid, attached to this useless, hairy lump," thought David Cameron's man bun.
"No event in American history is more misunderstood than my man bun. It was misreported then, and it is misremembered now."
"No, no, I wanted it at the front, like a unicor- oh, never mind."
That one single Aunt who you only see at Thanksgiving and never speaks to anyone.
"Hey you guys, look - I'm 'Putin' my hair up! Grigori, you didn't laugh. Enjoy your new life in Siberia."
"Well at least this is definitely the worst thing that will ever happen to my head."
Australian Prime Minister Tony Abbott tries to figure out what he's doing in an article about powerful world leaders.
The higher the hair, the closer to heaven.
The only thing faker than this photo is OBUMMER'S BIRTH CERTIFICATE (this caption courtesy of our Uncle Frank).
This photo is probably the most memorable thing about former Australian Prime Minister John Howard.
"Whenever I hear anyone arguing for man buns, I feel a strong impulse to see it tried on him personally."
The number of people who would kill Hitler at birth just doubled.
David Beckham is really showing his age these days.
"Hand off the ass, Bill."
Remember our great "Kim Jong-bun" joke from earlier? Ah, we'll never see days like those again.
Be honest, after six beers, you probably would.
Indian Prime Minister Narendra Modi and Chinese leader Xi Jinping are disappointed you don't know who they are.
Ugh, this guy again. Did we make a "Kim Jong-bun" joke yet? We did? Oh.
Wait, this might actually be the guy who works in our local Starbucks.
Obamahair will be his legacy.
Enjoy this collection of world leaders with man buns? Check out our other posts on the world's worst haircuts and history's most important pictures of white guys with dreads.