Don't get me wrong, crowd-sourcing sites like GoFundMe are a great way to raise money for worthwhile causes. Unfortunately, the world is full of people who see it as a new way to ask for handout. You're free to use your money however you wish, but if you turn your paycheck over to these folks, well, you're almost guaranteed to regret it: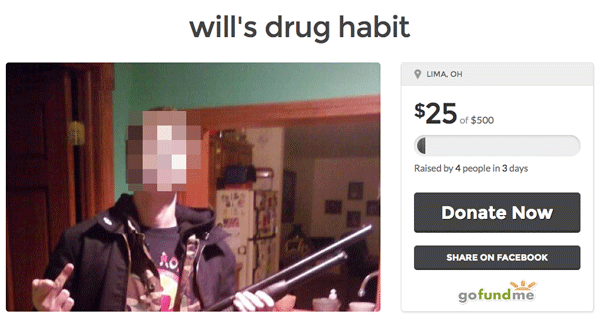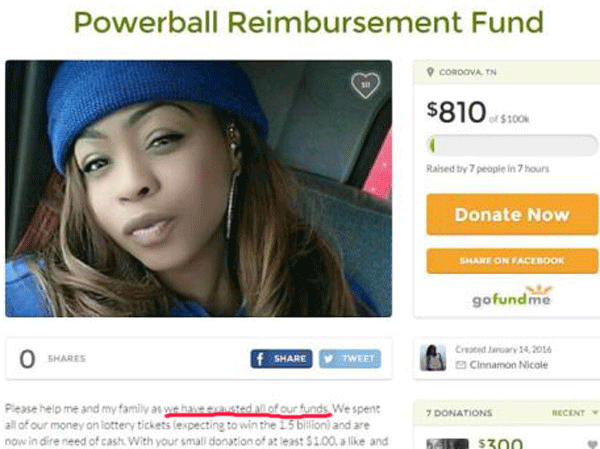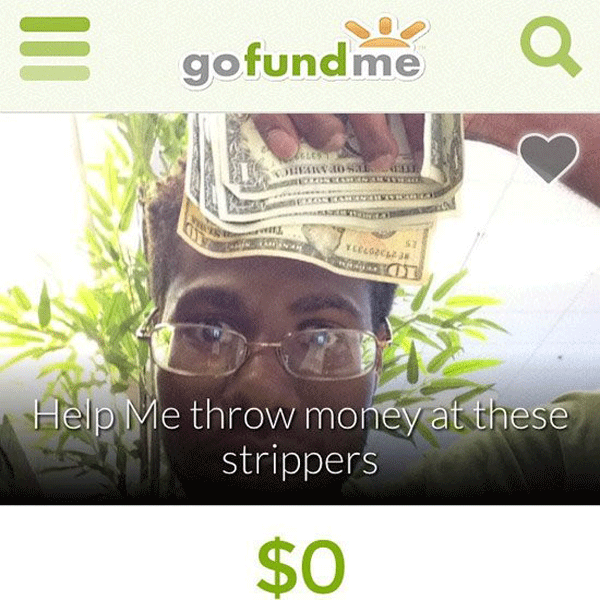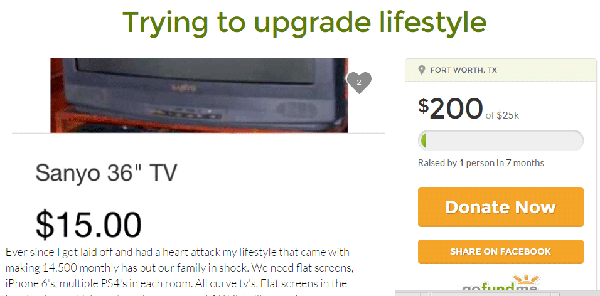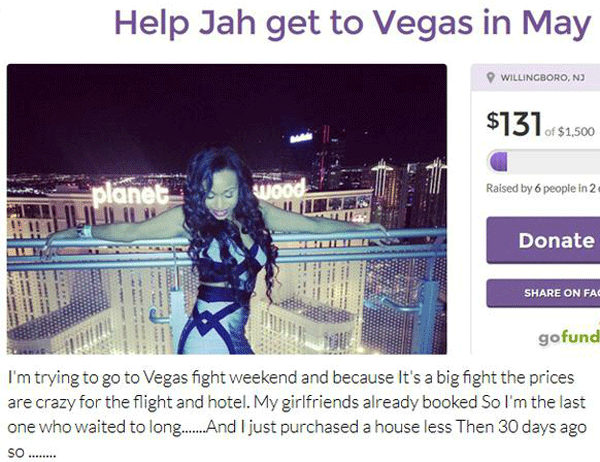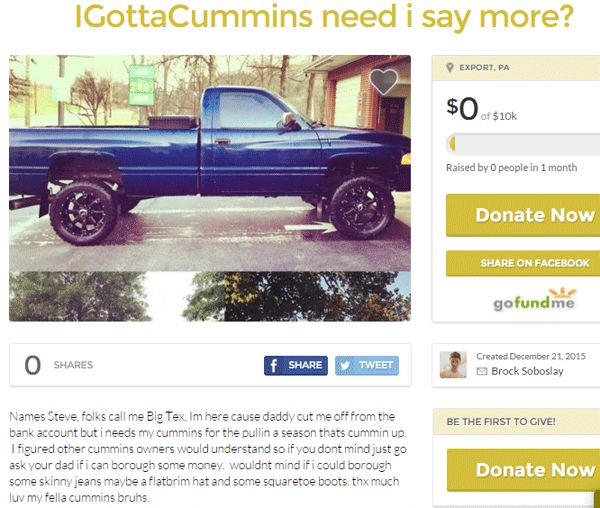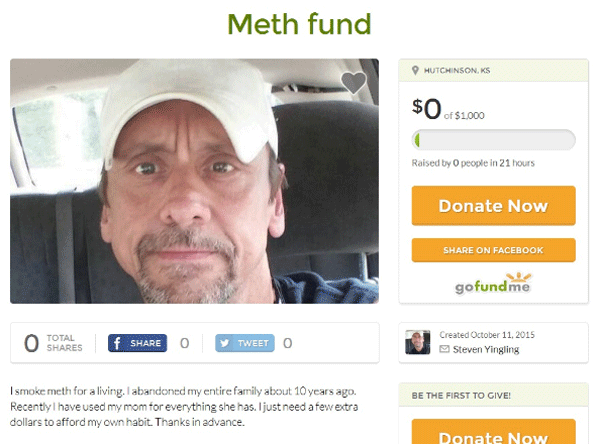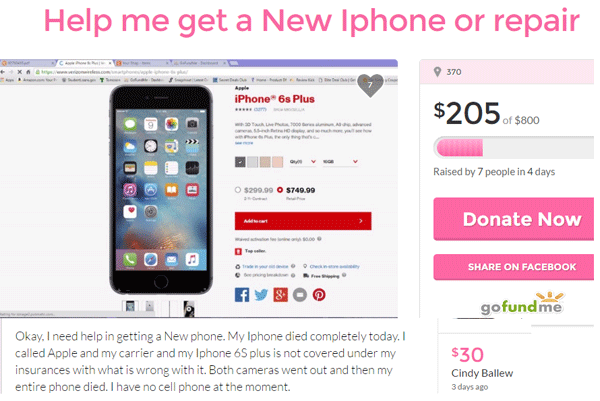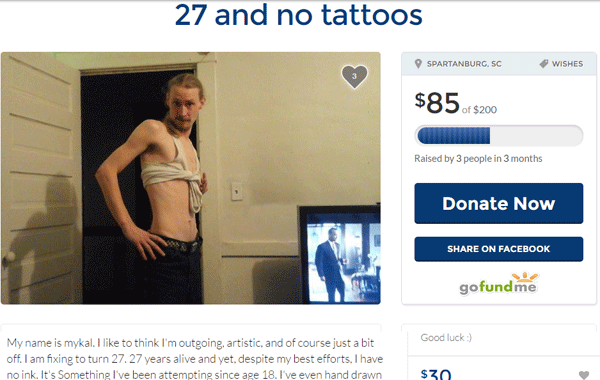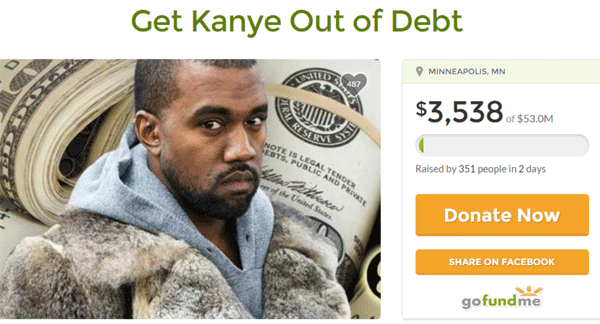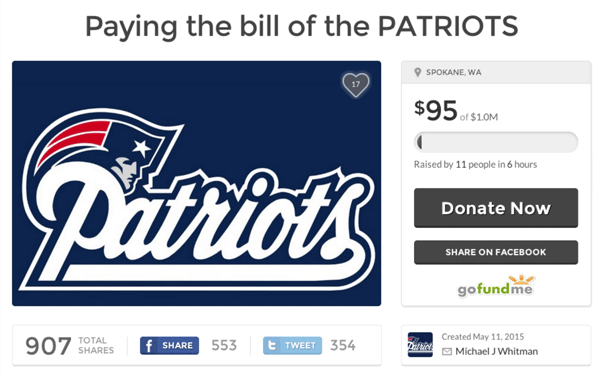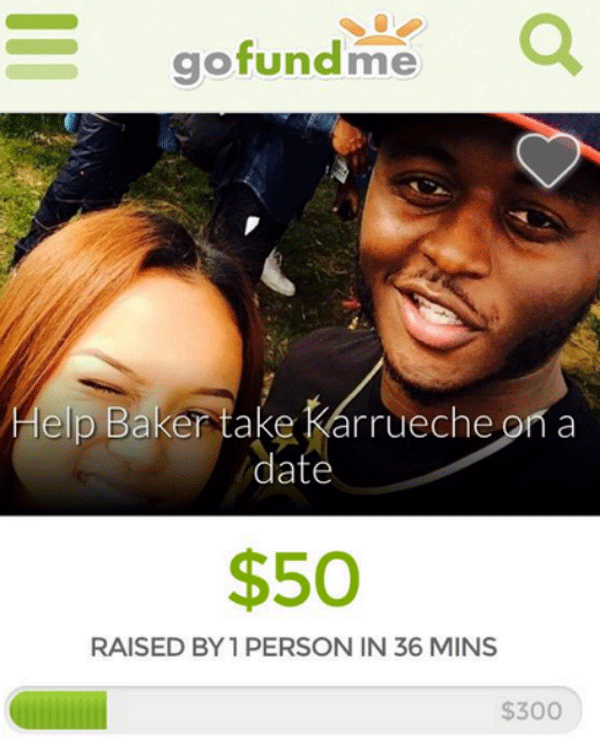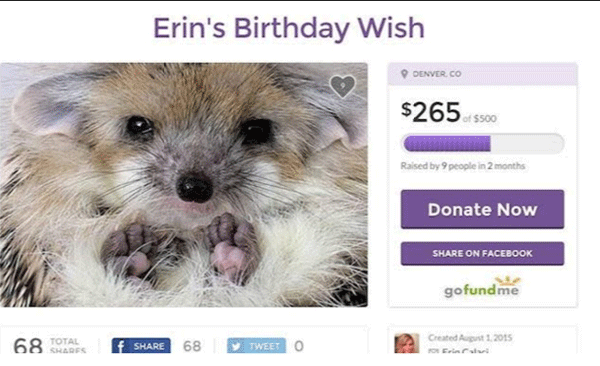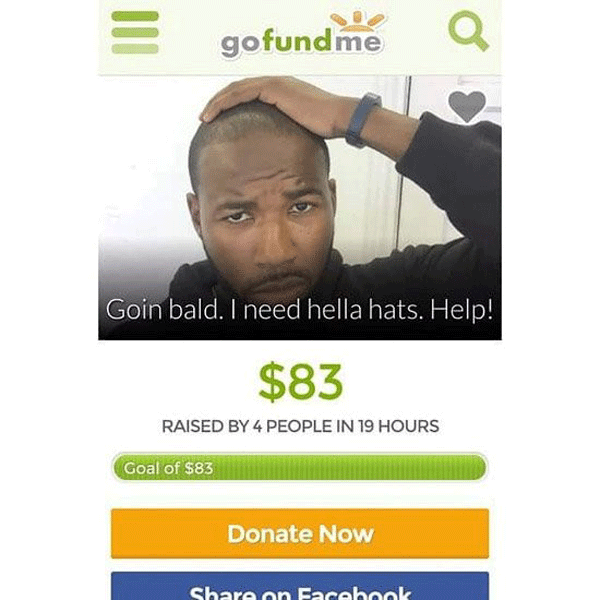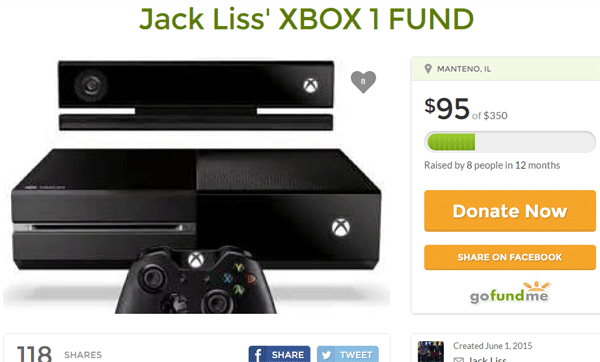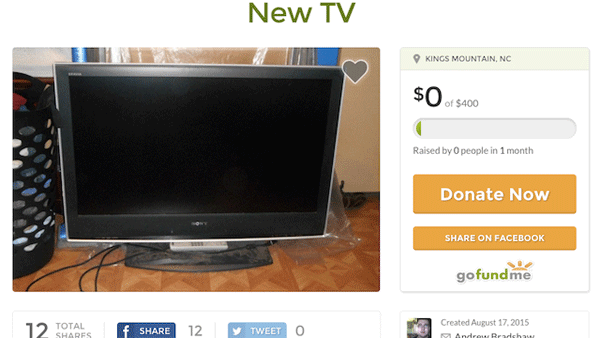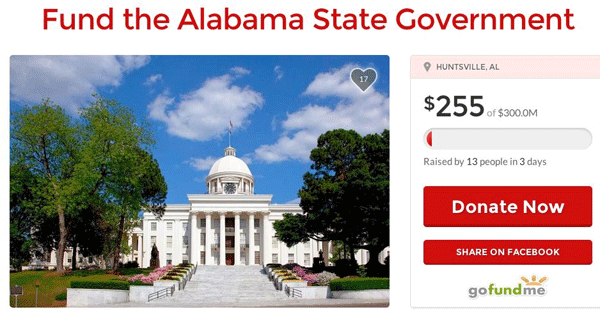 How's Will gonna really appreciate those drugs if he doesn't earn them?
Did the person who started this never finish The Martian?
Wouldn't it be quicker to just bypass this guy and give the money directly to the strippers?
A life without flatscreen TVs and PS4s is no way to live.
Shouldn't this tattoo be left as a warning for anyone she might encounter?
We're pretty sure K-Mart sells baggy grey sweatshirts for like $6.
If you have money to purchase a house, you have money for Vegas.
His daddy cut him off and it's the internet's job now to help him get even BIGGER truck tires.
That 72 hour meth rampage isn't going to fund itself.
"I have no cell phone at the moment." Let's keep it that way.
Tattoos aren't gonna help, dude.
By our count, you only need $50 at the bar to not feel feelings anymore.
This girl used an Uber during peak hours on Halloween and wants the internet to pay for it. How's that for a Halloween horror story.
Just how good is this dick exactly?
Shouldn't Tom Brady be paying for this?
If you need a fundraiser just for date money, your relationship is dead from the get-go.
This woman got divorced and her husband took the cats. Instead of adopting another cat, she's hoping the internet will help her buy a rare expensive hedgehog.
$83 seems like a weirdly specific amount of money for "hats."
What kind of world are we living in where every kid doesn't have an Xbox?!?!?!
Maybe the Hennessy is just a tie-in to a bigger, more noble cause, like showing up blacked out to a United Way fundraiser?
Maybe this person can donate their flatscreen to the guy needing the lifestyle upgrade.
Sure, because the rest of the union is so proud of all Alabama has offered throughout history.
Thanks to Charity Owl, Vice, and Ask Kissy for some of the images above. And if you enjoyed these hilariously awful GoFundMe campaigns, check out our other posts on funny roasts and delusional artists that know real talent is overrated!