Kevin's fiancée wouldn't let him go on a birthday trip with his friends to Montreal, so his friends did what any good friends would do: they brought a cardboard cutout version of him instead. And if the pictures are any indication, Cardboard Kevin is a lot more popular than Regular Kevin could ever hope to be: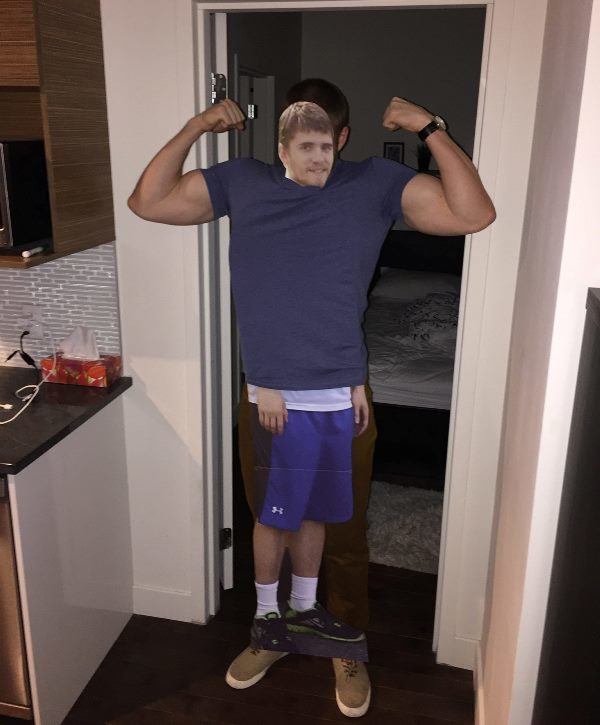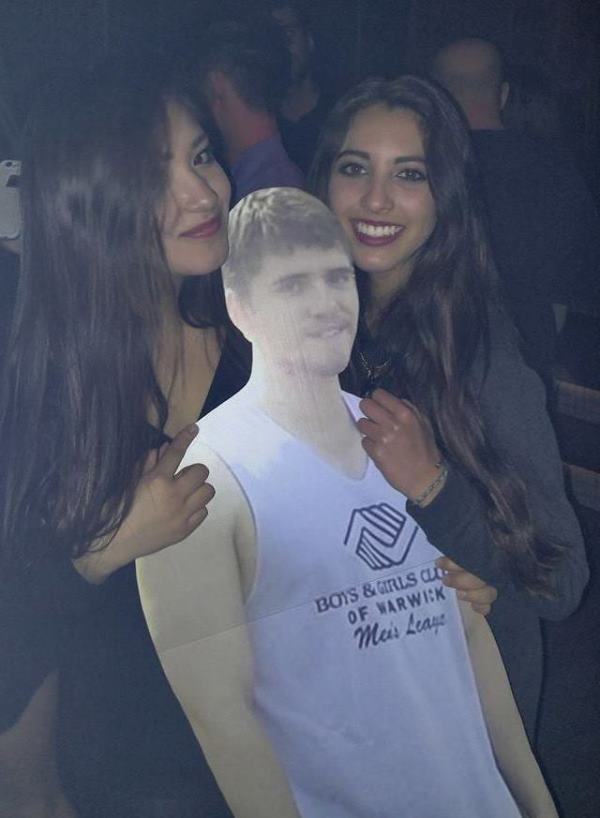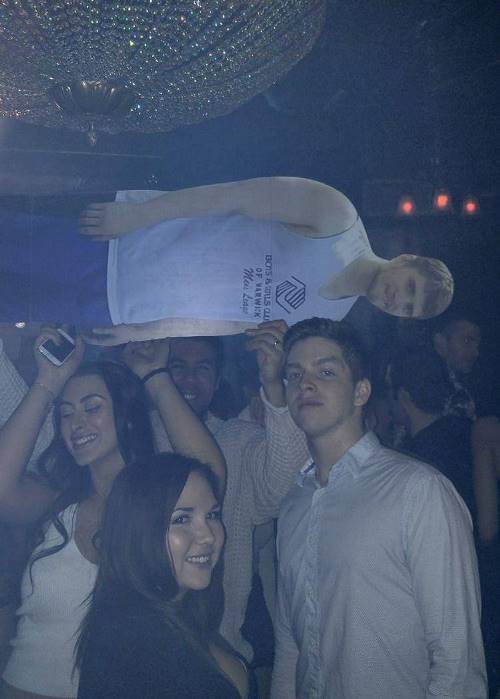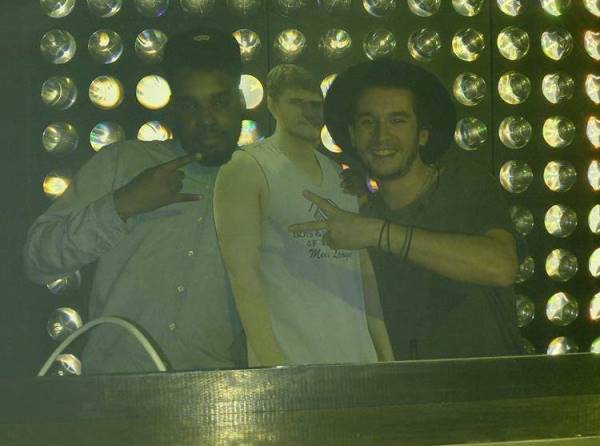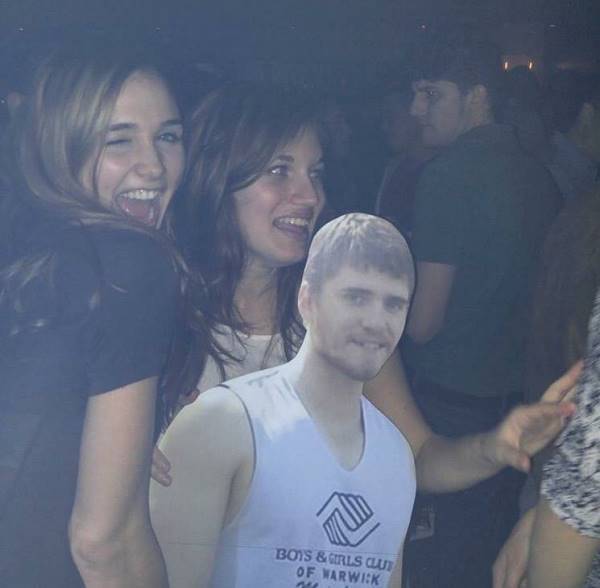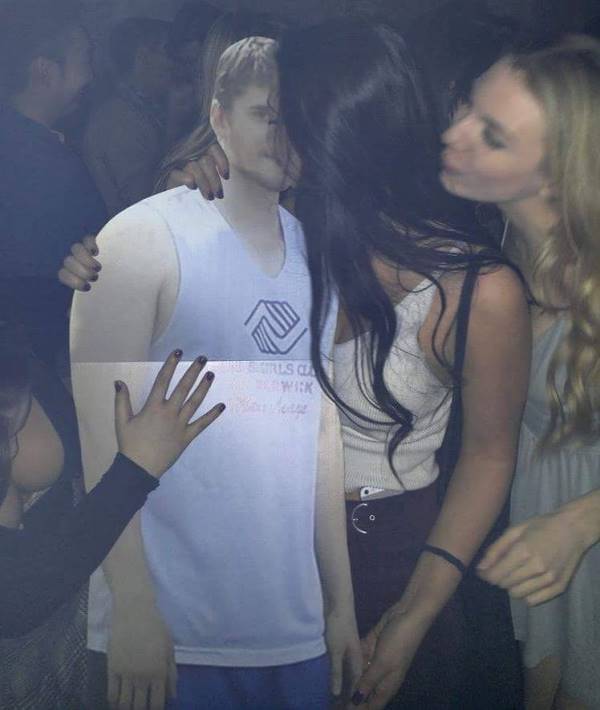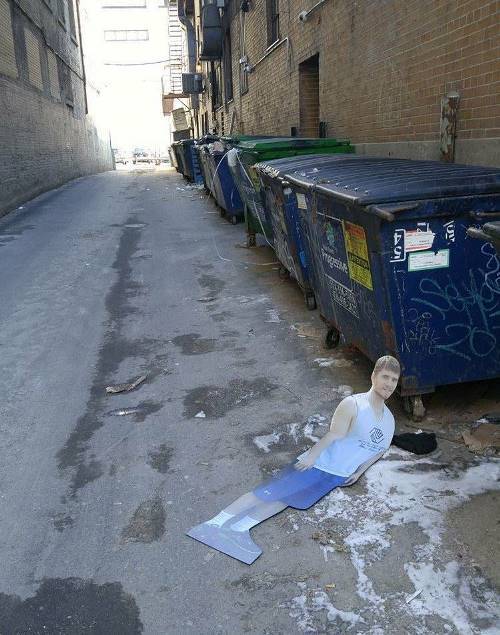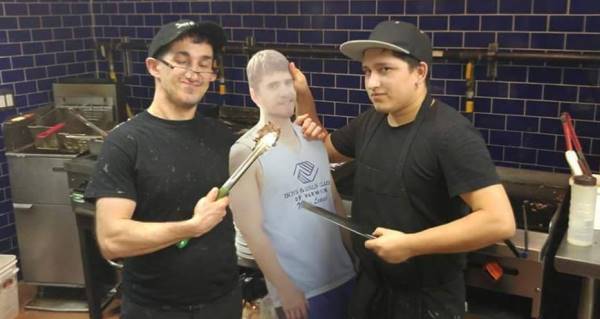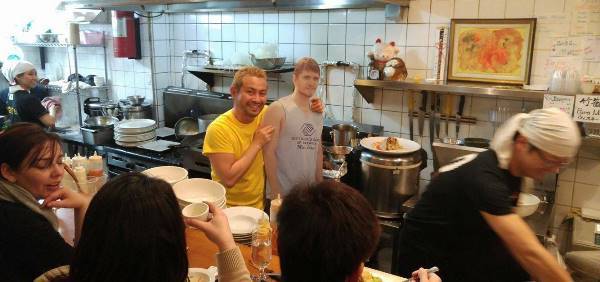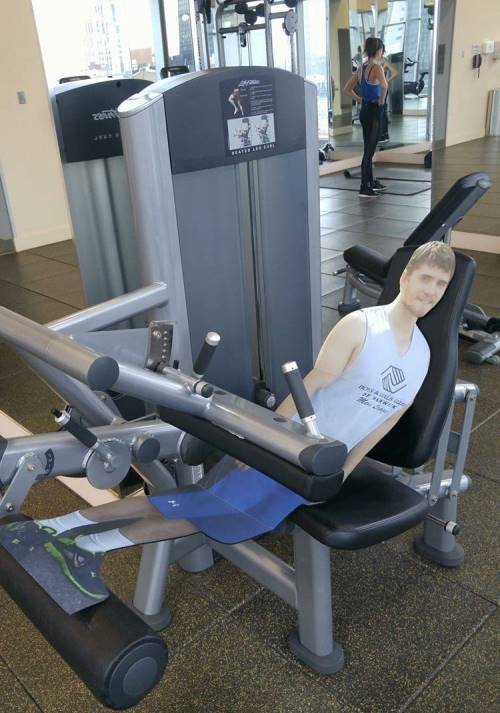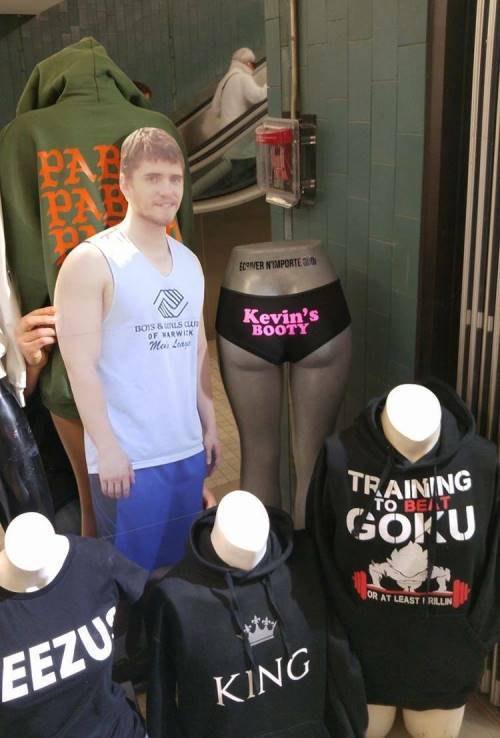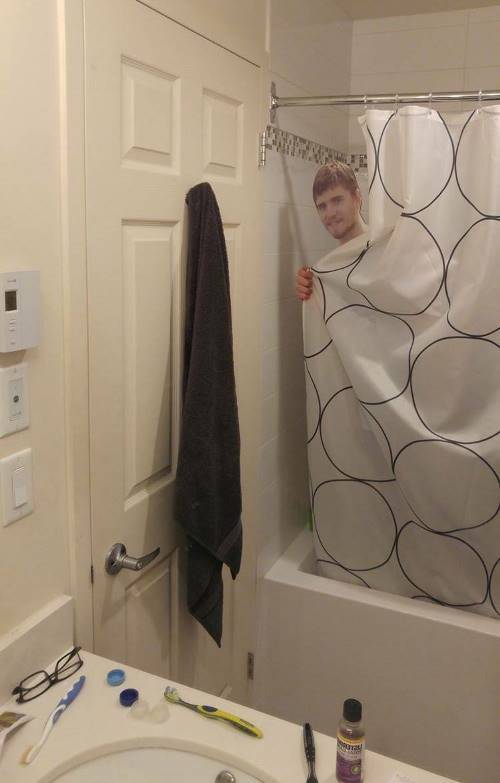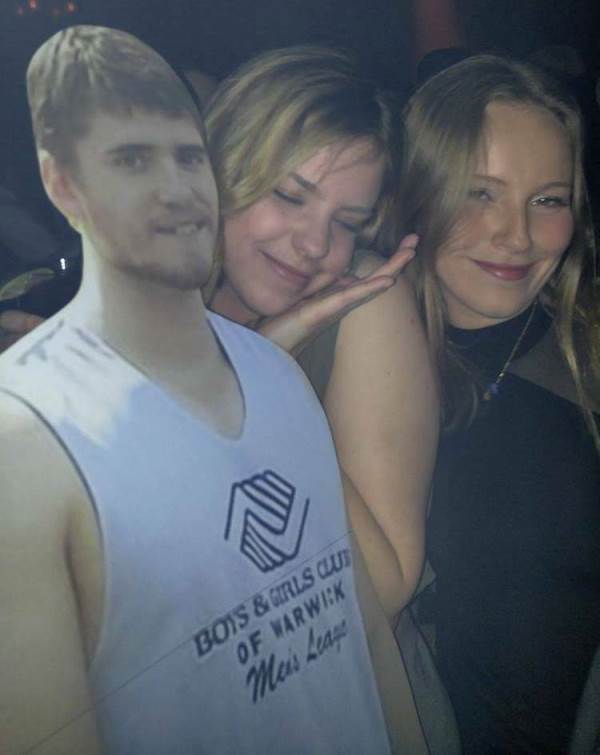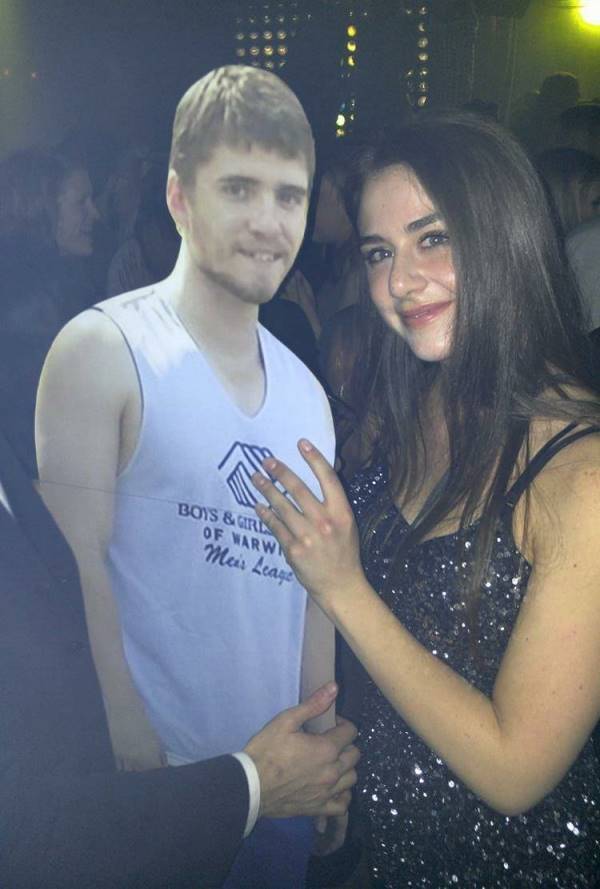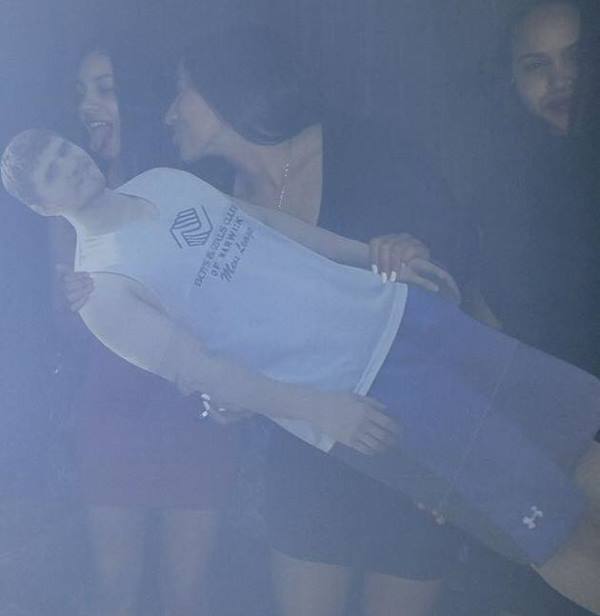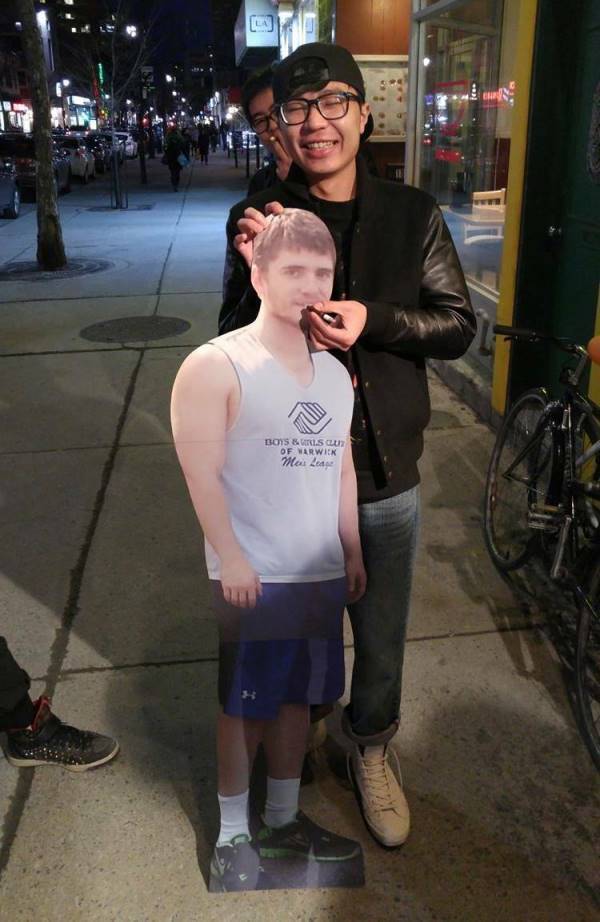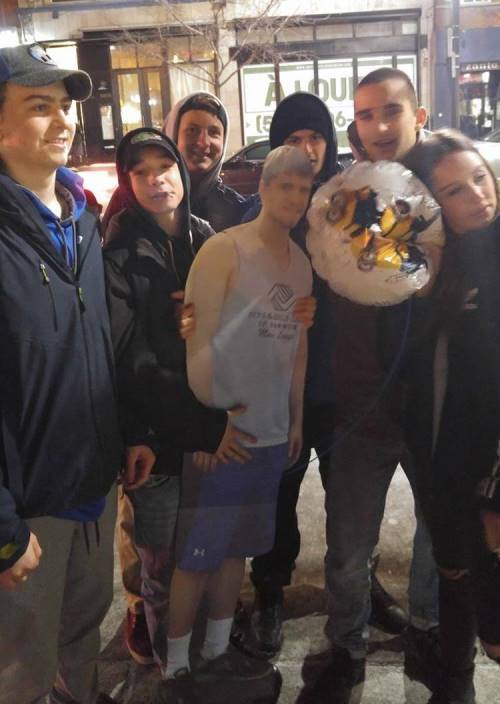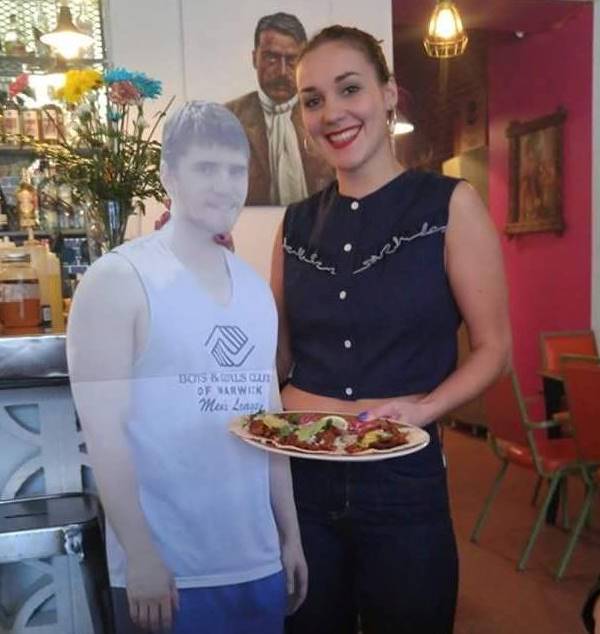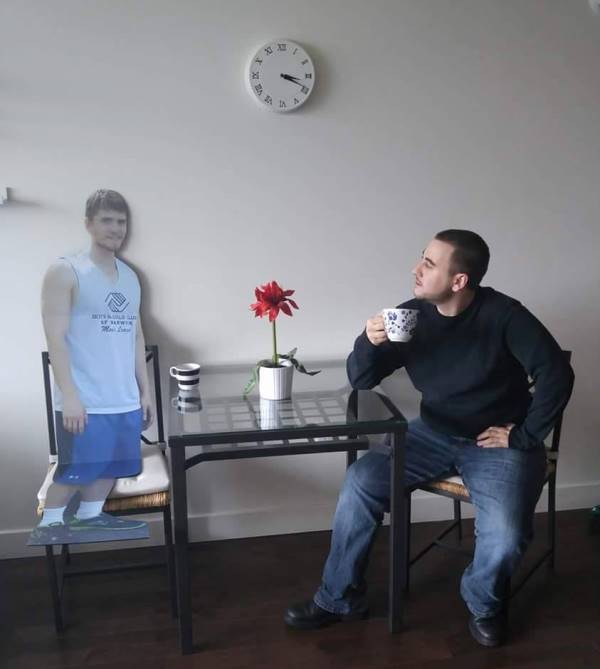 Kevin's birthday weekend begins.
With those guns, who could ever turn down Kevin? Even if he is made of recycled materials.
Cardboard has naturally irresistible pheromones.
Kevin's surprisingly lightweight despite his muscles.
Damn Kevin, one at a time my man!
Cardboard Kevin enjoys a late night bathroom blow session.
Every day is Arm Day for cardboard Kevin.
Kevin did better than his non-cardboard friends at the club.
Kevin feels "worse for the tear" the next day.
Kevin has some tips for the late night taco spot.
Kevin wins employee of the month, every month.
Kevin never skips leg day.
Kevin's booty is rockin' everywhere.
Who's ready for another night on the town?
Daaaaamn Kevin, back at it again!
Having a little photobooth fun with his friends - what a group! Some people say his expression is a little wooden, but not us.
Cardboard Kevin: 100% wood, 100% of the time.
Kevin his more Facebook friends than Mark Zuckerberg.
100% cardboard, 100% man.
Kevin needs some snacks after partying all night.
Kevin enjoys some football with the locals.
Kevin bought a nice balloon for his new friends -- what a guy!
Kevin knows how to wine and dine a lady. What is he, an animal!?!
Phew, what a weekend, huh Kevin?
Thanks to imgur for the images above. And if you enjoyed Cardboard Kevin's ridiculous birthday weekend, check out our other posts on defeated Etsy boyfriends and hilarious Pornhub comments!