Break out your crayons, kids, because it's time to color up some human sacrifice and BDSM! These were once wholesome coloring books, full of happy woodland creatures and Disney princesses. These corrupted coloring books, however, have been warped by the evils of the world, and what's left are scenes straight out of an R-rated movie: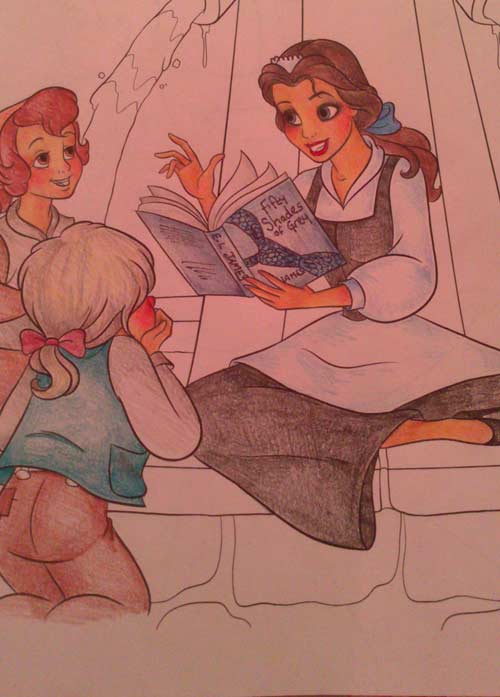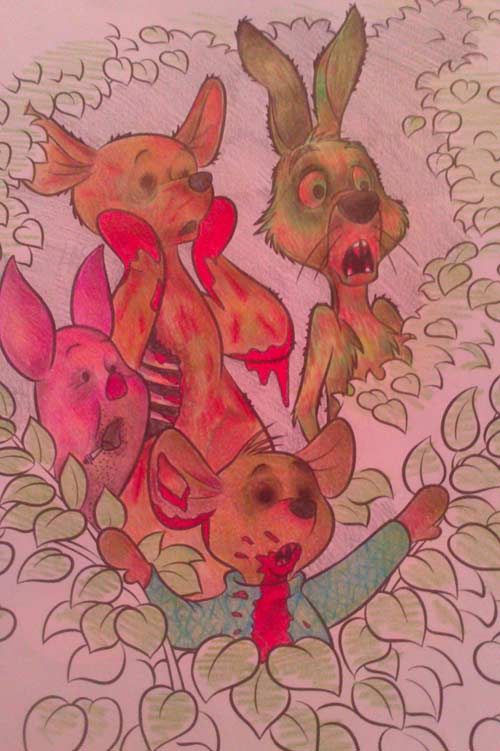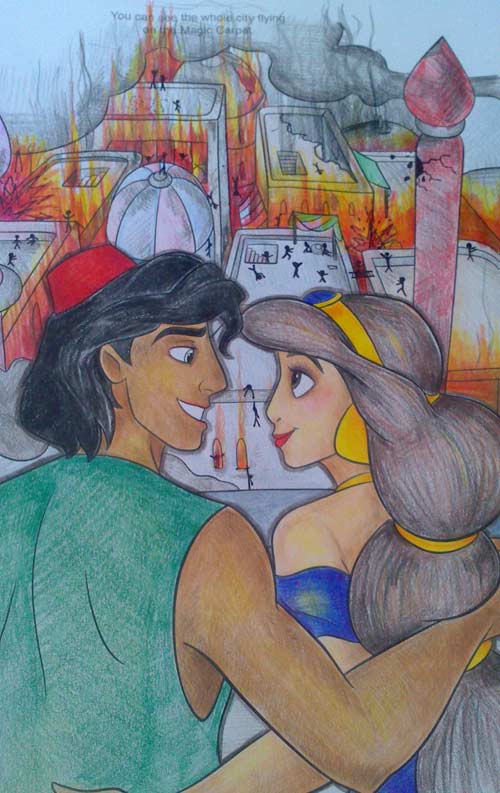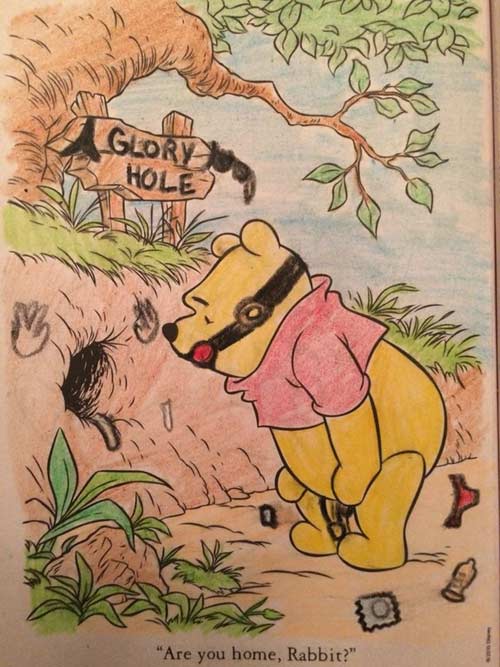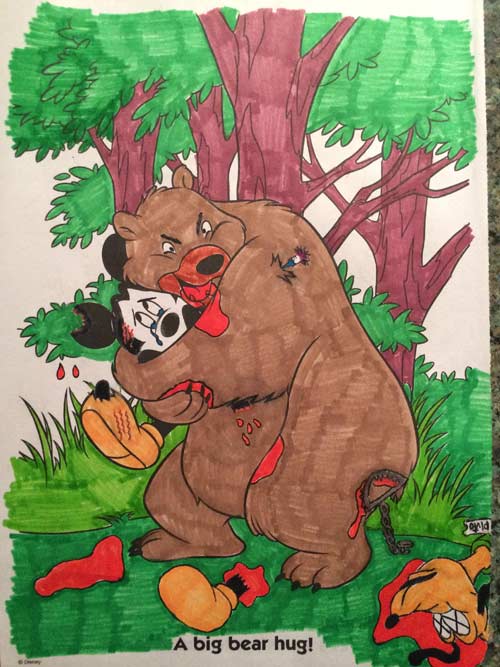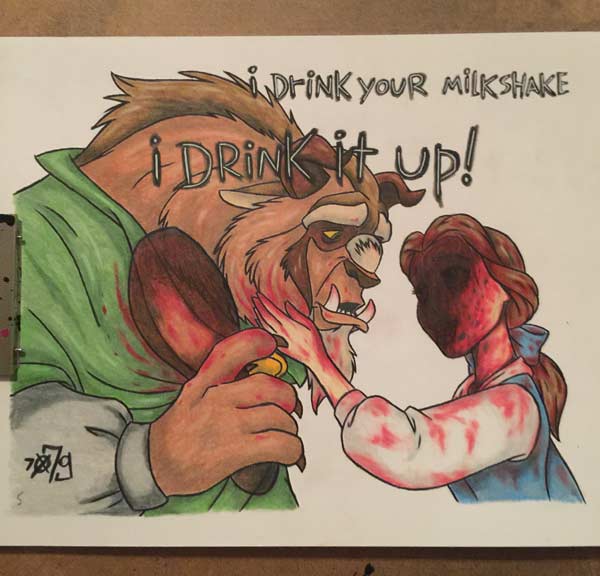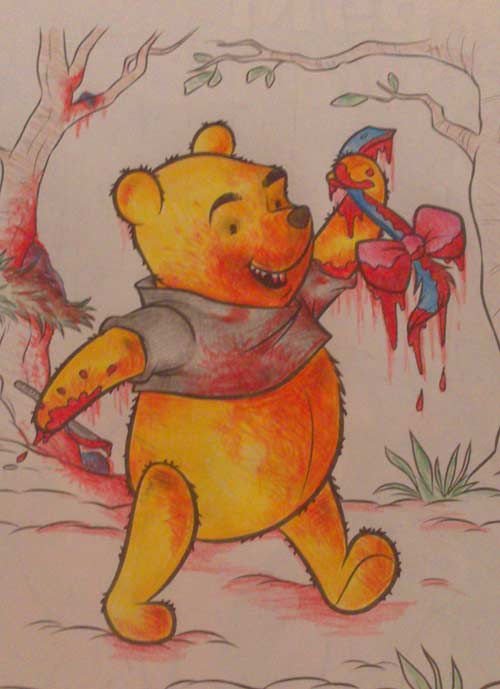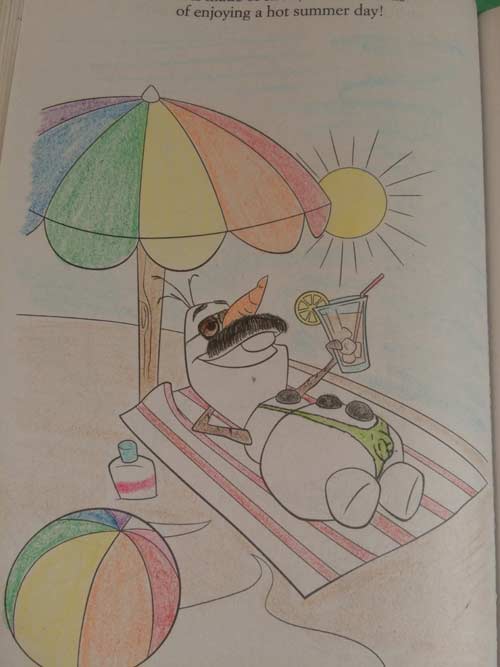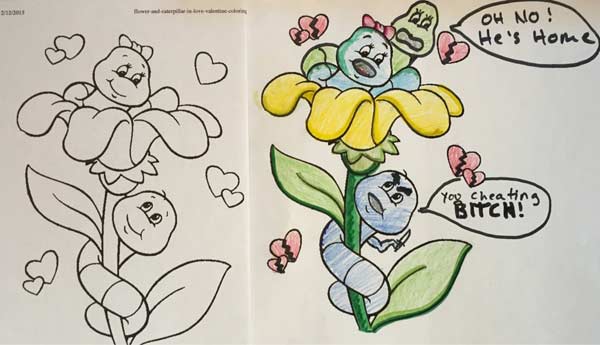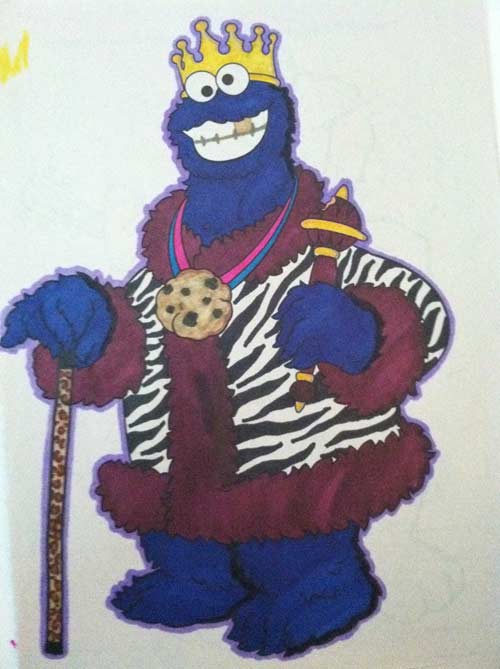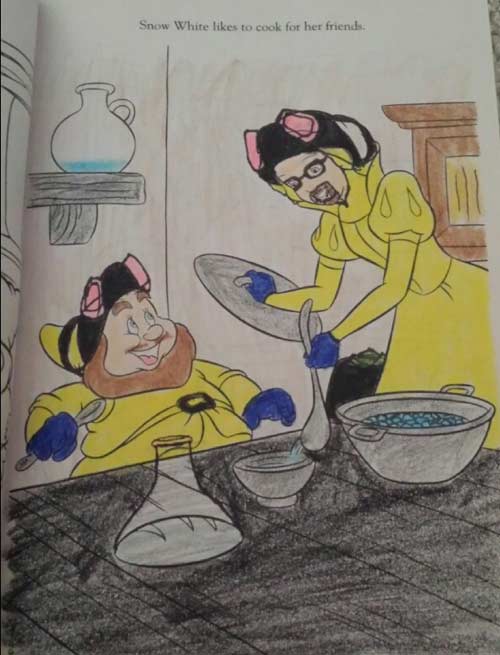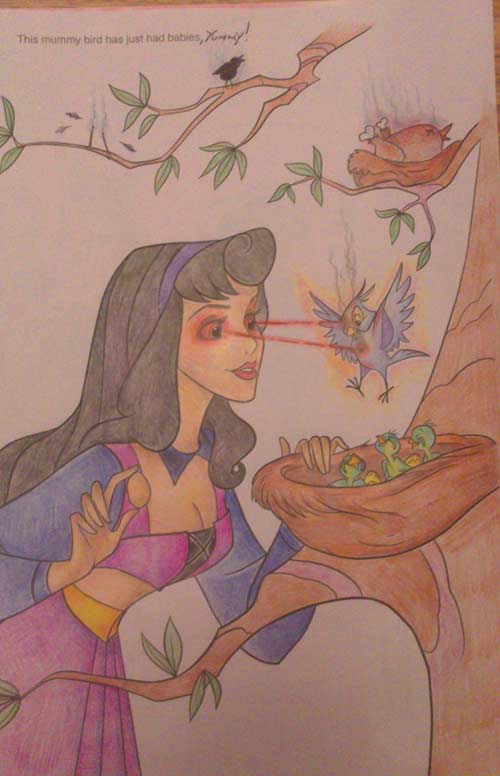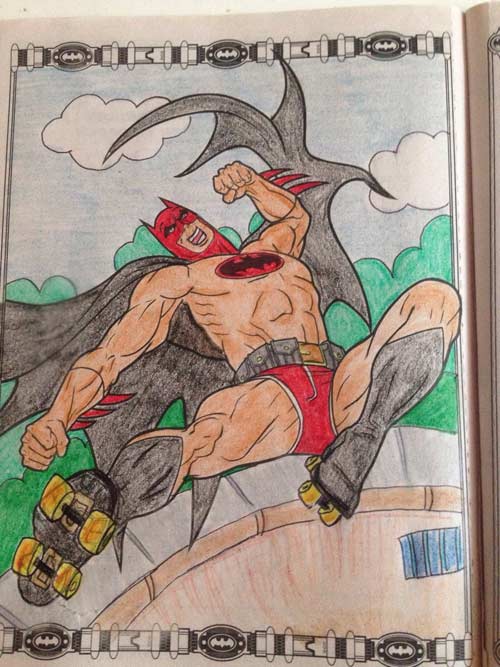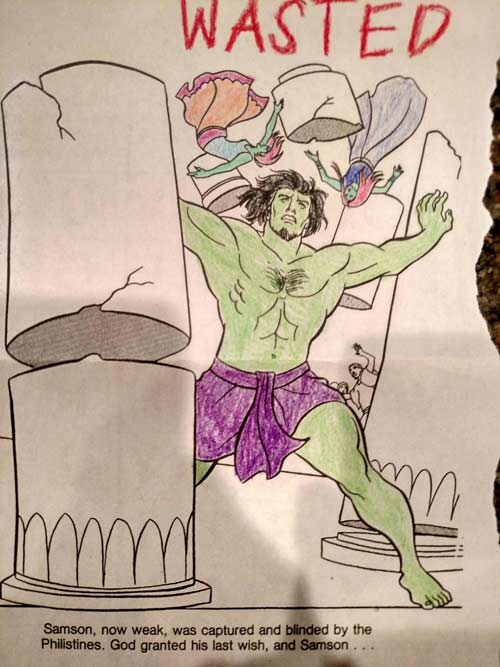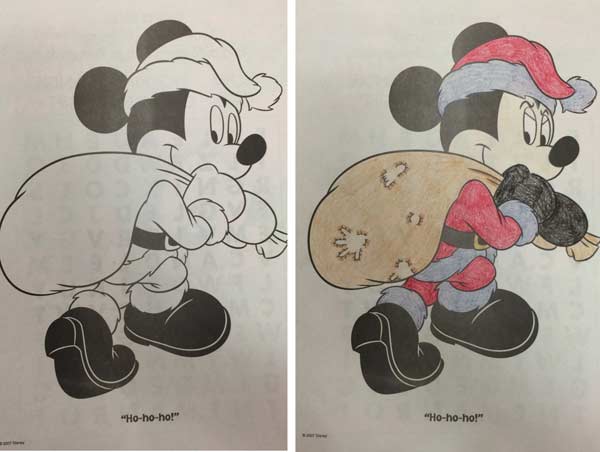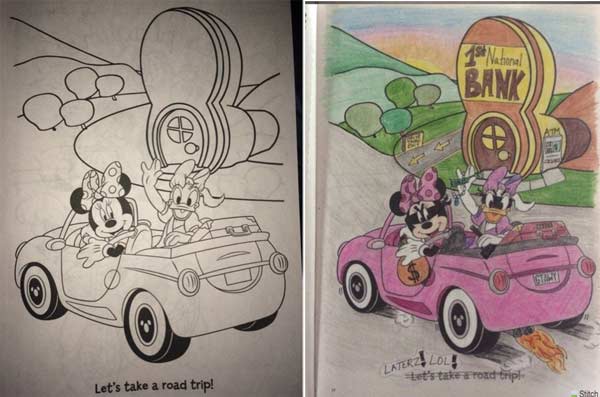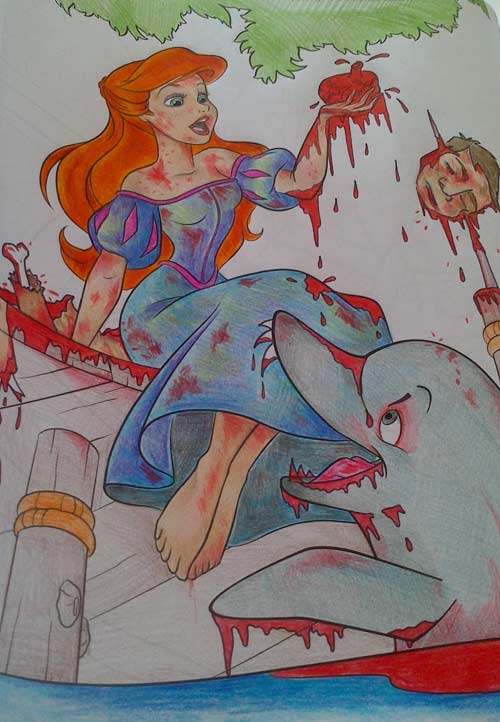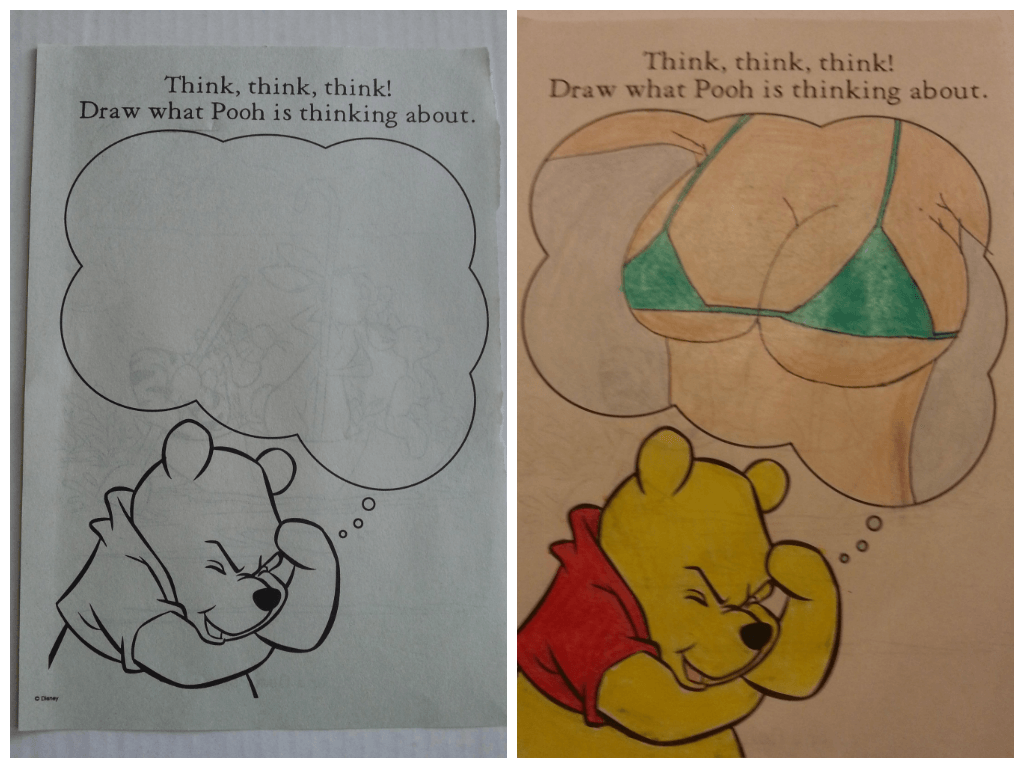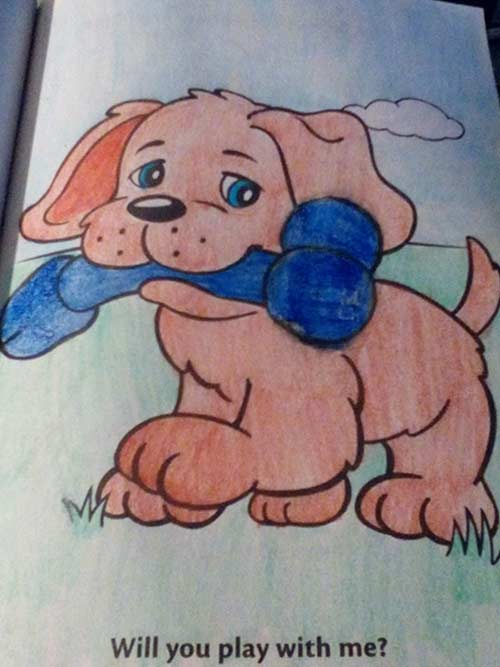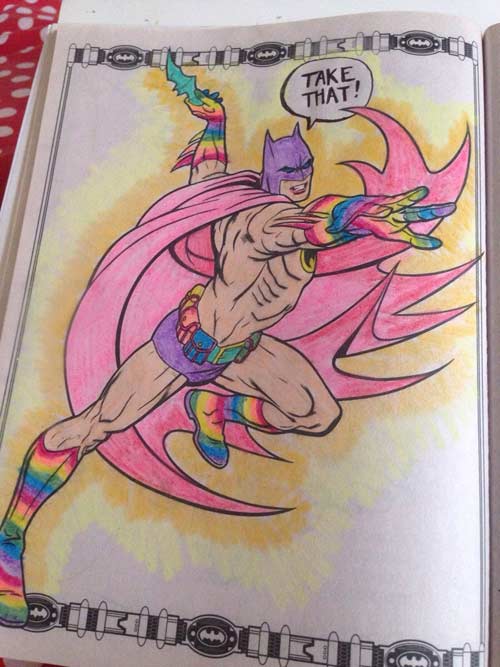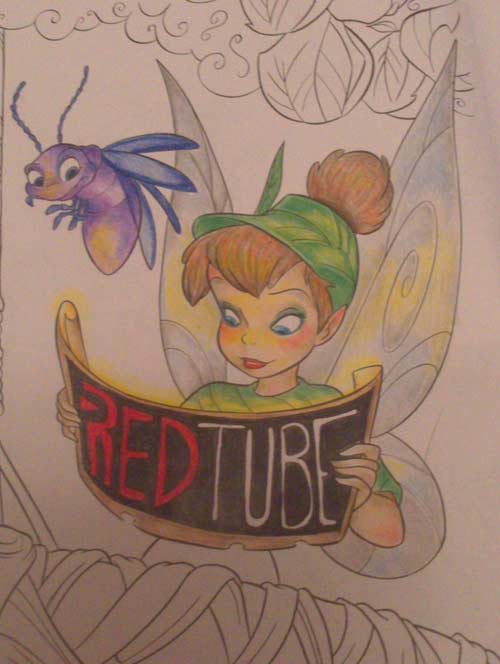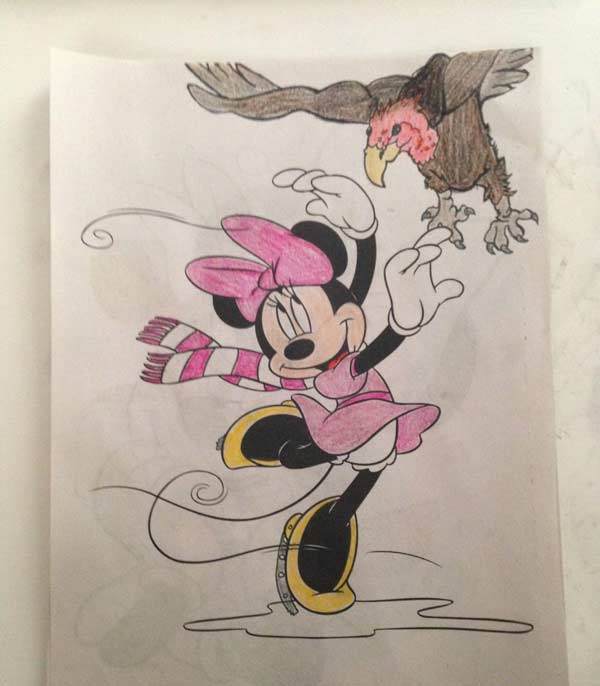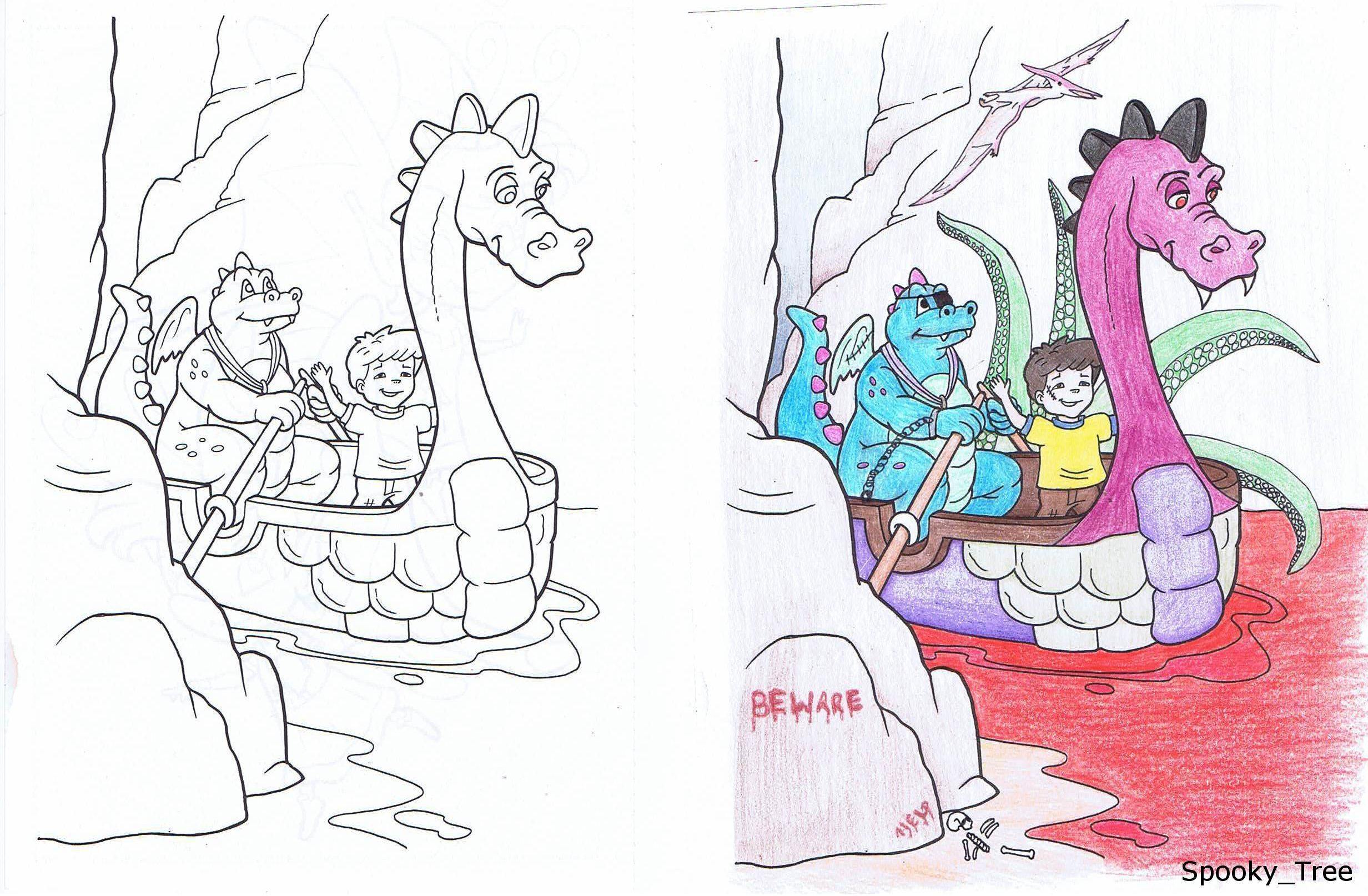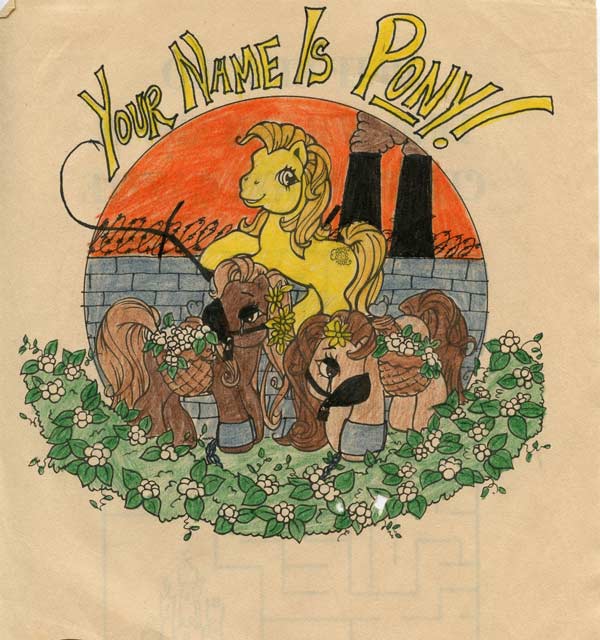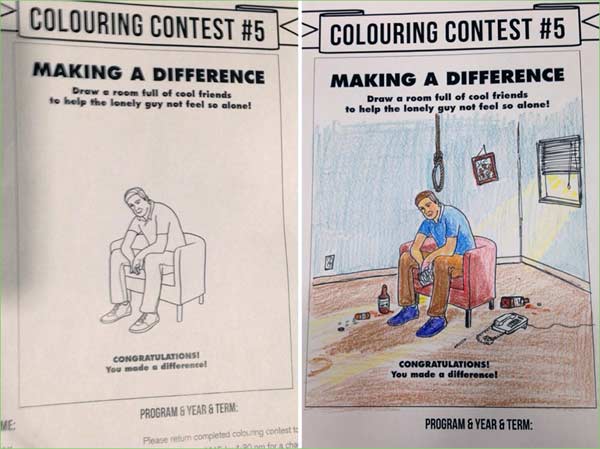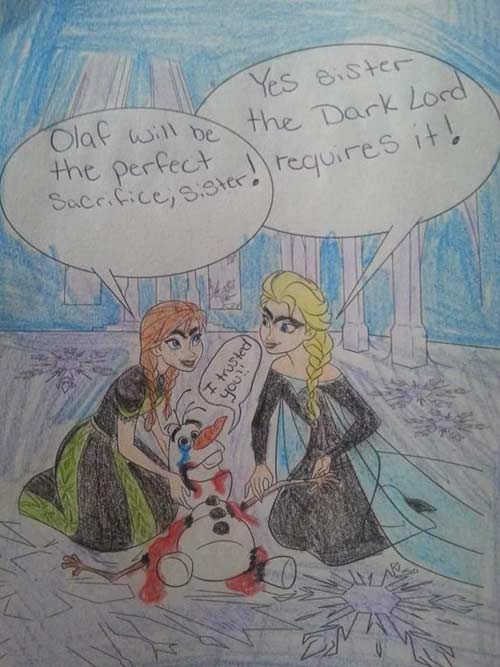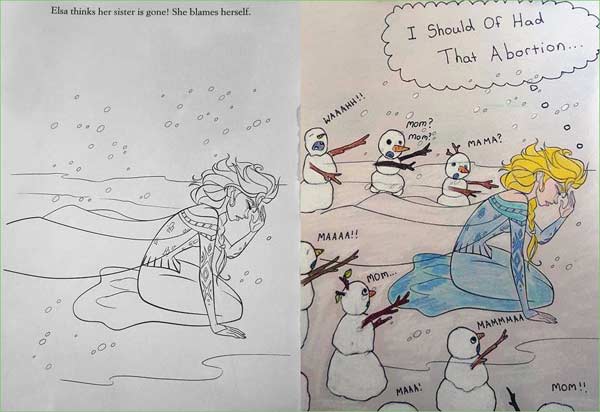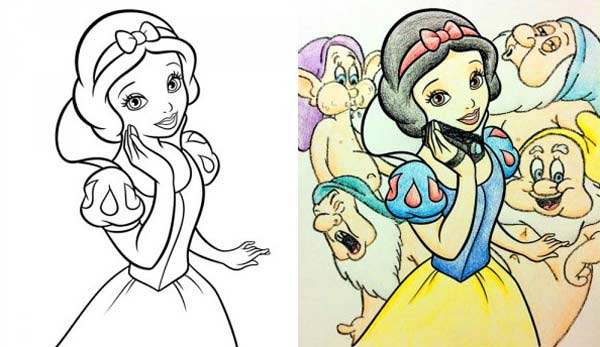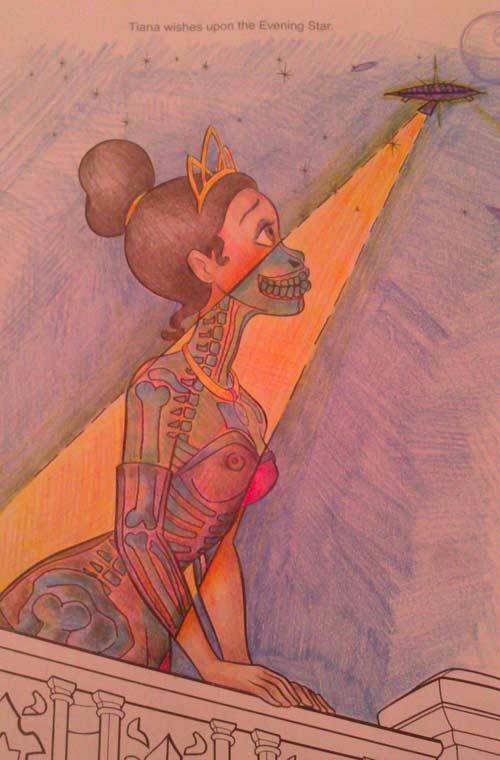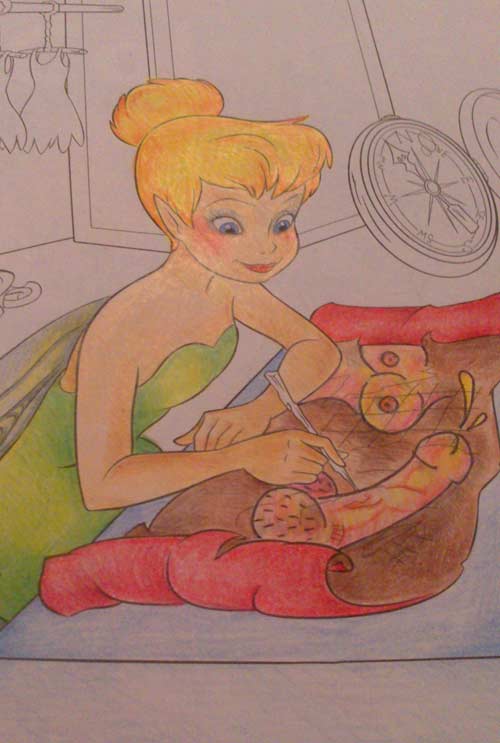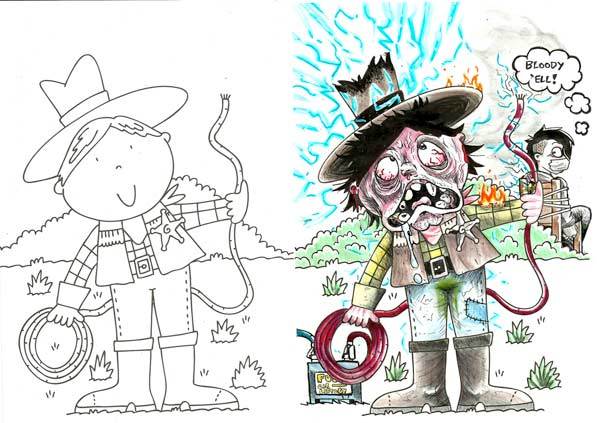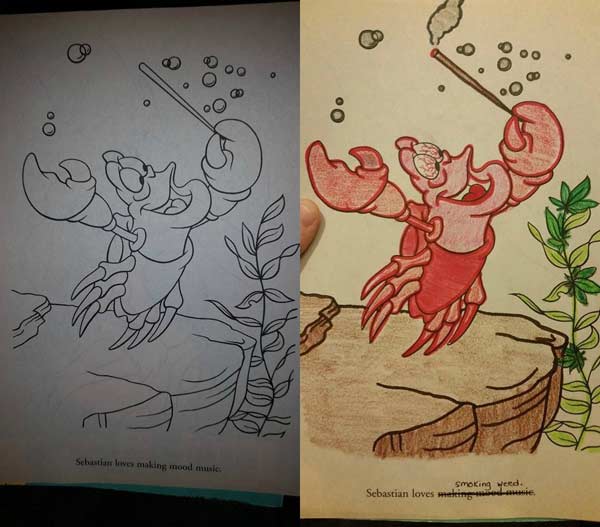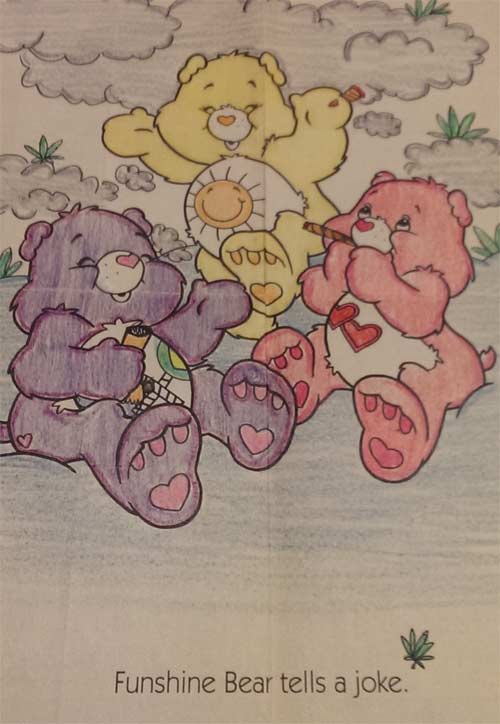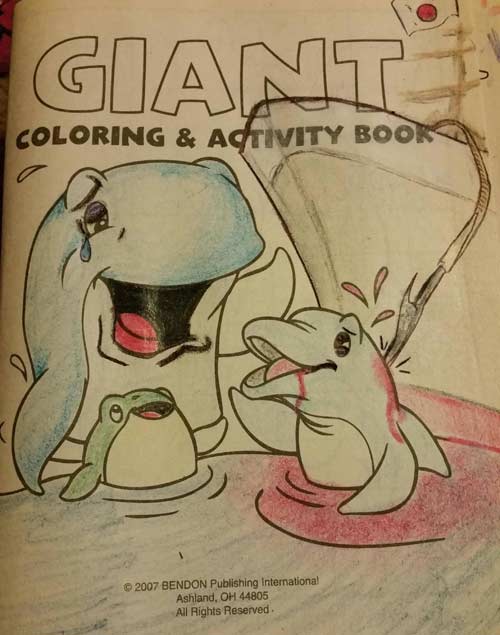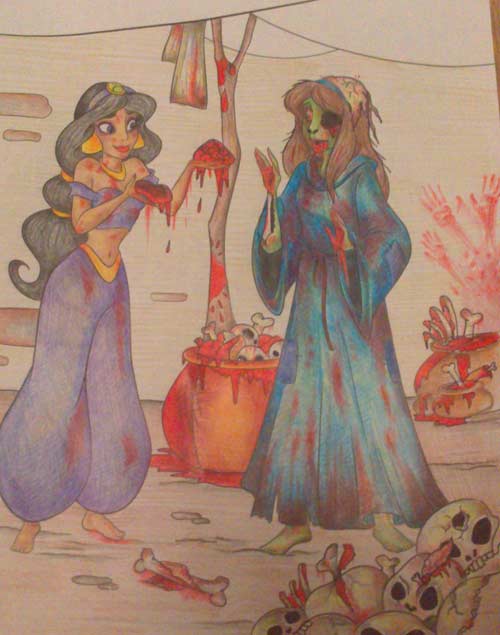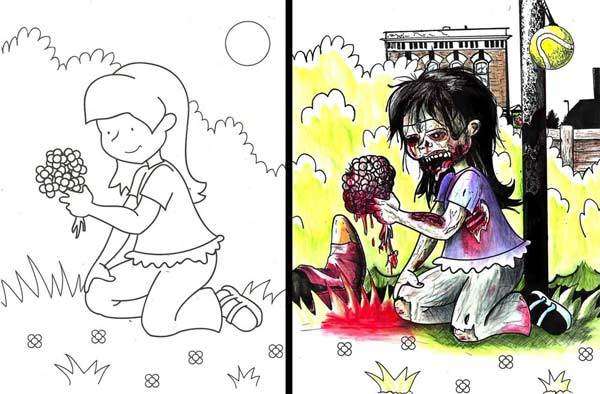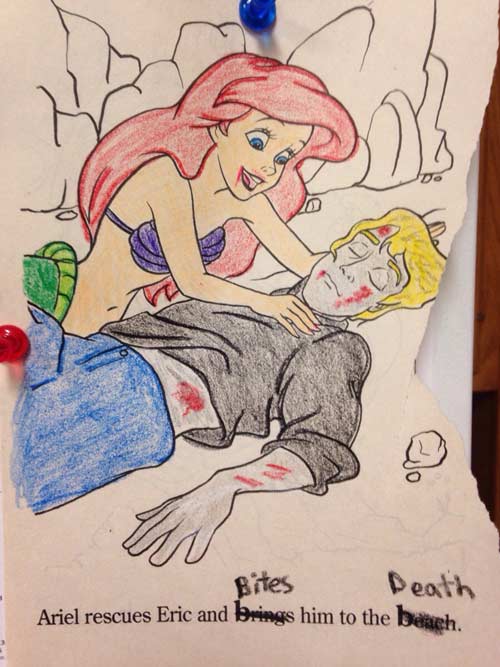 Well, we all know Belle likes being restrained and held against her will, soooo...
The virus swept through the Hundred Acre woods so quickly, that soon only Pooh and his anti-viral honey were left to fight the zombie horde.
"We are not going to stop the wheel, we are going to BREAK the wheel."
Rabbit needs you to stop being such a needy little bitch, Pooh.
And this is how Mickey found out not all animals are his Disney friends.
LIVING for this Daniel Plainview-as-Beast mashup.
Looks like Pooh just added meat to his diet.
Nobody looks good in the mankini. Nobody.
There's gonna be hell to pay when he makes his way up that stalk in three hours.
Cookie Monster just replaced Oscar the Grouch as the biggest piece of trash on the block.
Disney World is about to get a whole lot more magical.
The shocking truth behind Disney's factory farms.
I would pay serious money to see a Starlight Express version set in Gotham City.
Coloring weird shit in the kids' pamphlets was the ONLY tolerable part of church as a child.
Mickey just got a little too kid-friendly.
Minnie and Daphne are some bad bitches.
Let's be real: this movie would have been WAY better with Prince Eric's head on a spike.
Pooh has more on his mind than honey pots.
No. No, I will not play with you.
Batman has officially stopped brooding.
Tinkerbell just discovered something way more magical than pixie dust.
It's easy to forget that Minnie Mouse is at the bottom of the food chain.
Todd's pleas for mercy were drowned out by the screams of the tortured souls around him, and the twisted laughter of the ferryman Charon.
Pinkie Pie tries desperately to remember the safeword, as Fluttershy shows her no mercy.
The booze and pills can almost numb the pain of realizing that once again you're too cowardly to end it on your terms.
Elsa and Anna hate cheap merchandising opportunities.
The most disturbing thing about this one is the fucked up auxiliary verb.
It's only a matter of time until the alien probing begins.
The only way Tink is seeing Peter's peter is by self-illustrating her erotic fan fic.
Some kids take a more psychotic approach to their coloring.
Smoking the weed / Smoking the weed! / Darling it's keener / down where it's greener / smoking these reeds!
Ah, so this is how the Care Bears forget all their cares.
From the "Our World is Fucked" coloring book.
There's one thing Disney princesses crave more than true love -- brains.
I fully expect to see this next season on The Walking Dead.
Girl uses forks for hair brushes, talks to fish and drinks blood. Total. Weirdo.
Thanks to Coloring Book Corruptions and Reddit for the photos used in this gallery.
Enjoy these hilariously inappropriate coloring books? Then check out accidentally inappropriate kids' drawings and hilariously wrong test answers!