If there's one thing more terrifying than the front end of a wild animal, it's the back end of a wild animal. It's all fun and games until someone gets covered in lion crap. From bears and cheetahs to sharks and penguins, these funny animal poop gifs prove that nobody is safe from a dirty bomb attack.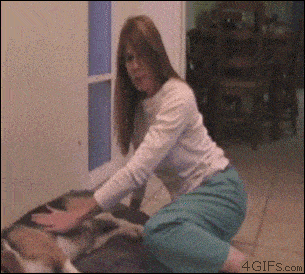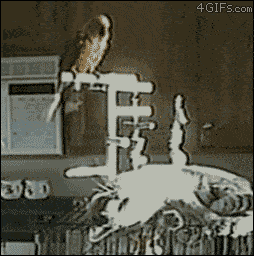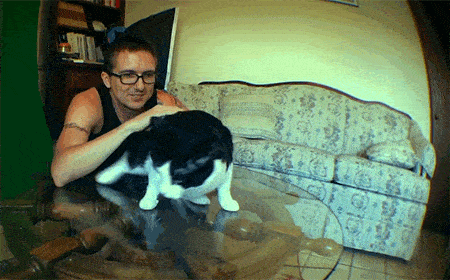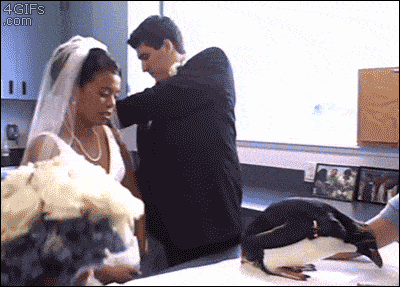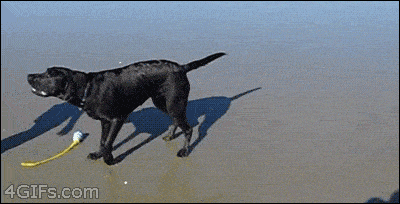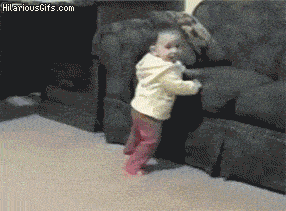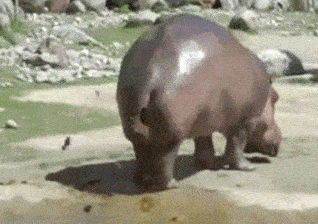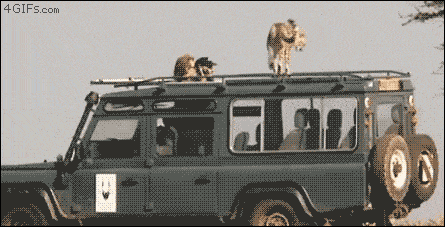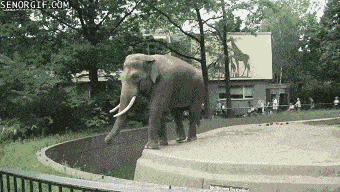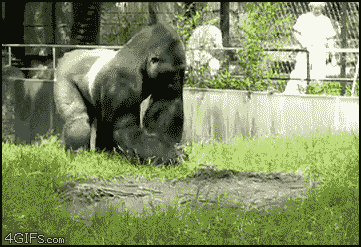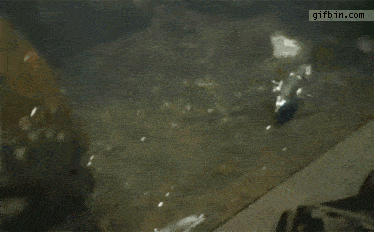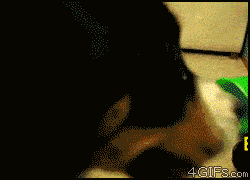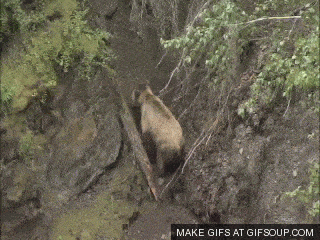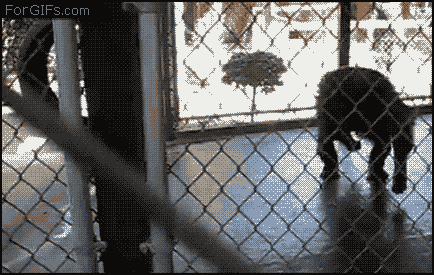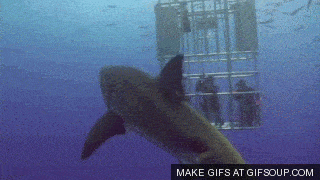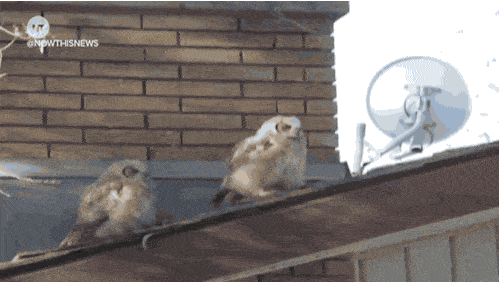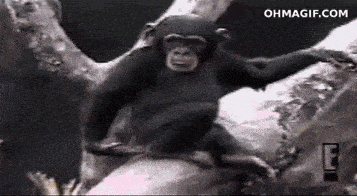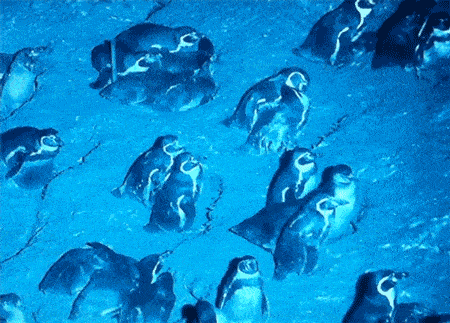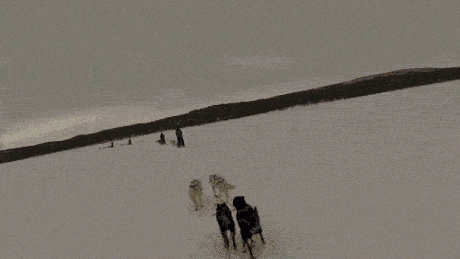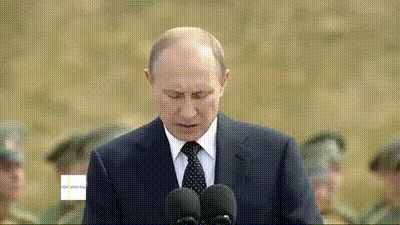 "Enemy sneak attack from the rear thwarted by heavy mortar fire, sir. Reporting significant casualties, especially in the laundry department."
"Aerial bombardment proving effective against large hostiles, requesting backup to finish the job."
"Remember, submachine guns are only truly effective at very close range."
"Disguise worked perfectly, commander—target has now been neutralized."
"It's the latest in counter-insertion strategies, General - voice-activated and lethal up to a range of three feet."
"Target down, I repeat, target down. Textbook use of land mines to disable a large, mobile enemy force."
"Two-inch armor plating and a heavy machine gun nest in the rear - the thing's impregnable!"
"Enemy armor down, occupants demoralized and lacking will to escalate hostilities further without at least a bath first."
"You shall never breach these walls!"
"Remember; fire once, relocate, then fire again."
"Dissidents in area, heavy localized bombing recommended."
"Pursuit craft engaged, deploy mines!"
"This is a last ditch weapon, to be deployed only when cornered with no hope of escape. Pray you never need use it."
"Only one avenue of attack here, soldier—make sure it's well defended."
"He's angry. He's reckless. He's a danger to himself and others. In short, he's exactly the right monkey for the job."
"If the prisoners won't talk, they will be executed!"
"Enemy base sabotaged, making my way to extraction point."
"Another tragic case of friendly fire, sir."
"Crowd control measures in effect. Fire at will."
"They're still right on our tail! Release the cluster bombs!"
"This is Bald Eagle One to base, target hit, World War Three is officially underway."
Thanks to Giphy and Imgur for some of the above gifs.
Like watching animals being ridiculous? Try these 35 hilarious pictures of animals being jerks, or 30 animals that instantly regretted their poor decisions.