When not offering insightful commentary on Yahoo! News, well-meaning moron Ken M often reaches out to brands on Facebook for advice and human-like companionship. We've collected some of his greatest hits, and a few ROTW exclusives:
I Wish I Were Ken M's Grandchild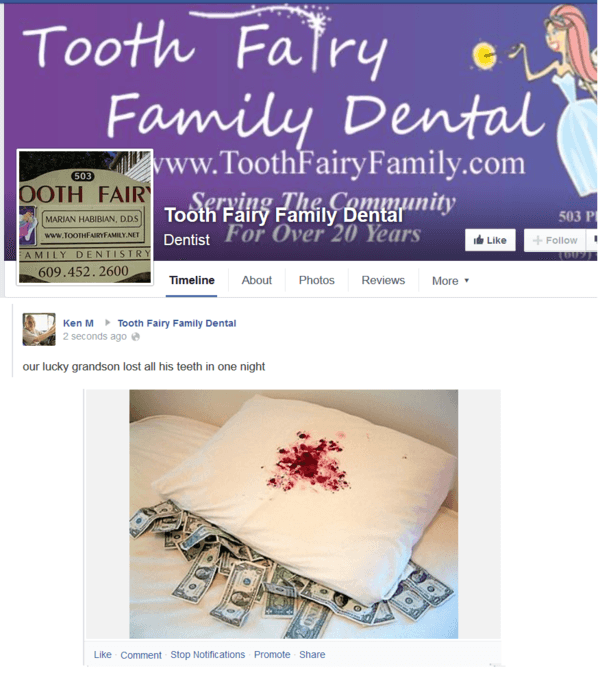 Ken M Is A Student Of Life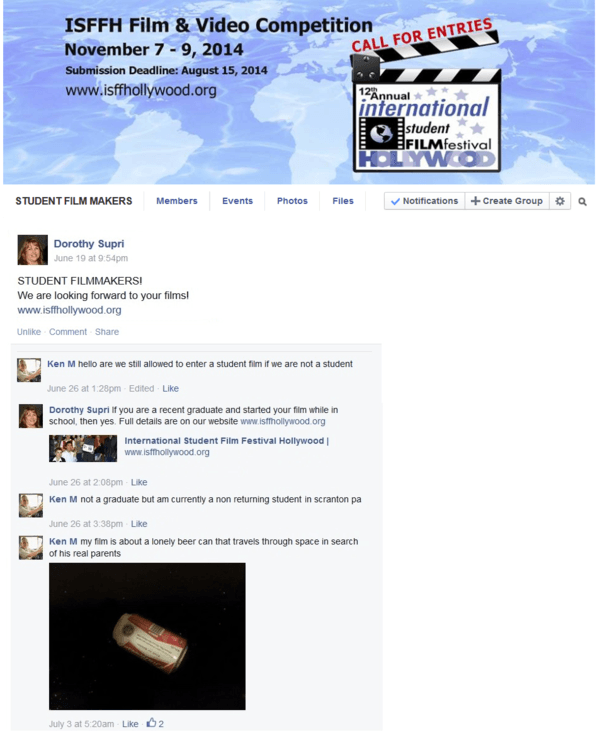 His Grandparenting Style Is Harsh, But Fair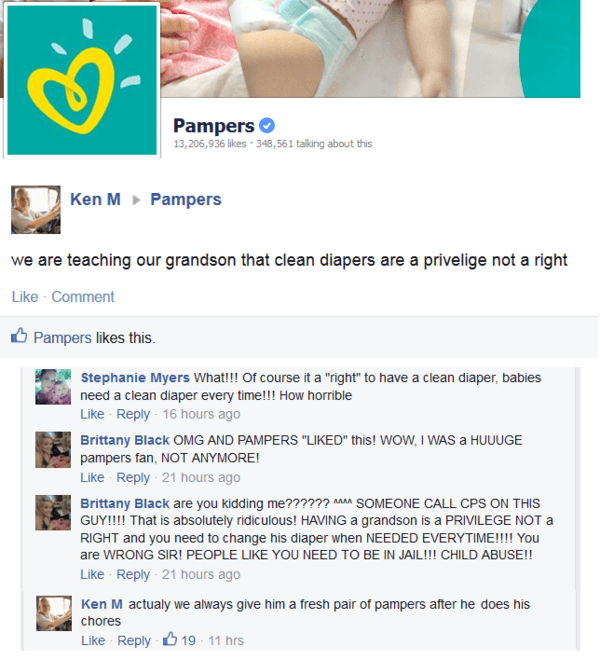 Freedom Isn't Free, But Donuts Sometimes Are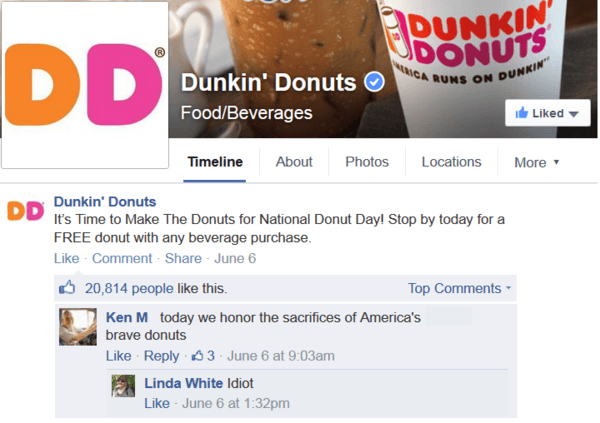 It's All About Science Facts, Not Science Fictions
Safety First!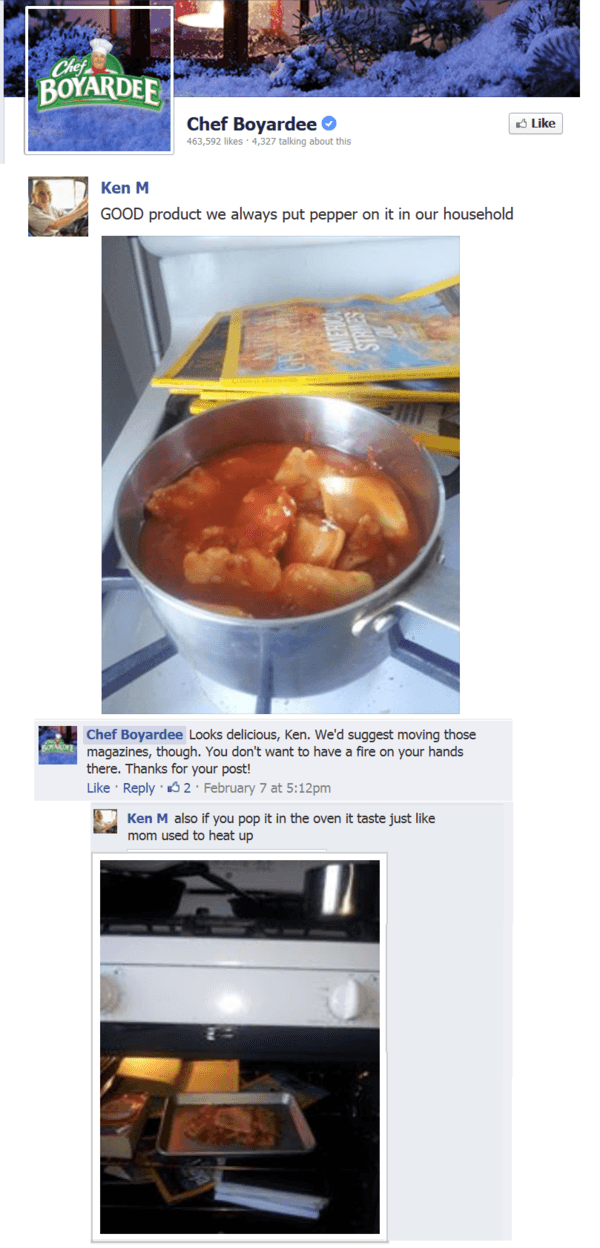 Why Else Would They Get So Big?
It's An Easy Mistake To Make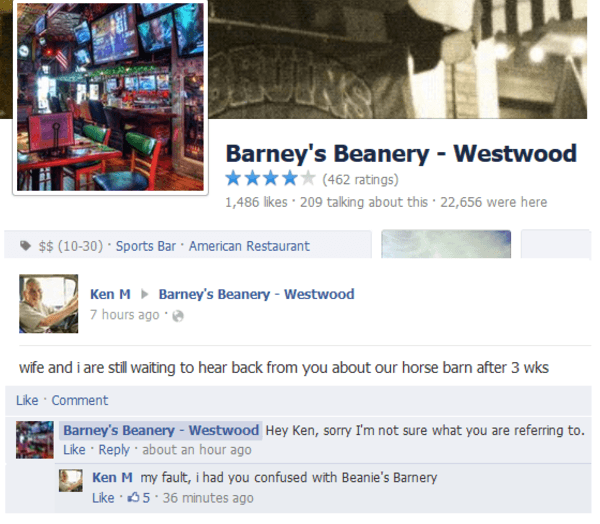 Poor Poor Social Media Intern, You Have To Admire The Effort
I'd Be First In Line At Chunky Cheese
Ken Helps People Become Ideal Marketing Targets