You couldn't remember why it had been so long since you visited your Aunt Pam in Iowa, until you sat down for dinner on Tuesday night. She set something in front of you whose color could only be described as "the absence of color." Managing to be simultaneously spongy, hard, damp and dry, you estimated exactly how much you'd have to eat to avoid hospitalization while remaining polite.
Here are the nine unholy combinations of food your Aunt Pam desperately wants you to try, bless her heart: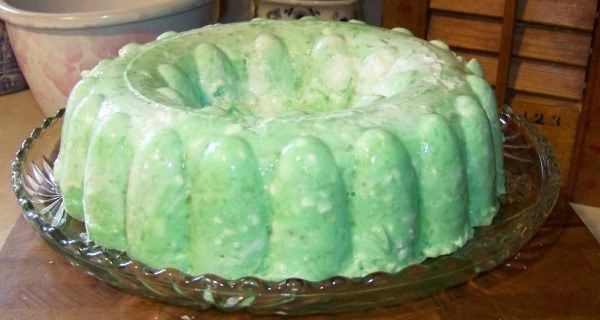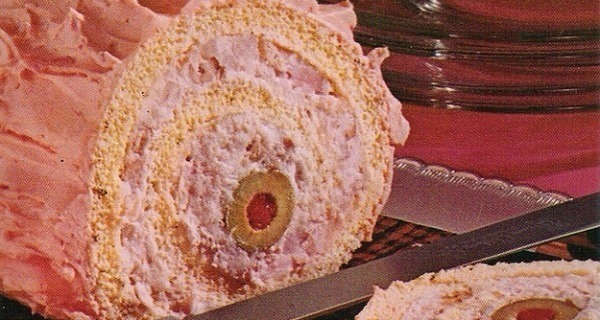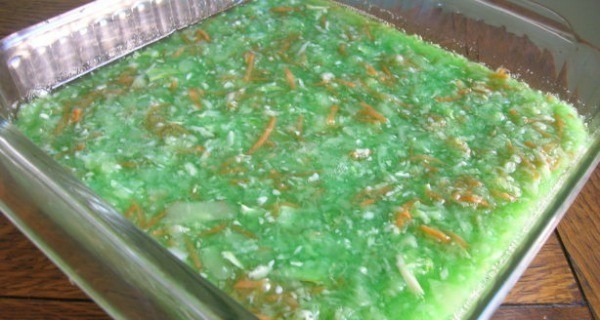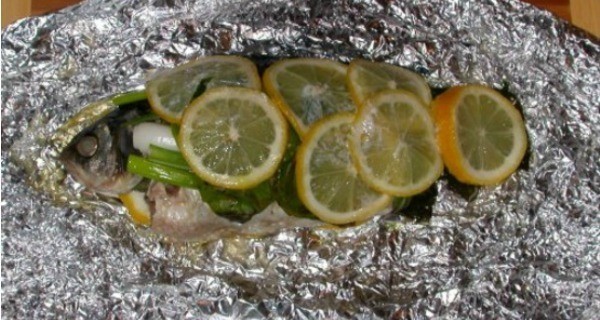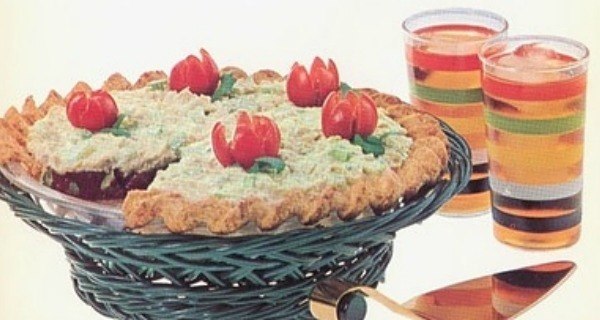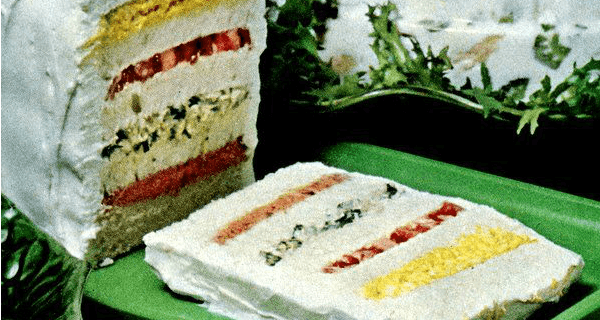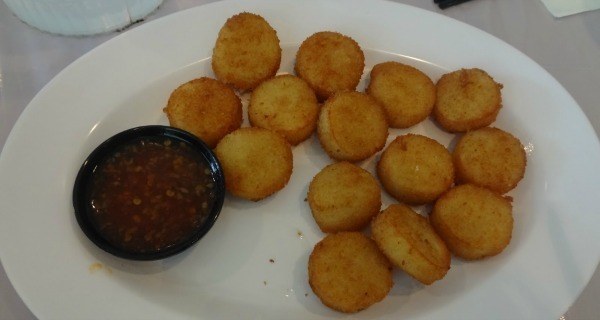 Lime And Cottage Cheese "Salad"
Given that you're not cottage cheese's #1 fan even when it's au naturale, you wouldn't exactly say the overwhelming flavor of lime "enhanced" this dish. Your cousin Allen Jr. had fourths though, giving you ample time to ponder how it was still maintaining it's shape.
Fish Sandwich Roll
Your Aunt Pam informed you that the glue holding this fish sandwich roll together consists of "fish, cream cheese, egg, salt, and mustard. So why is it pink? WHY IS IT PINK?
Something That's Actually Called "Glorified Rice."
This is something called "glorified rice" - you asked how it's made, and regretted that decision as soon as Pam told you it includes rice, Jell-o, Cool Whip, Maraschino cherries, and canned pineapple chunks. She brought this to her church bake sale, where it was purchased by the bowlful, and completely gone after a half hour. You questioned whether you were living in a parallel reality.
Jell-O Coleslaw
Coleslaw and Jell-o are already the black sheep of the barbecue family...by Pam's logic, that means they should be perfect together. They are not. You might be going crazy, but it actually seems like the Jell-o and the coleslaw are trying to get away from each other. Have fun missing an entire afternoon of Lawn Darts trying to finish choking down this abomination against God.
Hamburger Tater Tot Casserole
Before you got here, you were clearly being WAY to conservative about your definition of a casserole. This dish is made up of frozen hamburger meat, Kraft singles, and frozen tater tots. The beauty of this dish is it cooks while it thaws!
Dishwasher Salmon. Dishwasher. Salmon.
Even though Pam insists this is the best way to cook salmon, you're pretty sure she's just into the novelty factor. After accidentally eating seven small bones that tasted like Palmolive, you're decently committed to sticking with non-dishwashing methods of fish preparation.
Tuna And Jell-O Pie
The magic of this one is in the fact that the tuna is completely suspended in the Jell-O - much like you've suspended your belief that your Aunt Pam is inherently a good and decent person who cares about your wellbeing.
A "Frosted Ribbon Loaf"
The frosting in this one is 100% pure cream cheese. The non-frosting in this one is various layers of white bread, ham "salad," eggs, parsley, strawberries, and despair. You're not sure whether you're chewing this or drinking it, but you are sure your caloric intake just septupled.
Scallops That Have Been Baked For 6 Hours
You could have cried tears of saturated fatty joy when Pam asked you what you wanted to eat on your last night in Greeley. You could have said something easy - like a sandwich, or mac and cheese - but for God knows what reason you requested "scallops." You have no one to blame but yourself. You wondered what Pam could have in store when she put them in the oven at 1 PM...you found out six hours later when your cousin asked if he could save one to play street hockey with later.