When you think of teachers, the first word that pops into your head is probably not "fun". But there are a handful of educators out there who believe in doing more than ruining your life with homework — check out these teachers being awesome with their devious sense of humor, DGAF attitude, and general amazingness: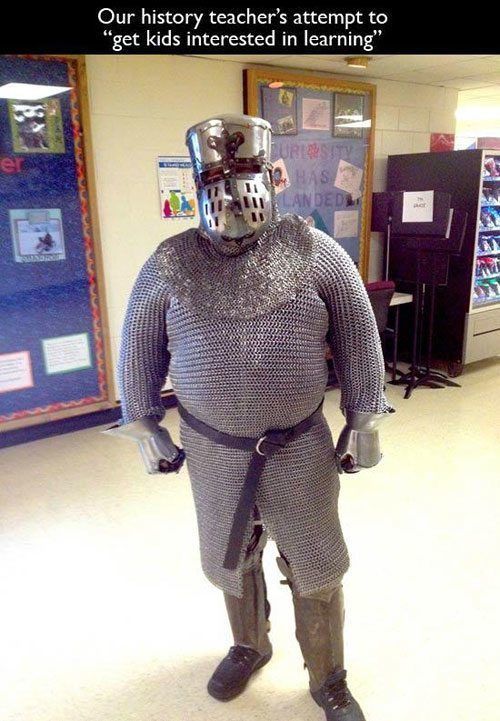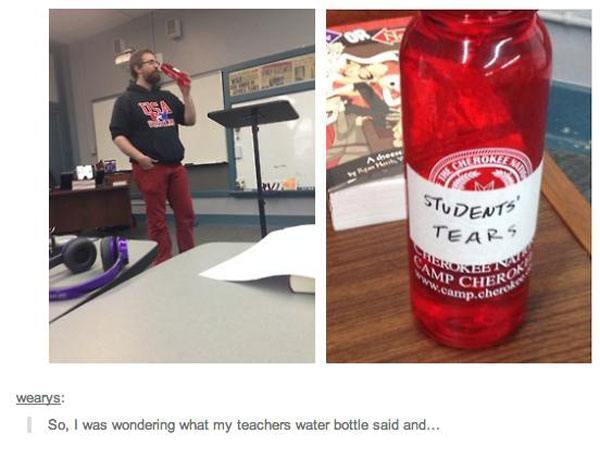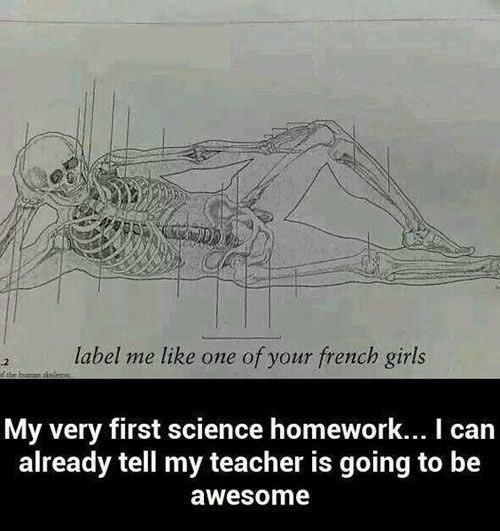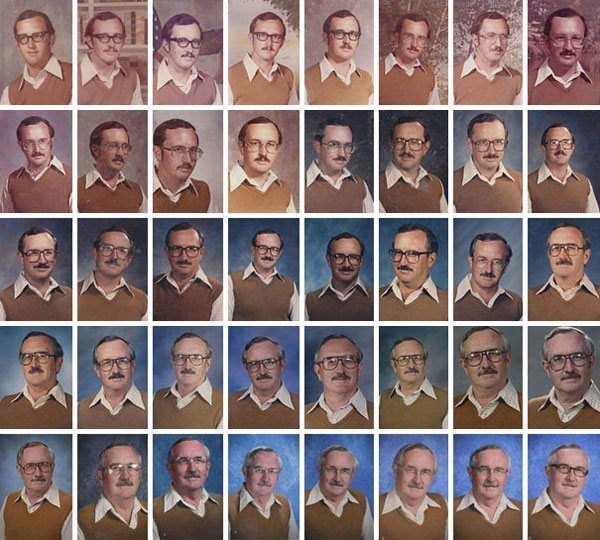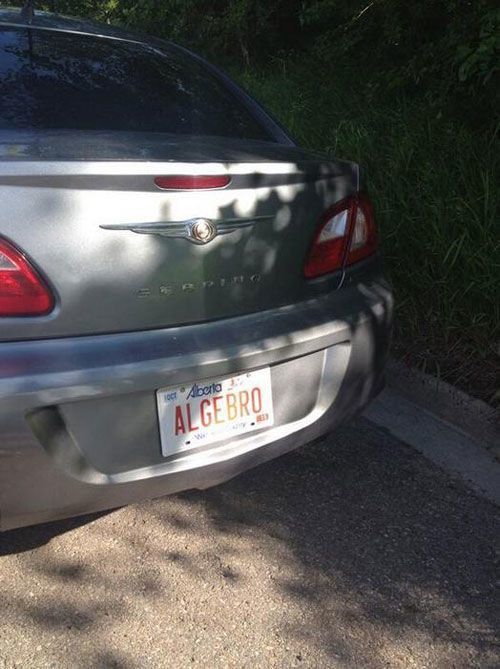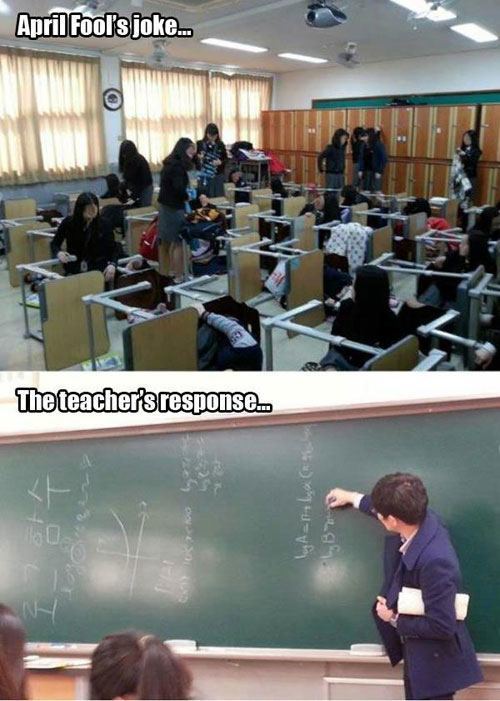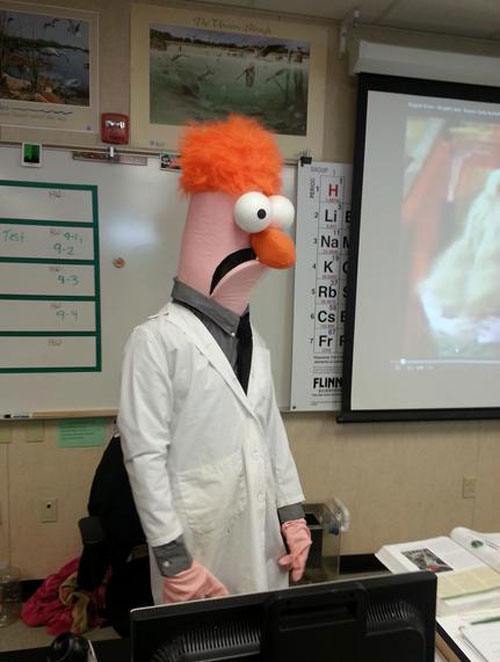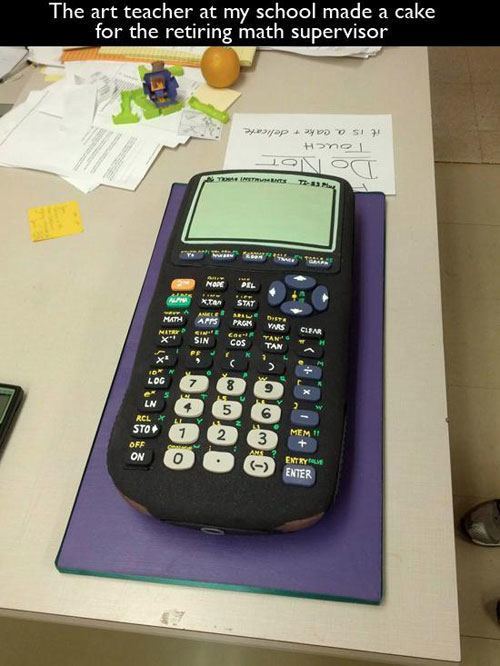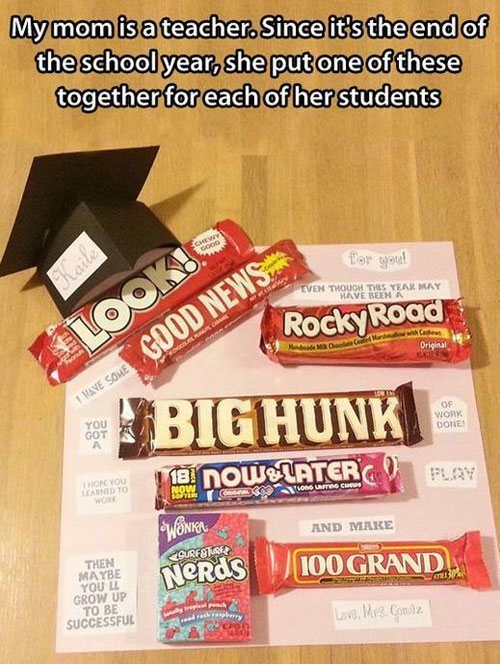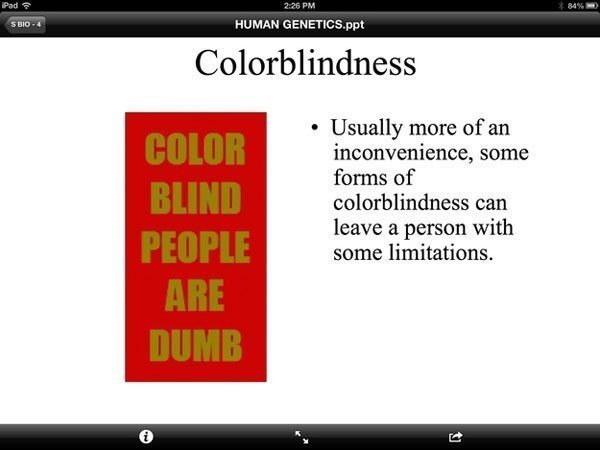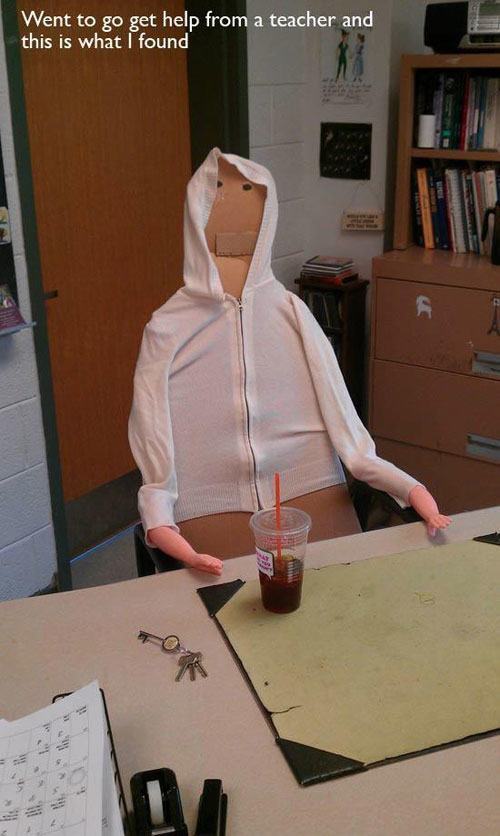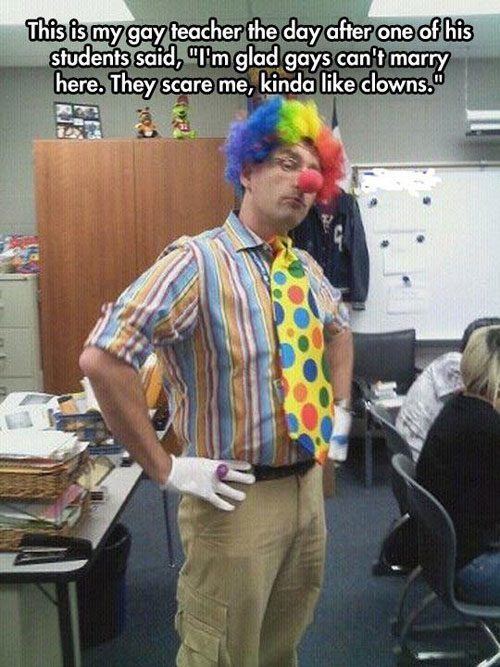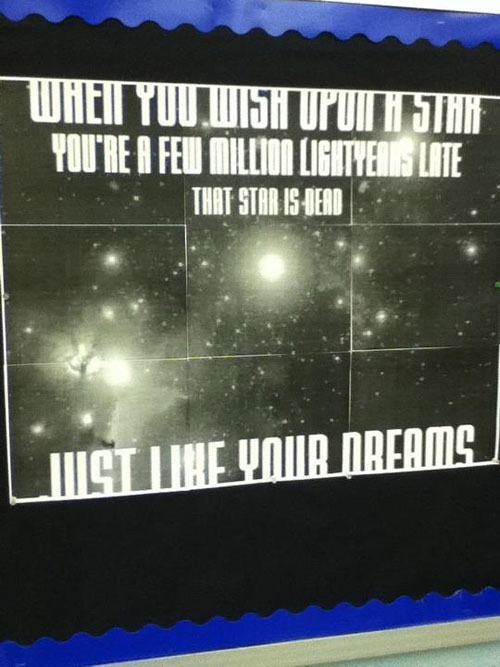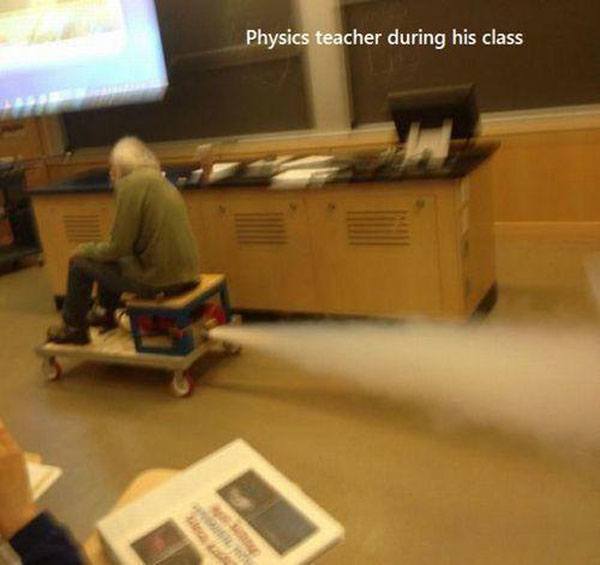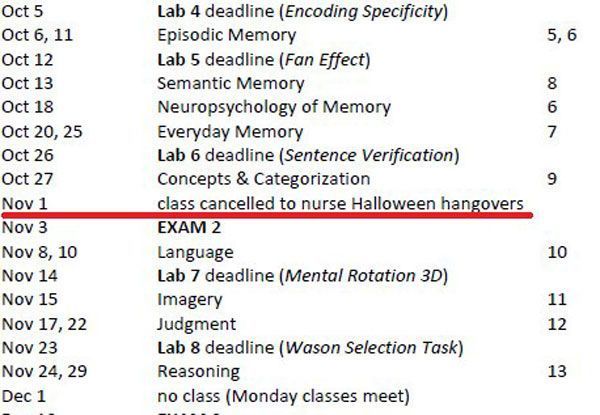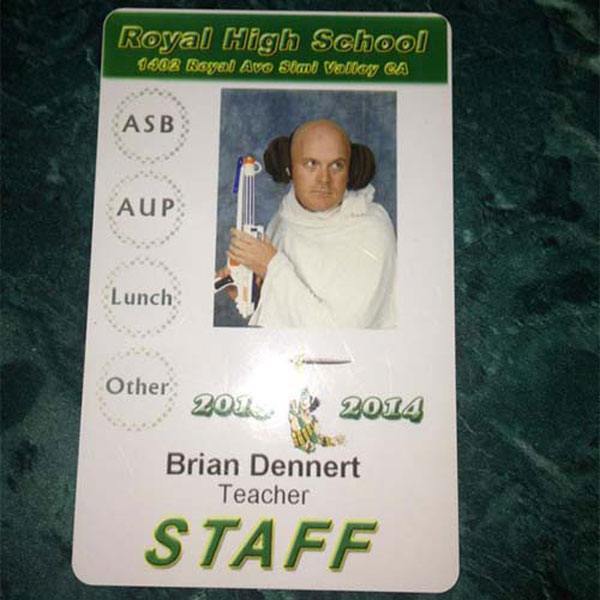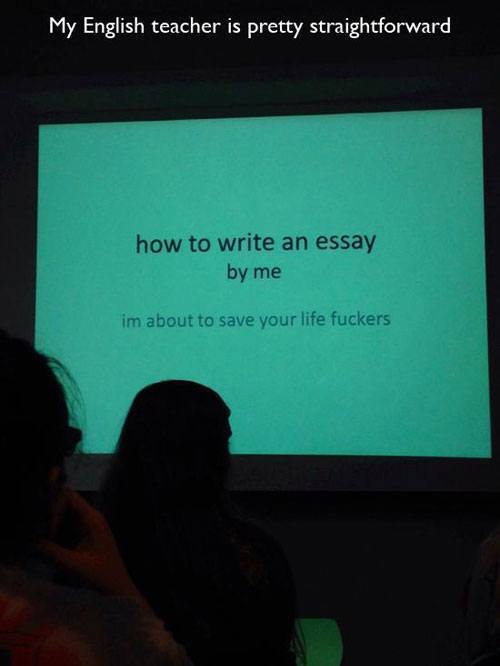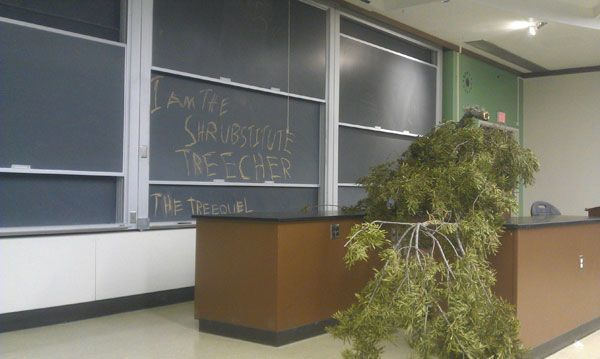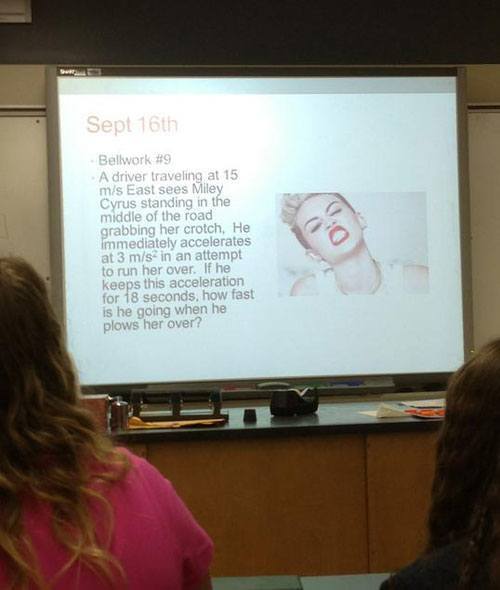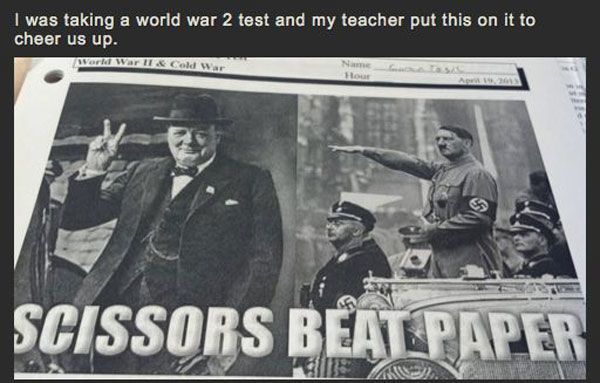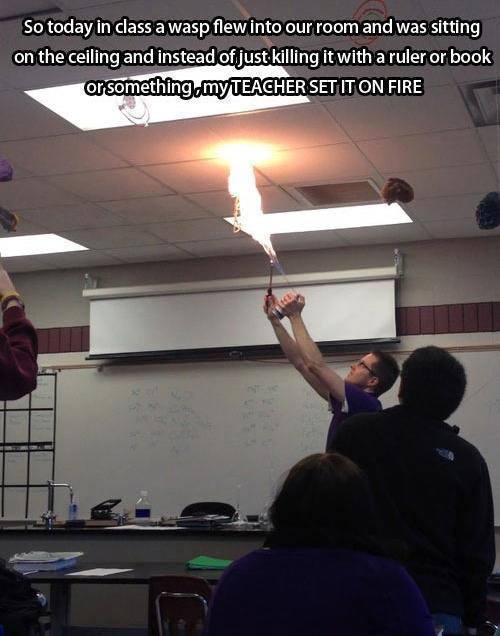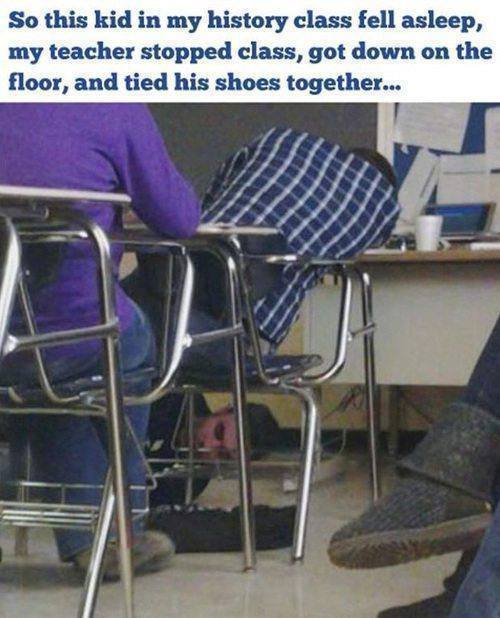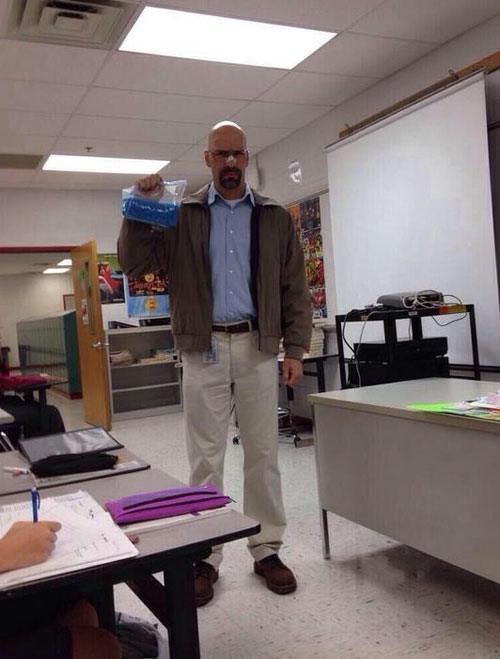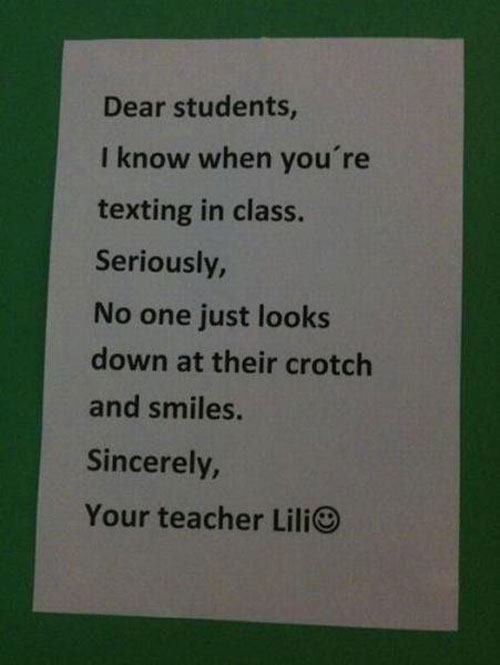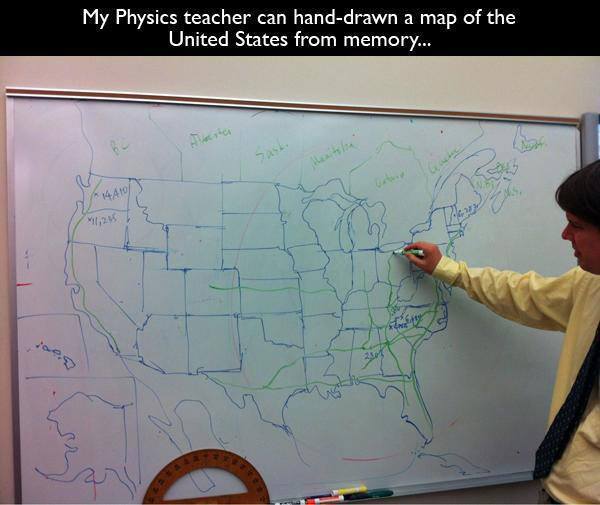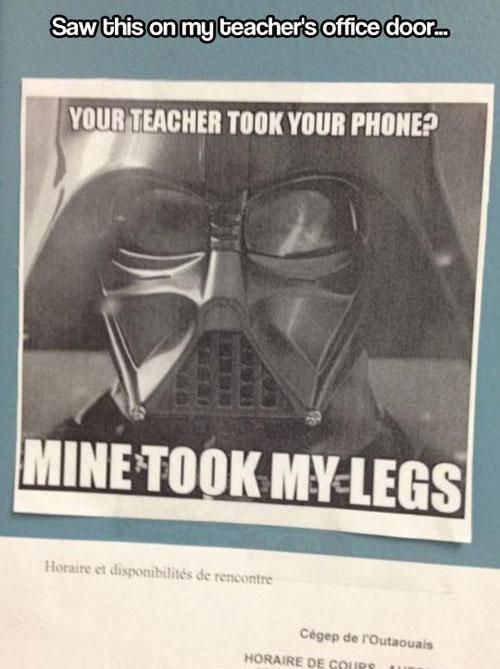 Combined with a threat to decapitate them, this was probably pretty successful.
You know this belongs to a teacher because the apostrophe is in the correct place.
Or freeze to death while drowning. It's a toss-up.
The main thing this photo proves is that teachers really need a raise.
Sadly, he probably still gets bullied by the gym teacher.
We want to see this escalate until the entire class is just revolving on its axis.
Spare a thought for that one poor stoned kid who's wondering if this is really happening.
And yet no one thought to write "80085" on the screen? High school fail.
Along with a lecture on diabetes, presumably.
Troll alert level: Purple?
Still got more personality than the average chemistry teacher.
Maybe he's really just scared of rainbow patterns?
This is the most important lesson you will ever learn.
This must be the course everyone who's ever written an office newsletter took.
That awkward moment two days later when a fire breaks out.
And for the teachers to remove all the toilet paper from the outside of their houses.
You studied in that? You're braver than I thought.
You'd think an English teacher would know how to punctuate. Unless he's saving the people who are fucking their lives, in which case, screw that guy!
Each of these is still easier than learning calculus.
Don't worry, the corridor only takes four months to walk down (mind the spider at the end, it's a biggie).
This is probably at least 90% more effective than every substitute teacher we ever had.
And more importantly, is Robin Thicke with her?
Can you smell what the Rock is formulating?
If the war had been fought like this, France still would've surrendered.
The main lesson he teaches these days is "how to get sacked."
"Mr. Jackson, we've been watching you draw a moose for six hours, can we go home now?"
...and was later sued for the cost of the kid's teeth that were knocked out by the floor, presumably.
The scary part is, this teacher has never actually seen Breaking Bad.
We do (it's where we hide all our best Knock Knock jokes).
And yet he still can't get a date. The world just doesn't make sense!
Ours just took our dignity, confidence, and faith in humanity.
Thanks to Pleated Jeans, Smosh, Huffington Post and Amplifying Glass for some of the images in this gallery.
Liked this? See some people who needed better teachers with the photos that prove kids are the champions of being weird and social media grammar fails that prove people are as dumb as they look.