Written and directed by Richard Curtis, it's a well known fact that this effortless commingling of romance and comedy stars so many celebrities that no single human has ever been able to count them. And you…you will most definitely not be able to count them or enjoy their dry British wit, because you have no eyes. Your eyes are all gone and it's my fault.
Yes, November 7, 2003 (the day Love Actually first entered our lives and would go on to gross over $247 million worldwide) and now today (the day I have taken your eyes right from your head) will undoubtedly remain in our memories forever. Probably the first thing about Love Actually a little more though because wowee, what a good movie.
So sit back and relax as we journey through the incredible scenes you will experience entirely differently now that all is darkness. Darkness is all there is and there is no escaping: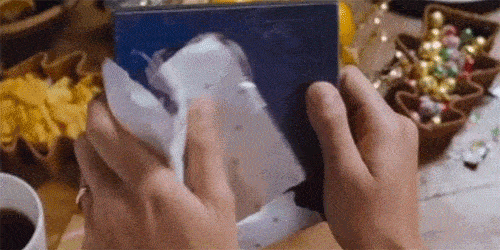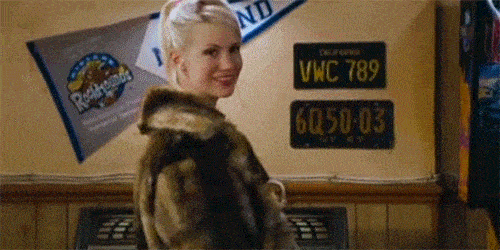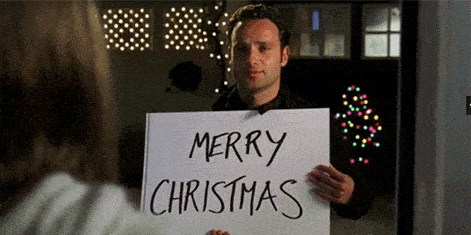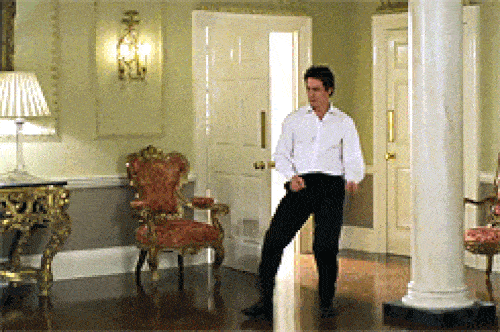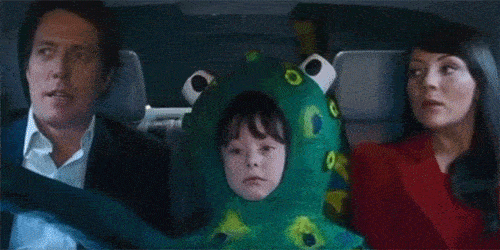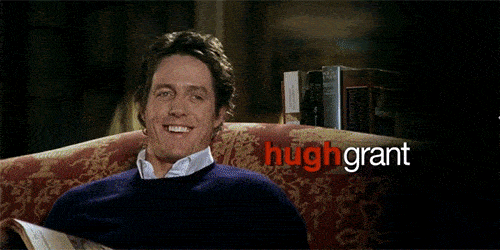 Wow! How about that moment when Emma Thompson unwraps the sad cd?
She knows the shape of the necklace box and she thinks that's what's inside but instead it's just a CD that she definitely already has. How sad is THAT part? I hope for your sake you remember the subtle yet earth-shattering crumpling of her features. Emma Thompson is a national treasure, and it doesn't take two eyes in your head connected to all the head-stuff to know that. But it helps! Again, I am sorry.
The EPIC surprise when January Jones thinks the British sex man is good and fine!
After hearing his voice, the gross man's teeth, hair, face, and general demeanor are suddenly very good and cool to January Jones, who was voted among Maxim's Hot 100 Women of 2002 and would later earn an Emmy nom for Outstanding Lead Actress in a Drama Series for her work on Mad Men. Yes, this is one moment you will not understand at ALL as you can only hear the disgusting man's voice, and this definitely won't serve to clarify anything. This is because of the fact that your eyes are mine now, they're mine and you cannot use them to watch Love Actually, or any other movie. I forbid it.
When the jealous man insults Keira Knightley with his poster board collection
The very cool and normal thing this guy does right here will be forever lost on you. Lost like so many electrical impulses that are carried by the optic nerve to the brain.
The prime minister's hilarious dancing to the Pointer Sisters.
This is most certainly something you'll wish you could see: the charming interlude when Britain's prime minister takes a break from seducing his secretary to dance around his childless mansion. You'd almost certainly feel good about the direction the UK was going in were you to watch this scene. For you though, it'll be more like listening to "Jump! For My Love" on Spotify, without the ads. You're welcome.
And of course, when the octopus saves the innocent woman from the Prime Minister's lusty clutches:
"Put them back in!" you plead, "I will do anything! I must watch the tiny boy encased in his tentacled regalia!" But I refuse. I always refuse.
The entire delightfully charming film
Yes, there are many things you'll miss in your new and darker world, chief among them Love Actually in all its subtle splendor. But take solace in the fact that you can still hear it, hear every last word from every uncountable celebrity's mouth and every splash as Colin Firth swims with his nude maid avoiding the eels (haha! the eels!). Yes, be thankful that you can still hear it all! ...For now.
Like this post? Then check out 31 photos of unbelievably adorable kittens who died just moments later and how to braid your pubic hair into a festive wreath!