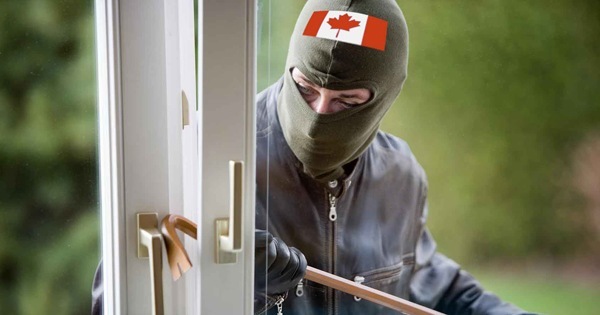 Late Wednesday night, 56 year-old Calvin Jackson was alone in his bedroom when he heard a rustling sound from his living room.
"I knew it was a break-in immediately," said Mr. Jackson, when interviewed. "I grabbed a baseball bat and ran to the living room."
According to his testimony, Mr. Jackson was brought face to face with a young Canadian male, who was busy cleaning Mr. Jackson's living room. Mr. Jackson managed to chase the man away, but is worried he isn't safe from future break-ins.
"I'm pretty sure he figured out that my coffee table is off balance. He'll be back one night to try and sand down the feet to even it out."
"Break-ins have been happening a lot since the Canadians moved into the neighborhood," said Martha Gerrity, a neighbor of Mr. Jackson. "Two weeks ago I came home from the roller derby and there was a wheel of gruyere and a plate of Stoned Wheat Thins on my kitchen counter. My friend Barbara left her front door open while she was bringing in her groceries and one of them just walked right in and started putting them away for her. No one is safe."
Many of the recent emigrated Canadian families have moved to the area around Spaulding Street dubbed "Little Ottawa". Many local residents, such as Diana Halpern, are hesitant to walk through the area.
"The last time I was there I was coming back from JC Penney with a couple of bags in my hand and this old, pregnant, semi-disabled Canadian woman came out of her house and asked if I needed any help with my bags. I tried to just politely decline, but she followed me halfway down the block, patiently re-asking the question. Eventually I just yelled at her to stop and ran away."
Mr. Jackson doesn't see it changing anytime soon.
"All we're asking is they stay in their part of the neighborhood and we'll stay in ours. And whichever one of you is leaving new pairs of tennis shoes on my doorstep–stop it."
If this unsettling account of Canadian immigration has upset you, you should cheer yourself by looking at some good ol' red blooded Americans in The Incredible Humans Of Boise.