Oh, Florida. Call it the Sunshine State, call it America's shameful younger cousin — just don't call it asking for good advice. With a population made up entirely of retirees, gun nuts, alligators, meth, and petty criminals, it's no shock that the state is not exactly known for its good decisions. If you're looking for the last good time you'll have in your life, however, Florida is the place to be. These photos are all the proof you need that, really, Florida is the worst: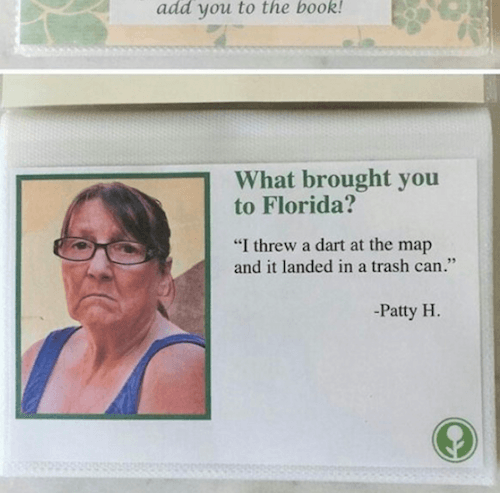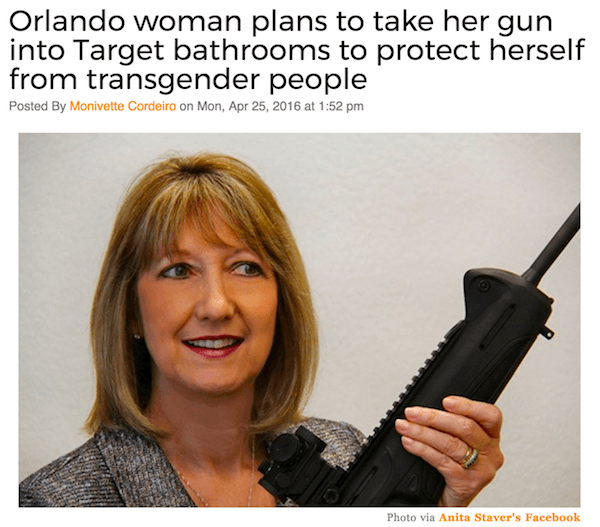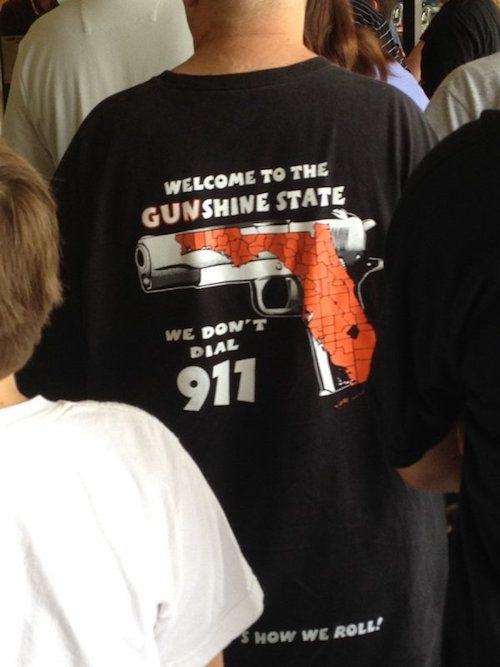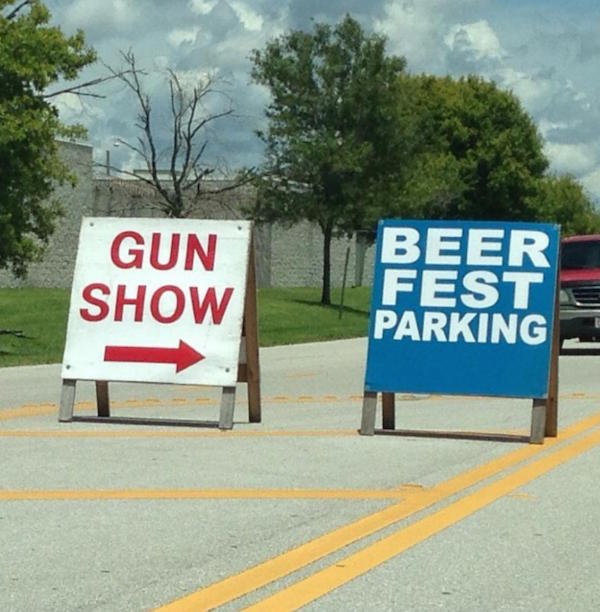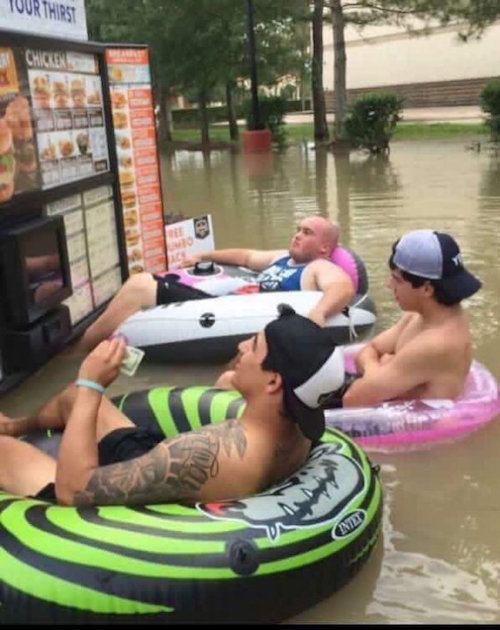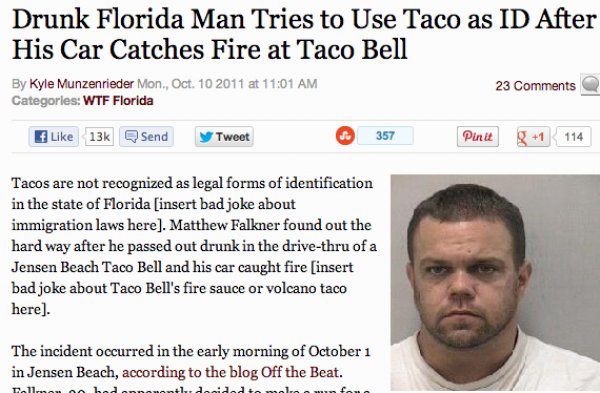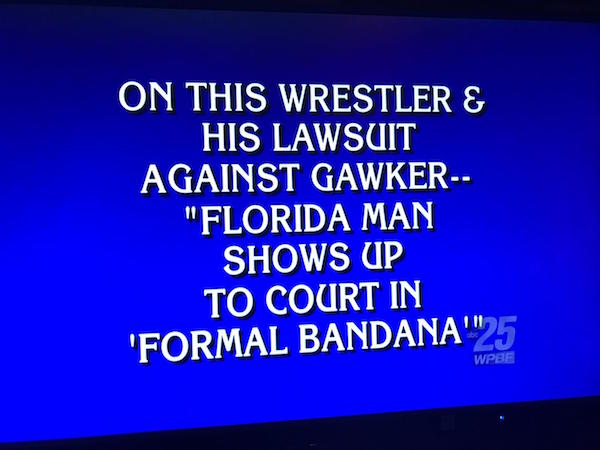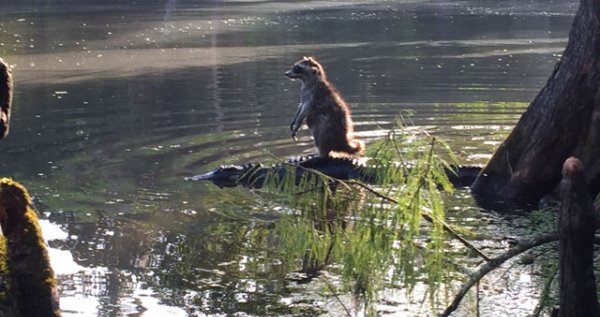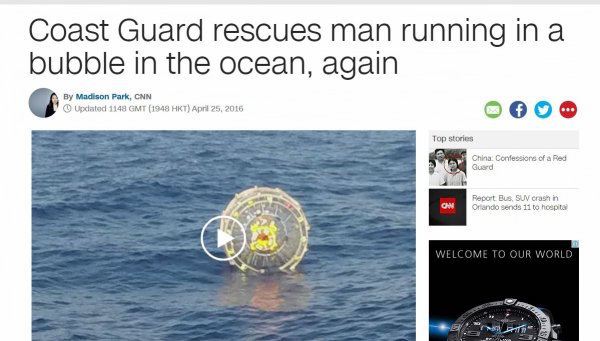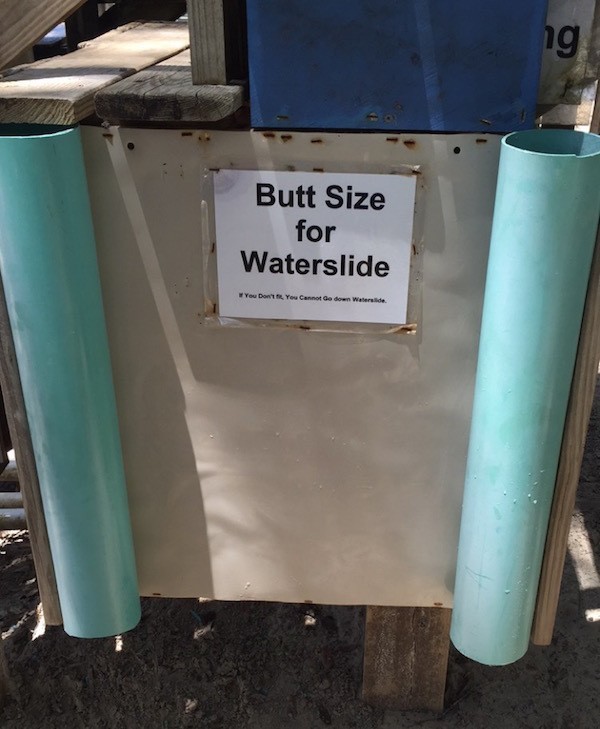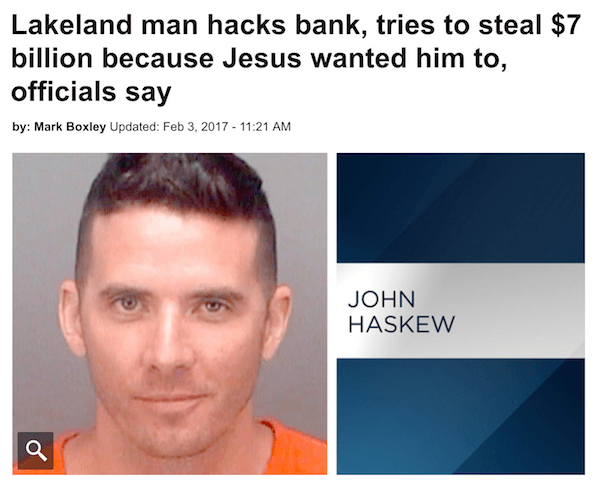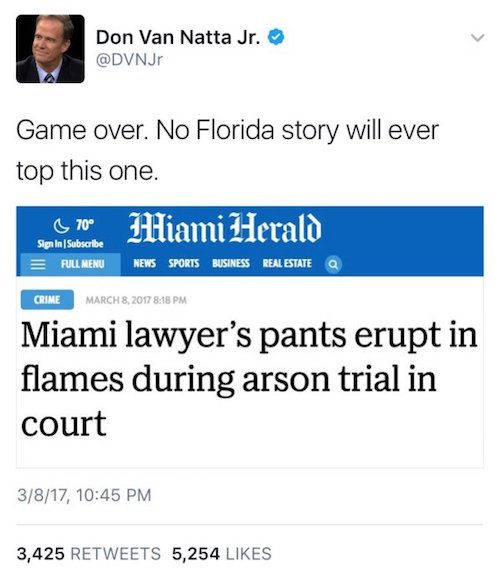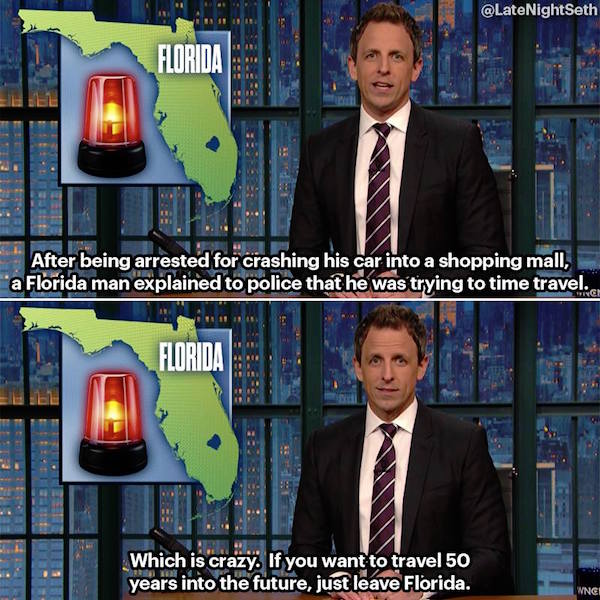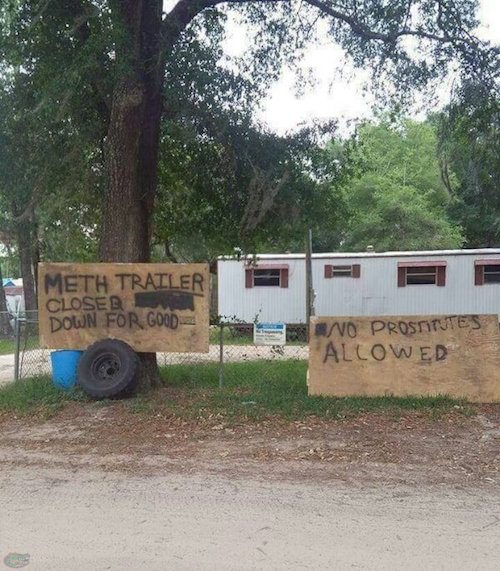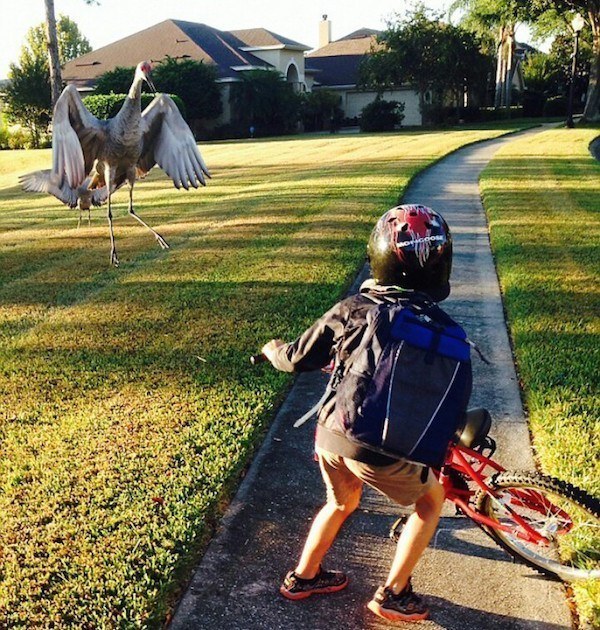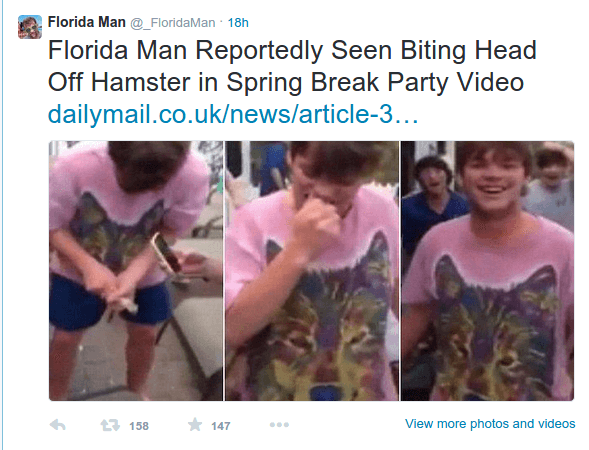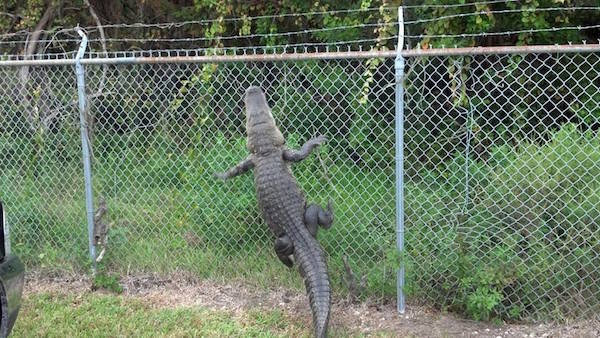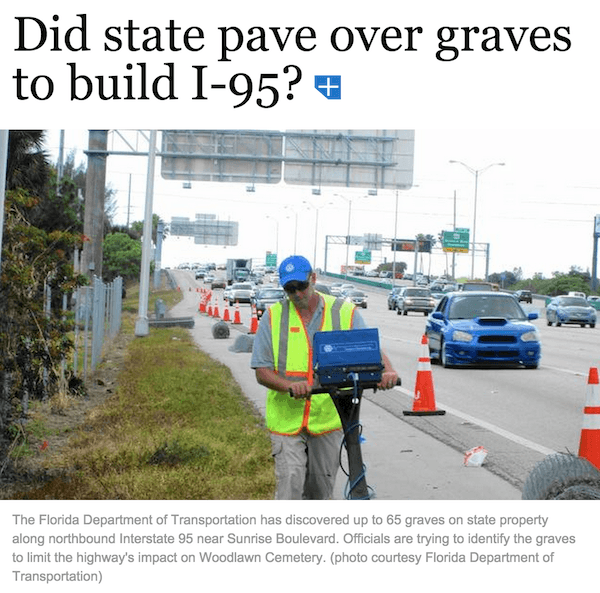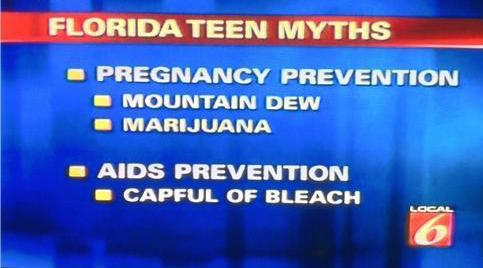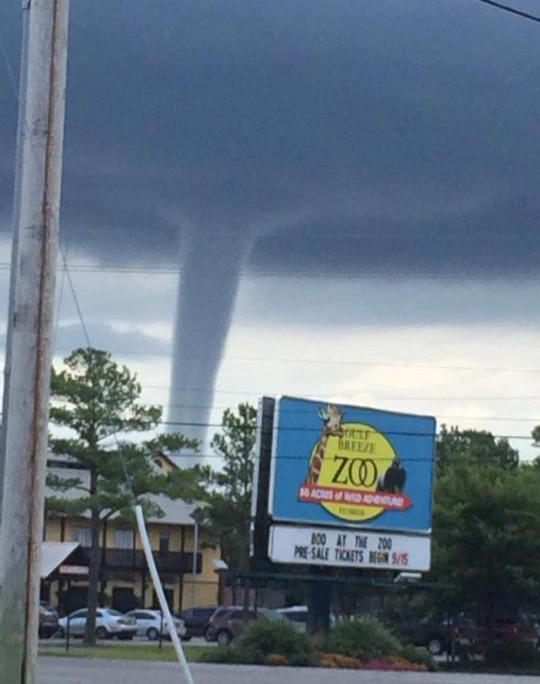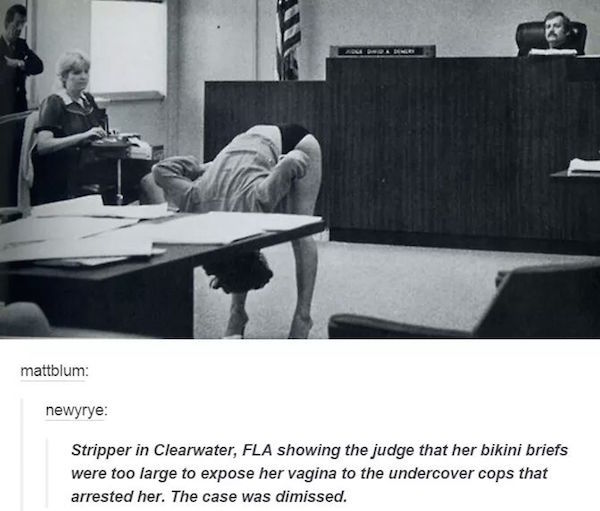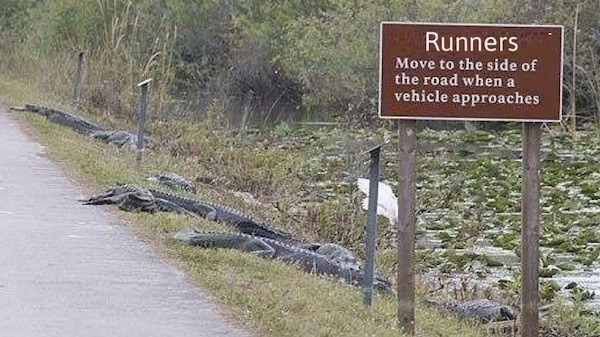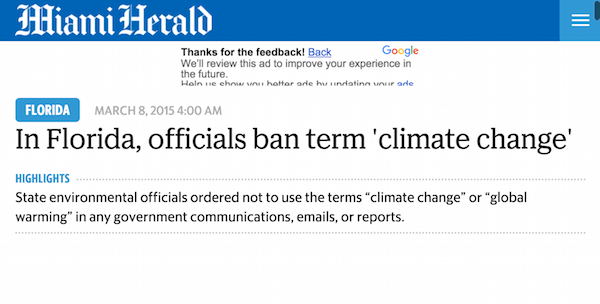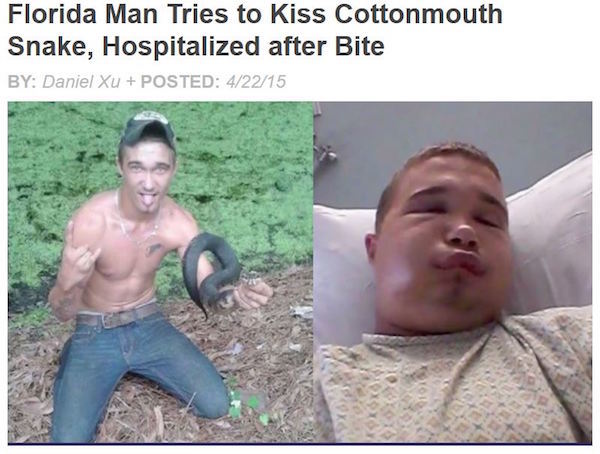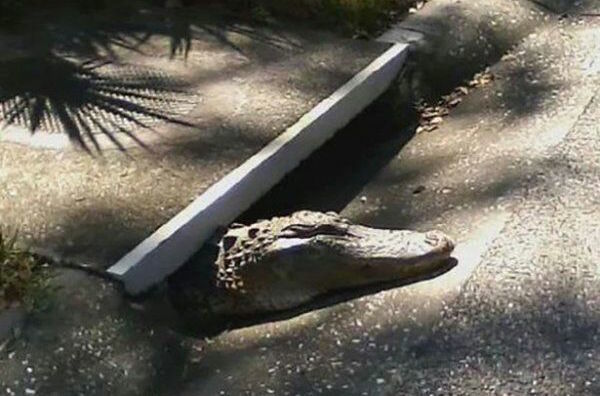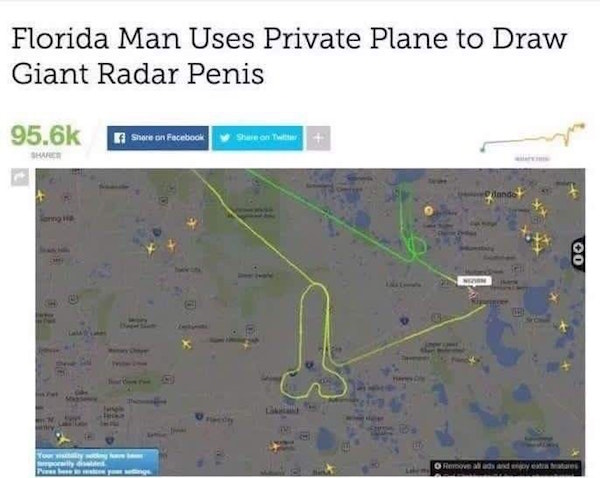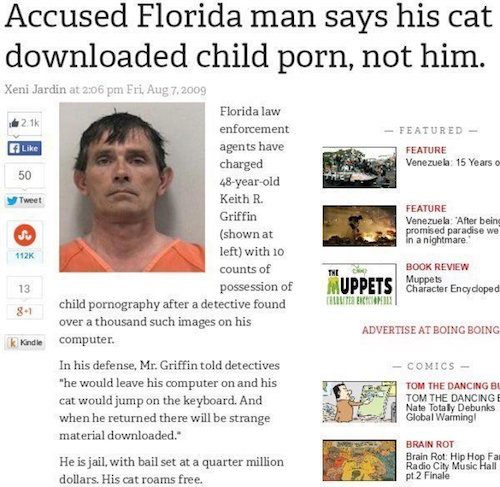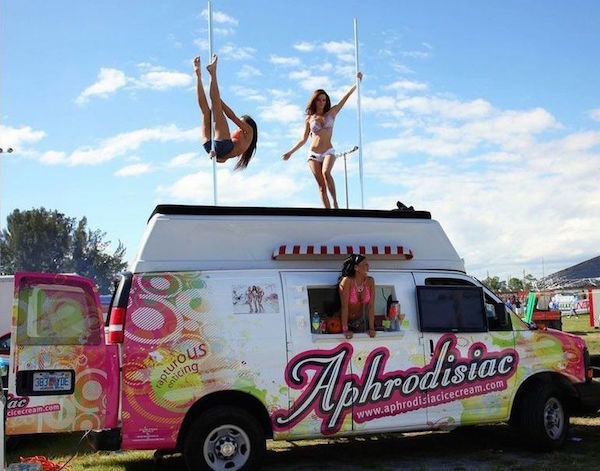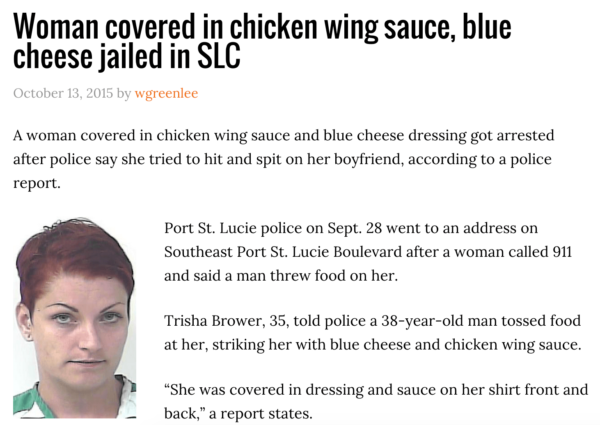 I would pay $368 billion to see this man build an underwater restaurant.
Sick Florida burn, Patty.
Well she's certainly not protecting herself from looking like a complete idiot.
And I thought "live free or die" was aggressive.
Remember, the only thing that can stop a guy with a gun is a completely plastered guy with a gun.
"I'll have a Big Mac, hold the Mercury, thanks!"
If IDs showed how you self identify, I'd probably be a taco too.
I hope it matched his formal cutoffs.
The Florida version of Uber Pool.
Come on, Gary, again? Seriously?
Just take a moment to consider the chain of events that led to this sign being erected.
No dude, Jesus said SIX million. Don't be greedy.
It stopped being funny around the 100th time, but by the 200th time, it started being funny again! Way to commit to a running gag, you guys.
Bet he can't dodge a wrench either.
Well we all know lawyers are liars but this seems a little on the nose.
It's always nice when businesses communicate directly with their clientele.
Unless he wants them to go there so he can run for Mayor in Africa, this seems like a bad political move.
"For crying out loud Stephen, it's only a bird. Just finish the paper route with your good eye and stop being such a baby."
She's not like the other moms, she's a cool mom!
You should see how he celebrates new year.
But on the other hand, it's nice and sunny out.
A Florida native, caught desperately trying to cross the border to Georgia in search of a better life.
In fairness, the angry, vengeful spirits of the dead would be a welcome change from the regular drivers in Florida.
Are these teen pregnancy myths, or popular Florida baby names?
They have a pretty broad definition of "gulf breeze" down there.
Fun fact: Most of Florida's state laws were based on legal precedent set by The Jerry Springer Show.
Yeah, we'll take our chances with the pick-up truck full of drunk coeds, thanks.
"Don't worry bro, I know a guy who can still hook you up with some dank climate change, yo."
If they don't want us to kiss these snakes, they shouldn't give them such adorably kissable names.
Alligators: Less than 99% Invisible.
Maybe the title was supposed to read "feeding homeless to alligators...?"
"Tased At Tallahassee Airport" is our absolute favorite Garth Brooks song.
The only surprise here is that this man isn't on the city council.
Well, when you say it like that you can make anything sound bad.
This probably didn't even make the local paper in Florida.
"When I said yes to having a cherry on top, I didn't realize Cherry was a 43-year-old lap dancer with five separate strains of gonorrhea."
Thanks to Imgur and Reddit for some of the images in this gallery.
Liked this? Then check out the continuing adventures of Florida Man and how each of the 50 states can be summed up with only one picture.