Hoooo baby, I tell you what, once we find all the sticks we need, we are going to get this bonfire cookin', son! We can split up to cover more ground, I'll holler if I find anything. Can't wait to toast up a big ol' blaze, share some stories, and stay warm as we stare up at the stars tonight. Off we go!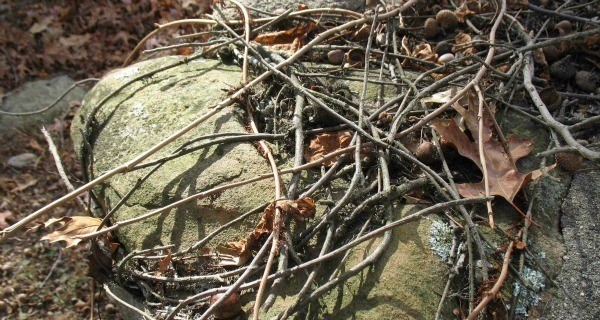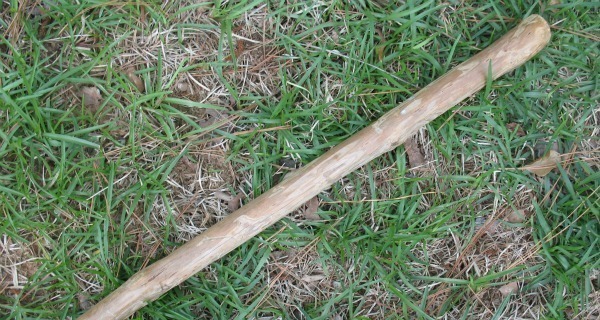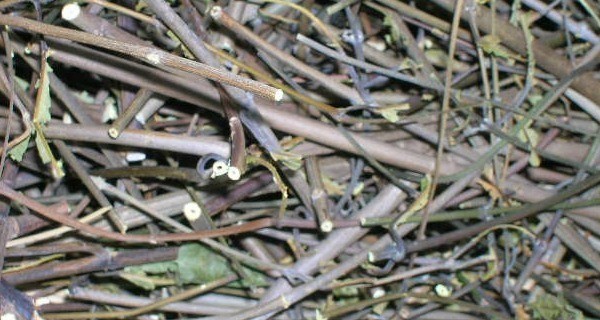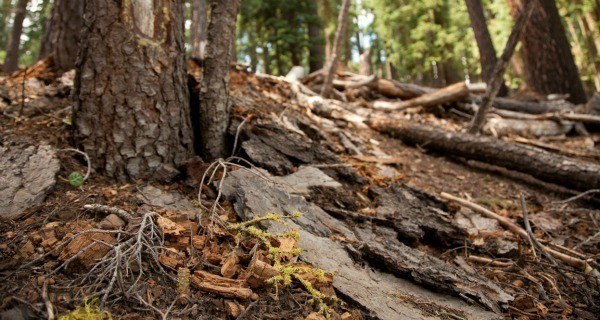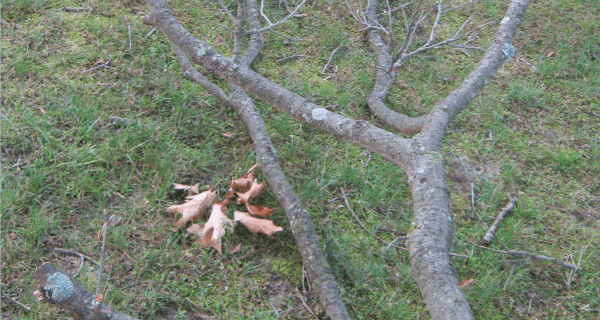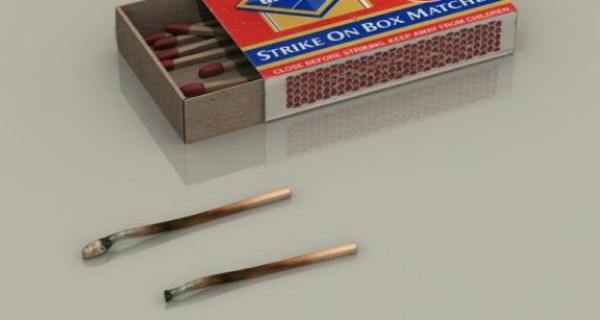 These tiny ones on top of the rock
Hey, nice! Come take a look at these puppies! These might need a little drying out, but once they dry up, they'll be cracklin' like Pop Rocks.
This clean, dry stick
Alright, now we're really cookin' with gas! We can toss this one right on, no need to dry. We're in need of a thicker stick like this to throw on once there's a little flame going. I like to call these ones "builder sticks."
This batch of thin sticks
Watch out for the brush near these ones—there are thorns all over it! Beautiful, beautiful. Now we'll need to get a bunch of leaves to put underneath these to make 'em catch. Hey, might as well grab some to use as marshmallows sticks, too! Well worth a scrape or two from the brush if ya ask me!
The dead bark near that tree
Not exactly a stick—you're right—but you'll be thanking me later. These guys torch up like gasoline. Betcha we get this bonfire up to 10 feet tall, you just watch! Don't tell your mother, though!
A log or two from the neighbor's woodpile
These are beauts aren't they? No, they won't mind a bit—the Hillenboughs owe daddy a favor. We're just gonna go ahead and grab one of these. Err, let's go with two. Perfect!
That dead tree branch over there
Jackpot! I know it may look a little big, but we're just gonna haul it back to the fire pit. We're gonna break this guy up into a bunch of little pieces, and I tell ya, the dead leaves still hangin' on are like the cherry on top! Your old man knows what he's doing, don't worry!
The match
Don't roll your eyes. This little fella's the most important stick of all! There's no bonfire without this! Once we swipe it on the side of the matchbox there, we can toss it in and the magic begins. What a successful father/son adventure! Now let's burn all these delinquency notices!