In June 2013, Yahoo paid $1.3 billion dollars for Tumblr, which is pretty much like buying a gigantic online version of your younger sister's diary for a lot of money. But every once in a while, something magnificent happens on Tumblr. Luckily, we were there to catch that diamond in the hay stack to present to you, dear visitor, the funniest Tumblr posts of all time: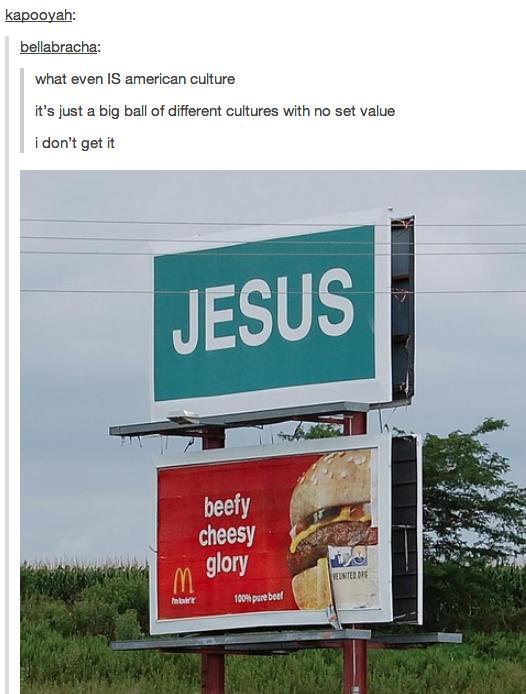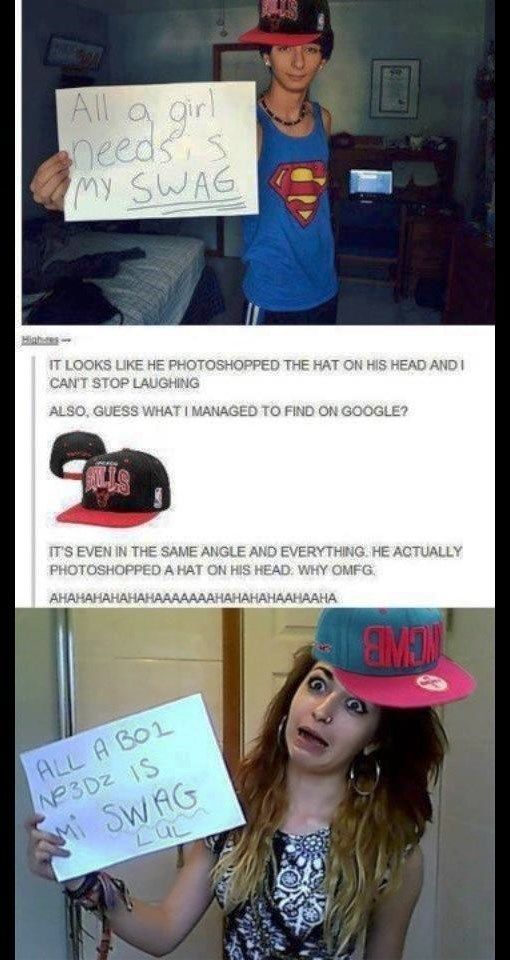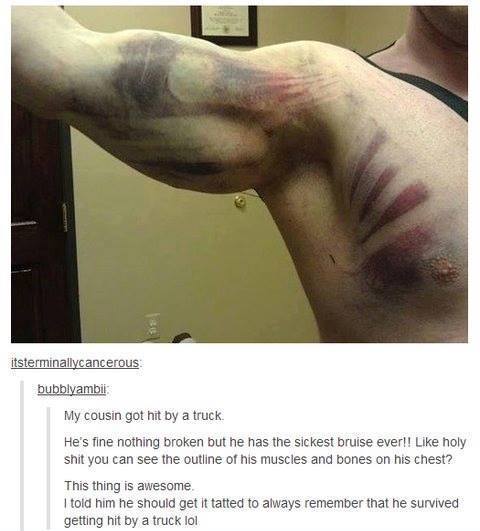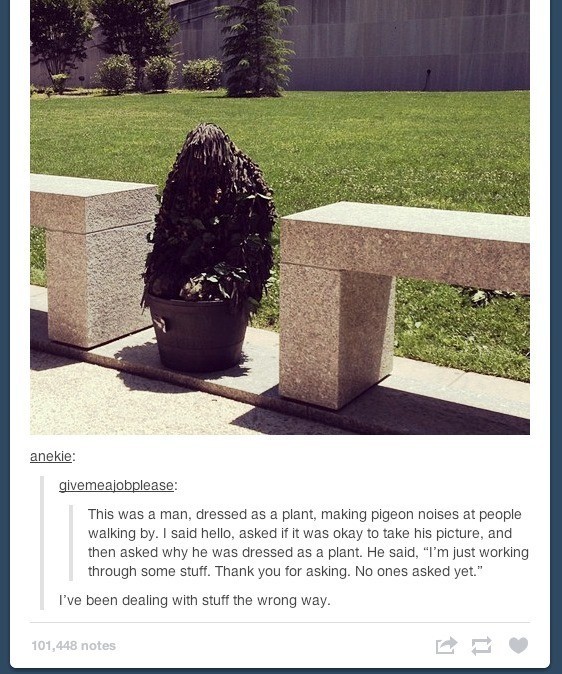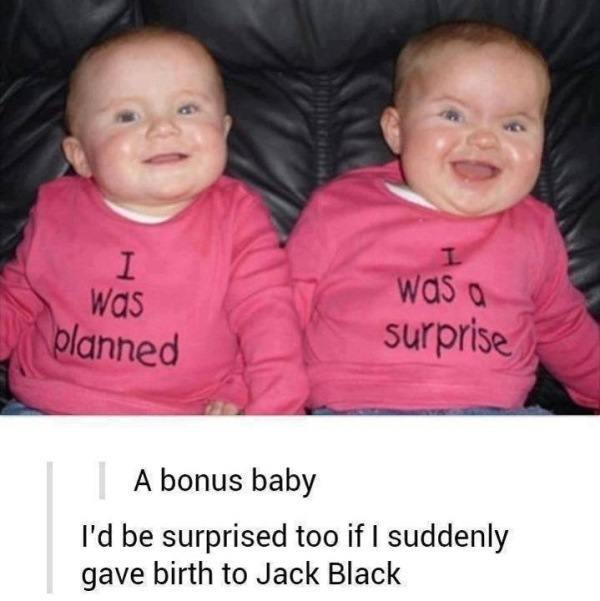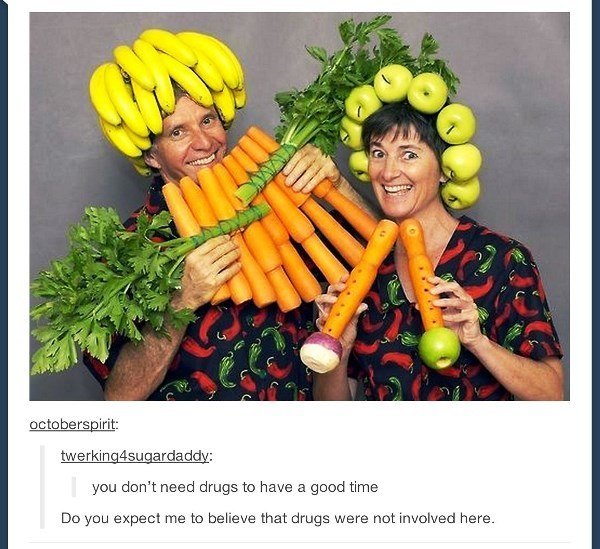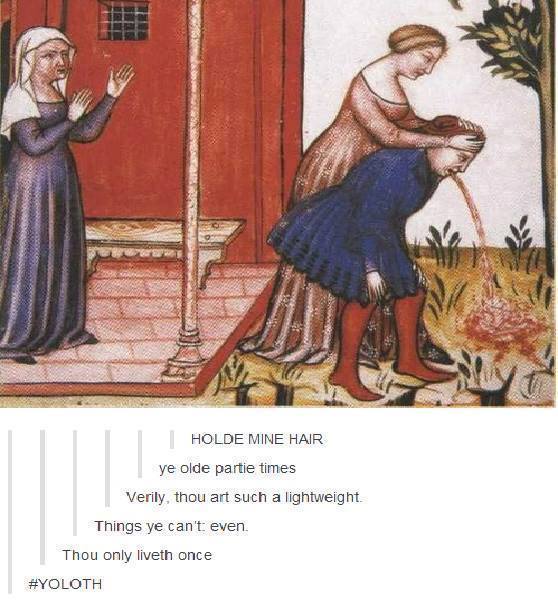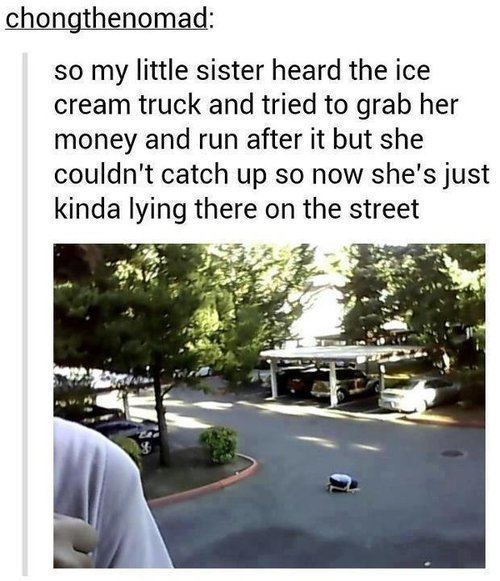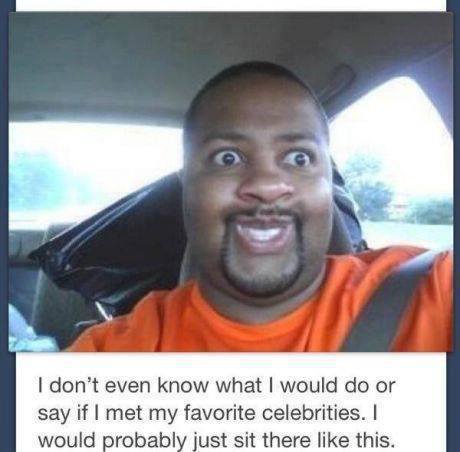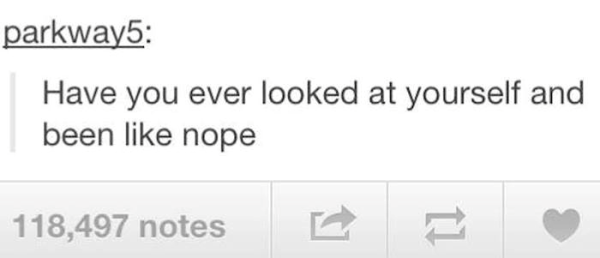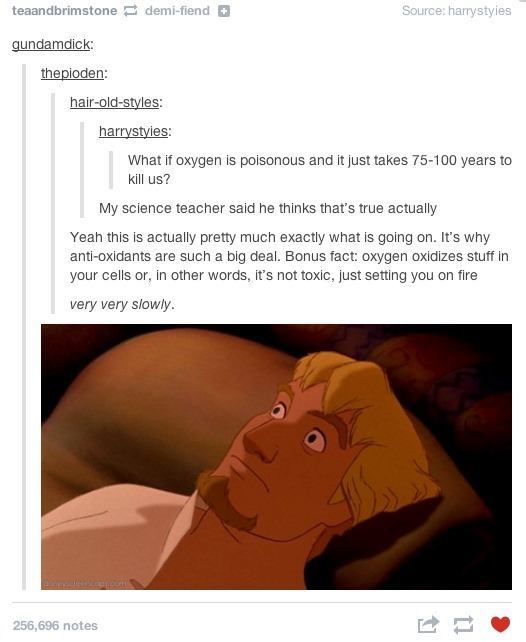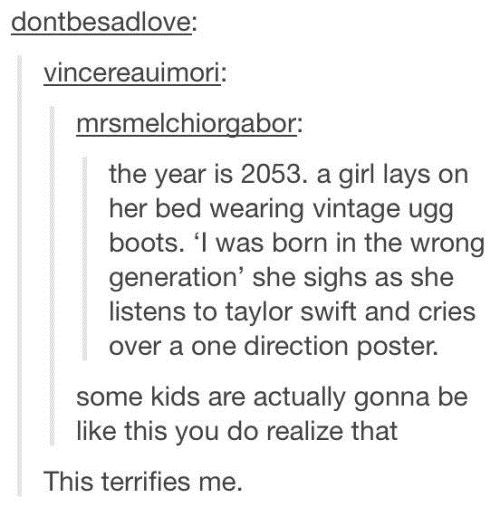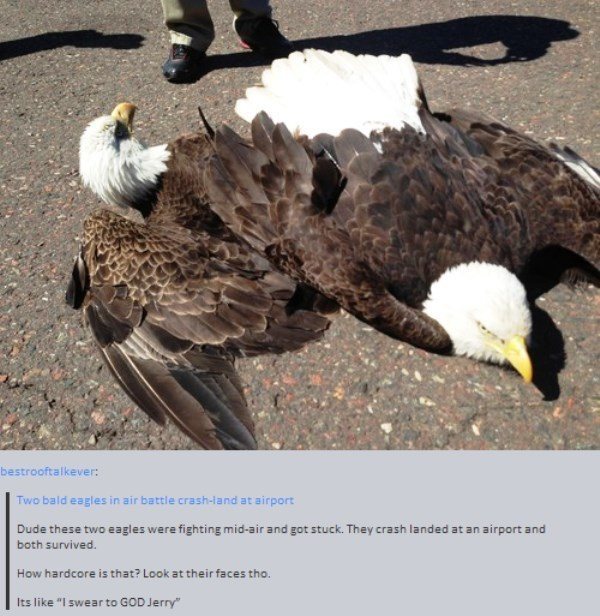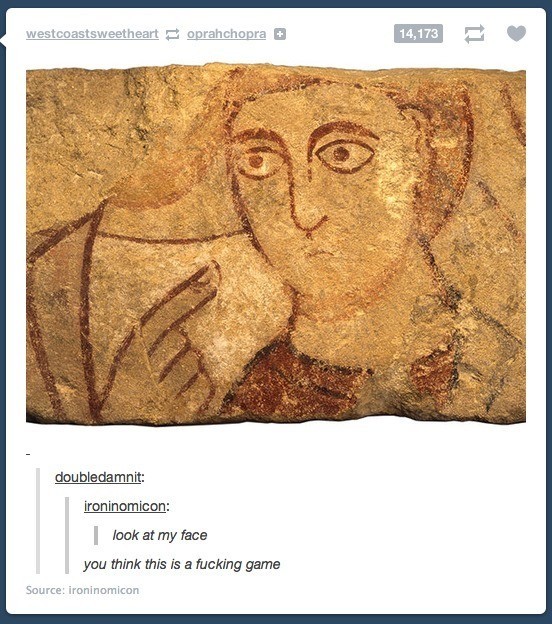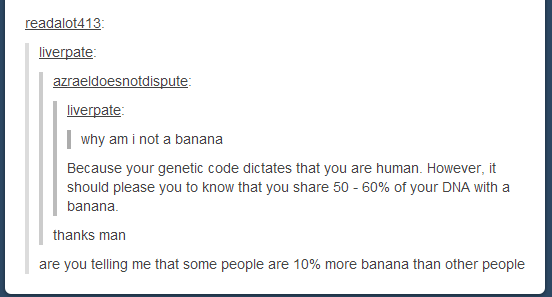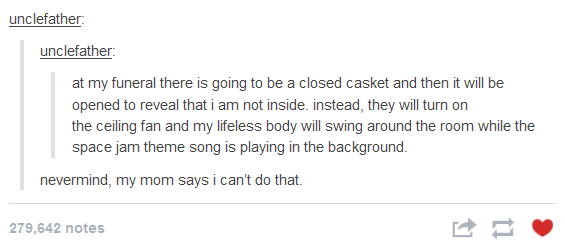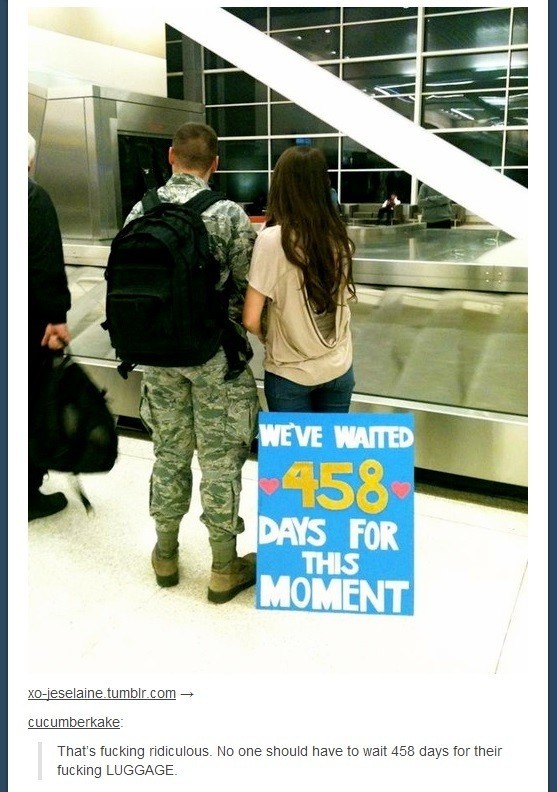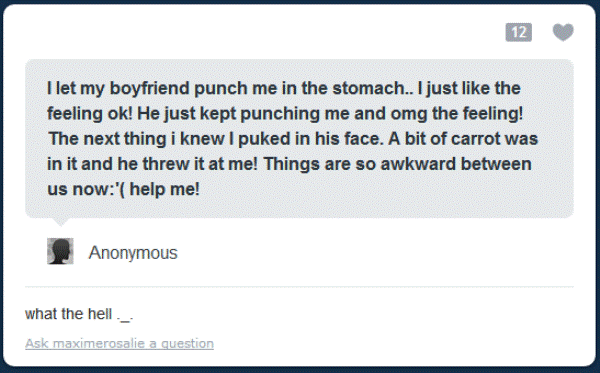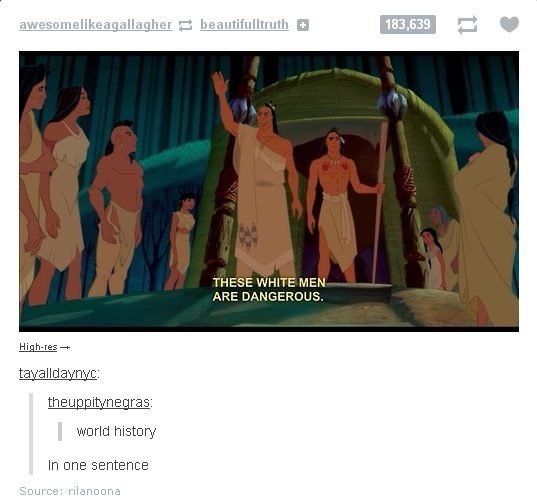 Behold The Glory Of American Culture
Dat Photoshoped Hat
Coolest Bruise Ever
The Downfall Of Galaxies
Everyone Gets Over Things On Their Own Terms
The Funniest Tumblr Posts: A Genius Plan
I'm Not A Kid But The Answer Is Yes
Italian Exchange Student
Jack Black Inception
A Grand Story Of A Motel
The Funniest Tumblr Posts Of All Time: Wat
Billy Mays In Heaven
Iceland Is Hardcore
He Did Get Better
Snoop's Face
But Who Was Dog?!
Teenage Girl Trophy
Butterfly Landing
Cool Music Problems
Medieval Party Foul
Boners Are Weird
I Make Me Laugh
Valentine's Day Plans
Quadratic Graffiti
SAT Pick Up Line
The Sound Of Nature
Weird Phone Photos
Ice Cream Truck Pain
Funniest Tumblr Posts: Internet Fears
Jennifer Lawrence Meeting Celebrities
Regular Humanoids Meeting Celebrities
Mirrors, Man!
How To Delete Friends?!
One Weird Ass Renaissance Painting
Nope
Tumblr Gets Deep
Rules To Learn English
The Future Imagined By Tumblr
Eagles
Parenting With Tumblr
Look At Me Bro, Do You Think This Is A Joke?!
Why Am I Not A Banana?!
Inspirational Blinking
Dad Was A Hide And Seek Champion
The Friendzone
The Funniest Tumblr Posts: Funeral Plans
That Is A Long Time
Wiper Blade Anxiety
Weirdest Tumblr Post Ever
World History In A Nutshell
Thanks to r/Tumblr, Pleated Jeans, and imgur for the images above.
If you enjoyed these hilarious Tumblr posts, check out the funniest Facebook posts of all time and trolling Tumblr. And before you go, be sure to follow us on Pinterest and like Runt of the Web on Facebook!