We're all going to die—like an obese man in a small convenience store aisle, there's no way around it. You can, however, control how you'll be remembered: your tombstone acts as your final Facebook status update, so you'd better use that space wisely. Some of the people in this gallery gave themselves a witty epitaph, some were simply saddled with unfortunate surnames they'll be haunted with into the afterlife, but all of them will make you chuckle, before sinking into a ball to contemplate your own mortality. These are the thirty-three hilarious tombstones that make death a little easier to deal with: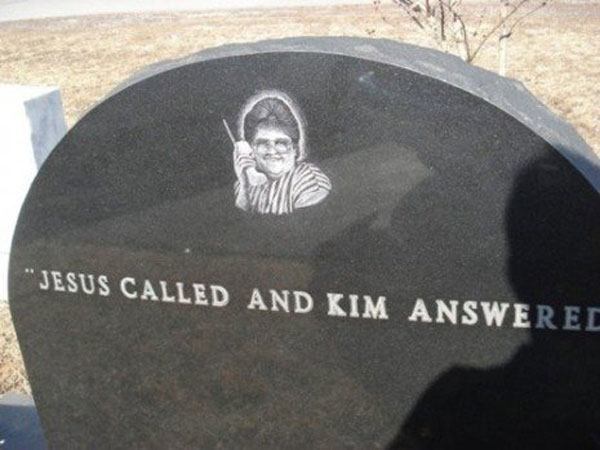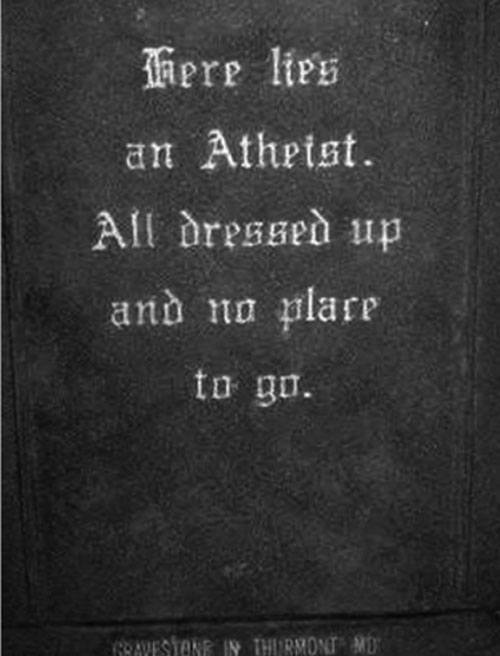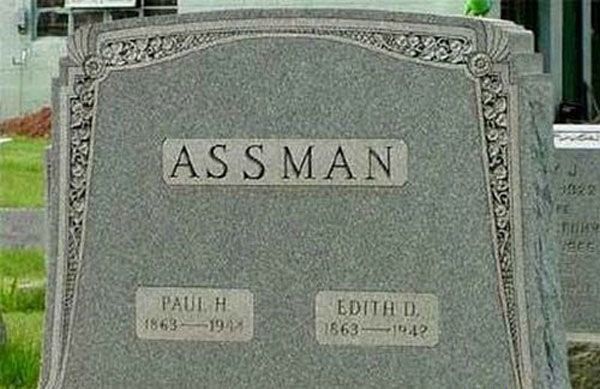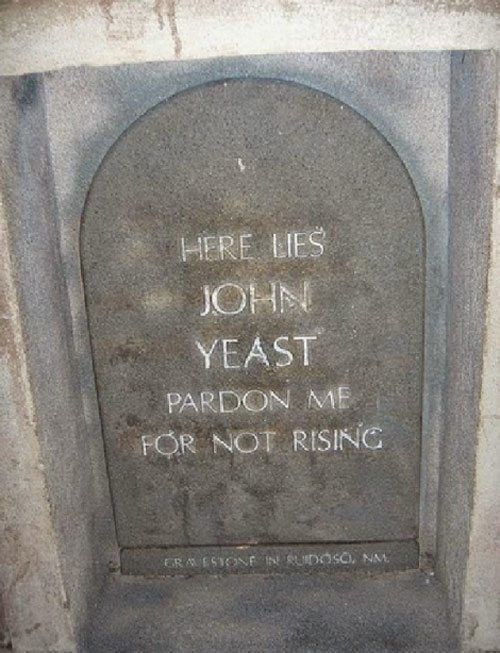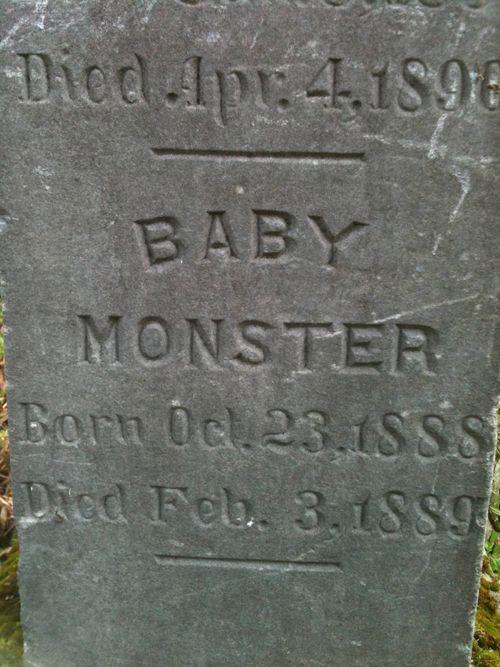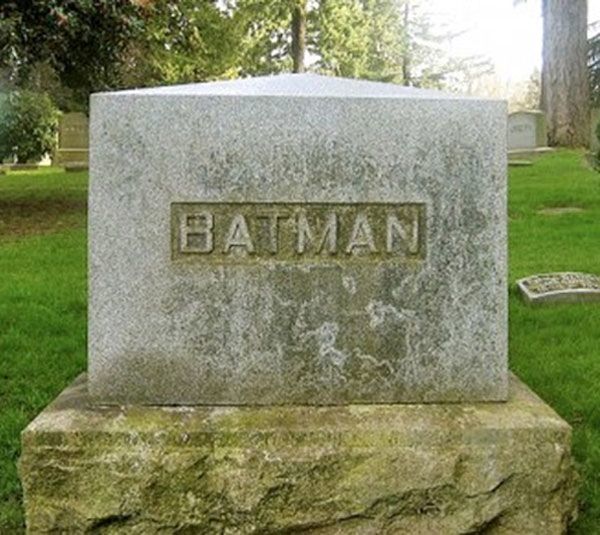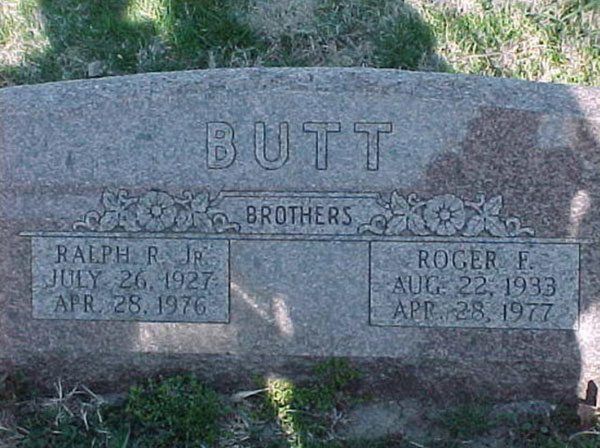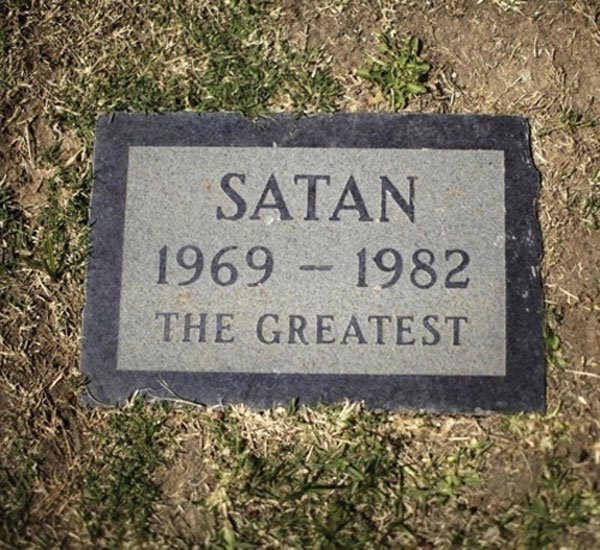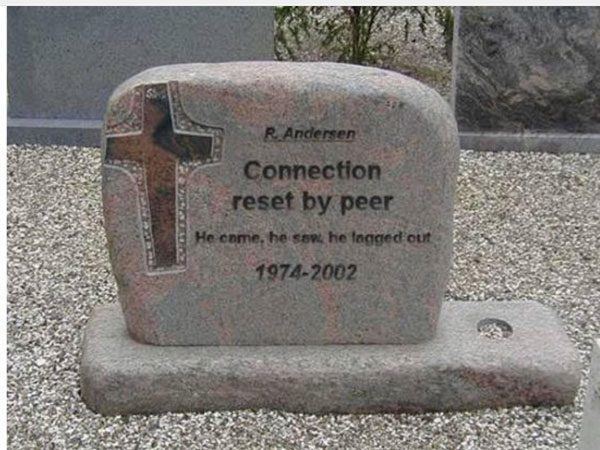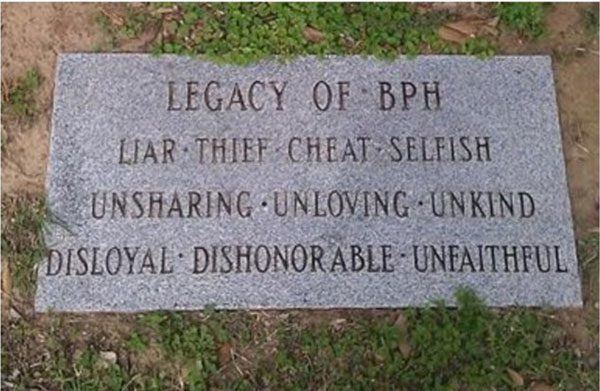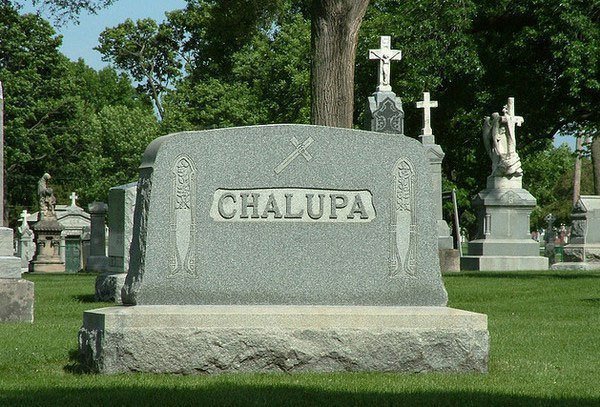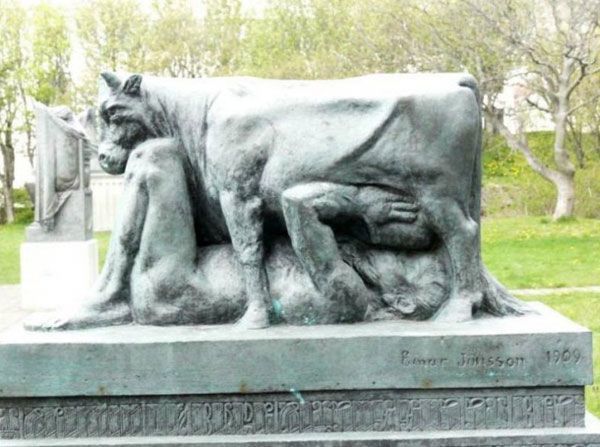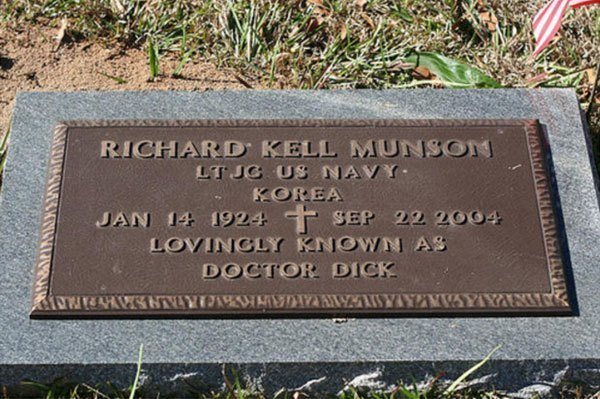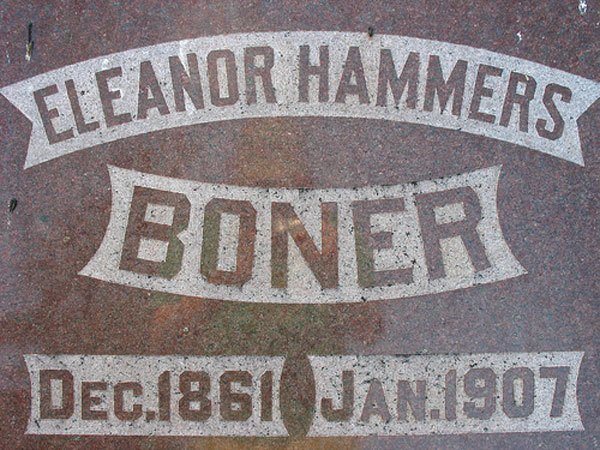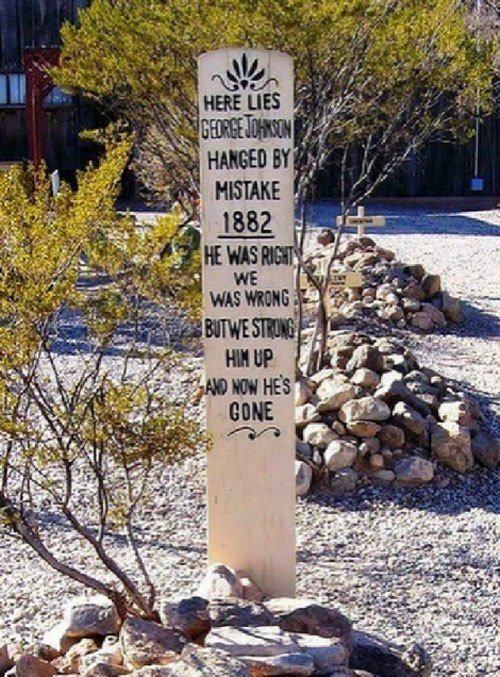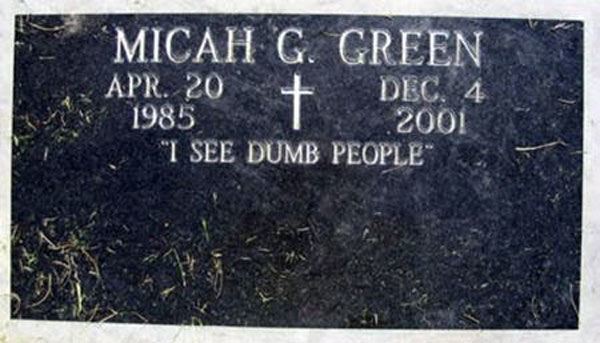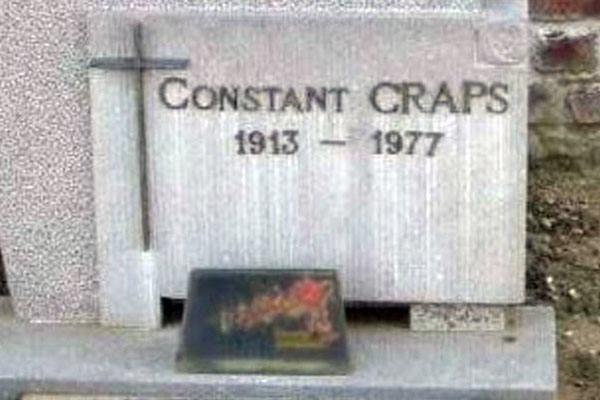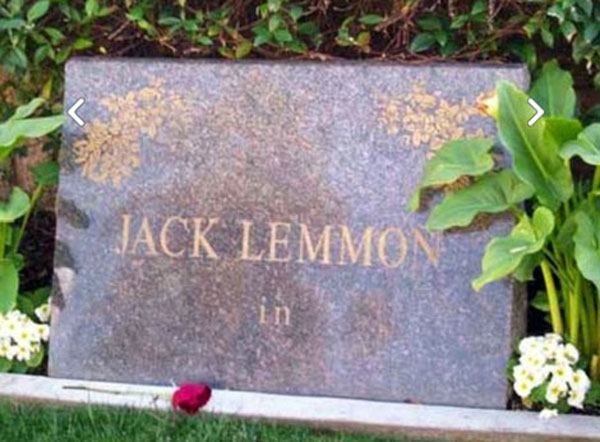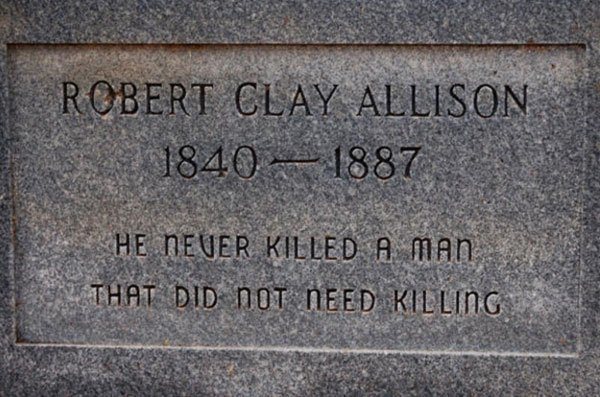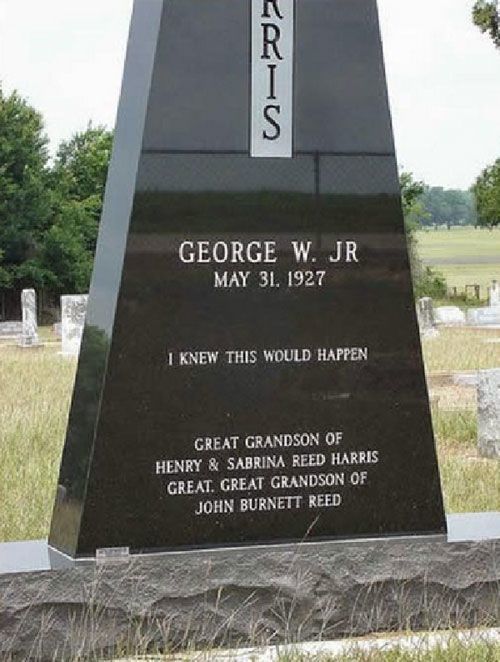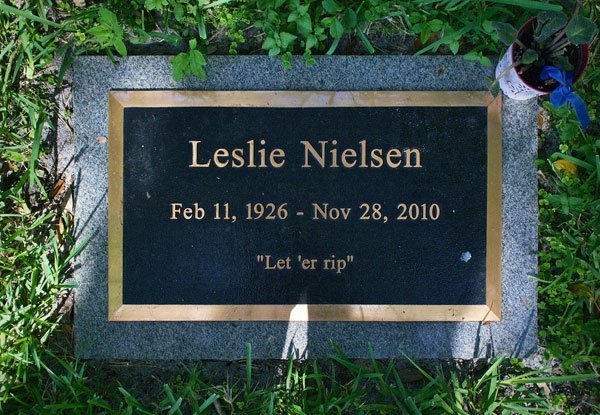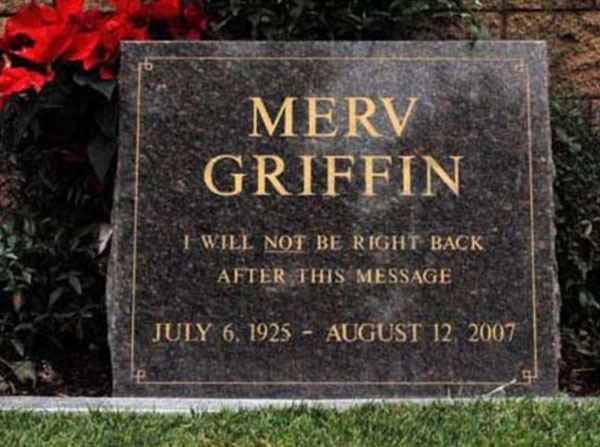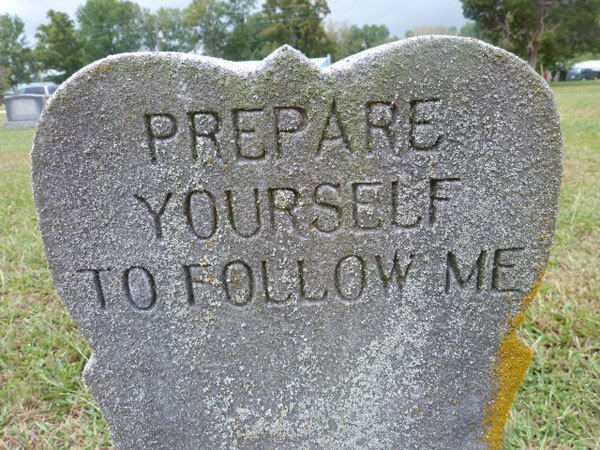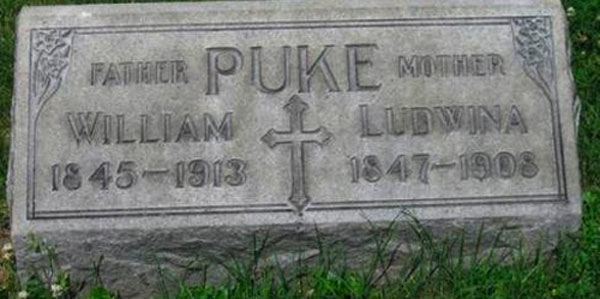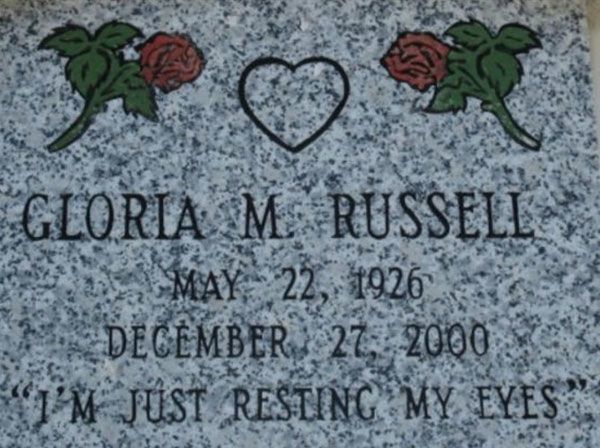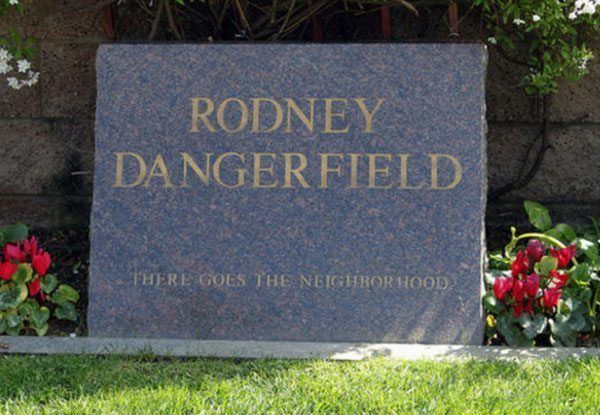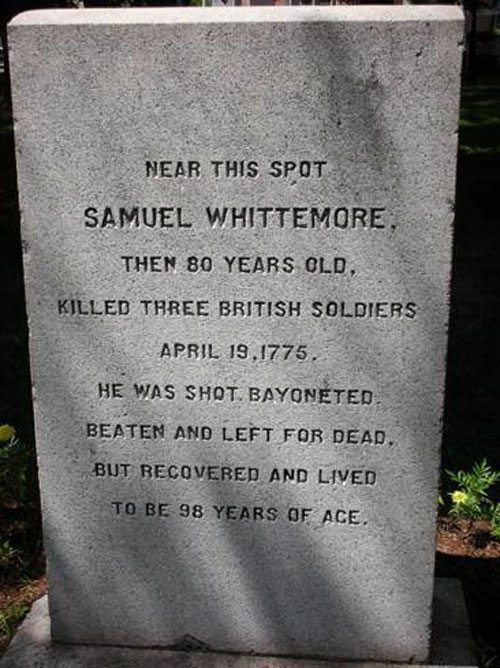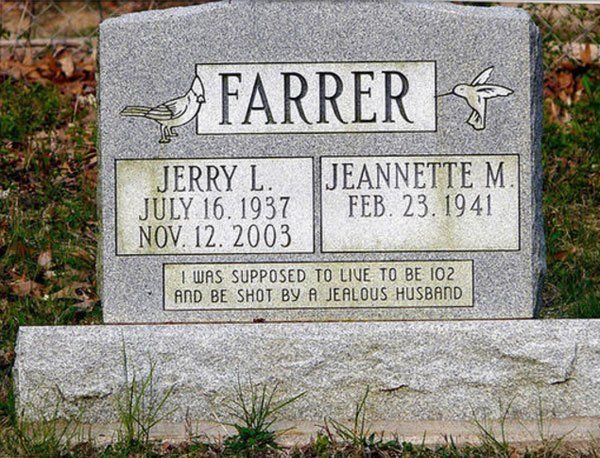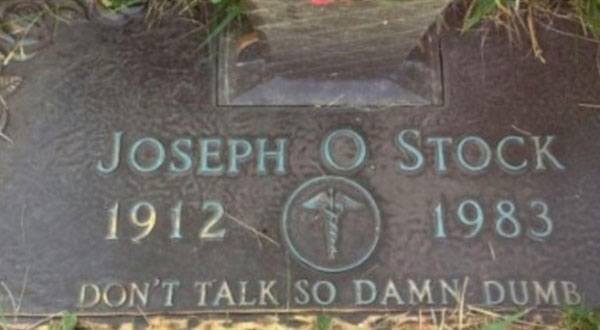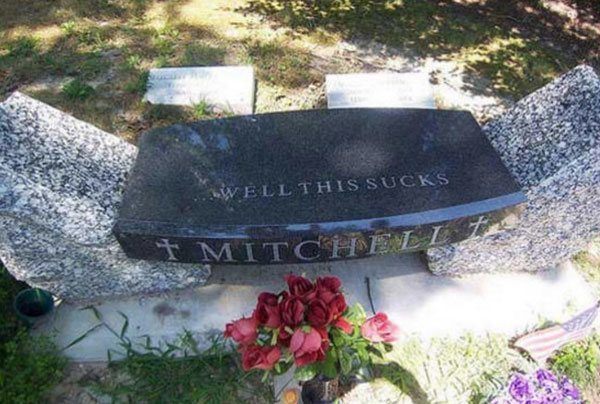 "...and said I don't care if you're the sacrificial lamb, son of all creation, I've asked to be taken off this call list 17 times please do not call here again."
Still needs to tell everyone they're an atheist, even from the grave.
Because you don't want to die without establishing which side of the "boob vs. ass" debate you're on.
It's always nice to go out on a zinger.
Good. Good. Kill the baby monster before it becomes a grownup monster.
There's no need to see the movie. Superman wins.
Stars of the X-rated series Butt Bros. Volume 1 through 69.
Just un-plug it and plug it back in. That should work.
It's never a good idea to leave your ex-wife in charge of your tombstone.
Hey Taco Bell, you can just take it off of the menu. No need for all the theatrics.
Let's hope this isn't how he died.
Yeah, but where's the rest of him buried!? ::rimshot::
We bet he filled a lot of prescriptions.
A tombstone is no place for slander.
But hey, at least he got a poem.
The bold certainty that a pop culture reference will indeed stand the test of time.
Not sure if that's the name or cause of death.
As if there was any doubt over who would have the wittiest tombstone.
This probably won't hold up in court.
Yeah, it's easy to say that after the fact.
Leslie letting out one last fart joke from beyond.
At least he'll live forever through syndication!
Unfortunately, the Puke family name was not passed on.
Sadly, the last part of her message was cut off by the printer: "So don't do anything stupid like bury me in a six-foot hole, I'll be up in time for Wheel Of Fortune."
Nothing like confessing your infidelity on a joint tombstone!
We're glad you died when you did, Joesph. Because you would have really hated the internet.
*** Buried next to their loving cats.
Death succinctly summed up into one simple sentence.
Thanks to Team Jimmy Joe, Stars, and Conservative Tribune for some of the photos used in this gallery.
Like this gallery? Then check out ridiculous moments captured by Google Street View and hilarious grandparent Facebook fails.