Looking to be the best person possible while also exerting the least effort? Look no further than the infinite wisdom of everyone's favorite Simpsons character with these hilarious Homer Simpson quotes on life, laziness, and why you should never try: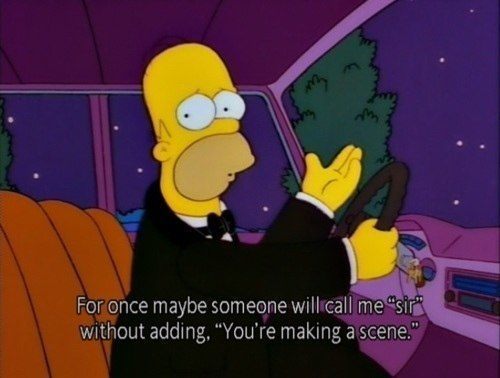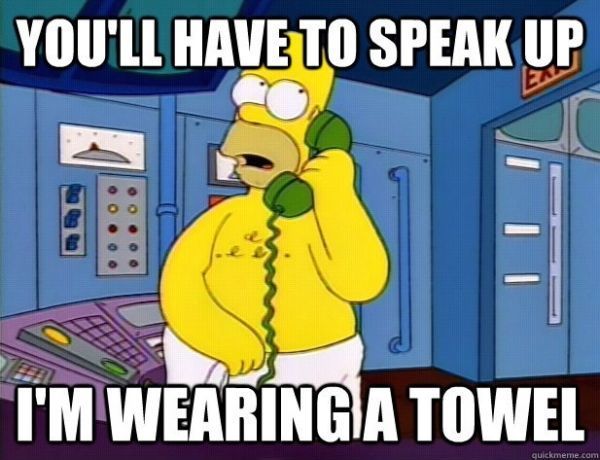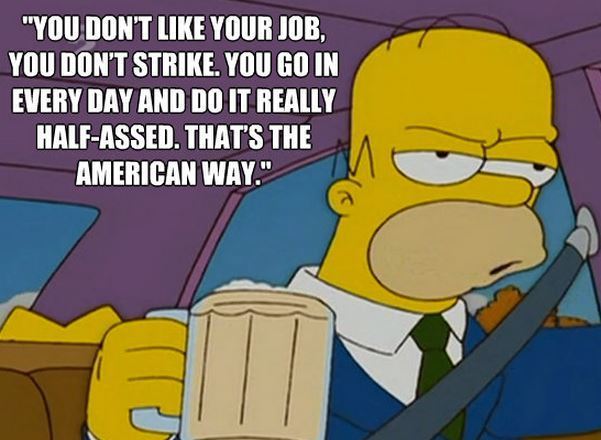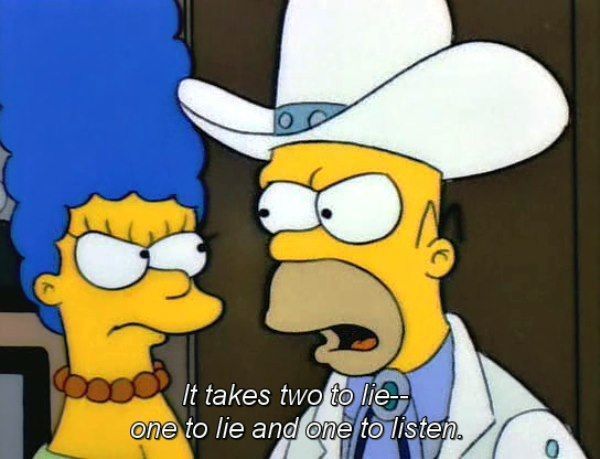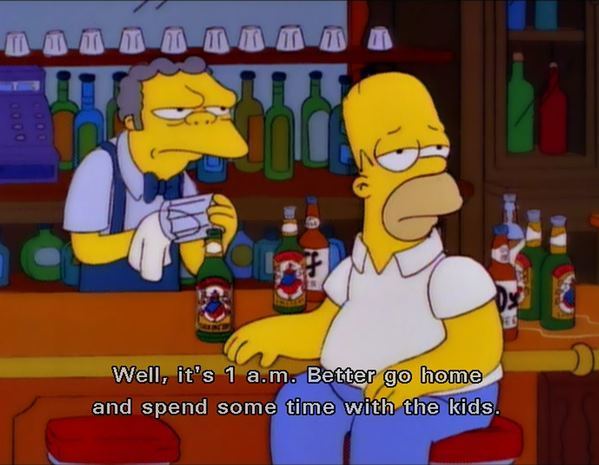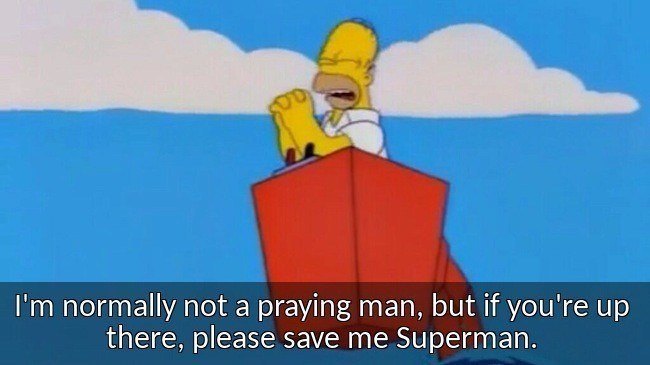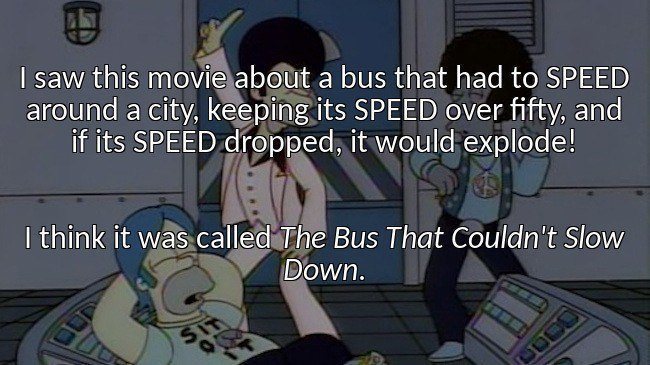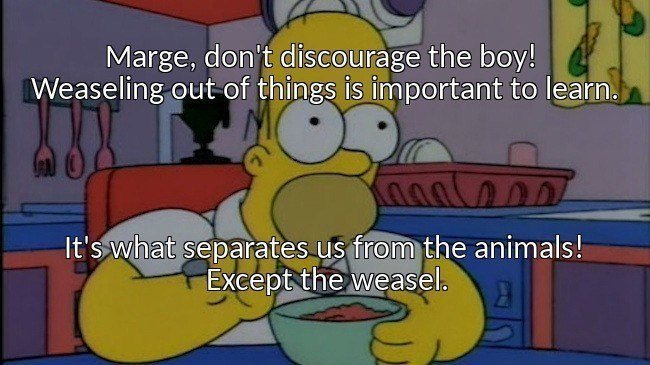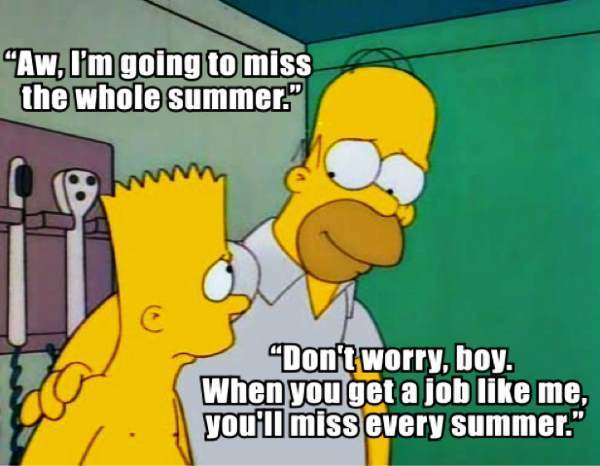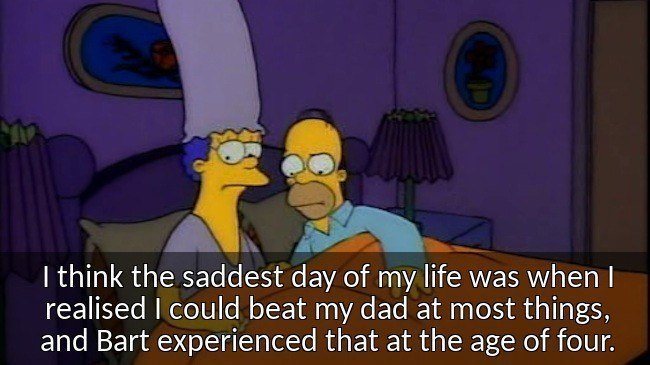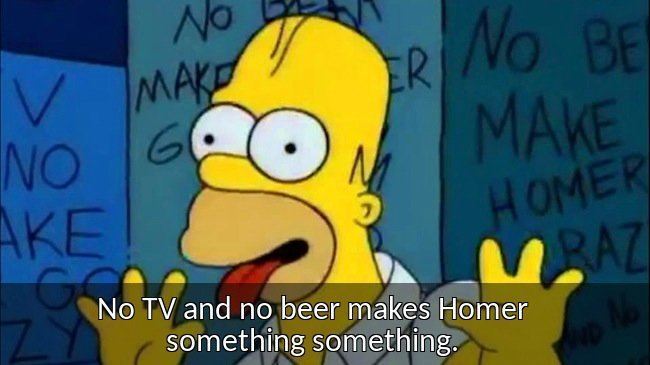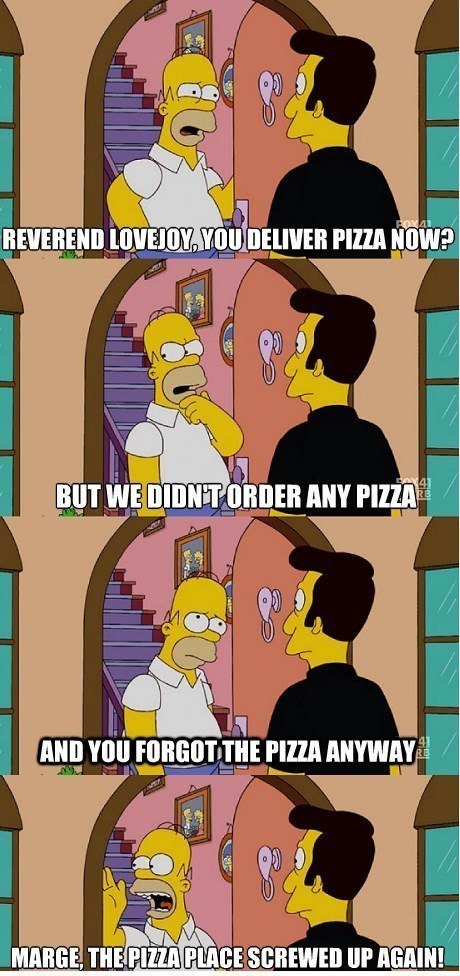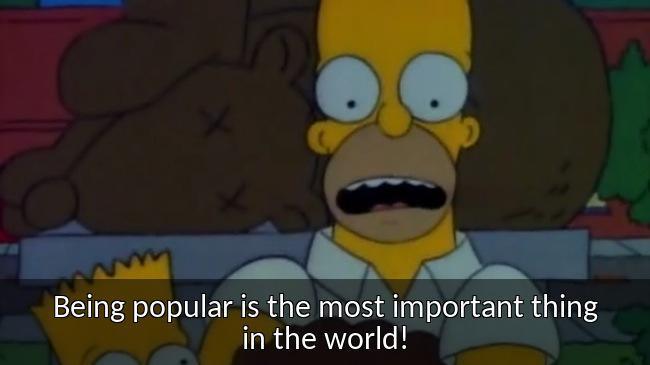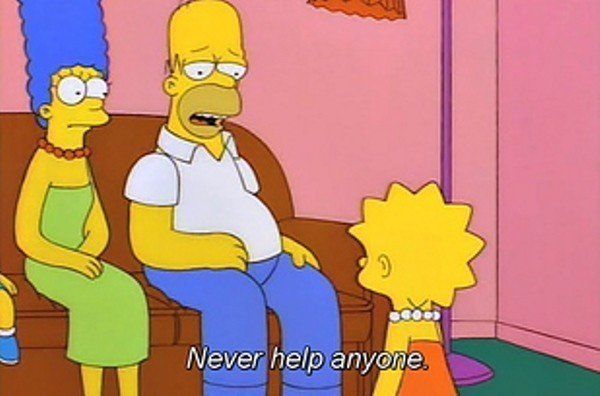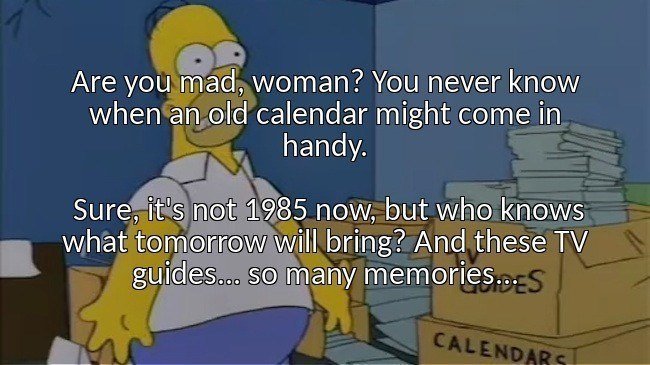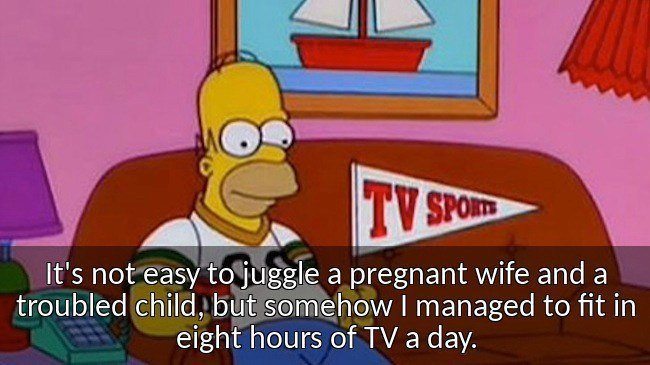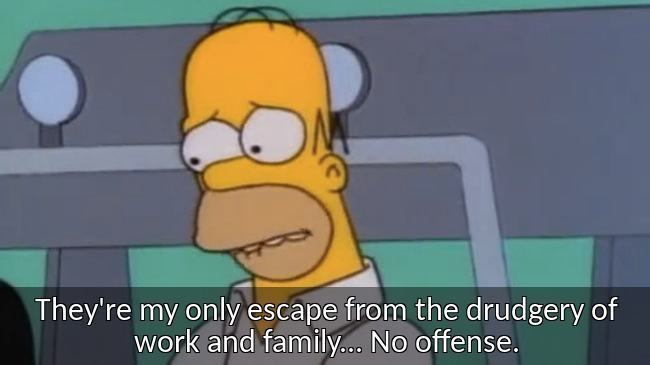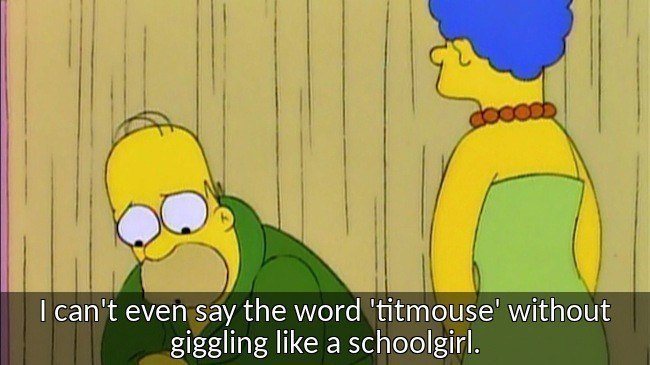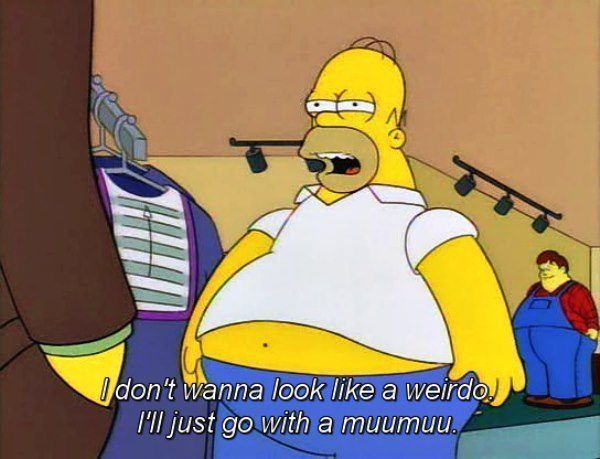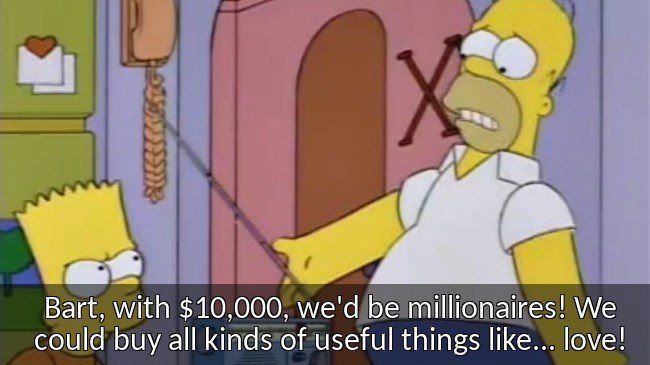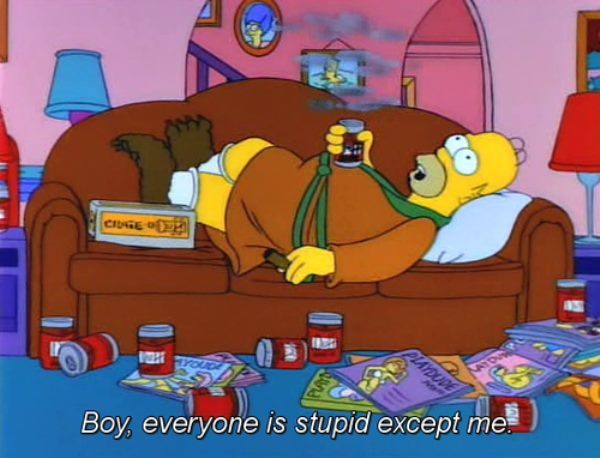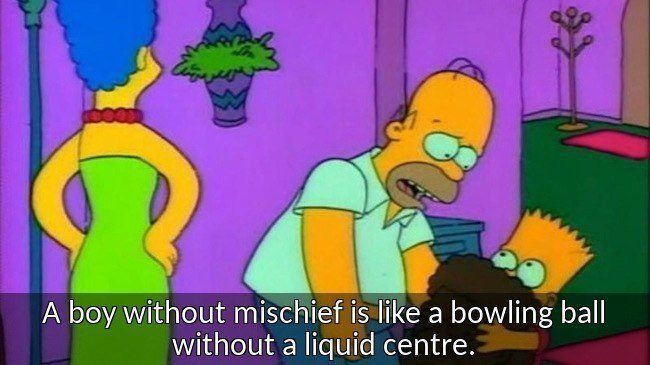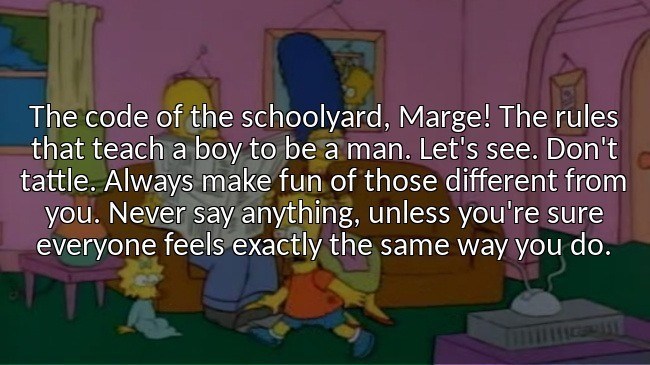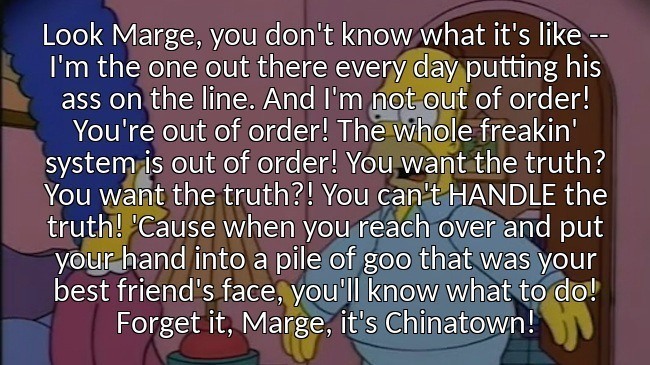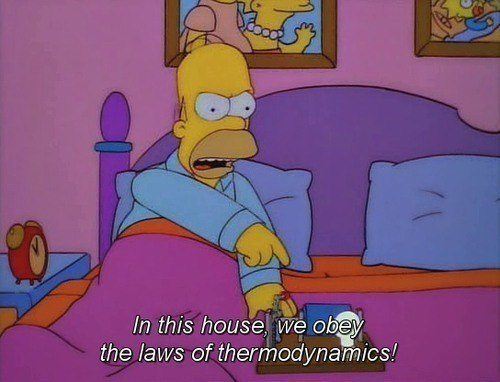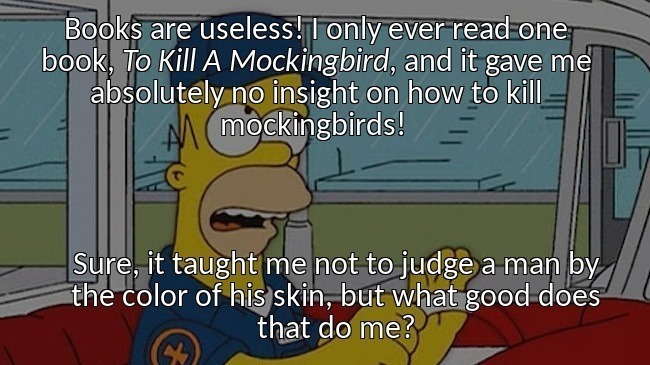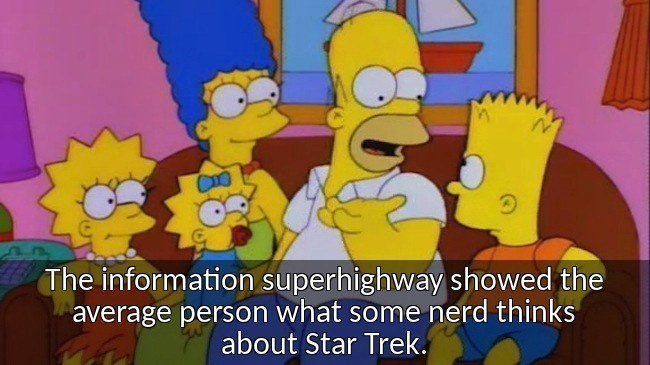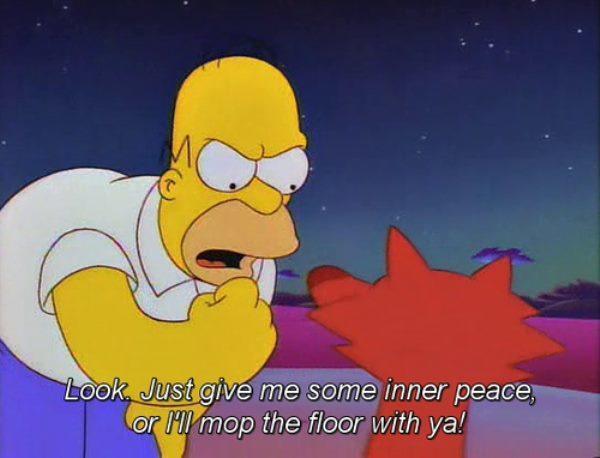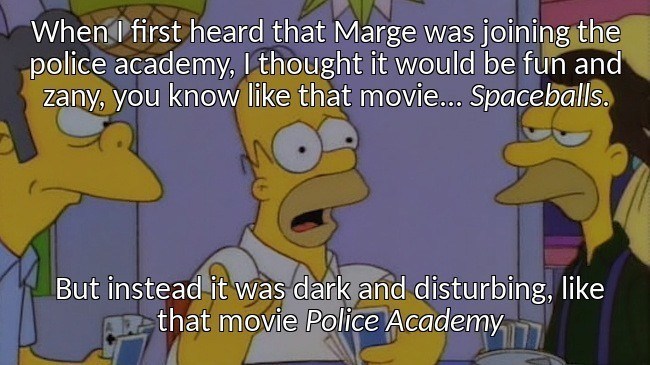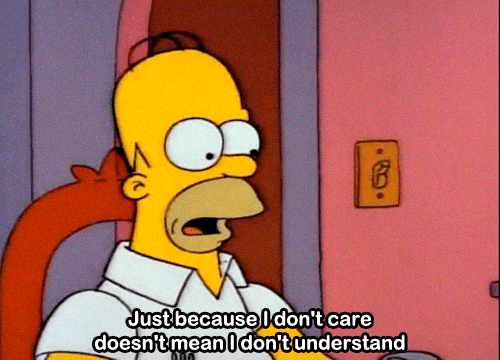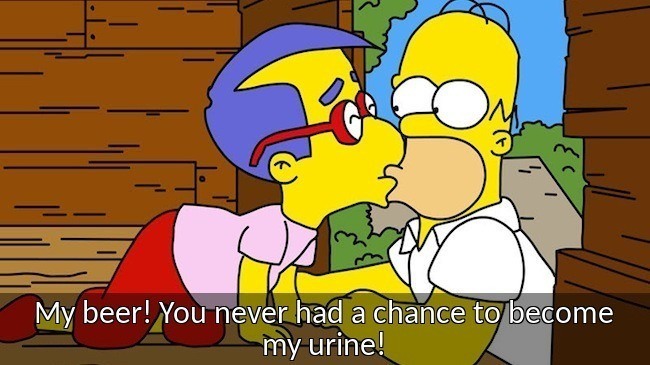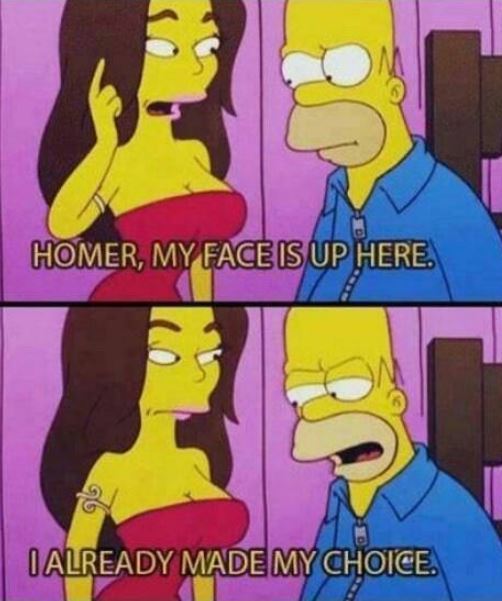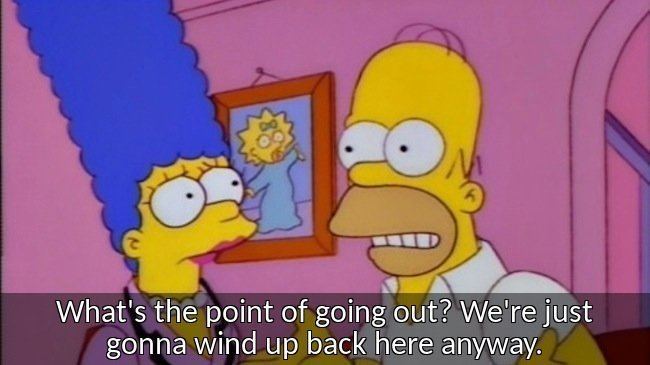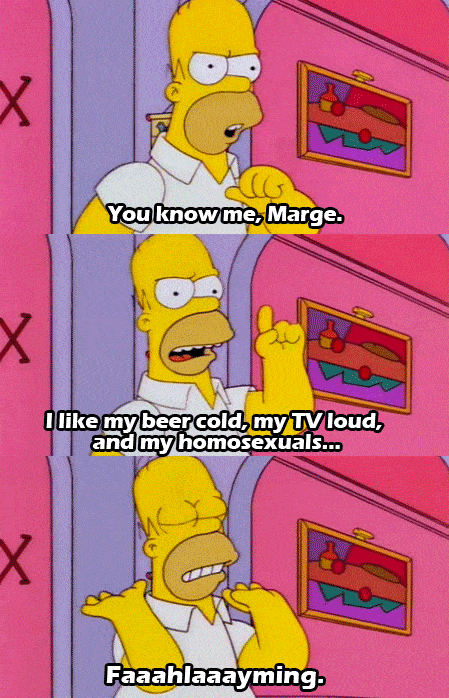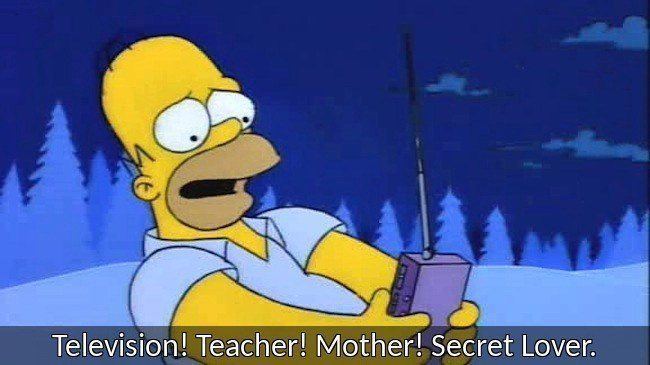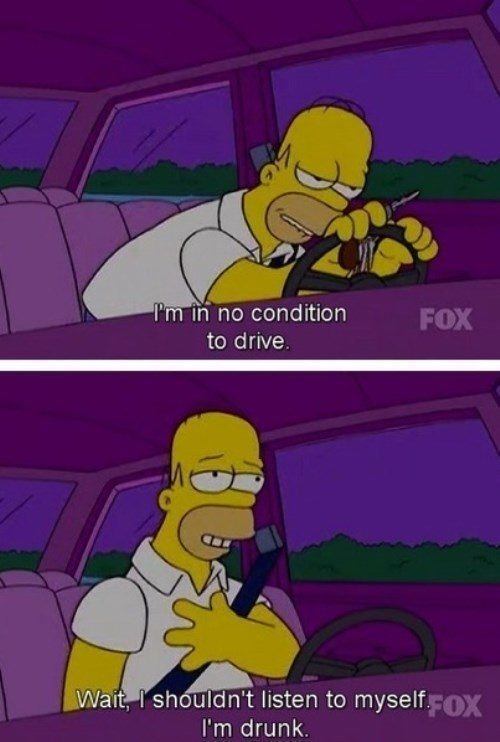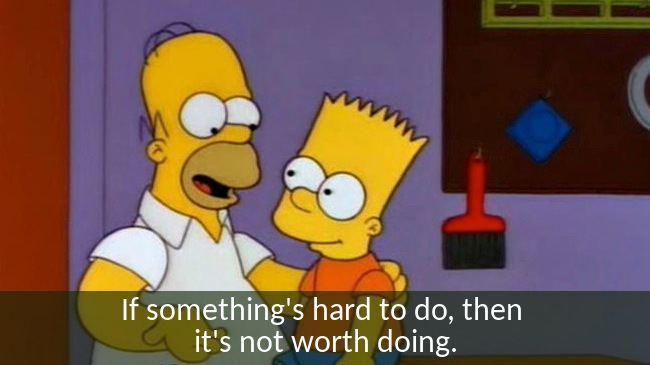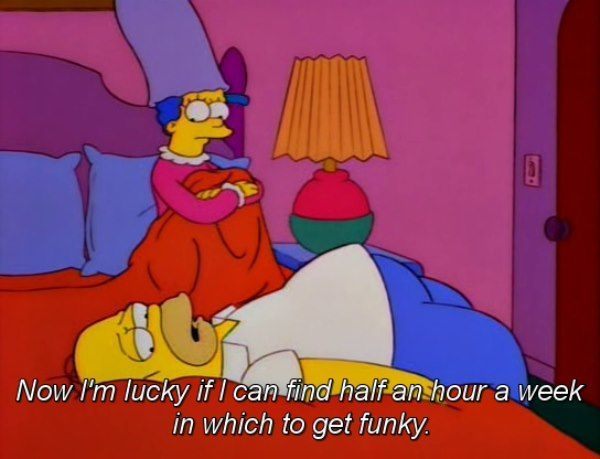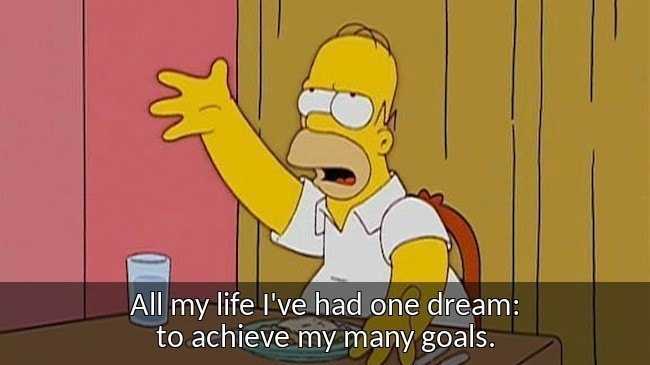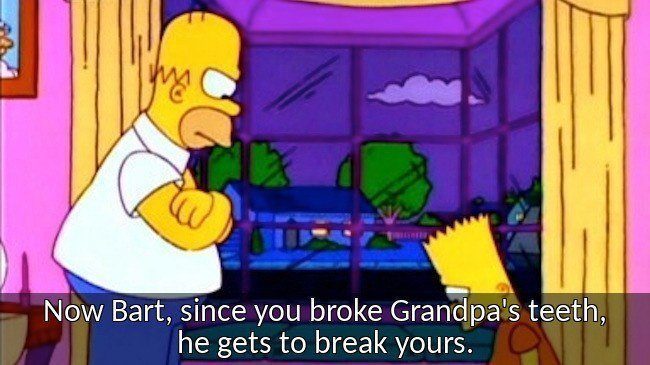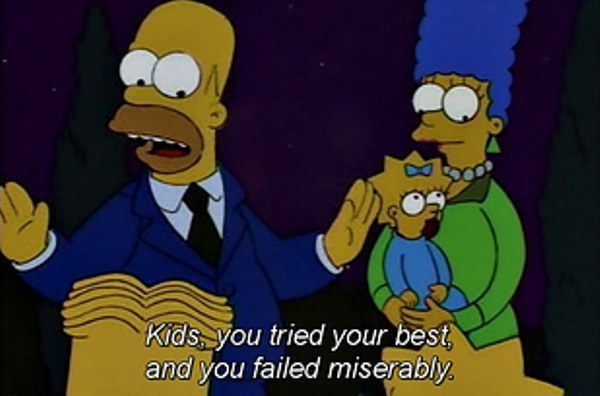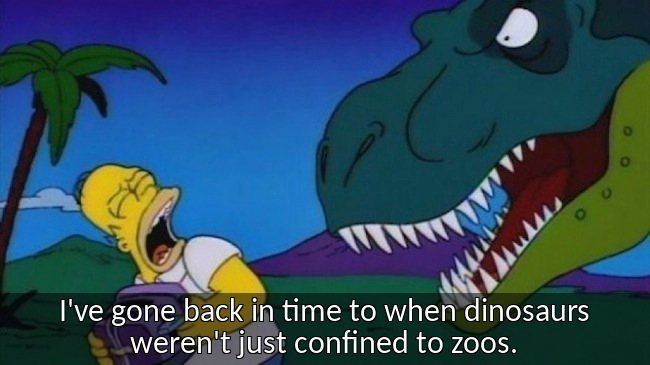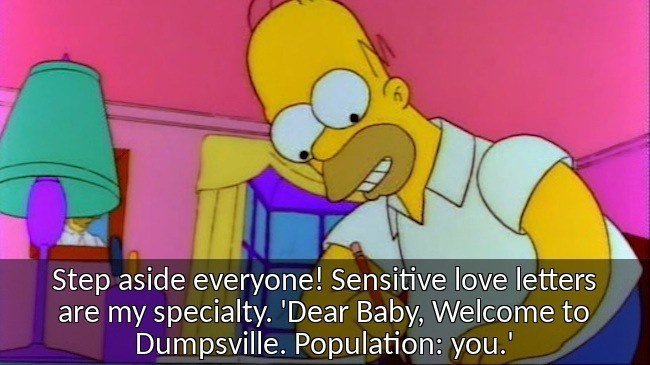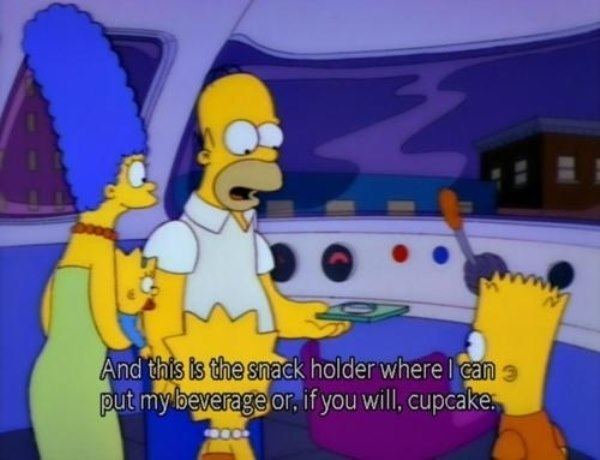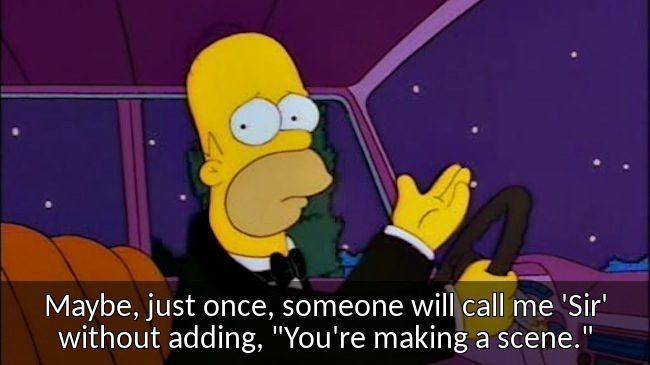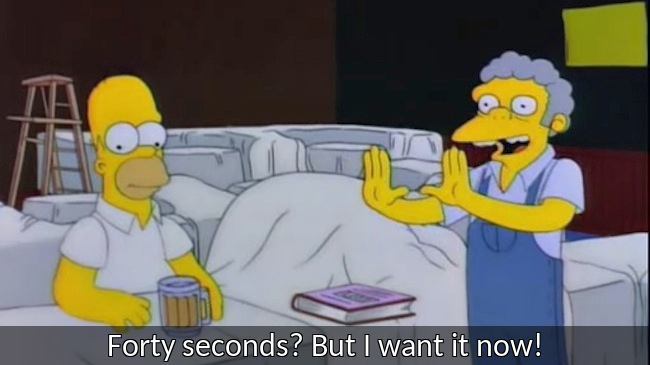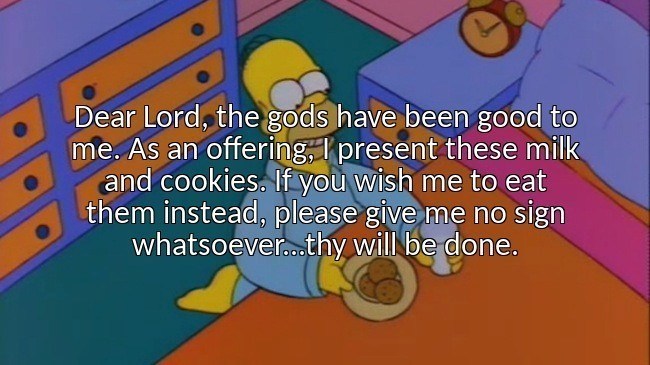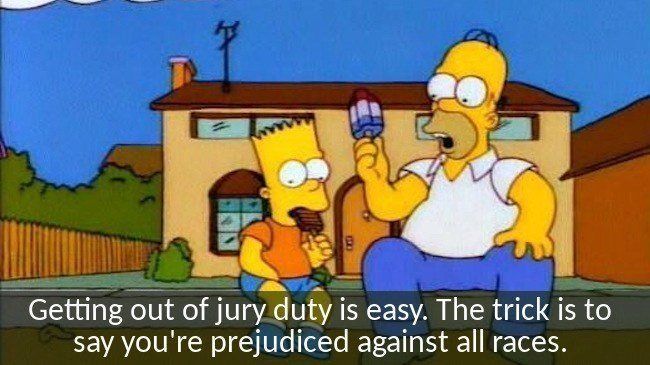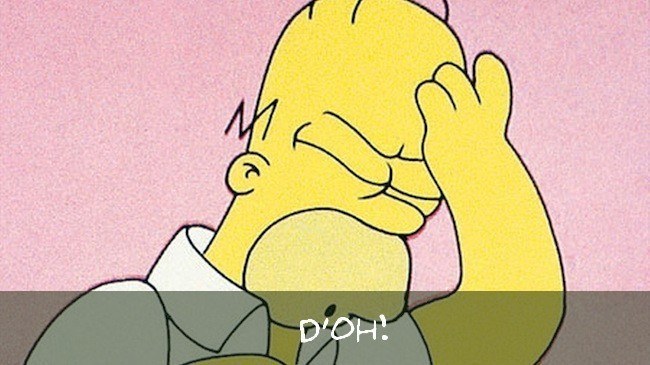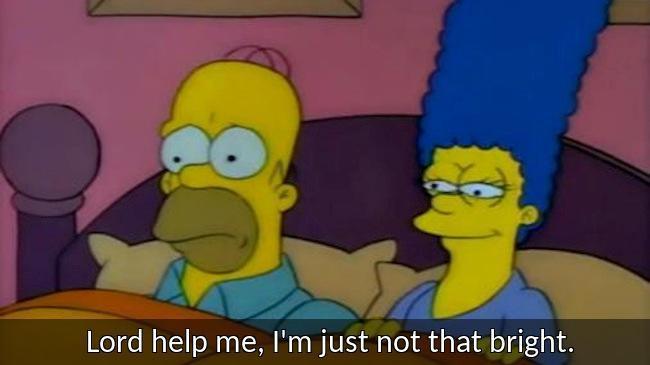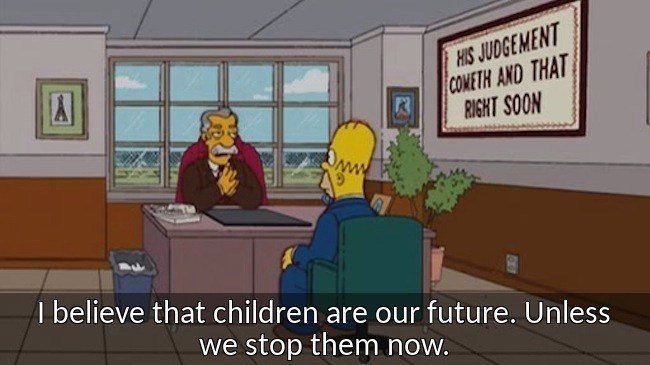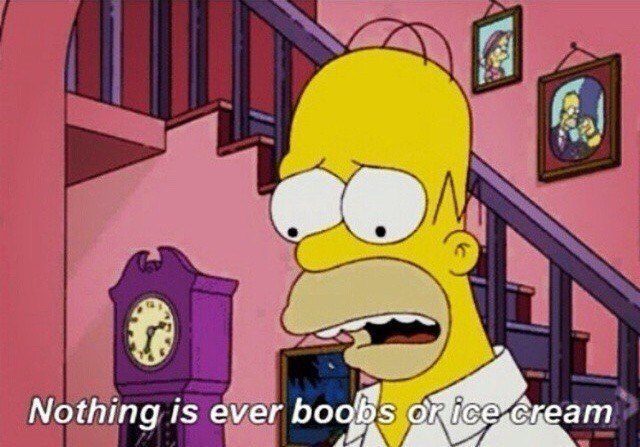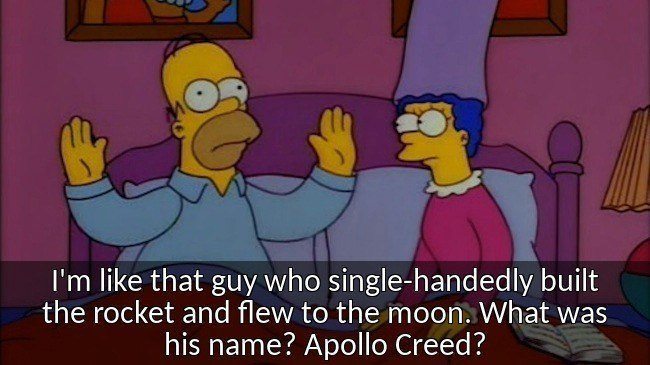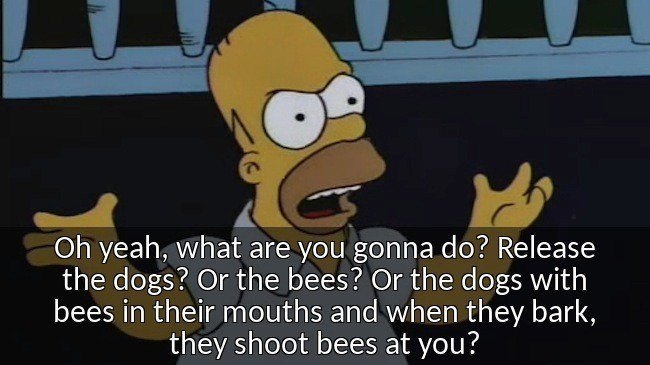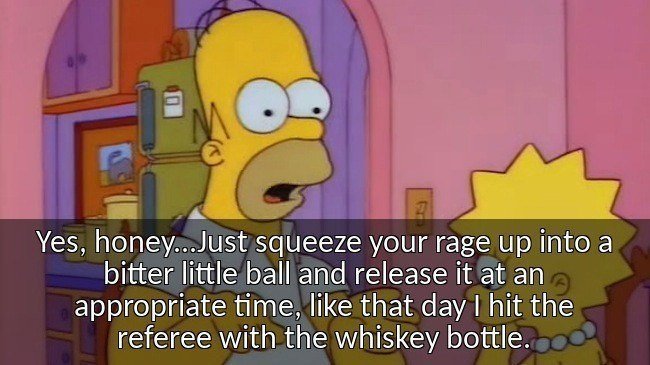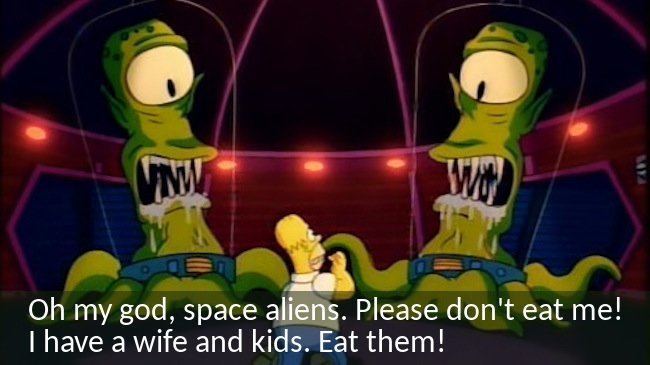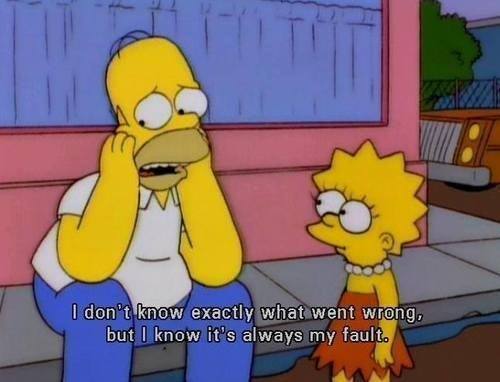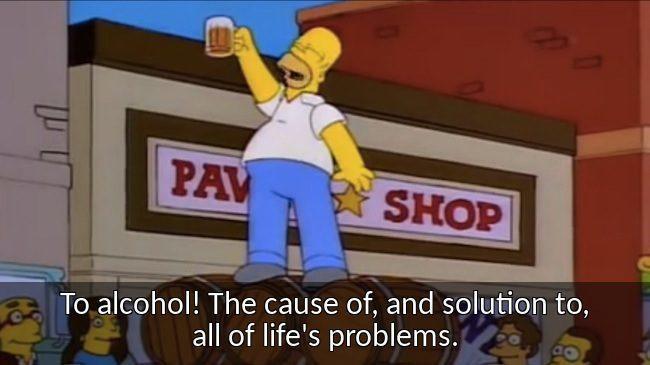 For once maybe someone will call me "sir" without adding "You're making a scene."
You'll have to speak up, I'm wearing a towel.
You don't like your job, you don't strike. You go in every day and do it really half-assed. That's the American way.
It takes two to lie -- one to lie and one to listen.
Well, it's 1 A.M. Better go home and spend some time with the kids.
What's the point of going out? We're just gonna wind up back here anyway.
I have three kids and no money. Why can't I have no kids and three money?
I'm normally not a praying man, but if you're up there, please save me Superman.
I saw this movie about a bus that had to SPEED around a city, keeping its SPEED over fifty, and if its SPEED dropped, it would explode! I think it was called The Bus That Couldn't Slow Down.
Marge, don't discourage the boy! Weasling out of things is important to learn. It's what separates usf rom teh animals! Except the weasel.
"Aw, I'm going to miss the whole summer." "Don't worry, boy. When you get a job like me, you'll miss every summer."
I think the saddest day of my life when I realised I could beat my dad at most things, and Bart experienced that at the age of four.
No TV and no beer makes Homer something something.
Reverend Lovejoy, you deliver pizza now? But we didn't order any pizza, and you forgot the pizza anyway. Marge, the pizza place screwed up again!
Being popular is the most important thing in the world!
Are you mad, woman? You never know when an old calendar might come in handy. Sure, it's not 1985 now, but who knows what tomorrow will bring? And these TV guides... so many memories.
It's not easy to juggle a pregnant wife and a troubled child, but somehow I managed to fit in eight hours of TV a day.
Let that be a lesson to you, sweetie. Never love anything.
I have misplaced my pants.
They're my only escape from the drudgery of work and family... No offense.
I can't even say the word 'titmouse' without giggling like a schoolgirl.
I don't wanna look like a weirdo. I'll just go with the muumuu.
Bart, with $10,000, we'd be millionaries! We could buy all kinds of useful things like... love!
Boy, everyone is stupid except me.
A boy without mischief is like a bowling ball without a liquid center.
The code of the schoolyard, Marge! The rules that teach a boy to be a man. Let's see. Don't tattle. Always make fun of those different from you. Never say anything, unless you're sure everyone feels exactly the same way you do.
Look Marge, you don't even know what it's like -- I'm the one out there every day putting his ass on the line. And I'm not out of order! You're out of order! The whole freakin' system is out of order! You want the truth? You want the truth?! You can't HANDLE the truth! Cause when you reach over and put your hand into a pile of goo that was your best friend's face, you'll know what to do! Forget it Marge, it's Chinatown!
In this house, we obey the laws of thermodynamics!
Books are useless! I only ever read one book, To Kill A Mockingbird, and it gave me absolutely no insight on how to kill mockingbirds! Sure, it taught me not to judge a man by the color of his skin, but what good does that do me?
The information superhighway showed the average person what some nerd thinks about Star Trek.
Look. Just give me some inner peace, or I'll mop the floor with ya!
If something's hard to do, then it's not worth doing.
Marge, this ticket doesn't just give me a seat, it also gives me the right, no, the duty! To make a complete ass of myself.
When I first heard that Marge was joining the police academy, I thought it would be fun and zany, you know, like that movie... Spaceballs. But instead it was dark and disturbing, like that movie Police Academy.
Just because I don't care doesn't mean I don't understand.
Operator! Give me the number for 911!
My beer! You never had a chance to become my urine!
The reason we have elected officials is so we don't have to think all the time.
When a woman say's 'nothing's wrong', that means everything is wrong. And when a woman says 'everything's wrong', that means everything is wrong.
If God needs money, why doesn't he just write another Bible? The first one sold pretty well.
Ahhh. I'm just a big toasty cinnamon bun. I never want to leave this bed.
"Homer, my face is up here" "I already made my choice."
What's the point of going out? We're just gonna wind up back here anyway.
You know me, Marge. I like my beer cold, my TV loud, and my homosexuals faaahlaaayming.
Ooh, lovely desk. It would be a shame if someone... oh, I don't know, didn't use a coaster!
Television! Teacher! Mother! Secret Lover.
I'm in no condition to drive. Wait, I shouldn't listen to myself. I'm drunk.
If something's hard to do, it's not worth doing.
Now I'm lucky if I can find half an hour a week in which to get funky.
I've learned that life is one crushing defeat after another until you just wish FLanders was dead.
All my life I've had one dream: to achieve my many goals.
Now Bart, since you broke Grandpa's teeth, he gets to break yours.
Six simple words, "I'm not gay, but I'll learn."
Kids, you tried your best,a nd you failed miserably.
I've gone back in time to when dinosaurs weren't just confined to zoos!
Step aside everyone! Sensitive love letters are my speciality. 'Dear Baby, Welcome to Dumpsville. Population: you.'
And this is the snack holder where I can put my beverage, or, if you will, cupcake.
Maybe, just once, someone will call me "sir" without adding "You're making a scene."
Forty seconds? But I want it now!
Alright brain, I don't like you and you don't like me. But let's just do this, and I can go back to killing you with beer.
Dear Lord, the gods have been good to me. As an offering, I present these milk and cookies. If you wish me to eat them instead, please give me no sign whatsoever... thy will be done.
Getting out of jury duty is easy. The trick is to say you're prejudiced against all races.
Lord help me, I'm just not that bright.
I believe that our children are our future. Unless we stop them now.
Nothing is ever boobs or ice cream.
I'm like that guy who single-handedly built the rocket and flew to the moon. What was his name? Apollo Creed?
Oh yeah, what are you gonna do? Release the dogs? Or the bees? Or the dogs with bees in their mouths and when they bark, they shoot bees at you?
Yes honey... Just squeeze your rage up into a bitter little ball and release it at an appropriate time, like that day I hit the referee with the whiskey bottle.
To Start PRess Any Key? Where's the ANY key?
Oh my god, space aliens. Please don't eat me! I have a wife and kids! Eat them!
I don't know what went wrong, but I know it's always my fault.
To alcohol! The cause of, and solution to, all of life's problems.
Well, it's 1 A.M. Better go home and spend some time with the kids.
And if you love Homer, check out this video of his funniest moments:
Enjoy this collection of funny Homer Simpson quotes? Then definitely check out Runt of the Web's other posts on funny quotes and the funniest Simpsons quotes ever!