Back in 1990, director Paul Verhoeven's Sci-Fi classic Total Recall imagined life all the way in the future of 2084. Now, a little over 25 years later, it's genuinely shocking to see just how many ways this movie about mutants, Mars, and implanted memories has become a reality!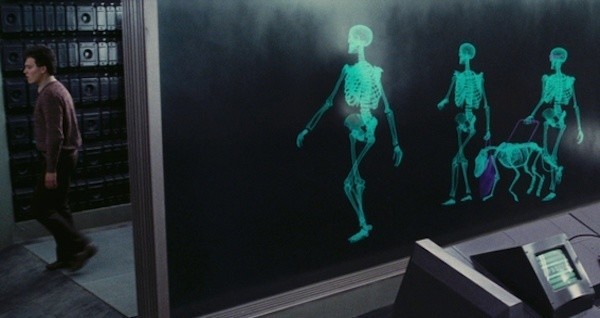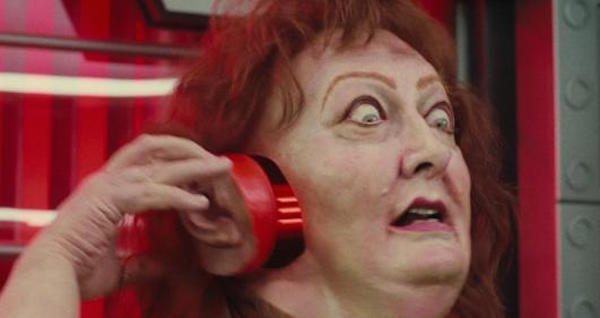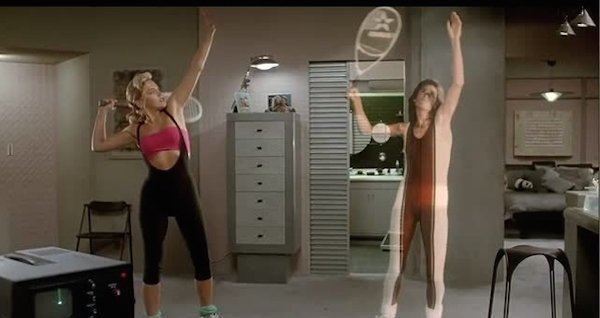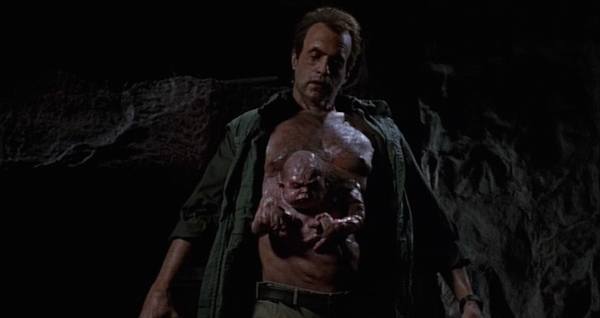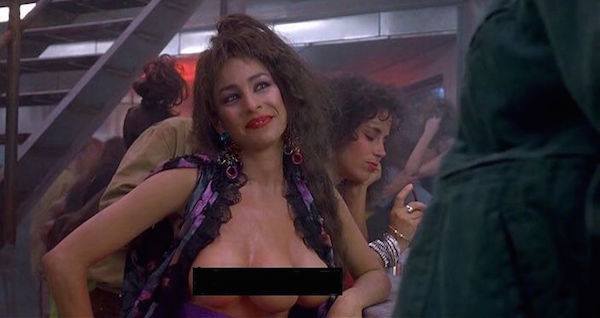 The Security Screen
It's hard to think about Total Recall without remembering the classic scene where Schwarzenegger's character Douglas Quaid flees the bag guys, passing through a full body X-Ray security screen. But perhaps most incredible is the way this scene correctly predicts that in the future, people will wear sweaters over button down shirts. It may only be 2016, but this is a look you can already see being sported today!   
Schwarzenegger's Disguise
At one point, Quaid must don a disguise, so he wears a high tech animatronic mask to appear as a woman. While we have not yet achieved such technology, the movie does accurately foretell the phenomenon of the "on fleek" eyebrow. Look at those things — it's like they're drawn on!
Sharon Stone's Virtual Exercise
Many have commented on Sharon Stone's character's home exercise routine, which seems to have correctly predicted the Wii Fit phenomenon. While Verhoeven might deserve some extra credit there, watchful observers will be even more impressed by a total of seven full drawers in the background — a feat of furniture construction commonplace today, but unheard of just a quarter of a century ago, in BI (that's "Before Ikea").
Kuato's Emergence
Most of Total Recall follows Quaid's attempts to contact Kuato, the leader of the mutant resistance, but much to the audience's surprise, Kuato himself turns out to be a parasitic mutant living within the body of another man. Even more surprising: Kuato's host sports what appears to be an authentic timepiece. Yep, visionary Verhoeven correctly foresaw a future in which people wear wristwatches. On their wrists!
The Three-Breasted Prostitute
Although not central to the plot, one of the most memorable scenes in Total Recall is the brief appearance of a three-breasted prostitute. So startling is the sight of a woman with three breasts that many viewers might have missed the incline of rectangular footboards ascending in the background — an invention that today, we call "stairs," but Verhoeven somehow dreamed up in his fantastic mind all the way back in 1990. Minds = Blown!