We've all been there: Big Brother has NSA'd your search history and figured out exactly what clothing to recommend based on the stuff you like to buy. You see an impossibly cheap dress that is just your style, and you're right! It is IMPOSSIBLY cheap.
The outfit of your dreams shows up looking like the last Halloween costume left at a Party City on October 31st. Whether it's the wrong color, small enough to fit a newborn, or just plain horrendous, here are forty-three knockoff nightmares destined to haunt your dreams: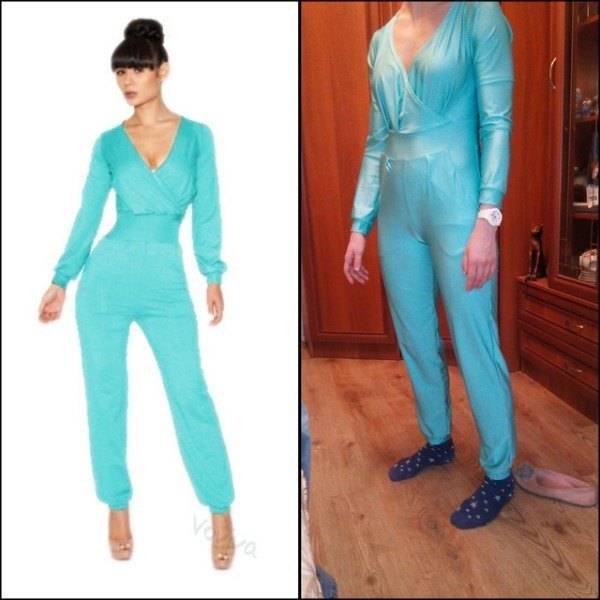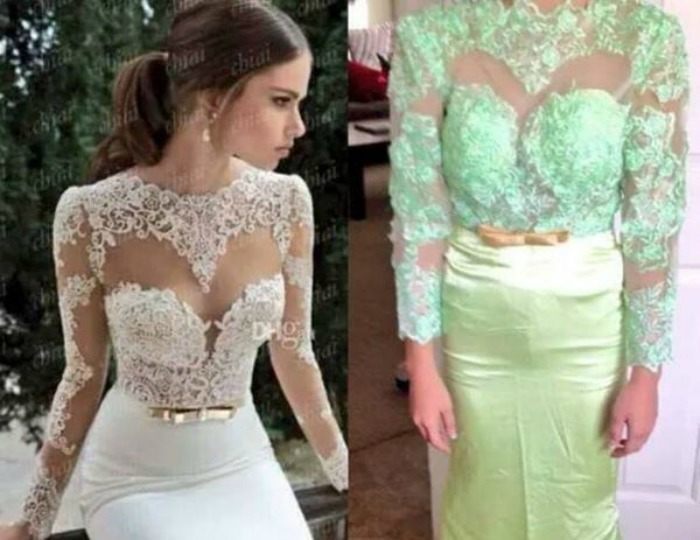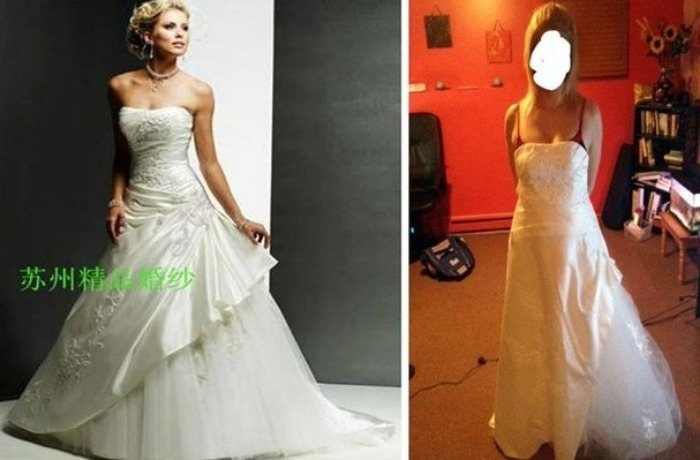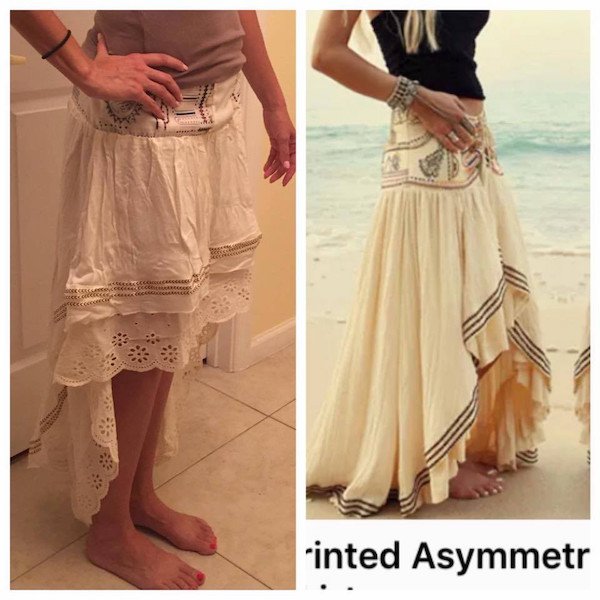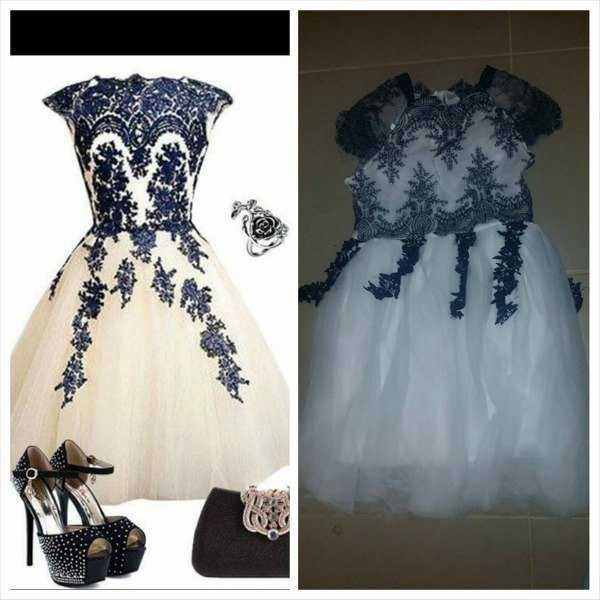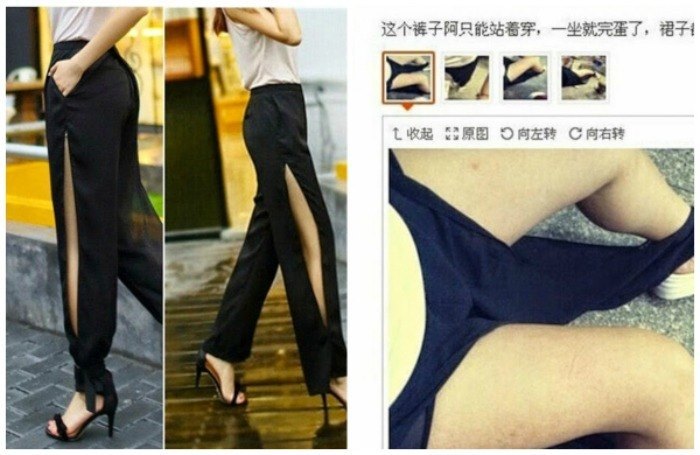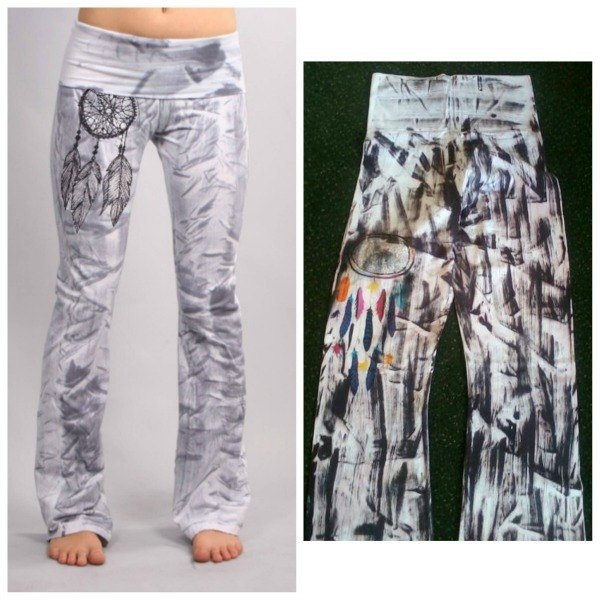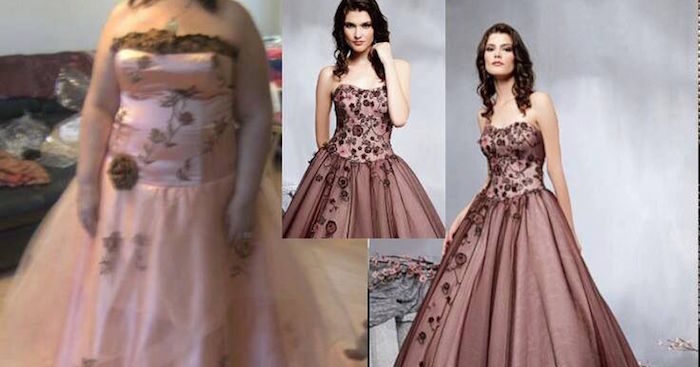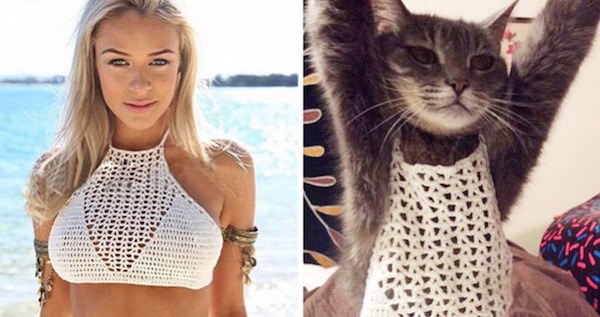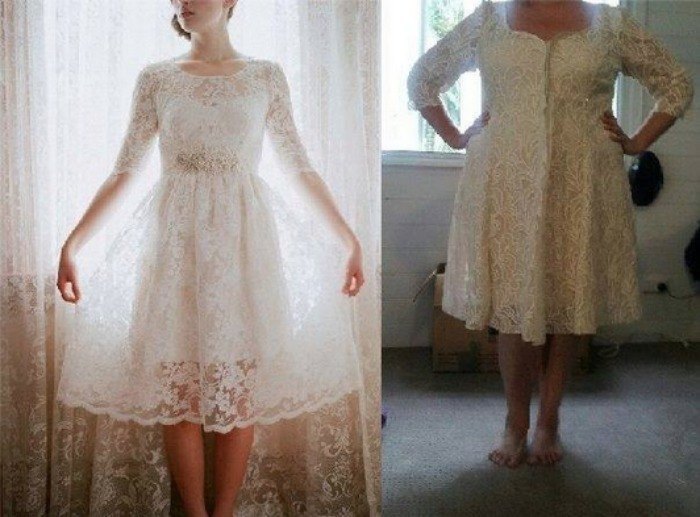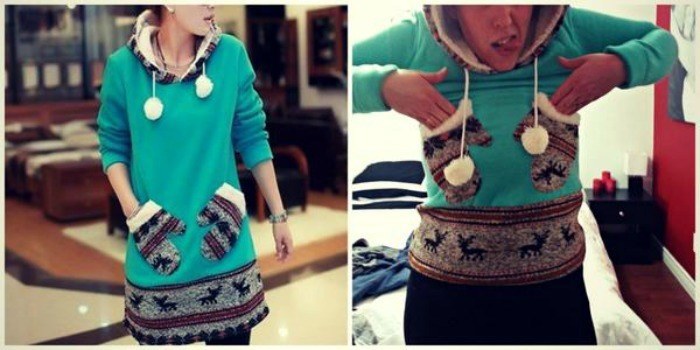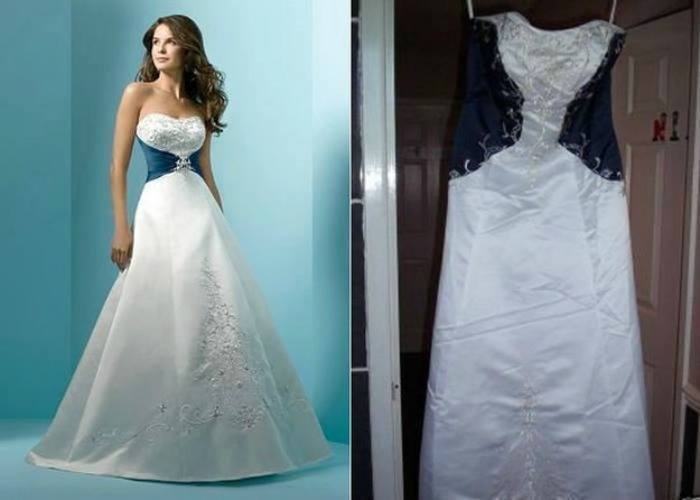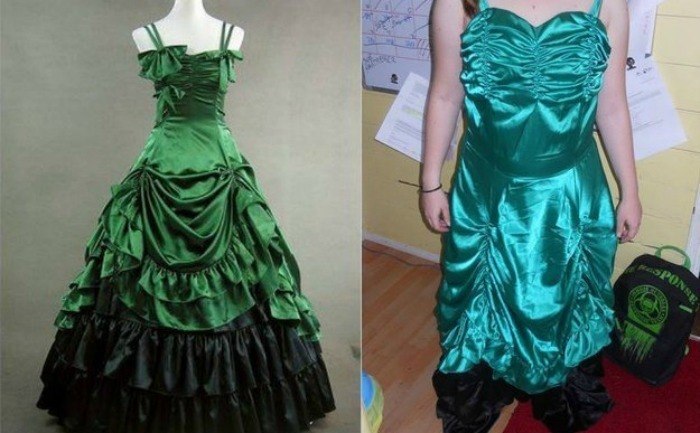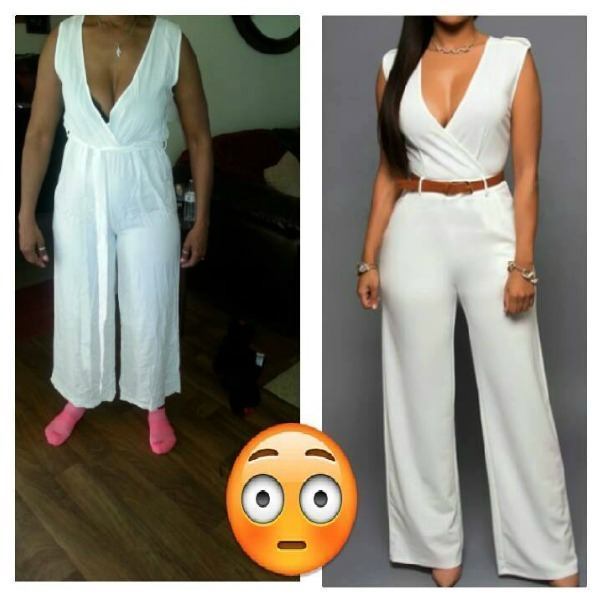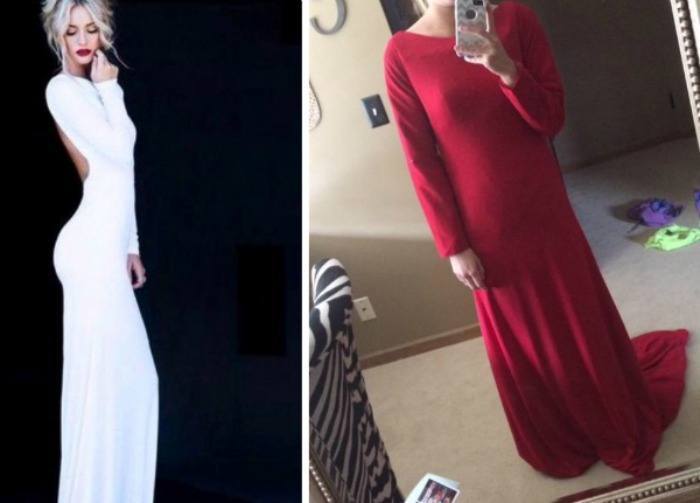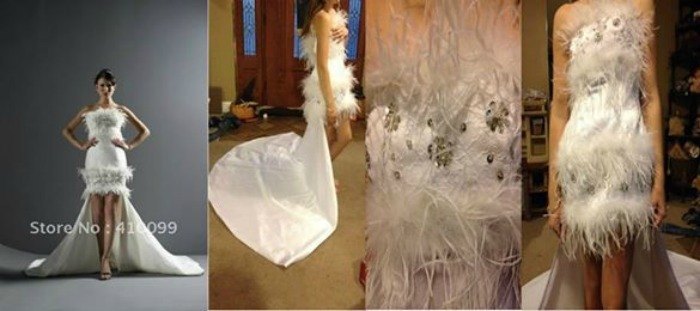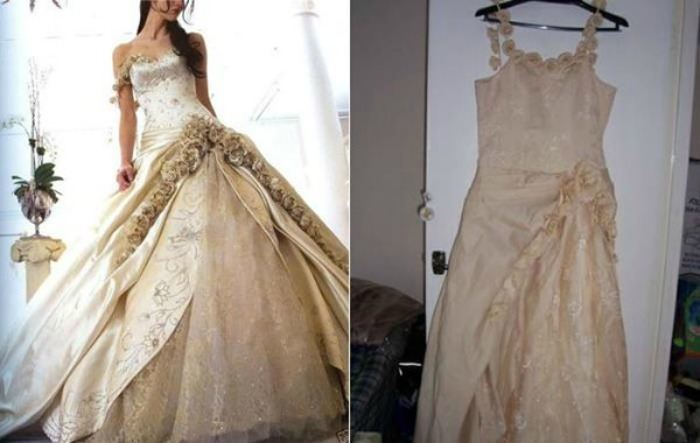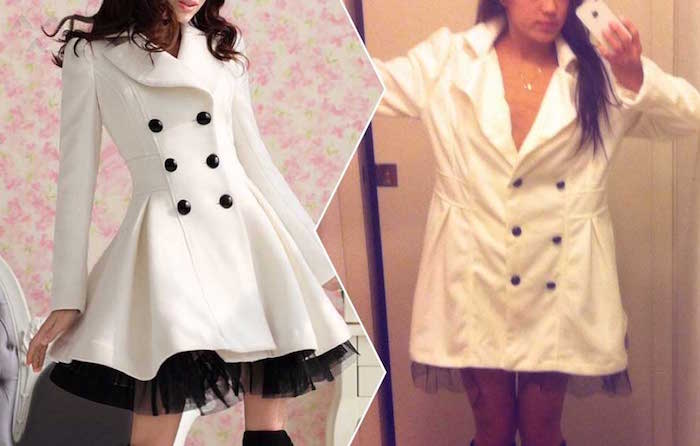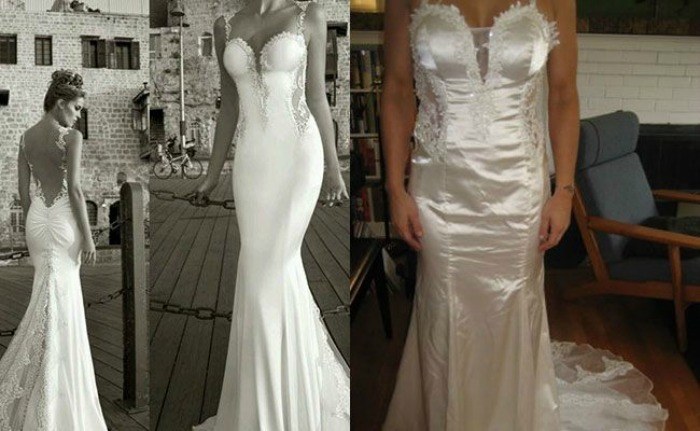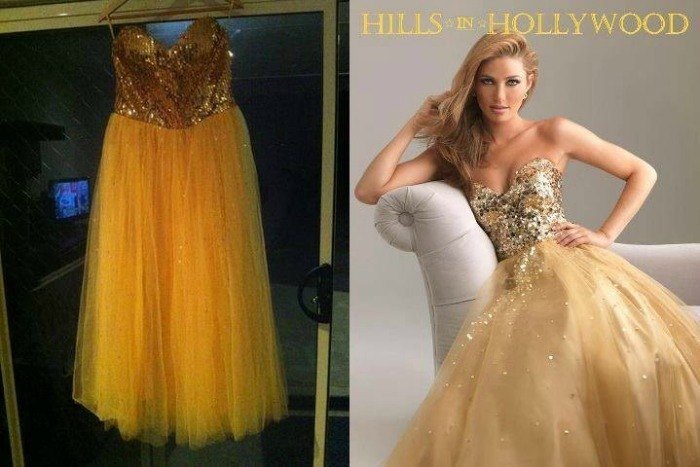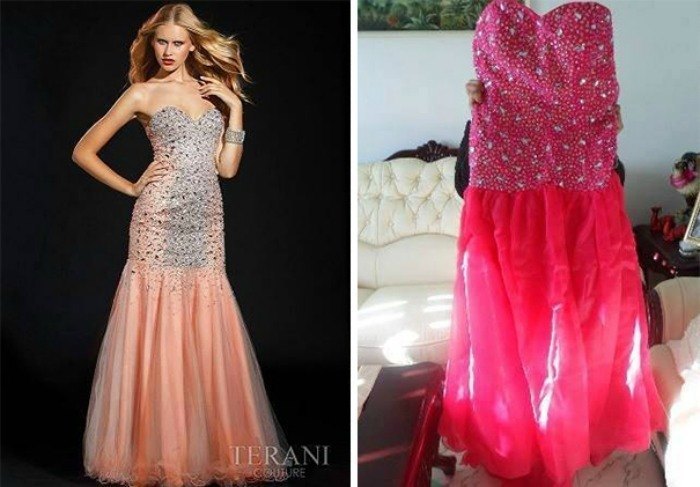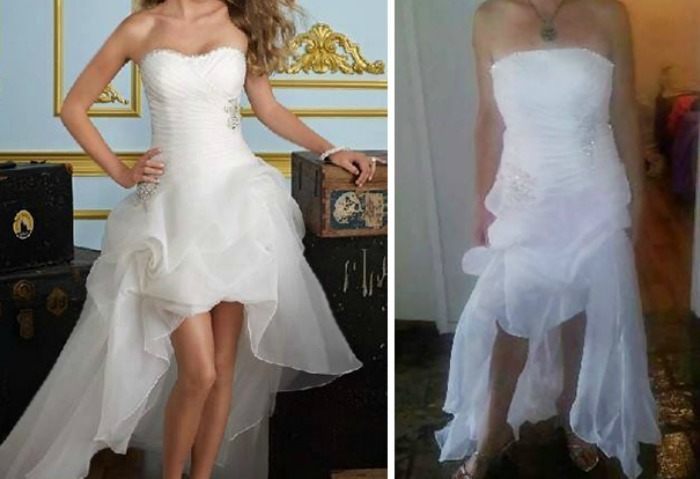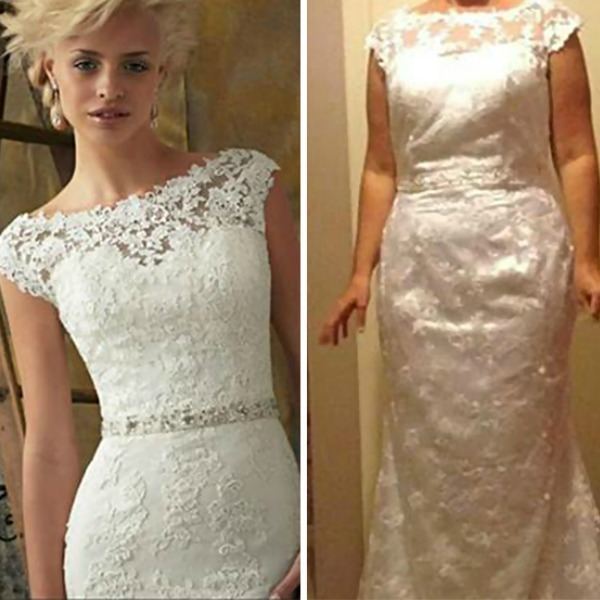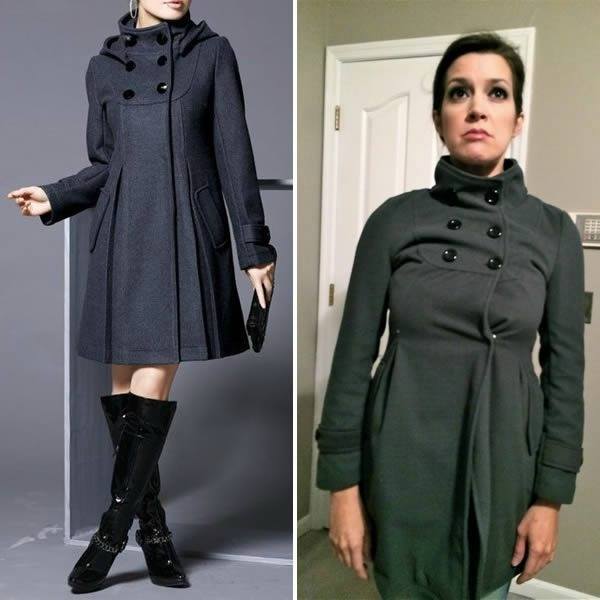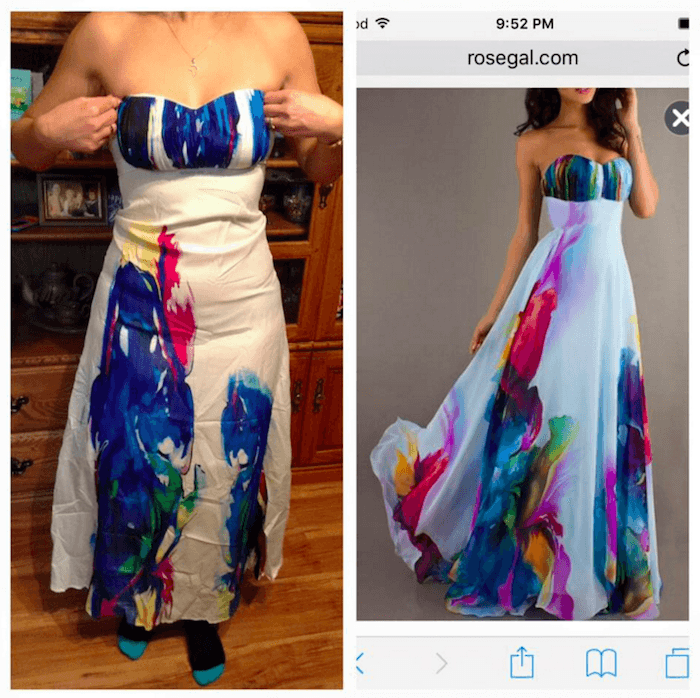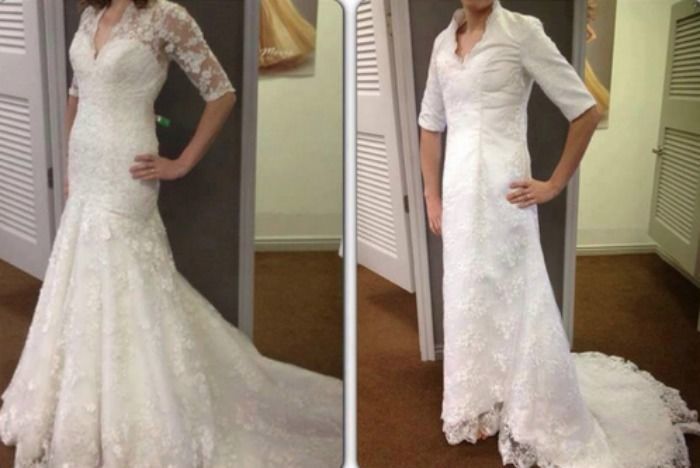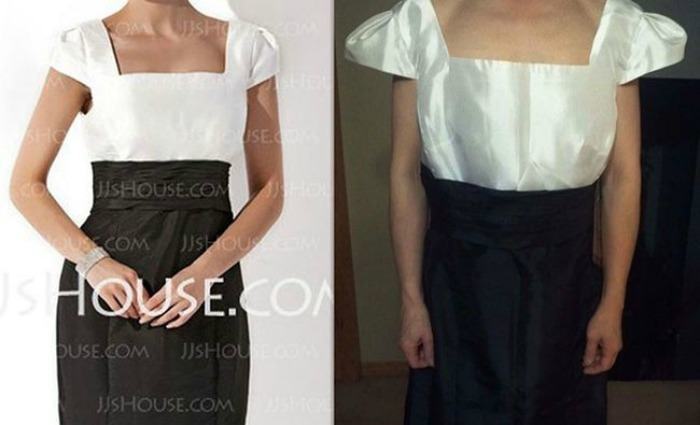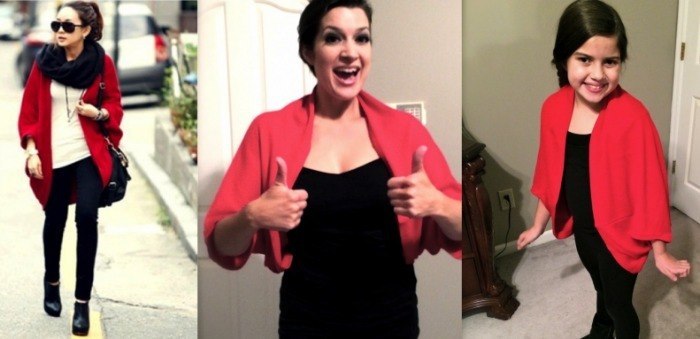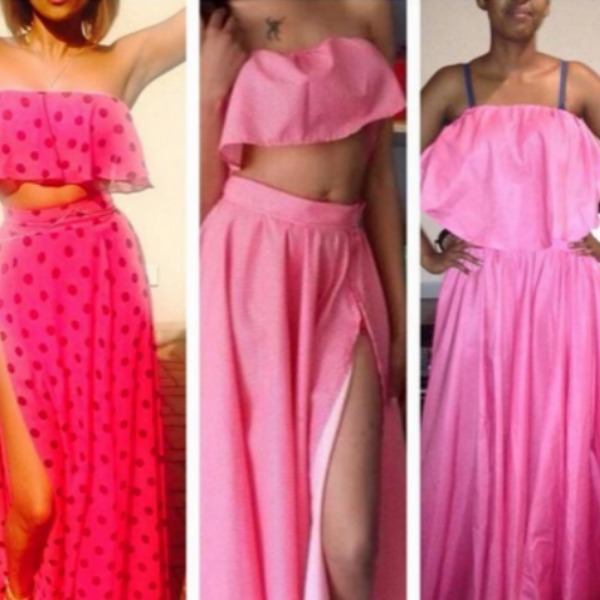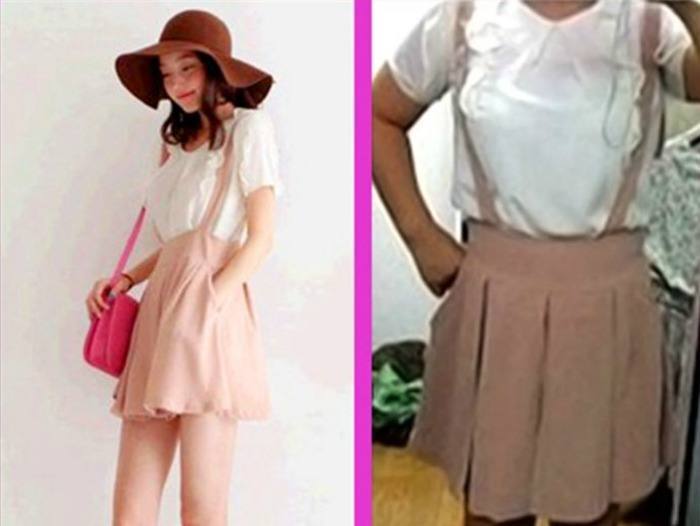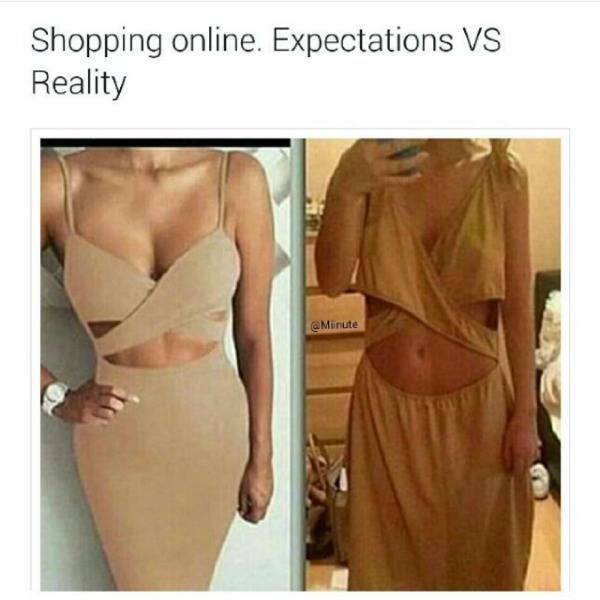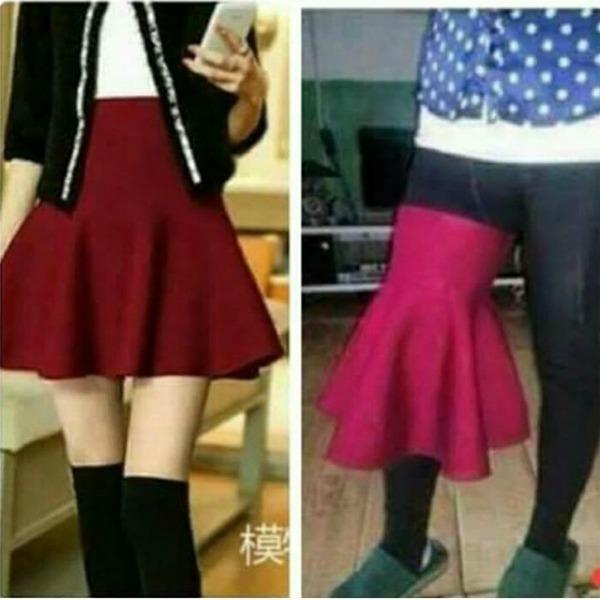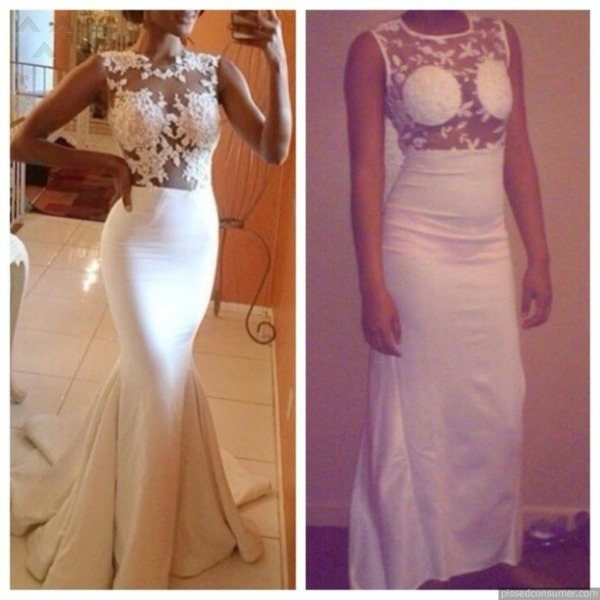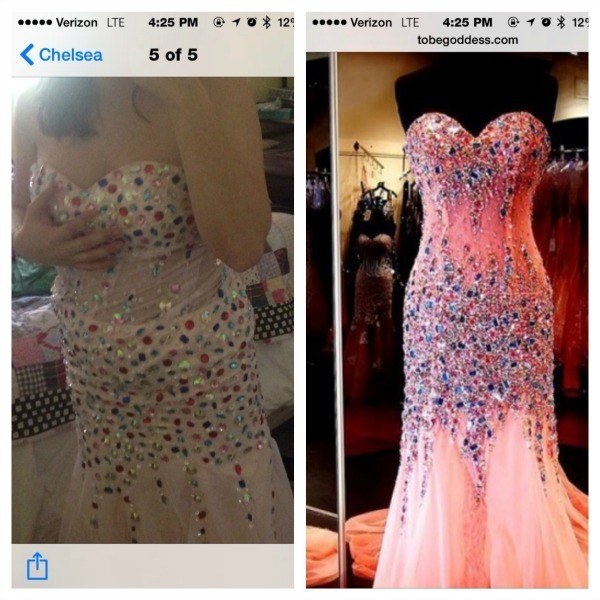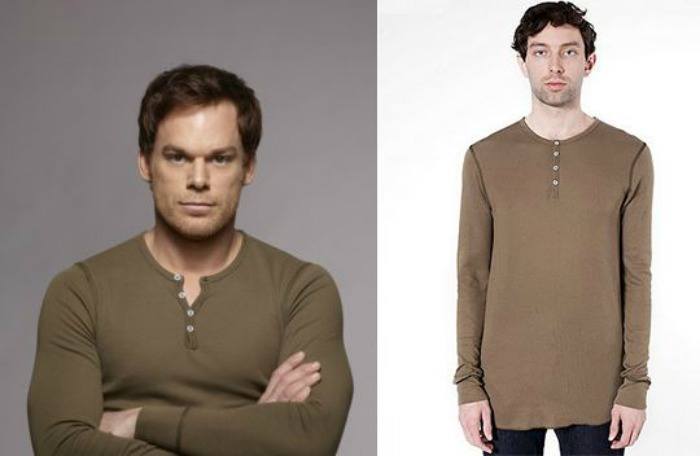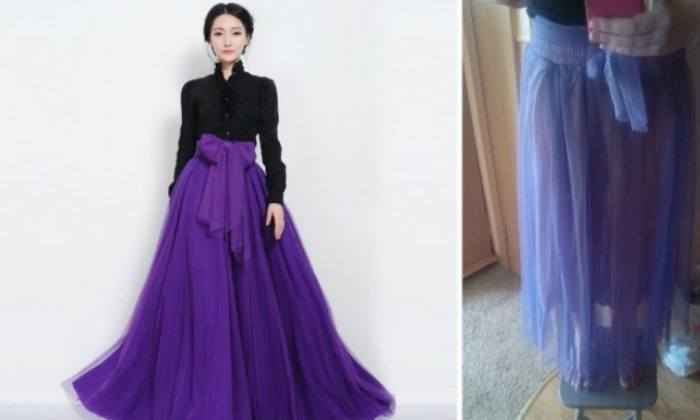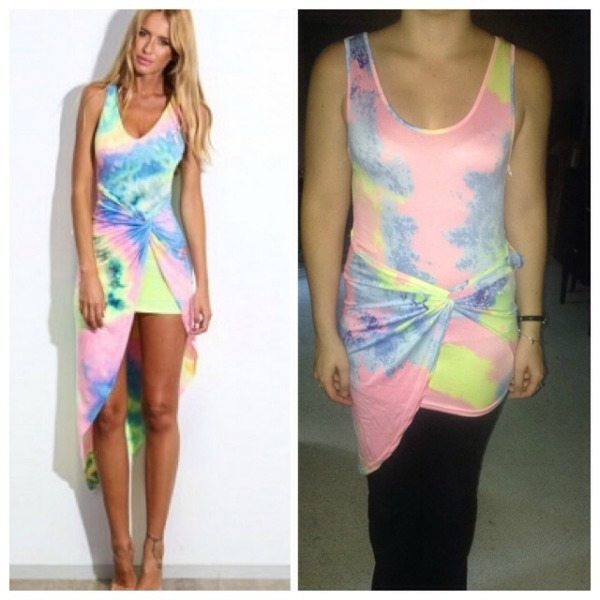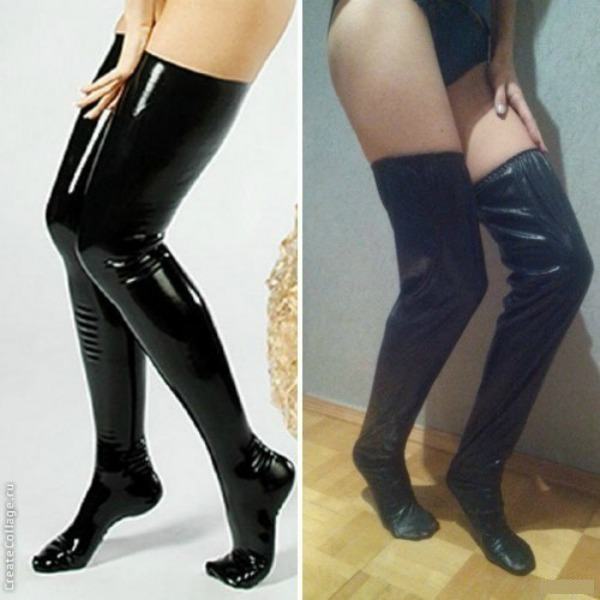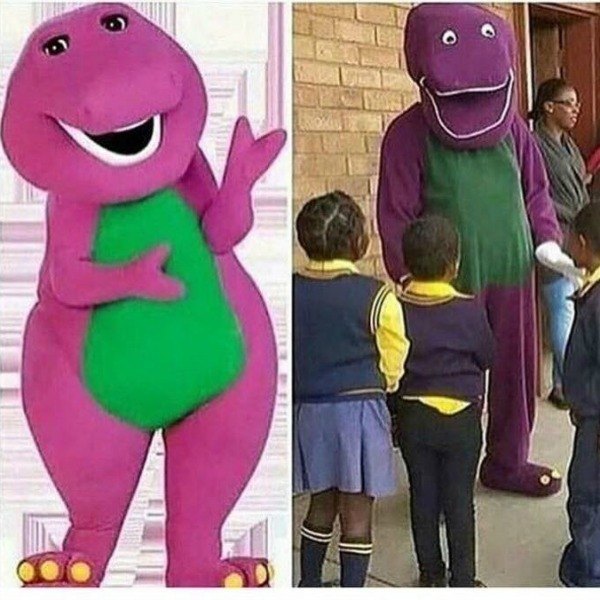 Horrible romper. Excellent Frozone Super Suit.
It's every woman's dream to get married in ill-fitting lime green dress.
Just what every bride wants: exposed nipples!
Well, it is asymmetrical!
This looks like something I tried to make in Fiber Arts class.
These are not so much pants as they are the complete and utter absence of pants.
When you gotta clean your paint brush in art class but all the other fourth grade betches are hogging the sink.
No words can describe this monstrosity.
For the flirty feline in your life.
It's honestly amazing the colors are in the right spots.
You can get married AND carry potatoes in it!
When you want to warm your fingers and your breasts at the same time.
The jeans I tried to patch myself when I was 11 turned out better than this thing...and you could definitely still see 60% of my butt.
"It's time to tryyyyy defying fashion standards / I think I'll tryyyyy defying the basic human form"
When you want to forget you have a waist.
A+ for Sexy Slug halloween costume, D- for sexy actual real life dress.
When you need to get off the farm for a night, but don't want to forget your roots.
If you need to play both Cinderella AND the Ugly Stepsisters in a play, this is the dress for you.
Guess someones dressing up as Sexy Kronk for Halloween this year!
Warren Jeffs is 100% looking for this woman.
When you run out of tulle and decide to use Saran Wrap instead.
Serving up shapeless Big Bird realness.
It may not look great, but it will absoLUTELY help with indigestion.
She would have been better off rolling herself up in a bedsheet.
Went for Meg Ryan, got Meg Griffin.
Boobs once again ruining everything.
When you're dressing to match the five-year-old in your life.
Less "whimsical art" and more "melted crayons"
For the business casual bride.
When you want the world to forget you have boobs or a body in general.
What is this, a sweater for ants?!?
For the woman who wants to be fashionable by day and a human tent by night!
Less Madeline, more Trunchbull.
This outfit just screams "I desperately want to be an extra in The Mummy."
Actual camels are jealous of this camel toe.
Joke's on her, she only bought one half of this rockin' Pantaloon outfit.
Pro-Tip: The same look can be achieved by sticking two Maxi-Pads over your tatas!
"STOP RIGHT THERE! IT'S PERFECT! Don't even THINK about adding another bead."
Both look kind of serial-killer-y to us, but hey, you do you.
For that PERFECT "mid-ankle-calf" height that everyone loves.
Never order from Singapore.
Less BDSM, more baggy prophylactic socks.
If you want to terrorize children on a budget, this is the costume for you!
Thanks to Knockoff Nightmares for some of the photos used in this gallery.
Enjoy this gallery? Then check out Bulgarian prom photos and Pinterest fails!