So you're ready to crawl out of the dark apartment you've been cooped up in all winter. Congrats! The only problem: you're a grown-ass adult who doesn't have the luxury of attending recess or bonding with another human over the simple fact that you both like purple. Worry not!
There are plenty of fun, friend dates you can plan as an adult that are, well…actually now that we think about it, they're all gonna be awkward as shit. And we're sorry to be the bearers of bad news but honestly, it's only gonna get worse with each passing year, so you might as well get used to it. In light of our depressingly isolated lives, here's some mediocre stuff you can do in the meantime: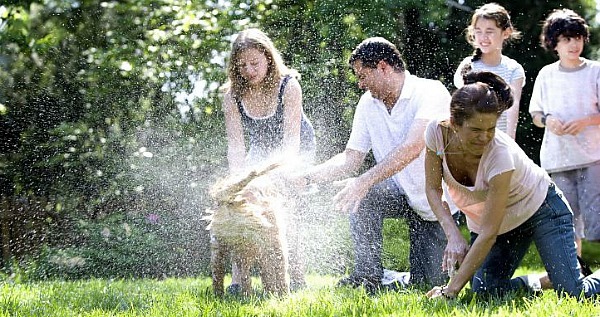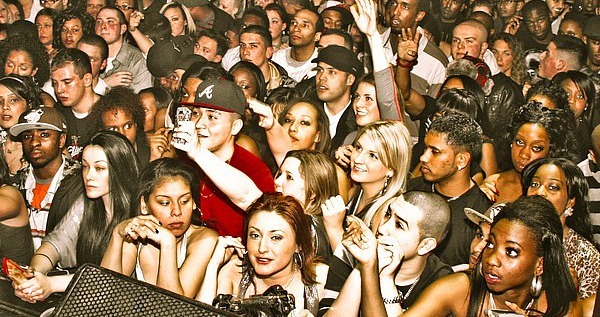 Practice Making An "I'm Interested In What You're Saying" Face.
Before meeting up with your new grown-up friend who, for whatever reason, also finds themselves desperate to meet a new human being, you're going to have to practice pretending to be interested in whatever the fuck they're talking about. As these topics will most likely be limited to boring jobs, stupid cats, or some fucking video they saw on the internet, you will not want to skip this step if you ever want to hang out with this lonely asshole ever again.
Visit An Art Gallery.
What better place to make sweeping generalizations about one's personality than the stark-white halls of an art gallery! Say too little and you're clearly boring as hell, say too much and you're a pretentious dick, so you'll want to do your best to stick to the "Big 4" moves here: "the squint," the "hand on chin," the "reading this free piece of paper the lady at the front desk handed me," and of course the old stand-by, "checking phone."
Take A Trip To The Dog Park!
What's the best way to kill an hour of socially awkward forced-bonding? Placing a non-communicative animal between the two of you! You won't have to say anything at all, and because dogs are constantly moving around all erratic-like, you'll have ample opportunity to just constantly chase it all over the grass in an effort to capture one non-blurry photo. Added bonus: there will most likely be some dad who's got his kids for the weekend doing the same thing anyway, so don't stress about being the most inept duo of the day. You got this!
Find Someone To Talk Shit About.
Everyone knows that the quickest way for two people to bond is to find a third party to just absolutely shit all over, so hit up those Facebooks for any mutual friend crossover and get to character assassination ASAP! If you don't happen to have any friends in common because maybe you met in a space of shared similar interests like some fucking freak, then just pick a celebrity, because what's not to hate about a rich, famous, hot person?
Take A Class!
Now doesn't this look like a fun and creative way to get to know someone! Cramped up in an airless room that smells like feet and just trying your best not to fall or fart or hurt yourself trying to impress your new bestie with the moves your rapidly deteriorating body is clearly no longer meant to entertain? Just do your best to stay in the moment and have fun with this one, while also, of course, struggling to avoid looking directly at them or their ass or the obvious dick-bulge in the front of their spandex pants. Friends!!
Head To A Concert.
Excited to meet your new friend but worried about those possible awkward pauses? No problem, just head someplace where you couldn't hold a conversation even if you really wanted to, like a concert with 500 other sweating, screaming people who also aren't willing to wait in line for the bathroom.
Make Plans To Get Coffee At A Place Where You Can Also Buy Alcohol.
Do you see this shit? Do you see these old-ass ladies whose ungrateful, never-visiting grandkids have forced them to continue forming social connections well into their golden years at the risk of slipping into isolated dementia? If you've reached this point, don't even pretend you're trying to meet somewhere in public, just have them come over and keep taking pulls from that flask you keep behind that plant by the TV until they either leave or you just fall asleep. Fuck this.
Just Cancel The Plans Like You Want To Anyway.
Honestly, having friends to do things with in real life is kind of overrated, so follow your bliss and just let that shit go back to the universe. If they come back to cancel the rescheduled plans neither of you intended to keep two weeks later, then you'll know it was meant to be.
Welcome to your future!
And this is a best case scenario situation you're looking at right here.