Mark Hamill, best known as Luke Skywalker from Star Wars, has spent most of his career discussing his infamous role and dealing with throngs of devotees. Luckily, he seems to have a sense of humor about things, as evidenced by the way he clearly enjoys himself when signing cards for fans: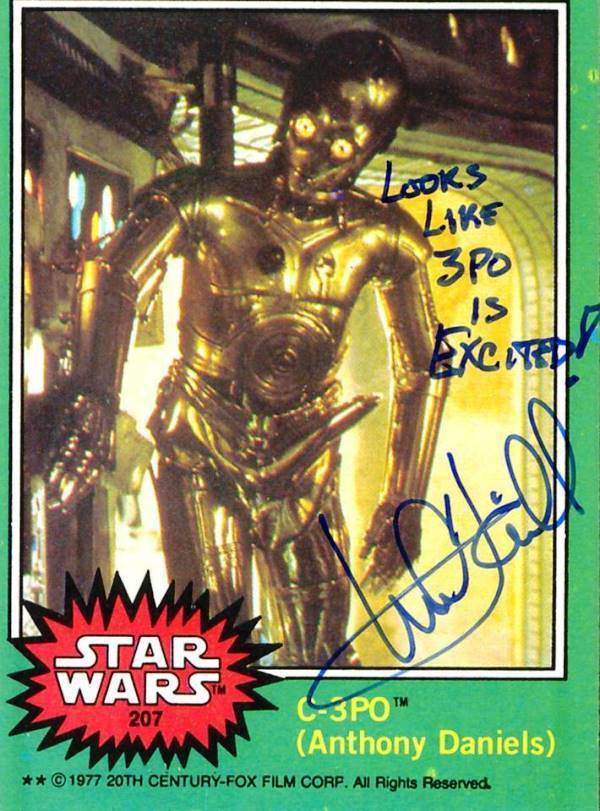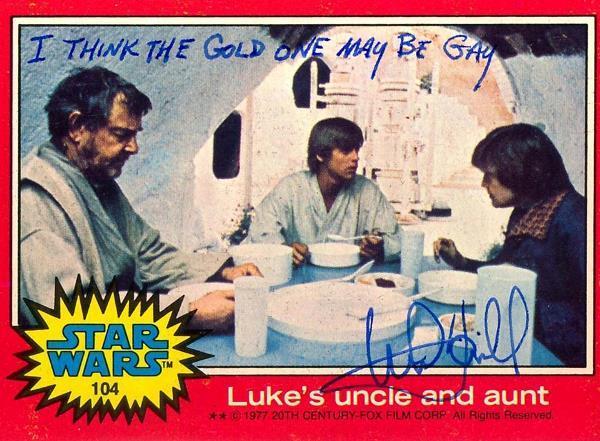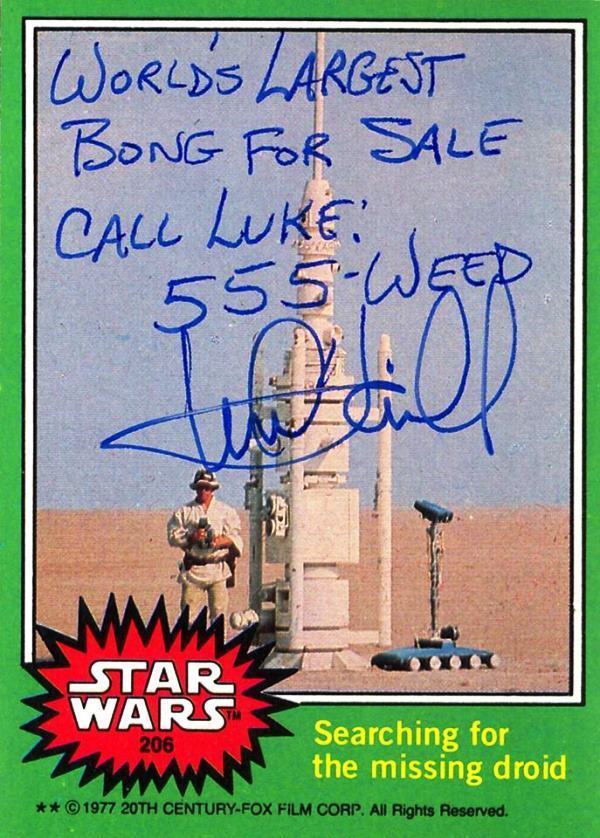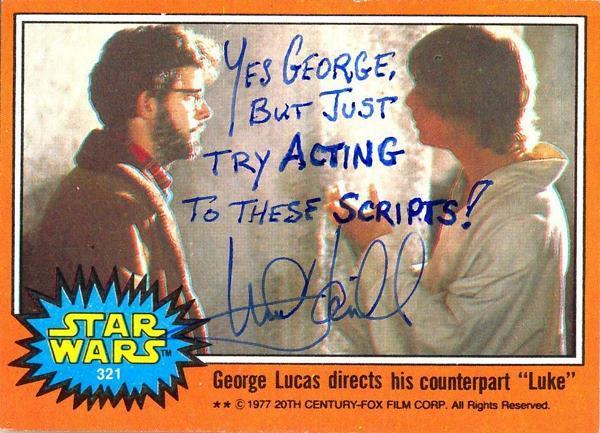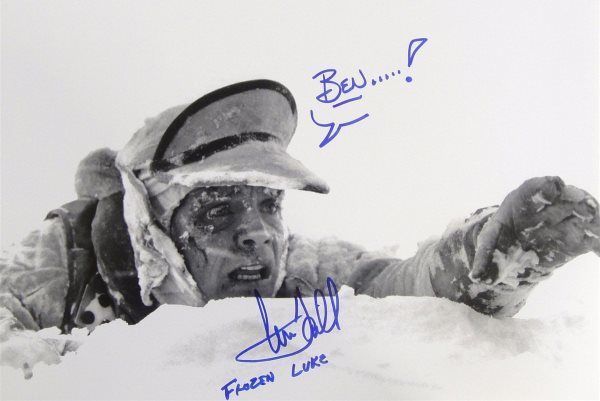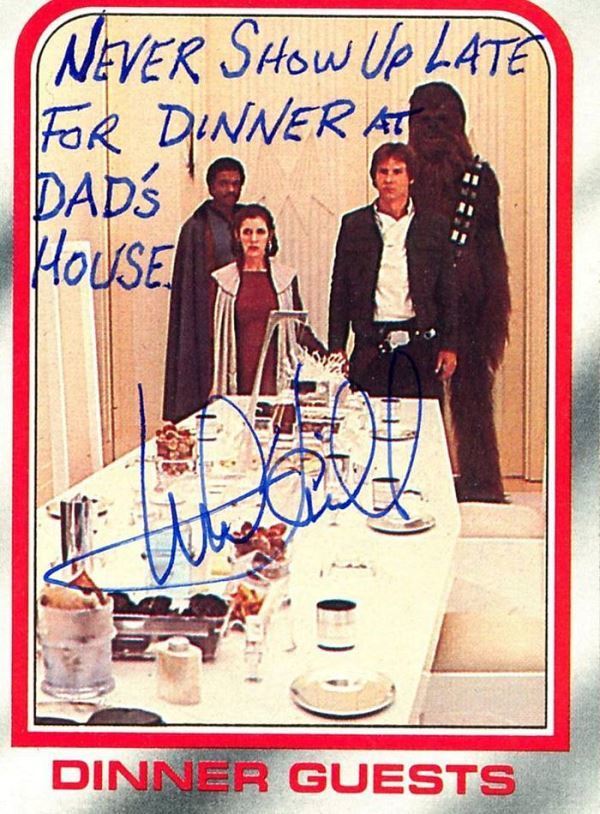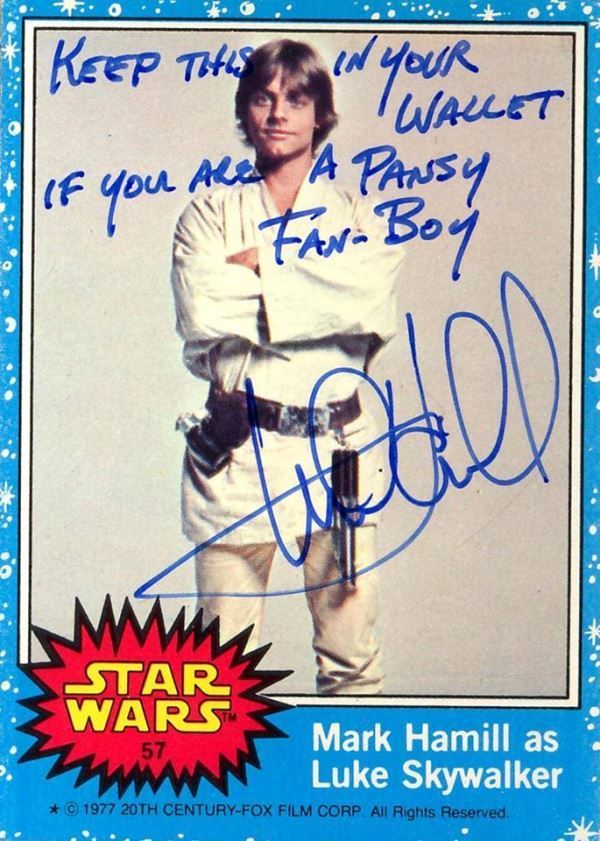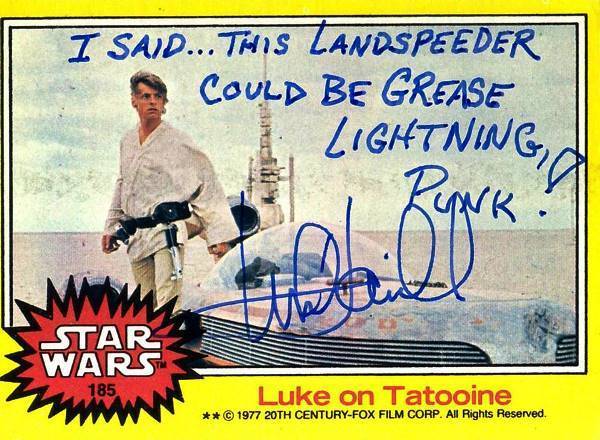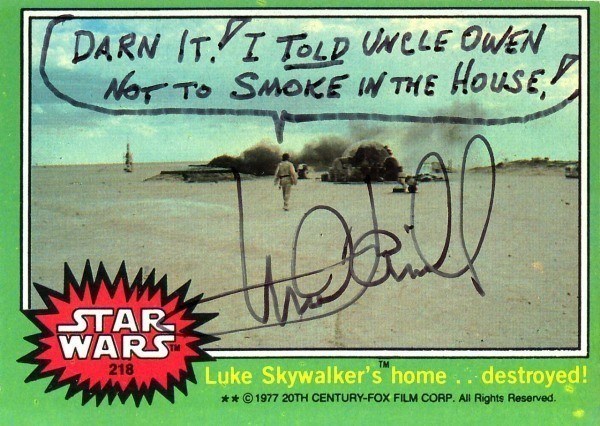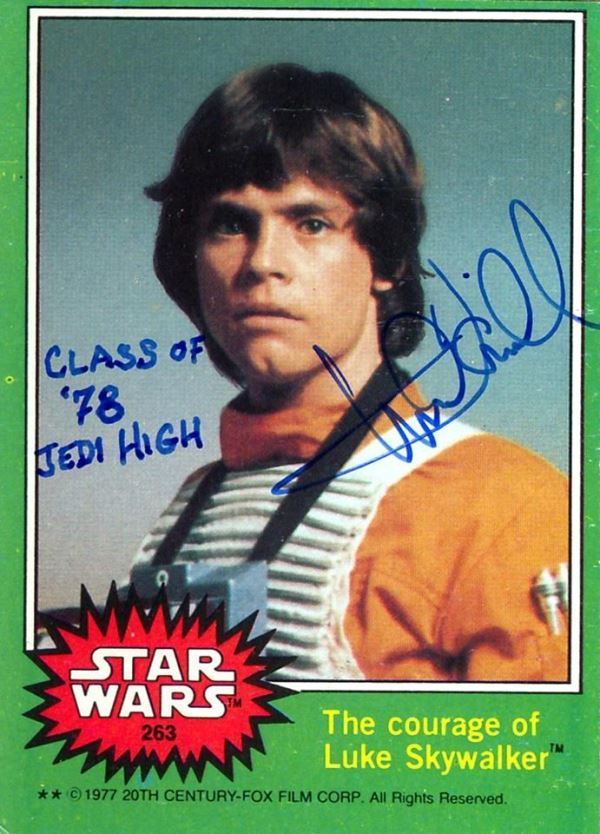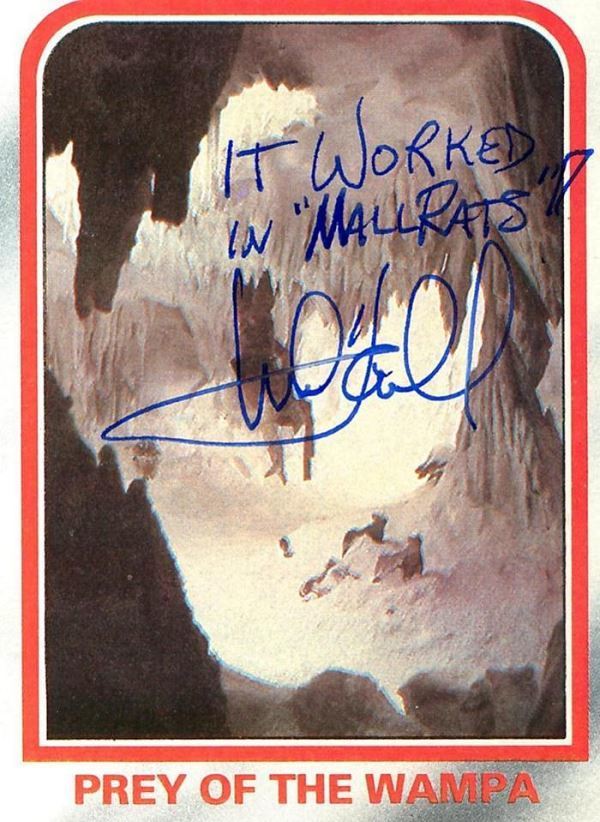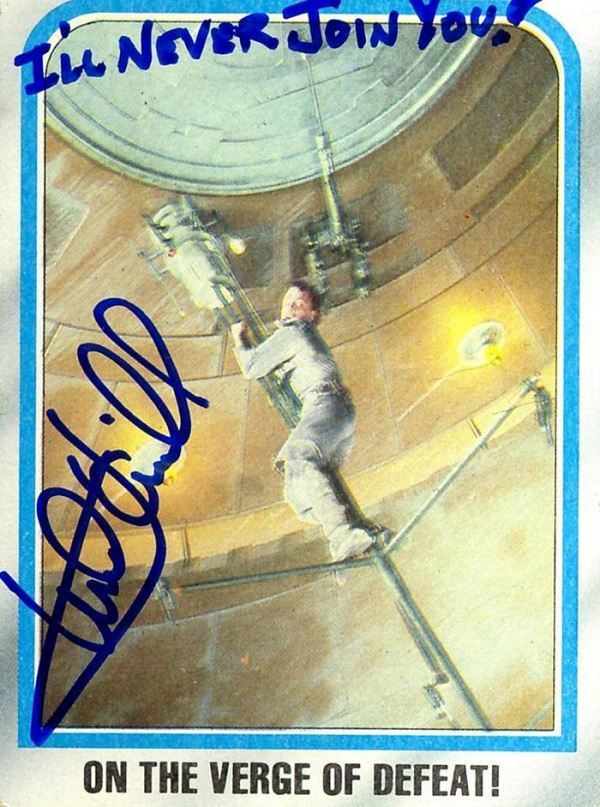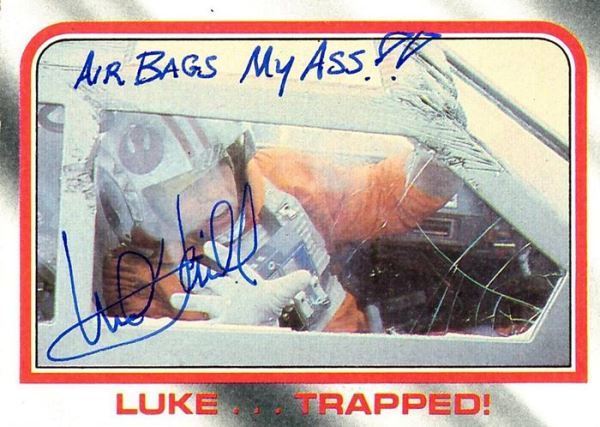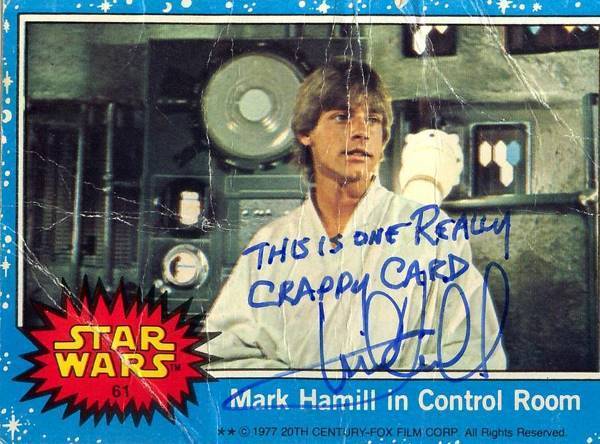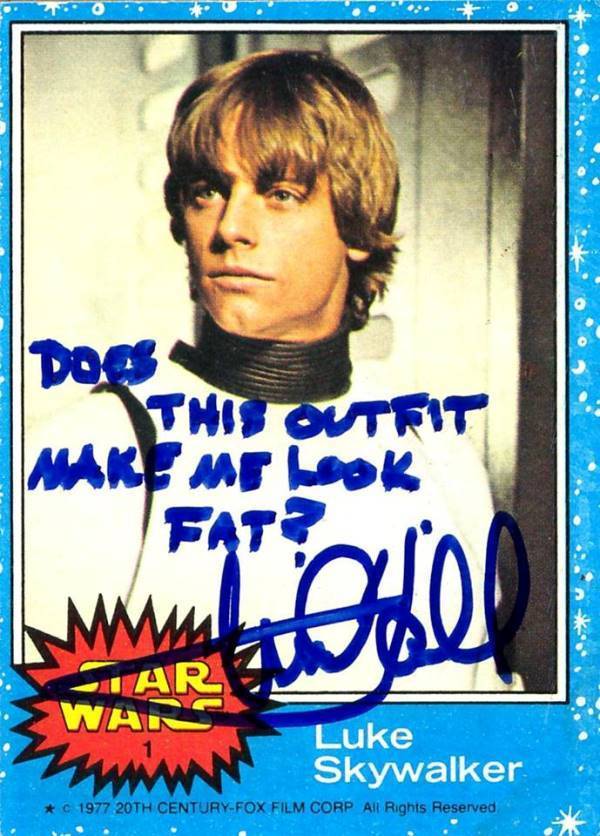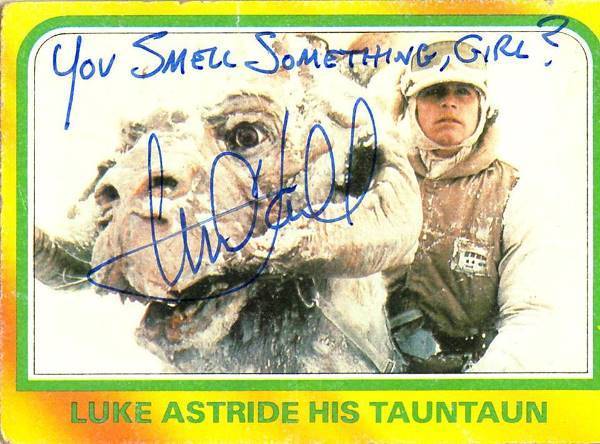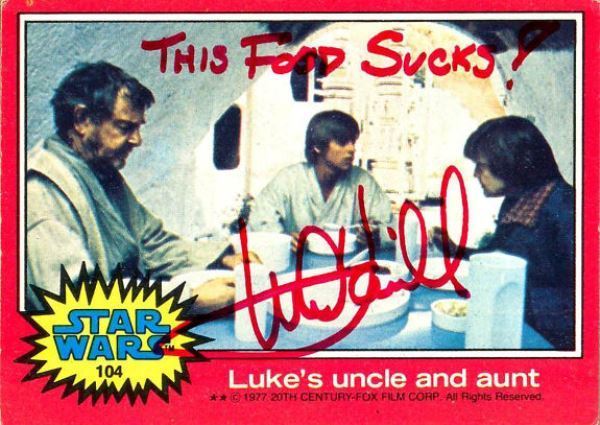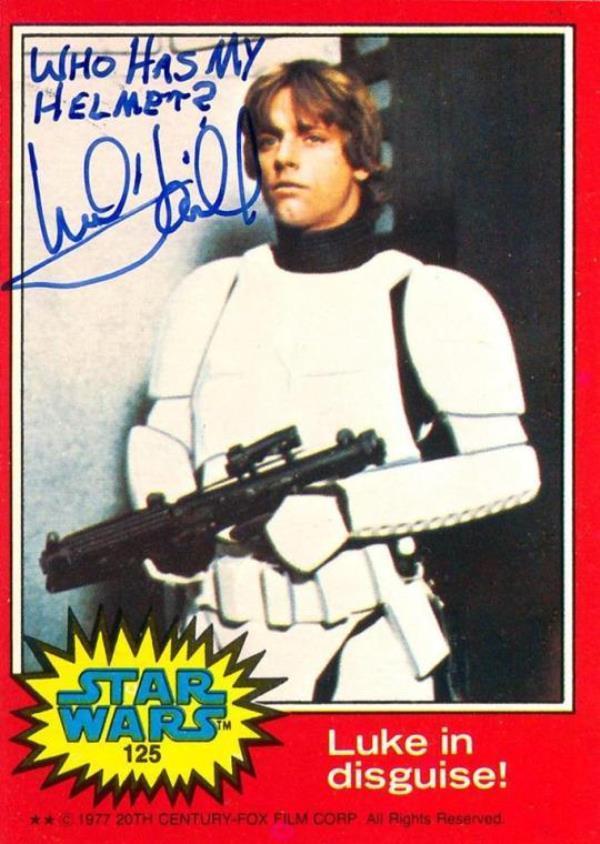 Thanks to Steve Grad for the images above.
Enjoy these funny signed Mark Hamill cards? Then check out our other posts on Star Wars propaganda posters and the hidden world of Star Wars stormtroopers!