Did you know that with each Starbucks brand coffee that you purchase, you are committing an act of non-violent revolution? Our drink artists, inspired by the teachings of Dr. Martin Luther King Jr, craft each beverage to be a statement on social justice and the importance of the human spirit. To celebrate MLK day, we present the top 10 Starbucks products that exemplify Dr. King's vision, sponsored by Starbucks.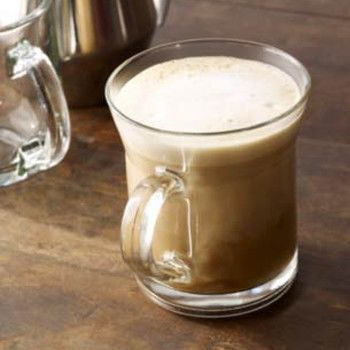 Flat white
Expertly steamed milk poured over ristretto shots of espresso and finished with a Starbucks signature dot. As is probably obvious, this drink invokes MLK's speech against the Vietnam War:

"Nor does the human spirit move without great difficulty against all the apathy of conformist thought within one's own bosom and in the surrounding world."
Caramel Brulée Frappuccino® Blended Coffee
Rich Caramel Brulée flavored sauce combined with milk, blended with ice, and topped with sweetened whipped cream and Caramel Brulée flavored topping. A sweet drink yes, but one that soberly recalls that "In the end, we will remember not the words of our enemies, but the silence of our friends."
Peppermint Mocha
Espresso, steamed milk, mocha sauce and peppermint flavored syrup. Topped with sweetened whipped cream and dark chocolate curls. The time is always right to do the right thing, and drink a peppermint mocha.
Green Tea Crème Frappuccino® Blended Crème
A refreshing blend of sweetened matcha green tea, milk and ice. Topped with sweetened whipped cream. Respectfully asserting that a man who won't die for something is not fit to live.
Caffè Misto
Freshly brewed coffee with steamed milk. This drinks is inspired by those who inspired Dr. King, like Langston Hughes, that black bard of Harlem who wrote: "O, yes, I say it plain, America never was America to me, And yet I swear this oath -- America will be!"
Evolution Fresh™ Super Green
A delicious and satisfying fruit smoothie blending orange, mango, pineapple, and raspberries, with wheat and barley grass, spirulina, and chlorella. After one sip you'll know what King meant by "Faith is taking the first step even when you can't see the whole staircase."
Iced White Chocolate Mocha
Espresso, milk and white chocolate flavored sauce poured over ice. Topped with sweetened whipped cream. Imbibe with meditation upon MLK's time spent in jail for righteous social disobedience.
Chestnut Praline Latte
Espresso, steamed milk, and flavors of caramelized chestnuts and spices. Topped with whipped cream and spiced praline crumbs. Because "only in the darkness can you see the stars."
Caramel Macchiato
Freshly steamed milk with vanilla-flavored syrup, marked with espresso and finished with caramel sauce. Inspired by Dr. King's "I Have A Dream" speech.
Valencia Orange Starbucks Refreshers™ Beverage
Three varietals of orange combined with floral and fruity notes from orange peel, cardamom, jasmine and apricot lightly caffeinated with Green Coffee Extract, served over ice. An expertly designed blend intended to remind us that "Lightning makes no sound until it strikes."
Inspired by the spiritually aromatic words of Dr. MLK JR? Then you should head over to ponder the Pains Of Love As Portrayed By Pizza.