As long as there have been walls, people have been writing on them. Even as far back as the caveman days, some jerk was vandalizing someone else's cave with crude drawings.These days, graffiti has become an art form, but some people missed the memo. Here's some of the most terribly bad graffiti imaginable, that proves you don't need any artistic skill to become a legend: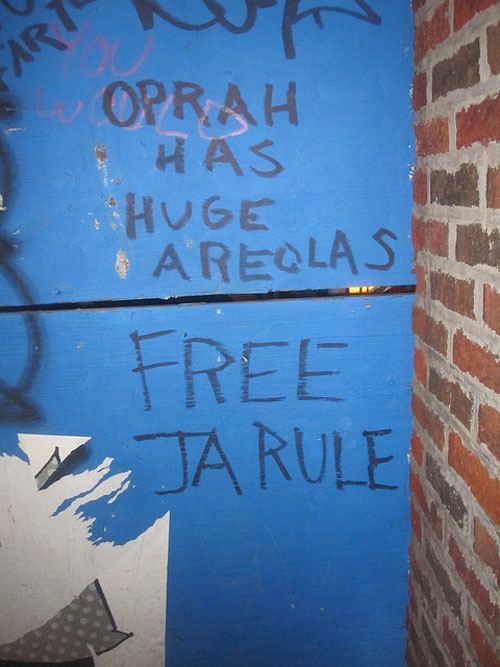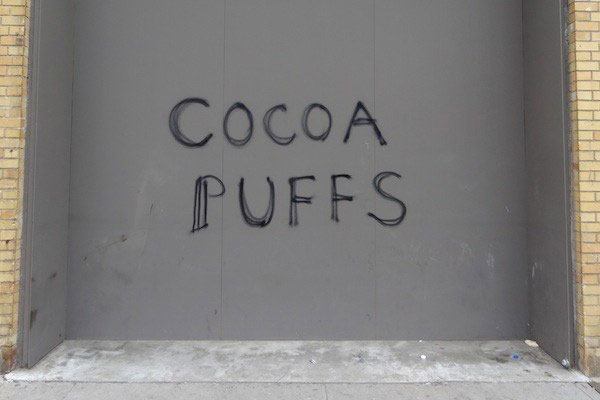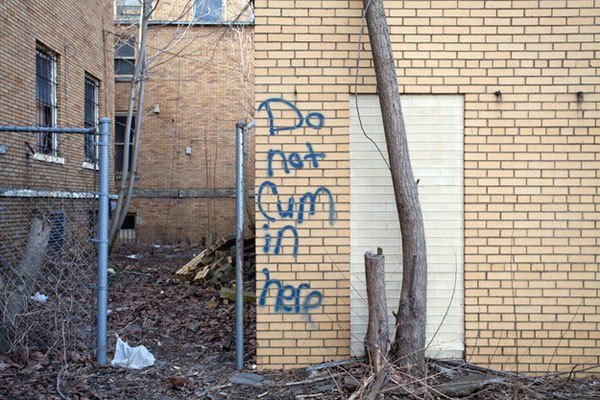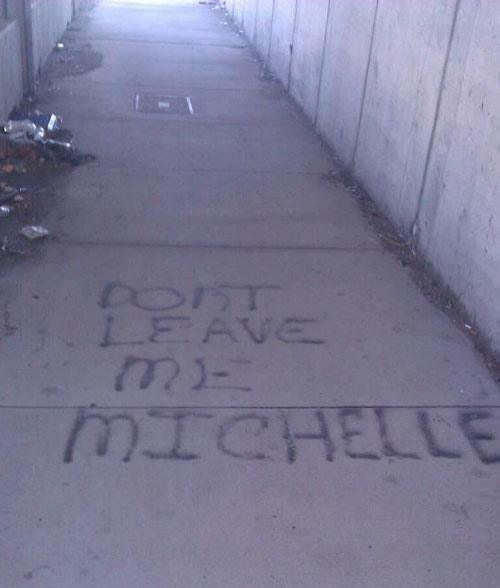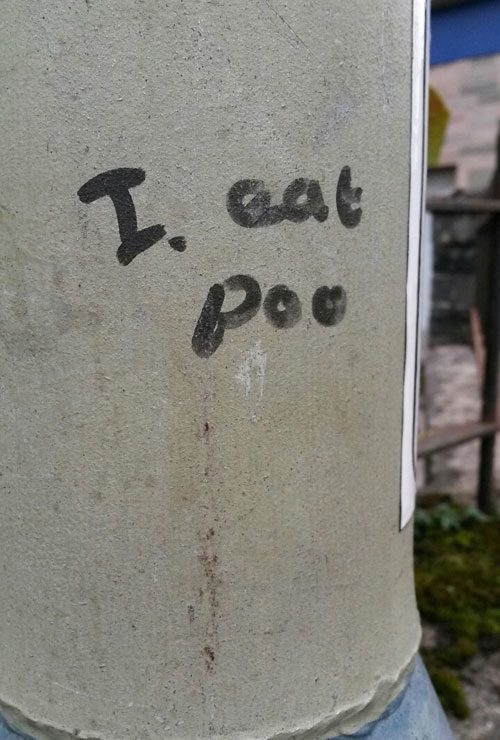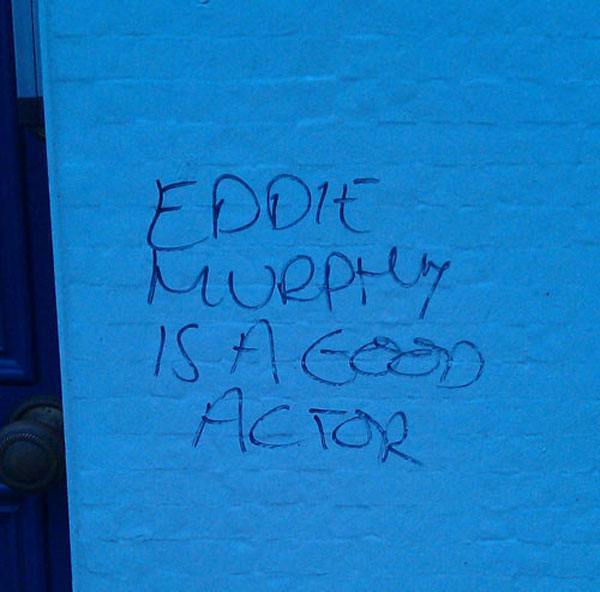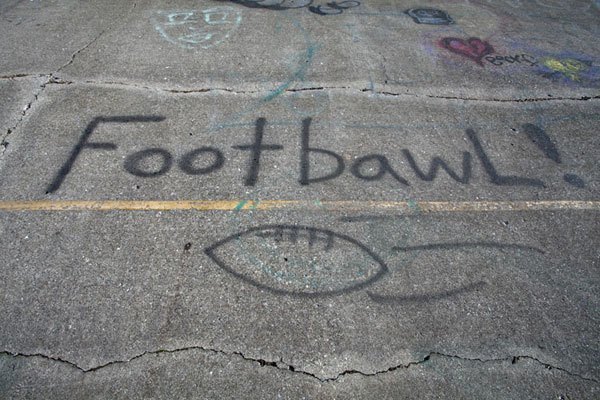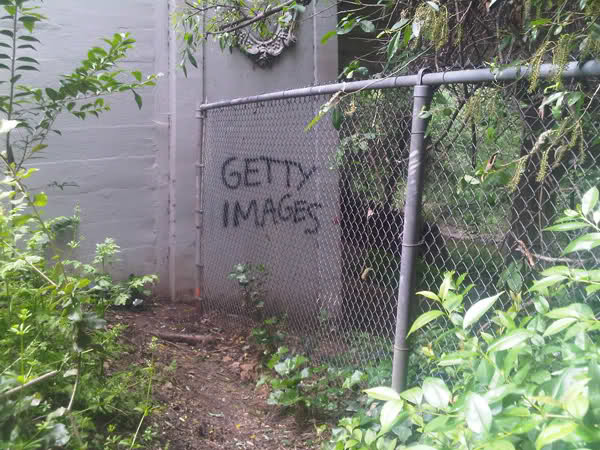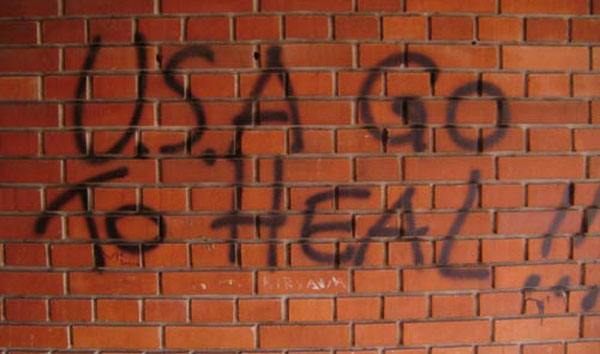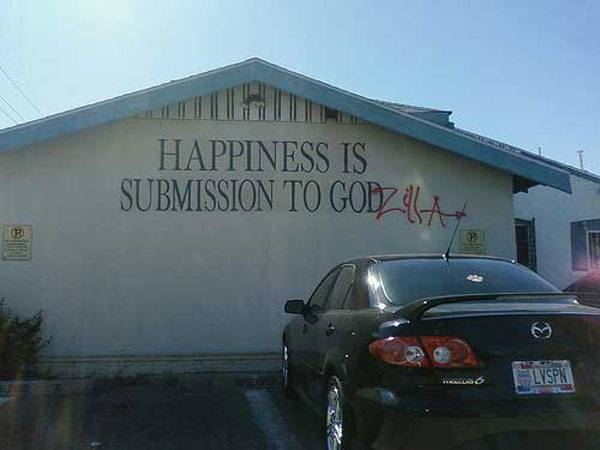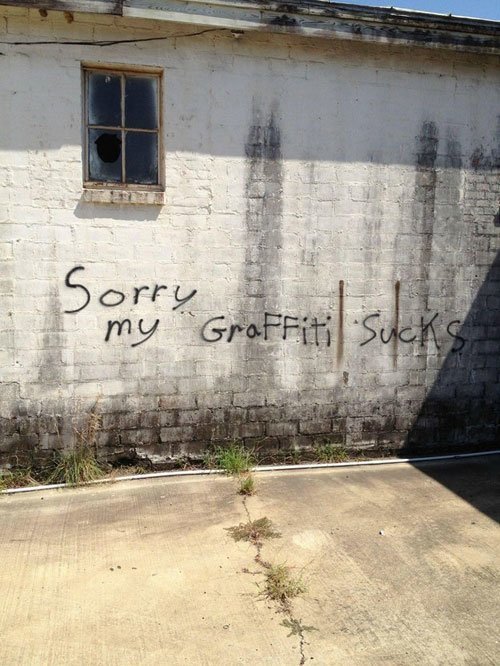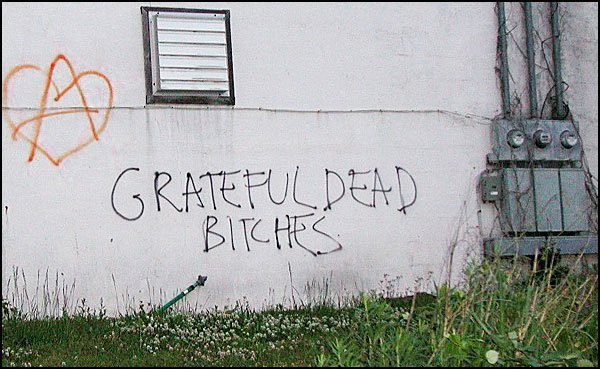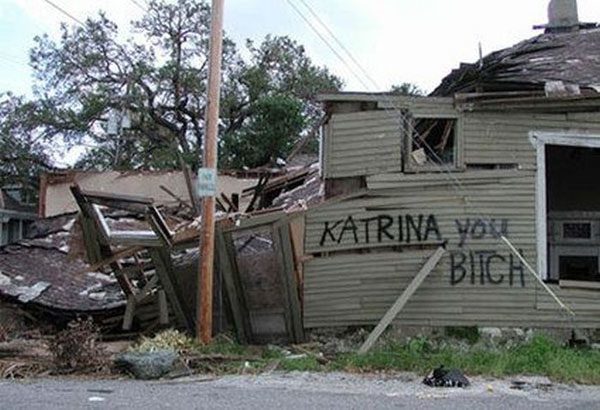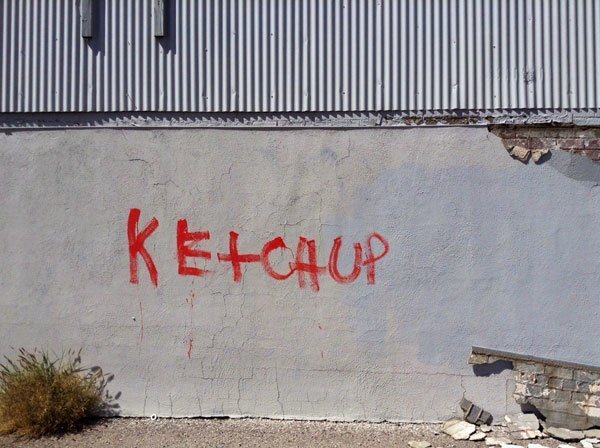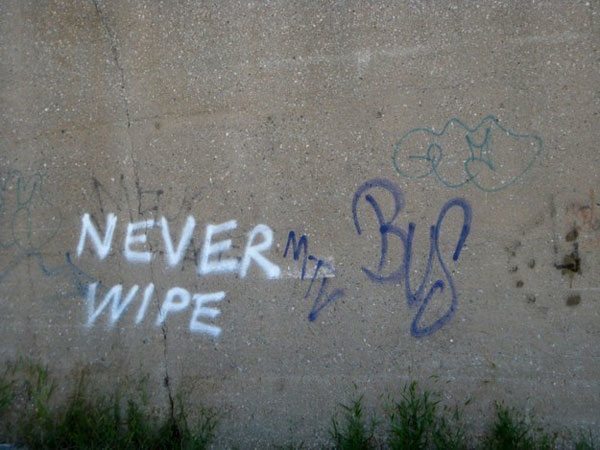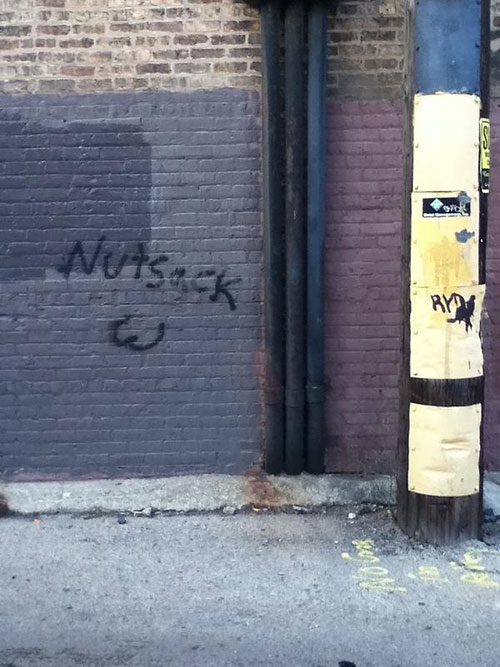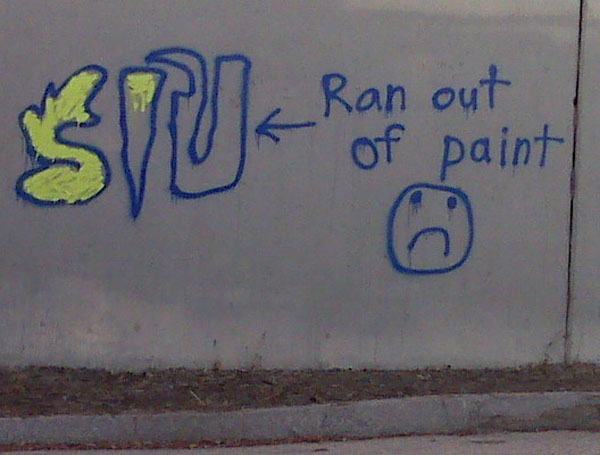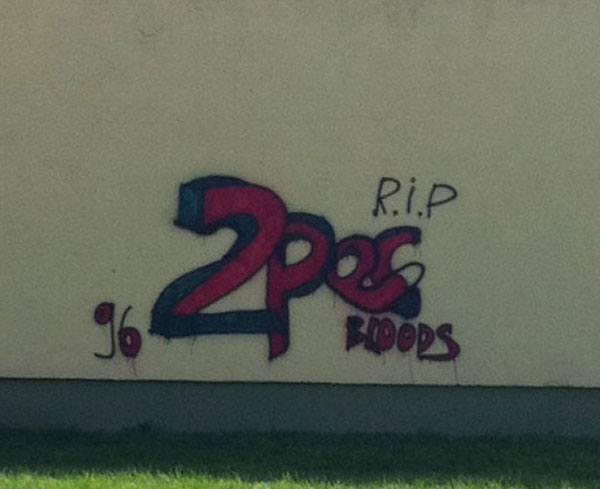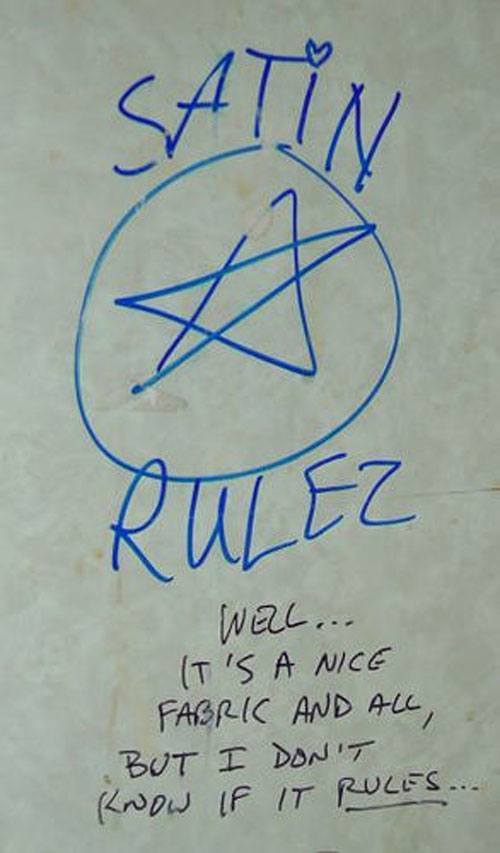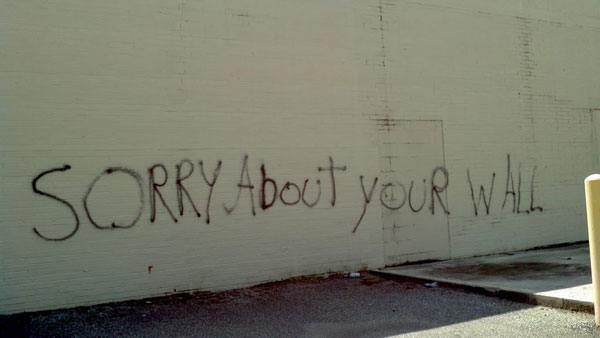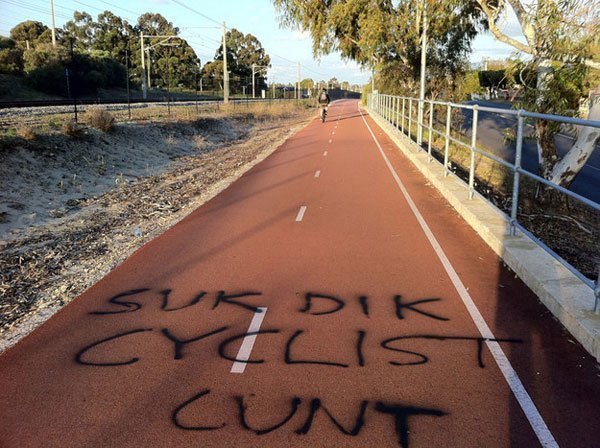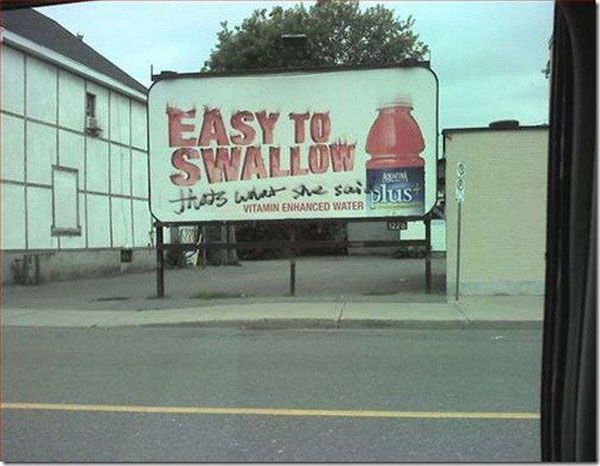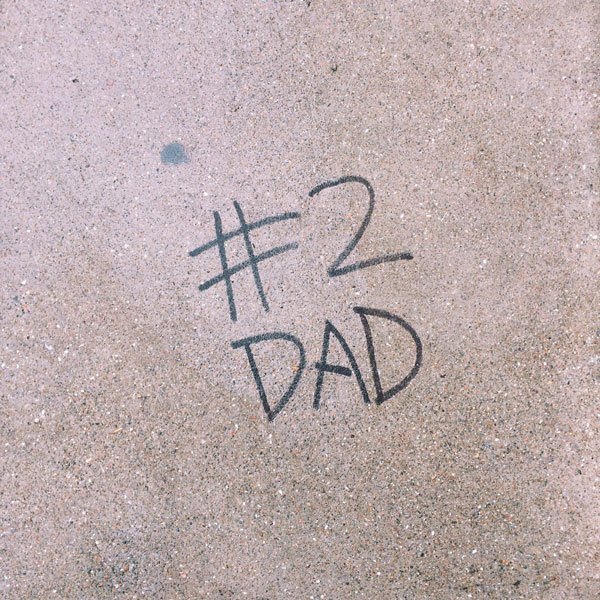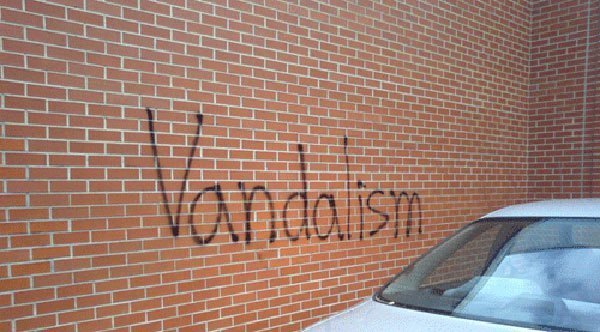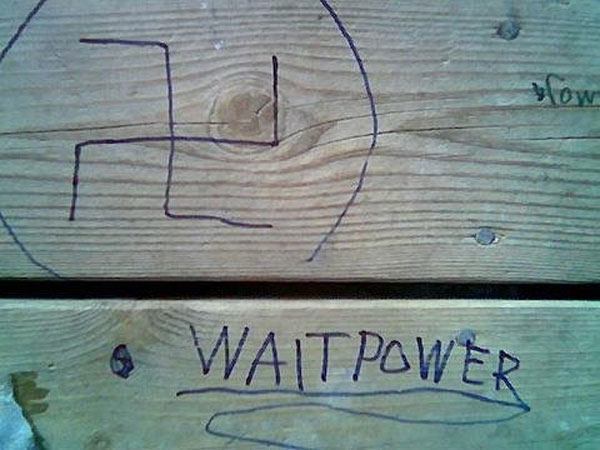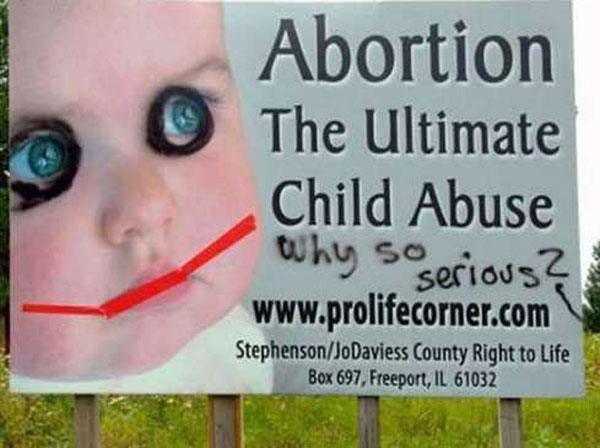 When you can't decide which message is more important for the world to see, just write them both.
Where is the 'Spend $25 on White Castle and regret it in the morning' option?
Clearly this person has never heard of Craigslist.
That's a bold claim to make with no photographic evidence.
But sometimes it's hard to control where it goes!
A text message might have worked better.
At least it's not written in delicious poo.
It's bad enough you're vandalizing property, there's no need to spread these lies.
Not to be confused with Sawccer.
This graffiti is so stock.
It's going to take more than poorly spelled graffiti to fix America's problems, but we appreciate the sentiment.
Both imaginary creatures, but one of them can breathe fire.
There's nothing worse than a vandal with low self esteem.
This was their original name before they decided to shorten it.
It's too late, she's gone.
A very controversial opinion, but we respect it.
We don't think this trend is going to catch on no matter how many walls you write it on.
The detailed illustration really sells this masterpiece.
We're pretty certain this would have sucked even if they didn't.
You should see his Baggie Smulls tribute piece.
Well it's a nice fabric and aHEY WAIT A MINUTE WE WRITE THE CAPTIONS.
It's hard to stay mad at someone when they're so polite.
We may suck coke but you swallow Pepsi.
At least they spelled the most difficult word correctly.
Thats what she said is as timeless as Borat impressions and Austin Powers movies.
Not as thrilling as Prostate exams!
It's good to know your limits.
It would have been way easier to write 'patience' but we appreciate the creativity.
Batman is really letting Gotham go to Hell.
Thanks to Buzzfeed, Pleated Jeans, and Tumblr for some of the photos used in this gallery.
Like this gallery? Then check out test answers so wrong they're right, and hilarious Google street view moments.