Just because the bar you're in is packed to the walls doesn't mean you shouldn't completely monopolize your bartender all night! Here are 15 bartenders who are absolutely dying to have a lengthy conversation with you, even though their entire demeanor suggests otherwise: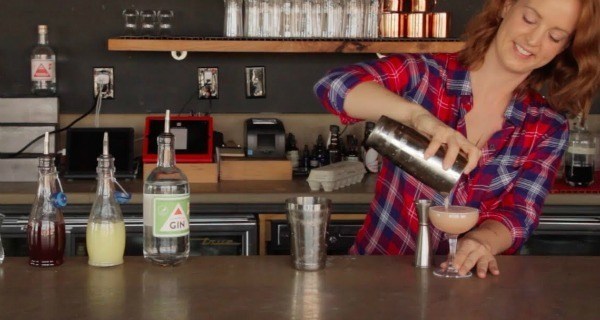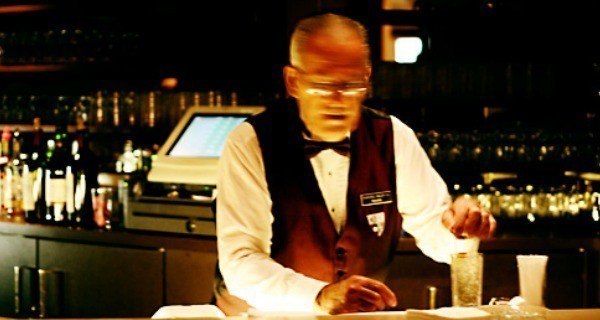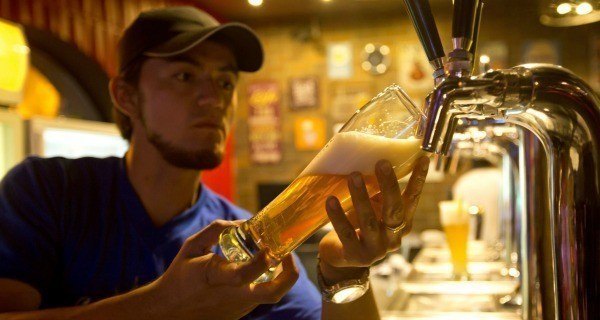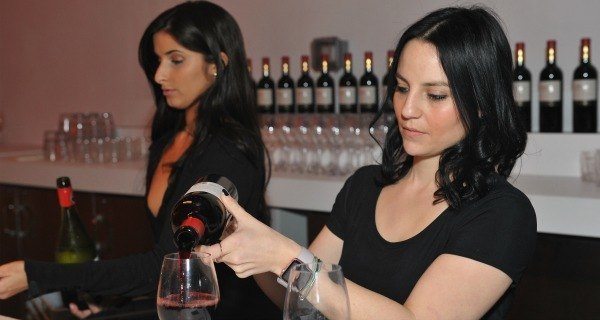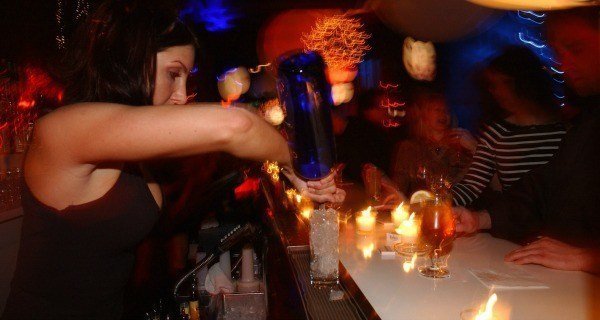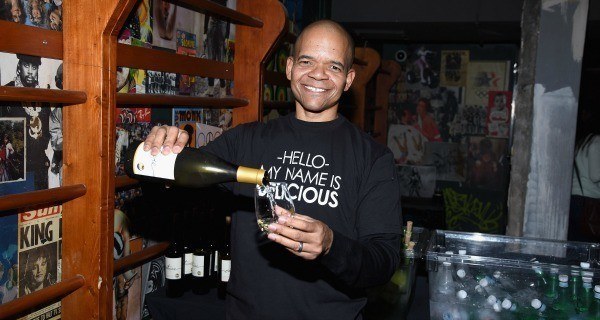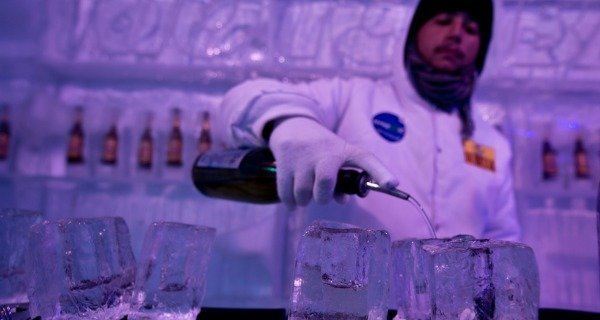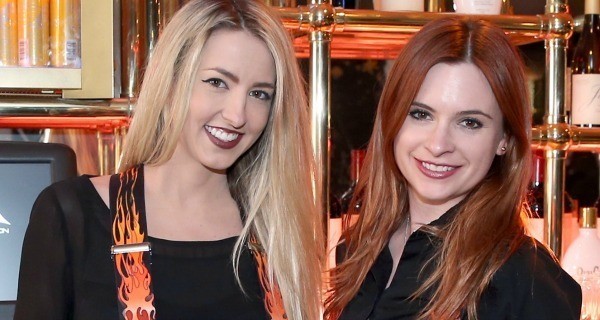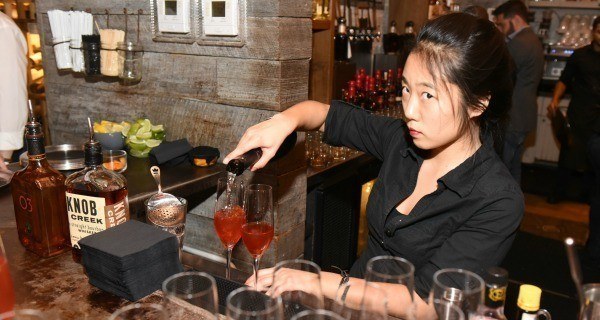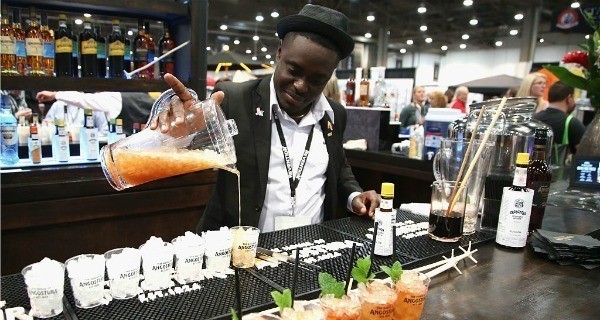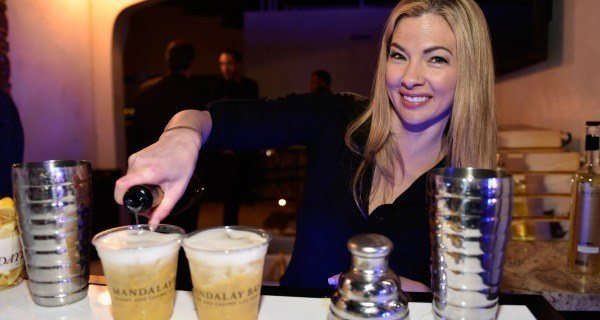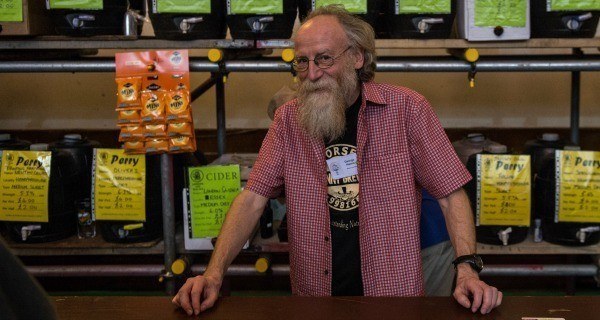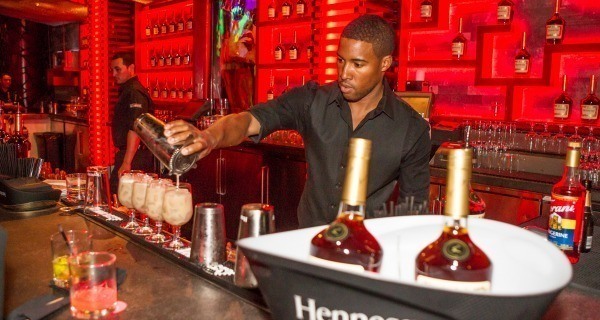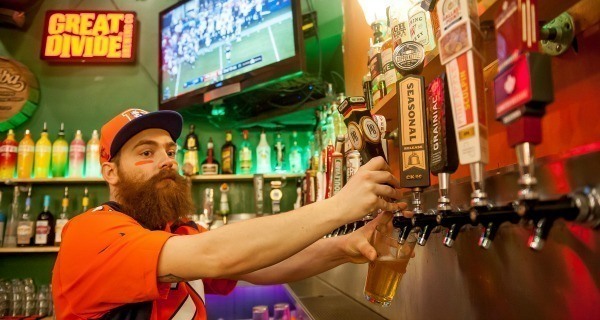 Marie
This is Marie! She's been a bartender for four years. She wants you to know how much she loves it when you just order "a beer" without specifying which kind. And if that doesn't pan out for you, she warmly invites you to ask her to "just surprise you." She has ample time on her hands and is essentially a cocktail wizard, so ignore the line of people behind you and let her work her magic!
Louis
Louis is blurry in this picture, because he hasn't stopped moving for six hours. It's a Friday night in Manhattan, which means the only way to get his attention is by a vigorous combination of snapping, waving from behind a crowd of people, and thrusting money in his general direction. If he looks like the light has gone from his eyes, you're doing your job!
Tim
Tim's favorite pastimes include frisbee, walking his dog, and explaining the credit card minimum policy to you. You can make his day just by ordering a single $5 well drink at happy hour and then berating him for refusing to close out your debit card.
Priya and Amy
Friends and business partners Priya and Amy fulfilled their lifelong dream three years ago of opening a wine bar together. They both graduated from Ivy league colleges, attended bartending school, and have worked in the industry for a combined 20 years, but don't let that stop you from insisting that they they intentionally made your gin and ginger too weak! Why would they have gotten into this business in the first place if they didn't love defending themselves to strangers??
Yelena
Yelena has been working night shifts for the past four months to pay her way through college. Because she's completely exhausted all day, her GPA dropped below the average necessary to maintain her scholarship, which she just found out today. Don't let that stop you from telling her "this is the most appalling service I've ever experienced in my life" though!
Walt
Walt is an expert in smiling through protracted rage. If he's making this face, it's probably because you just reached over the counter and grabbed an olive from the tray with your bare hands. You were just helping him out!
Malte
Malte works at a popular novelty frozen bar in Sweden. He loves when people sit down and say, "Man, it's toasty in here!" He's contractually obligated to laugh every time you make a snow pun, so don't hold back! Insider Tip: Ask him for a 'Cold Fashioned' and stare at him until he forces a smile.
Jesse and Hannah
Jesse and Hannah run a lesbian party every Friday at a popular club in Austin. They're a true power couple, having opened three bars in the area. They love all their patrons, but most of all groups of drunken men who loudly proclaim that they "love lesbians too!" and then question whether or not Jesse and Hannah are, in fact, "too pretty to be gay."
Alex
Alex has an infant daughter with strep throat right now, which means he hasn't slept in 37 hours! We hope that doesn't stop you from shredding your coaster, bottle label, and receipt, and leaving them in a nest-like pile on the bartop for Alex to clean up later. If he didn't love picking up soggy cardboard particles, WHY WOULD HE EVEN DO THIS JOB?
Mei
Mei might look like she doesn't want to listen to you cry into your Pinot Grigio for six hours, but that's just her face. Mei wants you to feel comfortable enough at this wine bar to divulge to her that you're considering throwing yourself in front of the 6 train because your boyfriend left. That's a responsibility she is happy and not at all totally unqualified to take on.
Jamari
Jamari invented a wildly popular specialty cocktail involving no less than 17 ingredients. He actually won a Spirited Award for his mixology prowess in 2014! However, he wants you to know that in no way should that stop you from wondering aloud if he made your Martini correctly, a drink with approximately three ingredients, including the glass!
Lily
Lily wanted to see the world, which is what prompted her to take this job as a Carnival Cruise bartender. She hasn't seen her family in nine months, and her mom is actually pretty sick right now. You can take her mind off her insignificant troubles by ordering three beers, two different mixed drinks, and an apple juice for your child, while also insisting she split the order between two credit cards and $8 in cash.
Richard
Richard singlehandedly turned this small Vermont dive bar into a bustling local favorite which sources over ten local beers, and partners with nearby farms to create a fresh and healthy menu of appetizers! He welcomes any criticism over the fact that he doesn't carry Budweiser or Heineken, and wants you to feel free to tell him he "won't be running a real bar" until he does.
Bryan
Just because there's a line of 25 people behind you on a Friday night doesn't mean you shouldn't take the time to monopolize Bryan's attention. He might seem torn between being rude and cutting off your story, and totally neglecting all the other patrons (which means taking a significant dock on his tips for the night), but by all means, plow on. Your story about how the trains are running slowly tonight needs to be heard.
Pete
Pete is a diehard Broncos fan. He also takes his job seriously, which means he'll always prioritize customer service over watching the game. Take advantage of this fact to talk Whiskey with him, even if it's apparent that he's trying to watch the game in his downtime. He might miss the winning touchdown, but at least he won't miss hearing your opinion about why Pappy Van Winkle is overrated!