Ah, the 80s — a time when men were poodles, and women were also poodles. As these hilarious 80s prom photos show, The Decade That Fashion Forgot was an even more awkward era for prom than most. Grab your white gloves, your cowboy boots, and at least eight cans of Aqua Net — this is going to get ugly: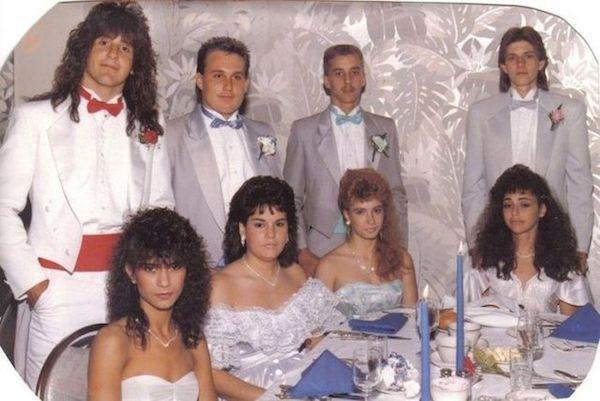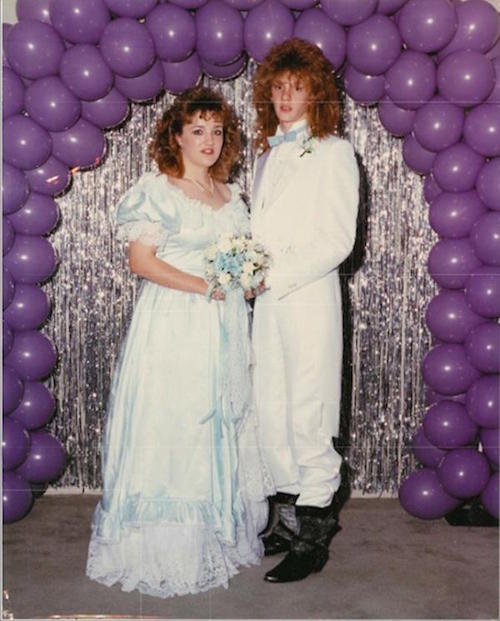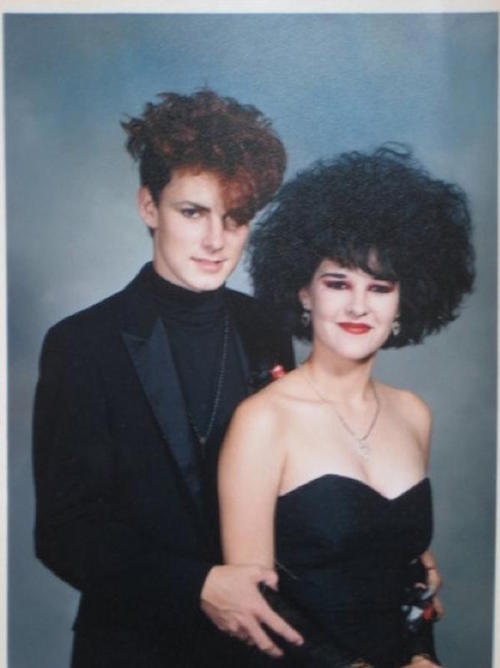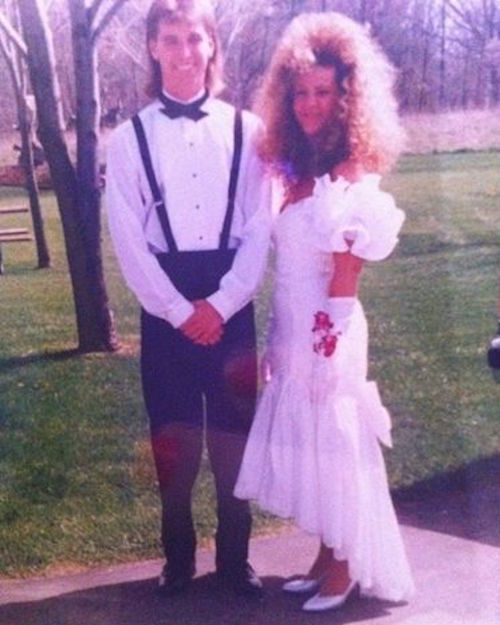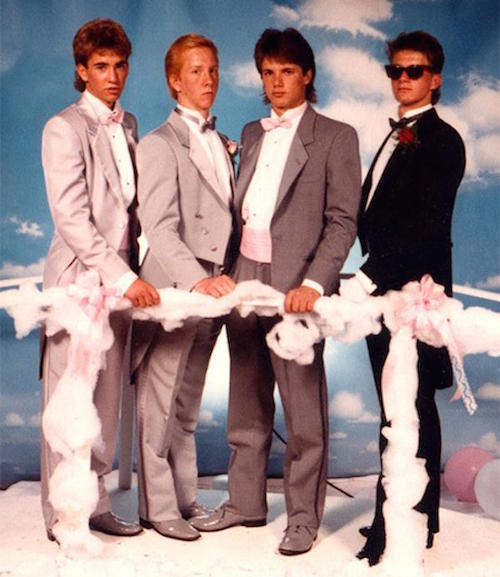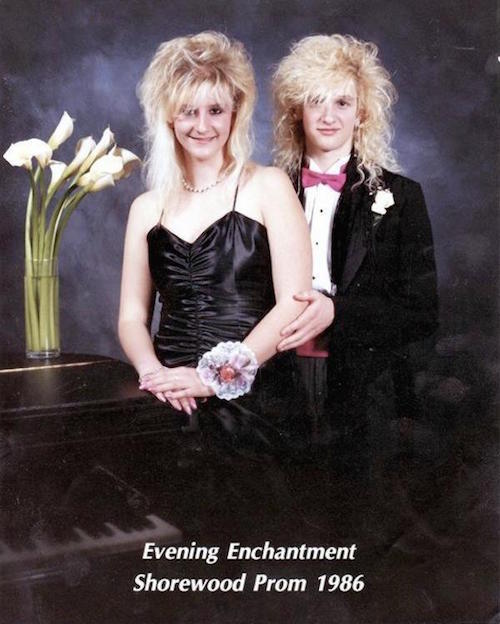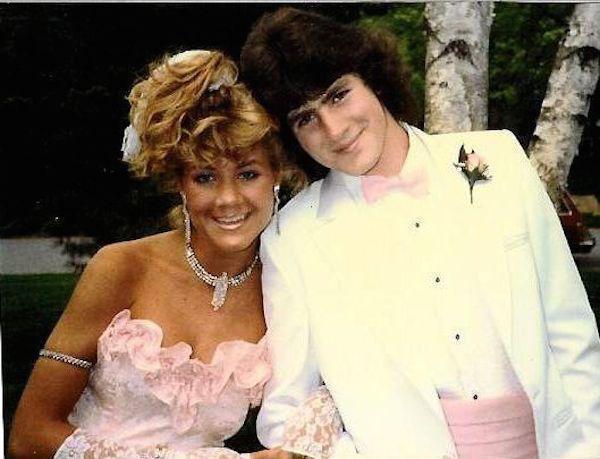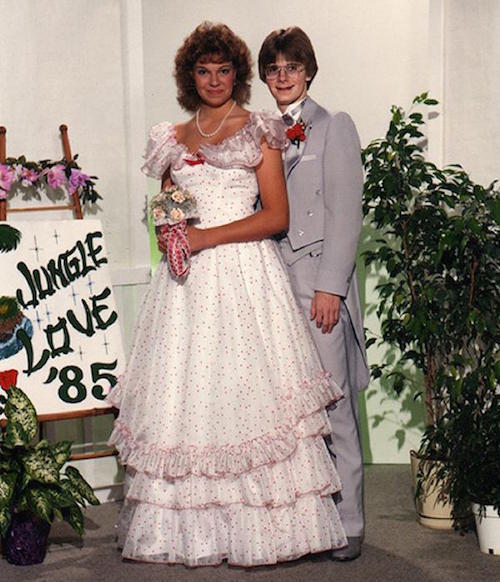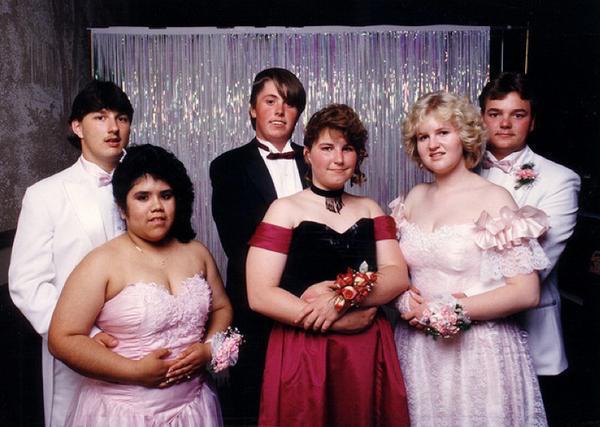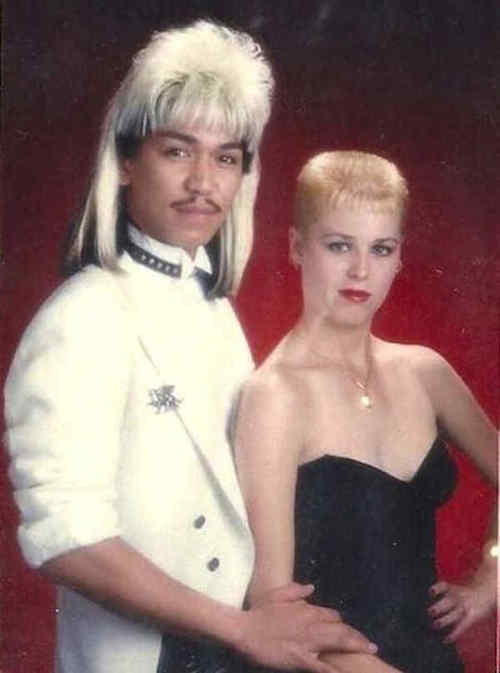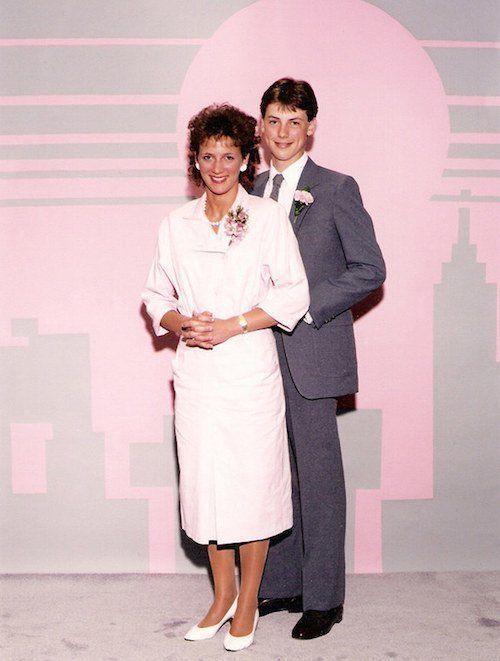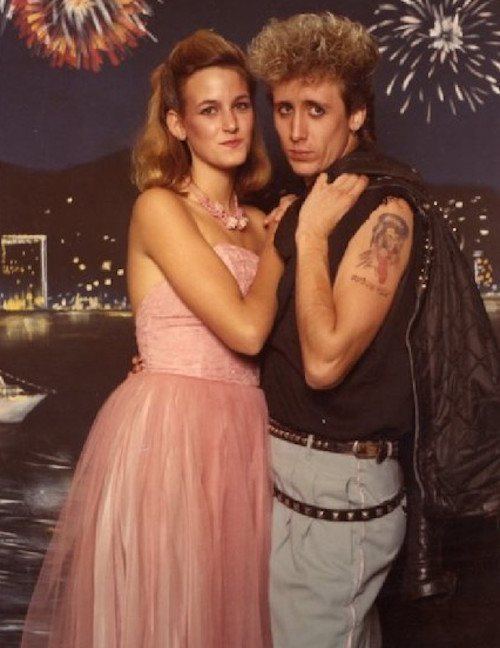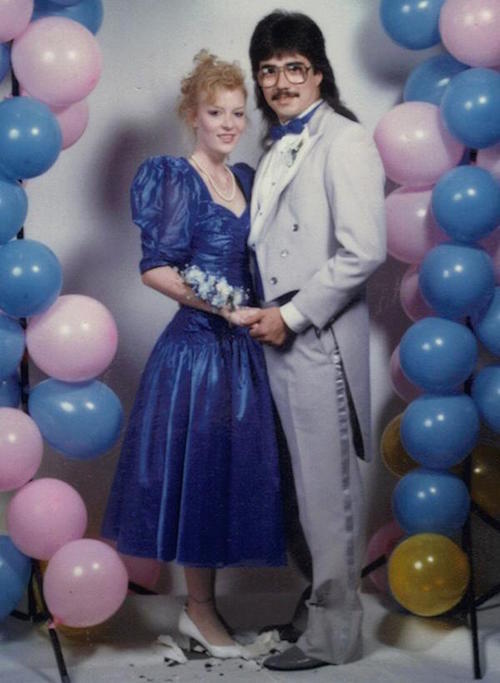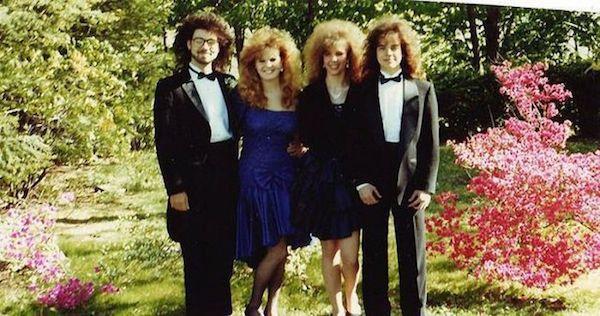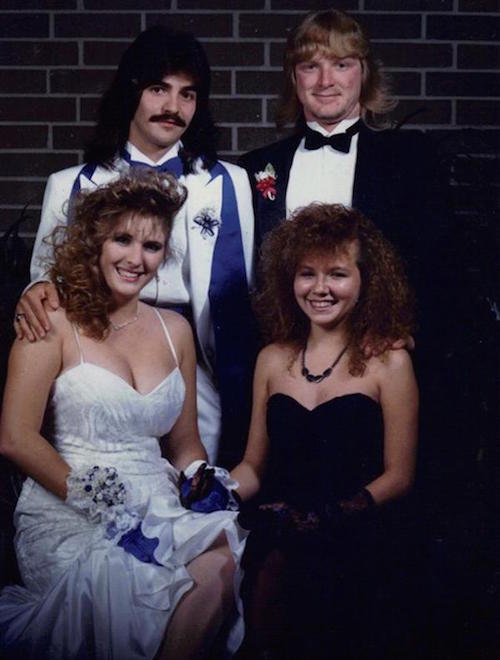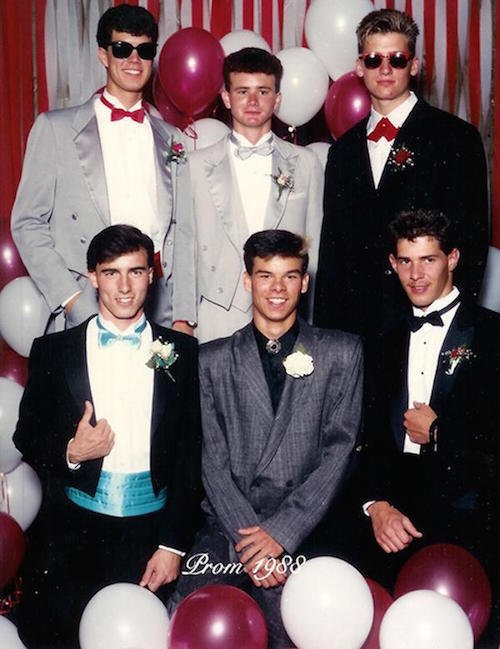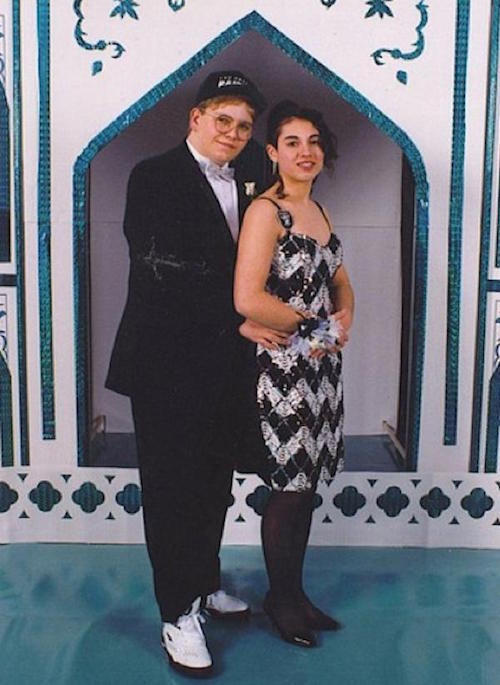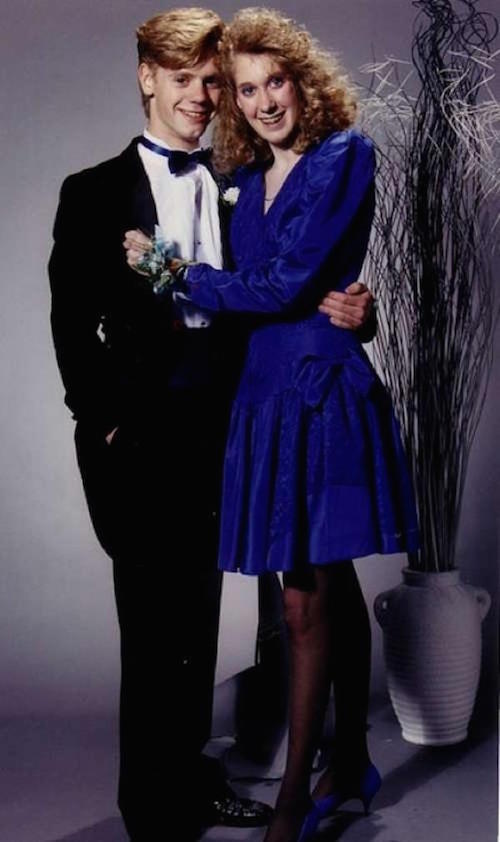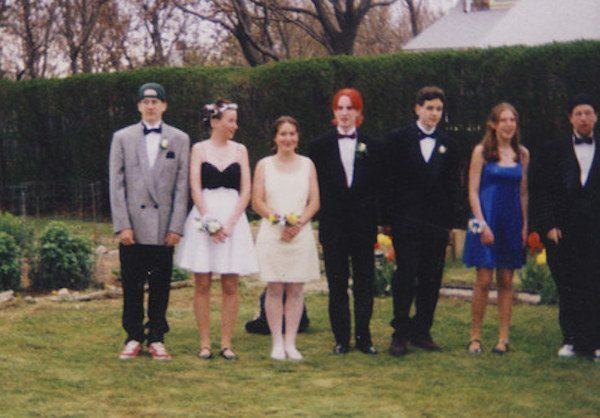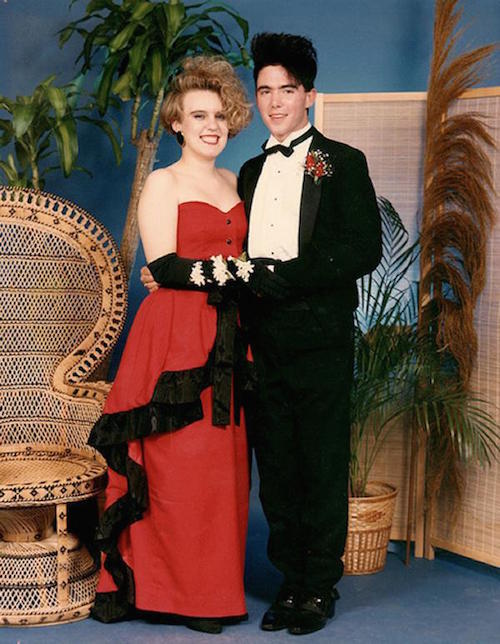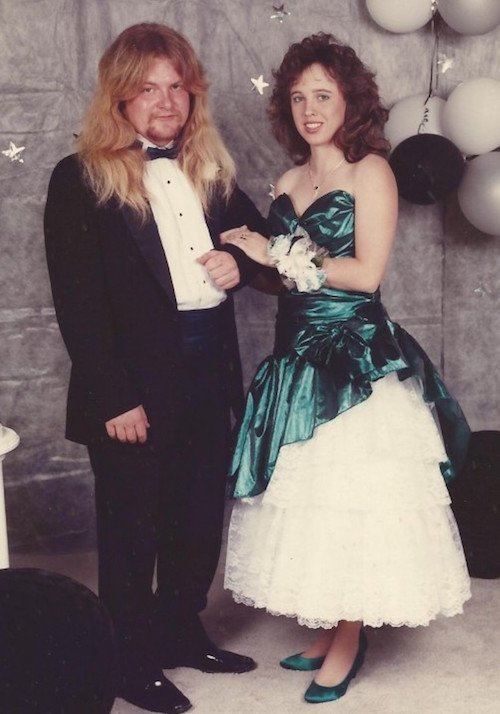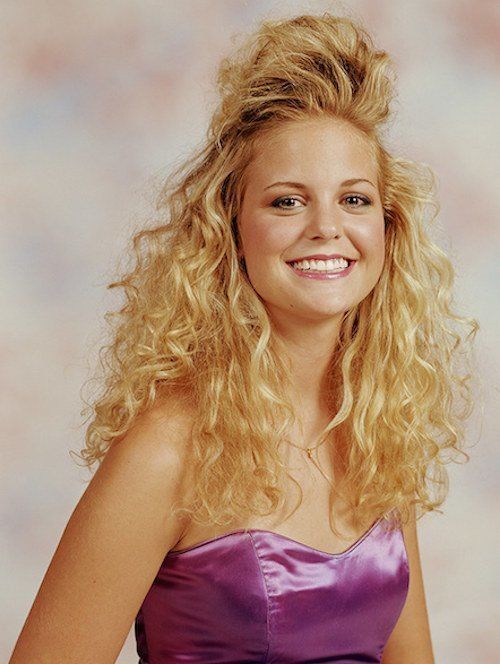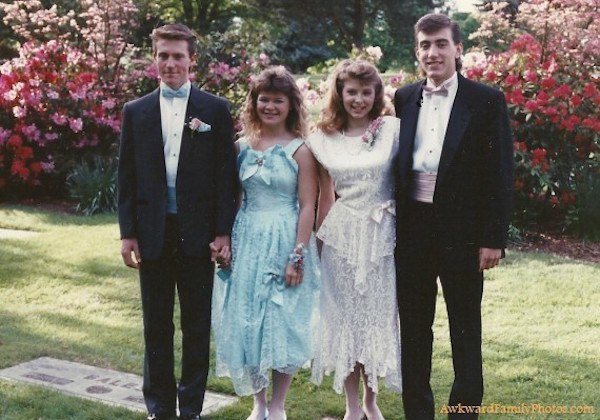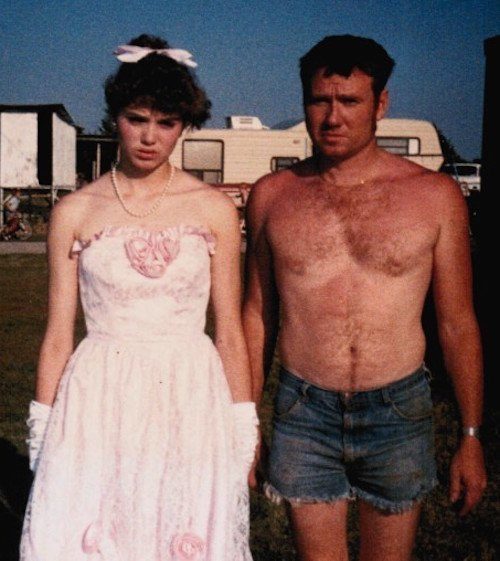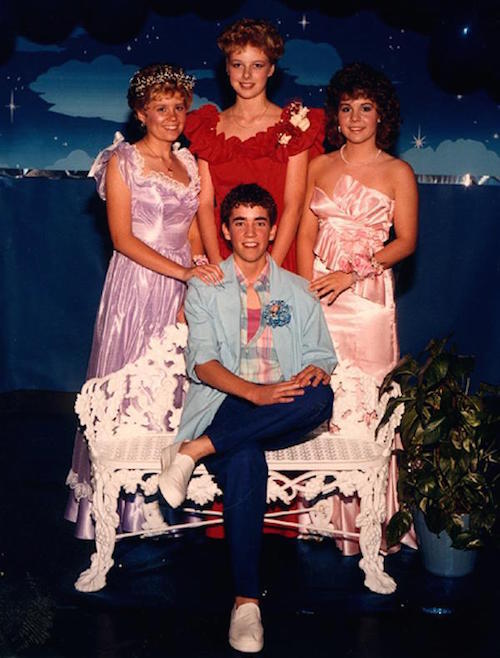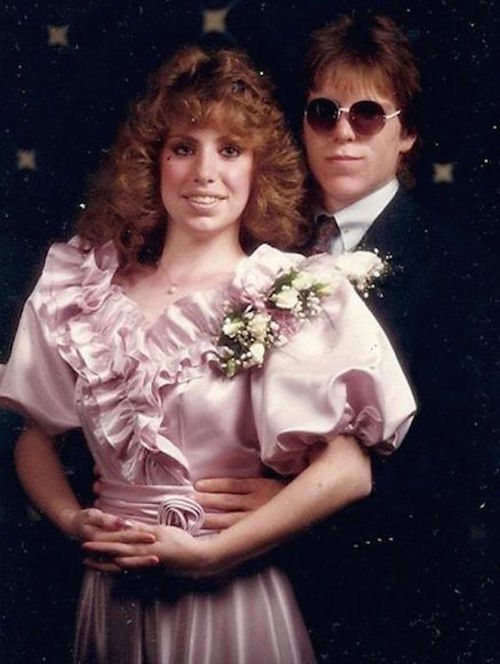 Fun fact: Each of these haircuts can still be seen today, simply by visiting your nearest auto repair shop.
Bon Jovi has so much to answer for! The Patagonian genocide of 1870, for one (he still denies it, but we know the truth).
Like The Cure sang, boys don't cry...until they look at their prom photos 30 years later.
Hairstyles like this look impractical, but the reality is that they provided vital sanctuaries for many endangered species of rodent, amphibian, and small nesting birds. This woman alone helped ensure that children today are still able to enjoy the sight of a striped newt in the wild.
From L-R: Brock, Brock, Chad, and Brock.
Originally they had a candelabra on top of the piano, but they had to replace it with tulips after eight consecutive sets of Poison fans caught on fire.
If everything we learned from watching 80s movies is true, this was taken right before the nerds staged a revolt and crowned their new prom king, Quentin Snodgrass.
The 80s: When "jungle" meant "three small potted plants and a mullet."
"Mary, I *phhh* I just want to say *phhuuff* I just want to say that you look *phooof* Okay, you know what, I was going to say you look hot but I'll be honest, I can't even see you. Can I please borrow a scrunchie?"
It's like a real life Saved By The Bell, only one where everyone turns out to be Screech.
Was this deliberate, or did someone do a face swap on their hair?
If you listen closely, you can hear the saxophone soundtrack.
Pictured: The original Jeffs wives, on a rare evening away from the compound.
"How about it, babe? The open road. Just you, me, and my sweet Schwinn 10-speed."
"That's it - you guys look great!" shouted the photographer, as he prayed to his god for forgiveness for the 118th time that night.
"Left a little...little more...perfect! Now, Gerald, look, that's pretty much what I was envisioning the privacy hedge looking like, what do you think?"
It's all fun and games till someone serves spaghetti in marinara sauce as the entrée.
"Damn it," thought Gary, as he glanced to his right. "It doesn't matter what I do...I will never, ever be as freakin' awesome as Todd."
Everyone in this photo definitely got some that night. Sleep, that is. By themselves.
80s fashion was as much about having the right footwear to run away from high school bullies as anything else.
In the 80s, every prom photo looked like a still from a TV show about a spunky young witch who goes to human high school and meets her soulmate.
"Okay, we've convinced our parents we're going to prom, now let's go get fucked up behind the 7-11."
The weirdest thing about this photo is that the plants have the exact same haircuts as the couple.
He refused to slow dance until the DJ finally agreed to play "Good Mourning/Black Friday" by Megadeth.
The higher the hair, the closer to heaven! Or in the tragic case of Ellie Franklin here, an industrial ceiling fan.
"I've made a huge mistake," thought every person in this photo.
This is either the most unfortunate prom photo of all time, or the opening shot of the newest Coen Brothers film.
That one potted plant must have had a really busy schedule around prom time.
Truly, this must have been a magical evening for anyone who'd recently invested in the normally unstable pink ruffles market.
Thanks to The Chive, Buzzfeed, and Awkward Family Photos for some of the images in this gallery.
Liked this? Check out 27 Bulgarian prom pictures that prove fashion and Eastern Europe don't mix, or the 30 most embarrassing prom photos ever.