We all know that fast food is terrible for you. We also all know that sometimes a Big Mac sounds like the best idea in the world. We suggest to you that perhaps evolution has mandated we be asleep at 3AM because we are incapable of keeping ourselves from purchasing that late night Cheesy Gordita Crunch or McRib. Here are 33 horrendous fast food fails that might make you consider why we would ever want "fast" and "food" to appear in the same sentence: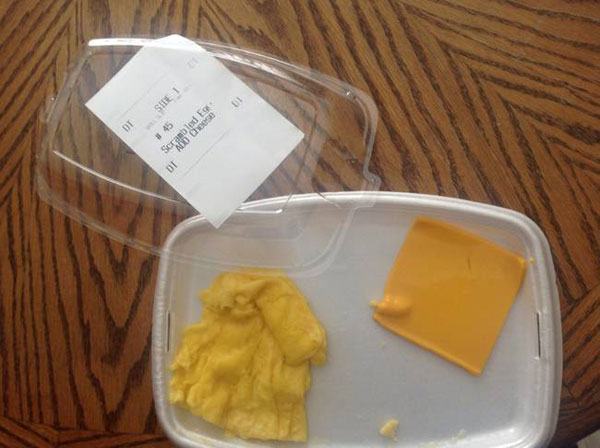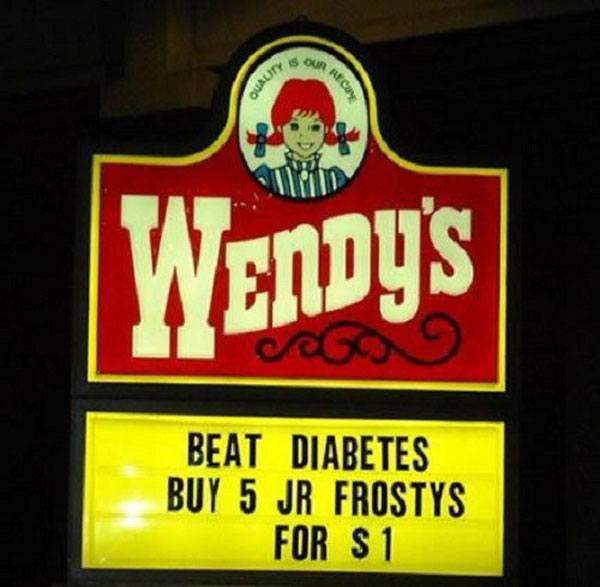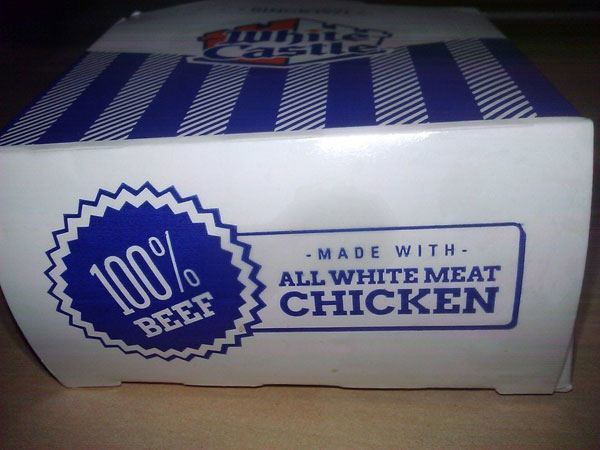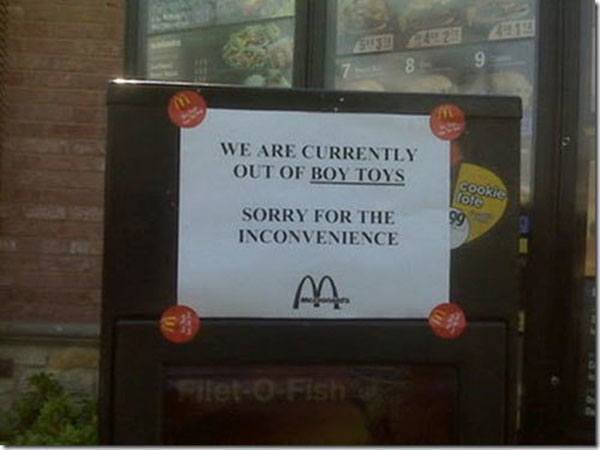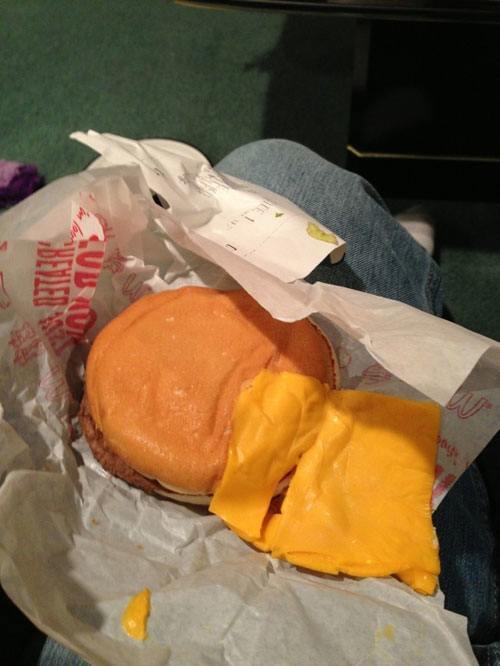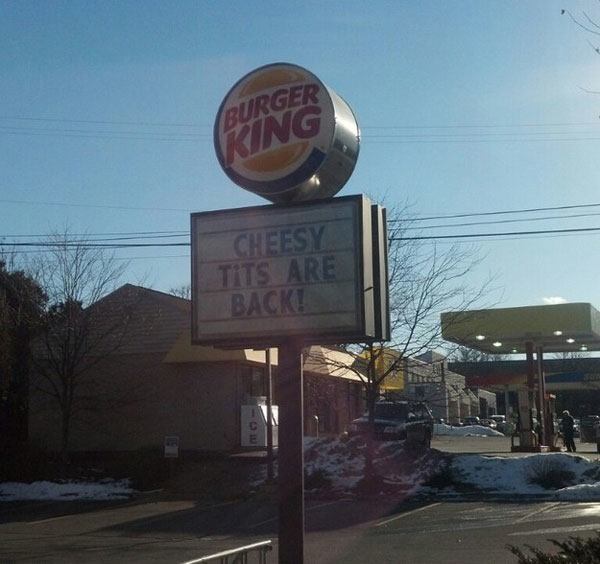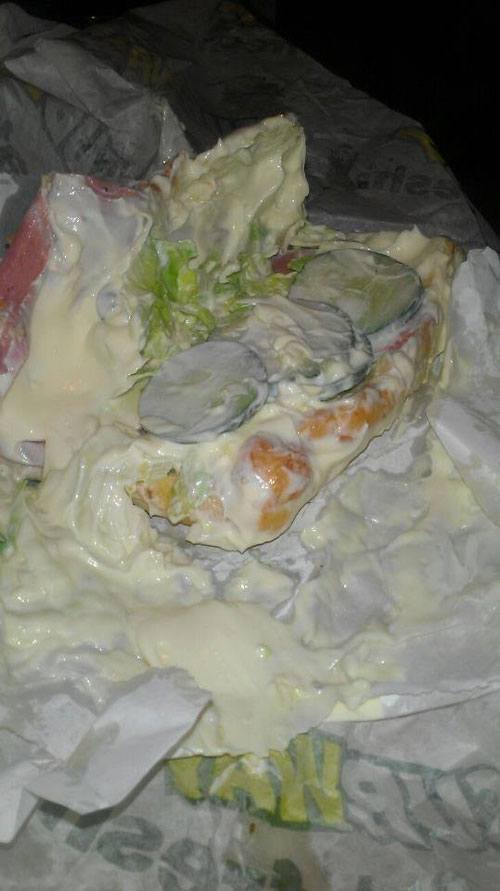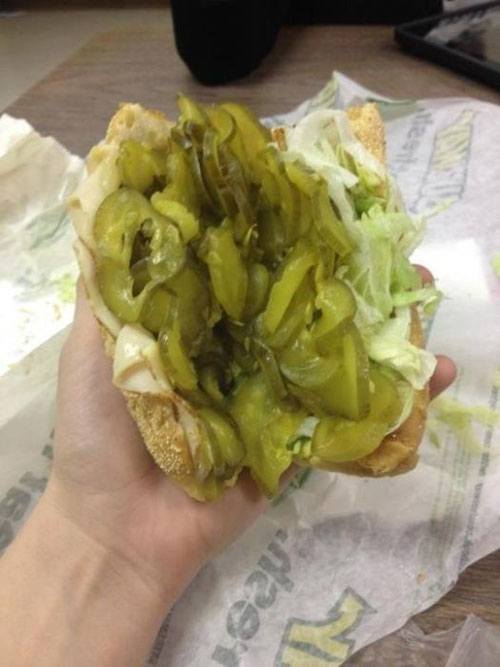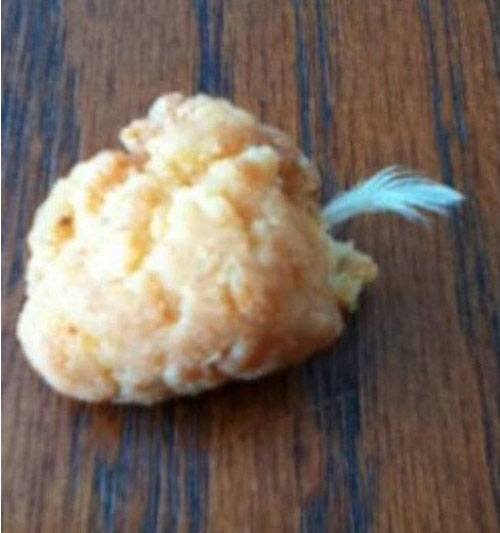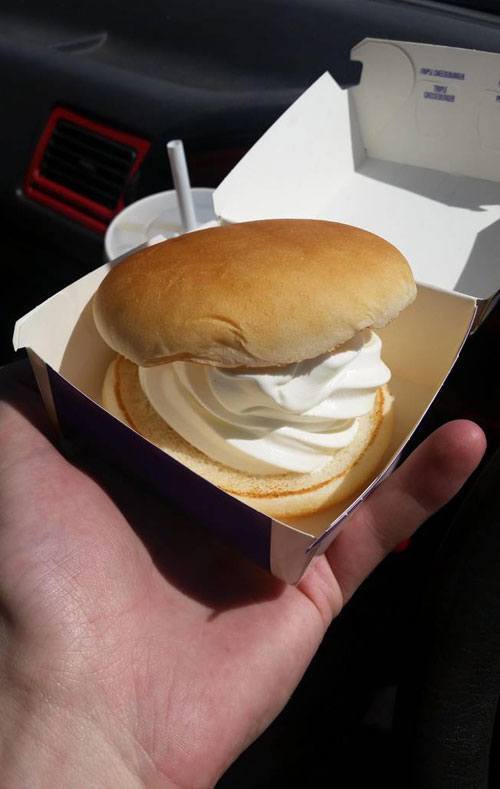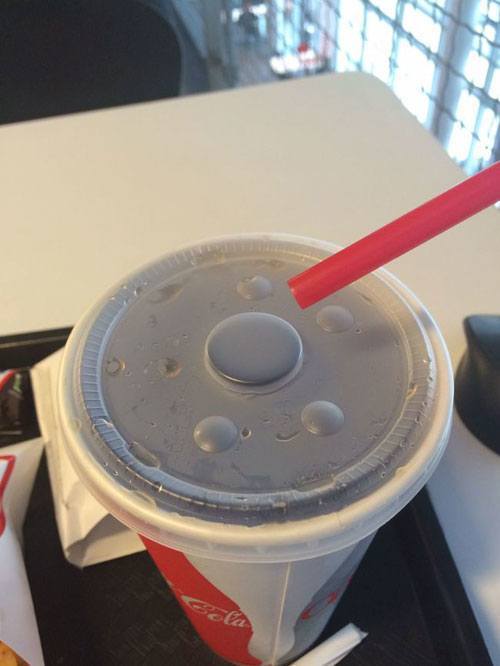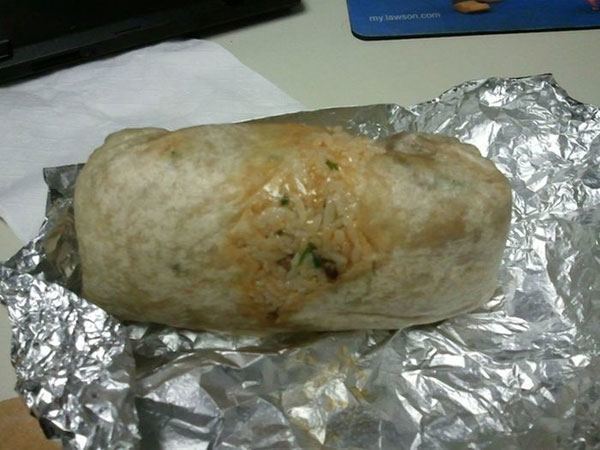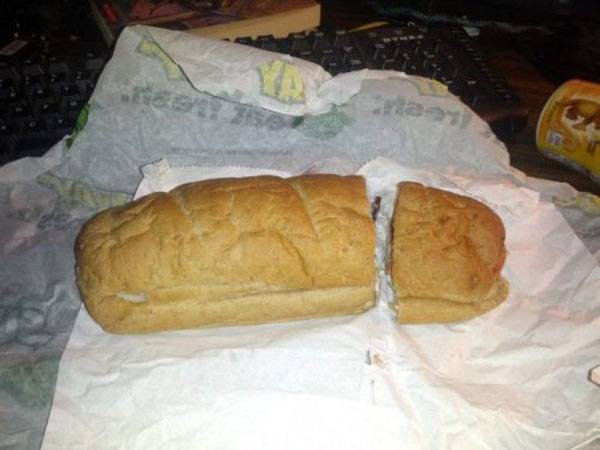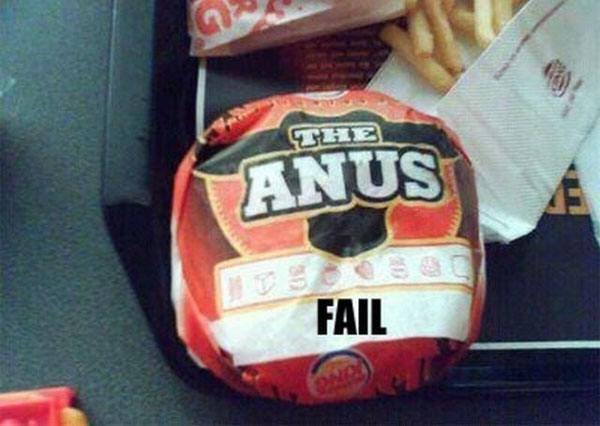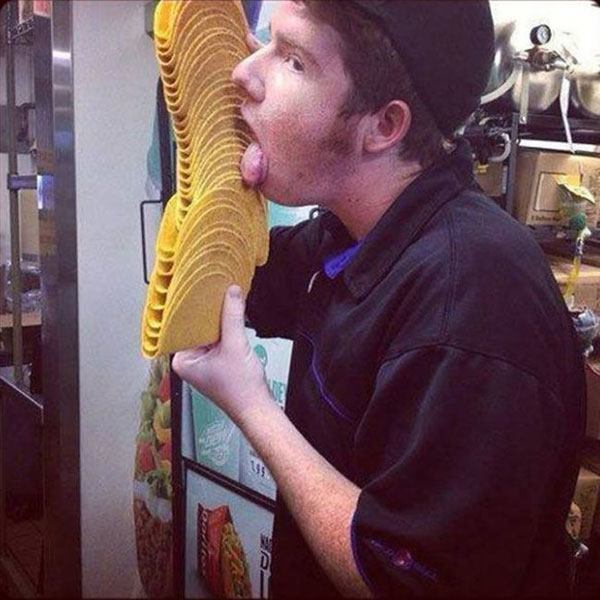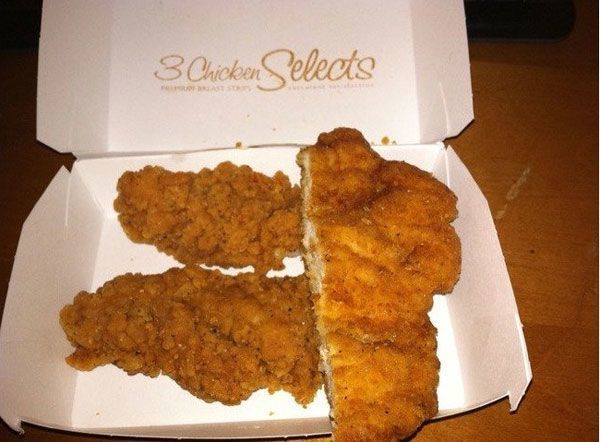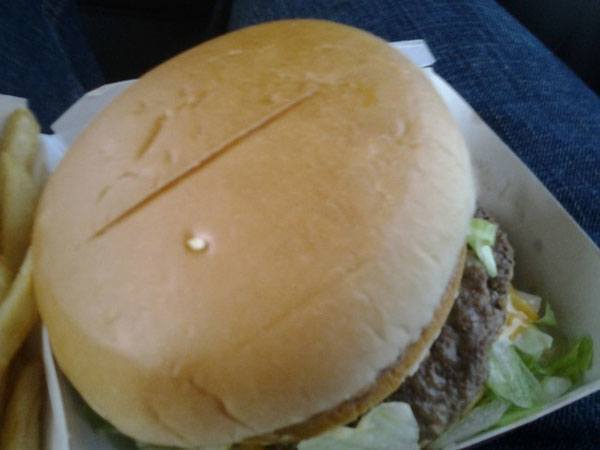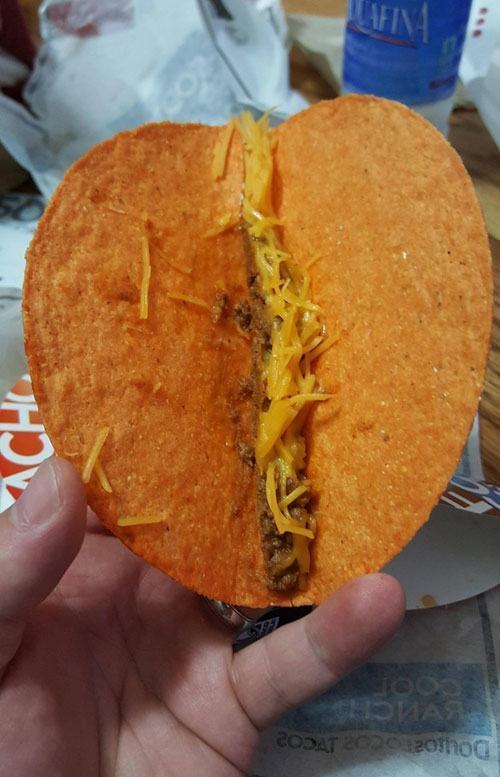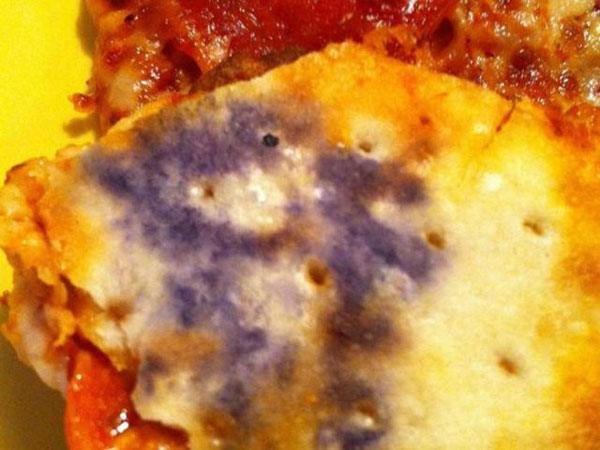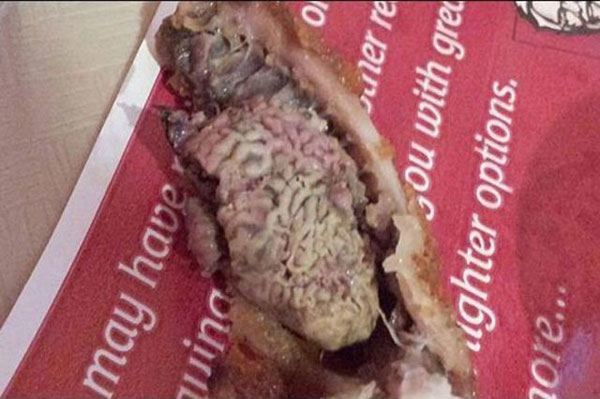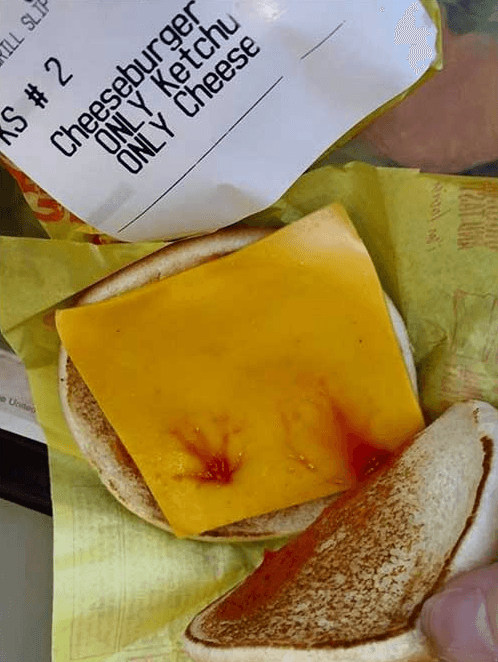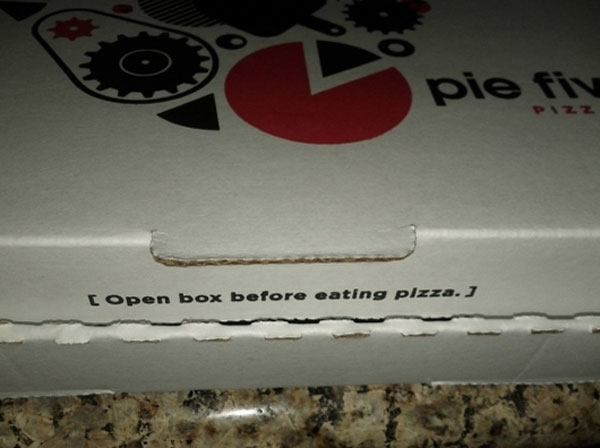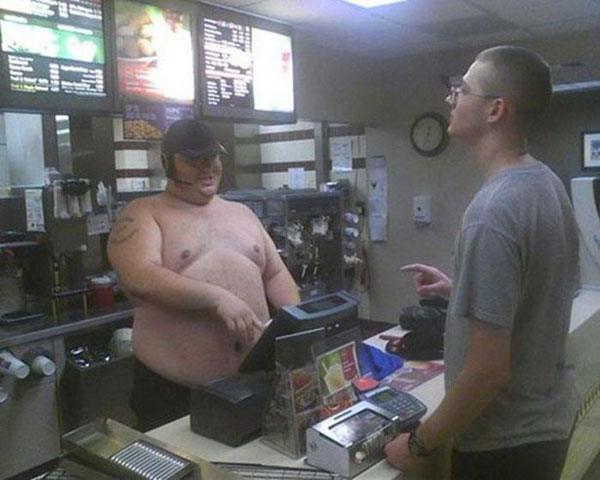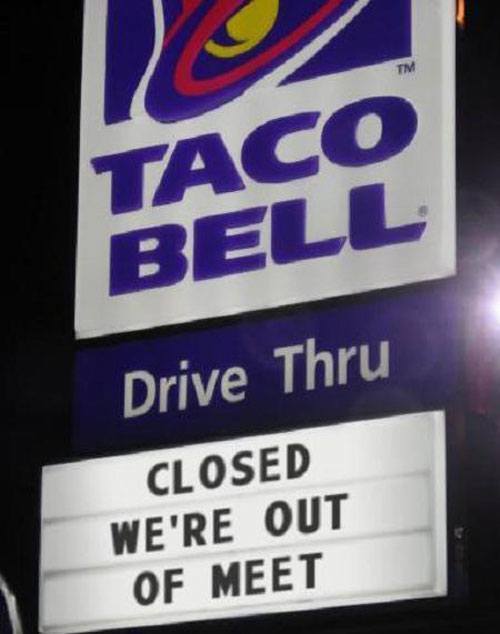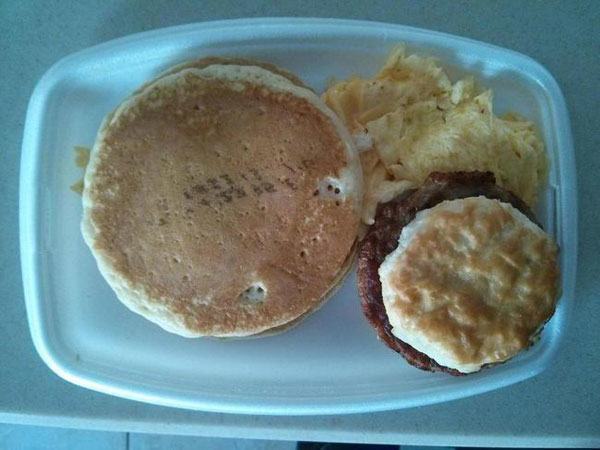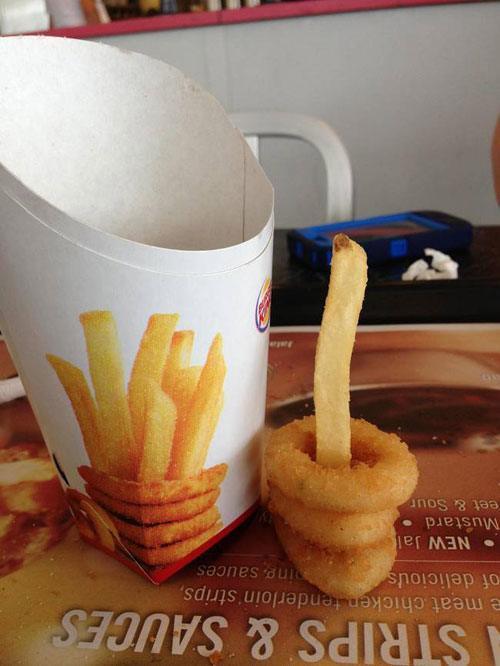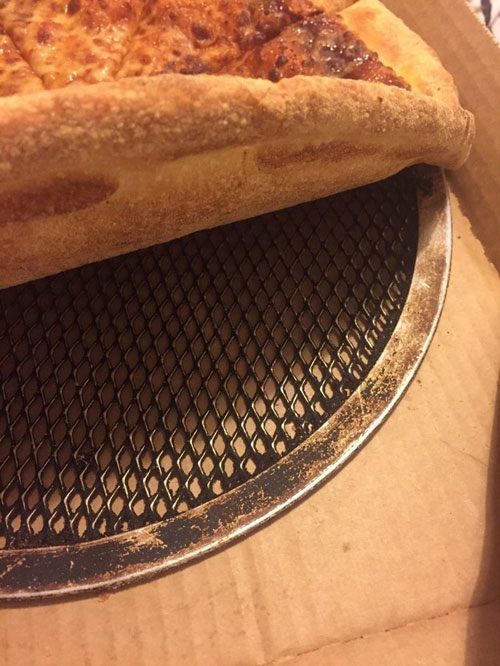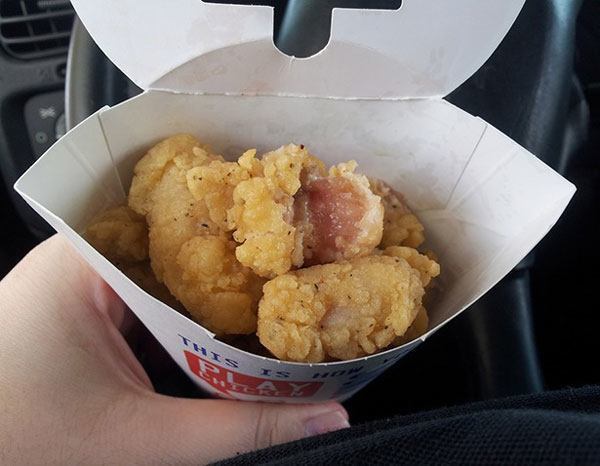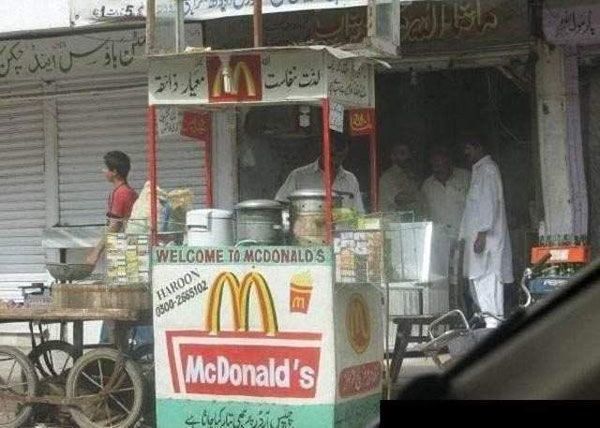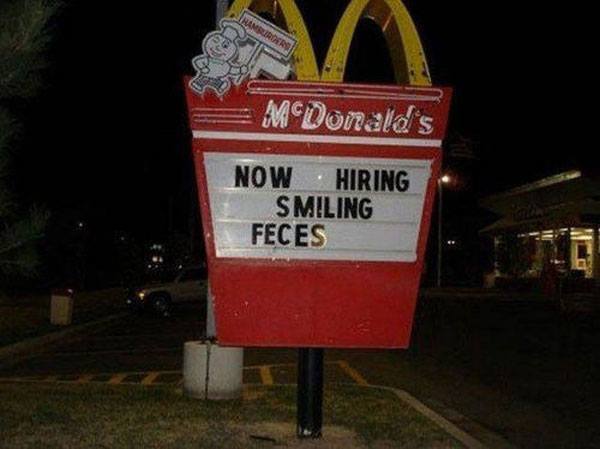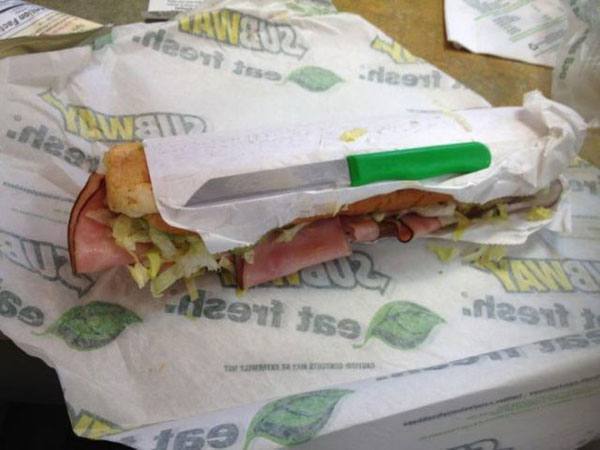 Technically, it doesn't specify WHERE to add the cheese.
The old 'fight fire with fire' strategy wins again.
Works 50% of the time, all the time.
Welp, guess I'll head on over to the Chippendales show then...
It's okay, all the best chefs sample their work before serving.
The limited edition "Salvador Dali" burger: Surreal, yet superficial, and 100% guaranteed to appeal to really stoned people.
Please stare directly into this nightmare and question your life decisions.
"That's...that's really not what I meant by 'please hold the pickles.'"
Attention, restaurateurs: There is supposed to be a step between "Farm To Table."
This guy's crazy like a fish.
"On the one hand, yes, this is, technically, an ice cream sandwich. On the other hand, fuck yooouuuuuuu!"
To be fair, Capri Sun have been getting away with this shit for years.
Please let that be rice, please let that be rice...
When your mom made you split something with your sibling.
When the quest for Instagram likes outweighs your need for your minimum wage job.
You have to admire the ingenuity.
If you're being picky, it does say 'sesame seed bun,' not 'sesame seeds bun.'
"What can I get you?" "Do you have something that will remind me of standing behind a horse, watching it poop?" "I got you, bro."
Trust us, it's good for your immune system.
What doesn't kill you...is definitely not this.
And they think robots could do our jobs for us.
What had to happen for this to be printed on every box?
If this isn't
Florida
, it's — no, it's Florida.
That's funny, my appetite now has an expiration date, too.
Free industrial pizza tray with the purchase of a medium pie and a large soda for a limited time only! (specifically until Trent gets fired for doing this every night).
Hey now, maybe it's just pink chicken jello!
It tastes a little different, but the kitchen hygiene standards are pretty much identical.
Even in a bad economy, McDonalds are struggling to find willing human volunteers.
Oh, so this is okay, but when I do the exact same thing on a plane I'm a "terrorist" and "some kind of weirdo who hides knives up their butt, sometimes stuffed inside a sandwich."