There are basically two types of taxidermy: slightly creepy and straight up horrifying. The prior you'll find on the walls of Cracker Barrel restaurants, sporting goods stores, or in overpriced bars that specialize in craft whiskey. The latter you'll find collecting dust in attics and antique stores, scaring the bejeezus out of everyone who lays eyes upon it. Bad taxidermy is almost something of an art form in itself; an art form where the more you suck, the better the end product: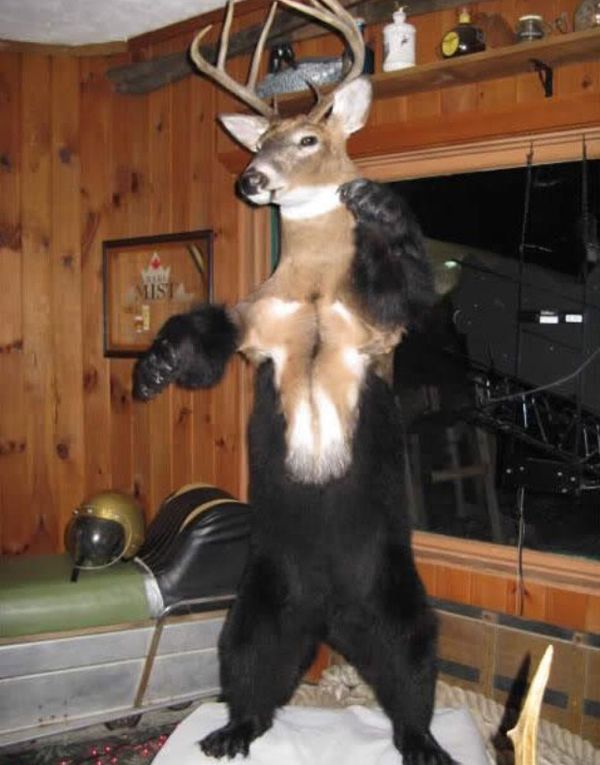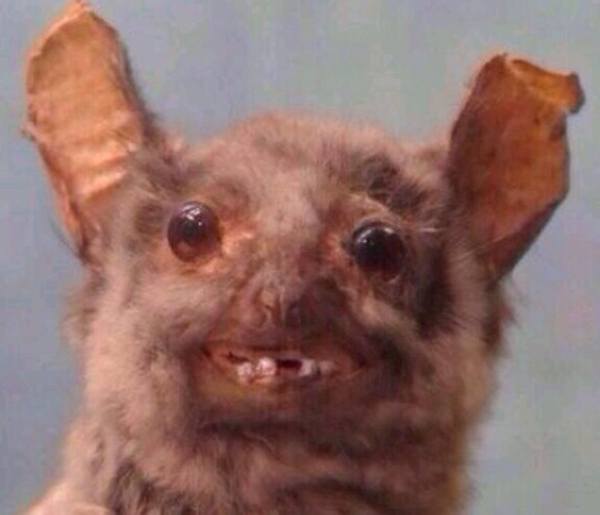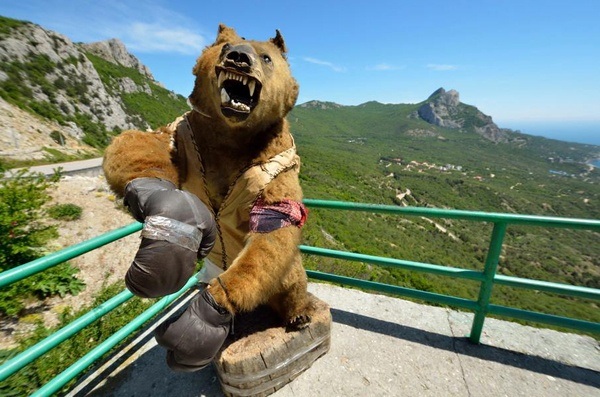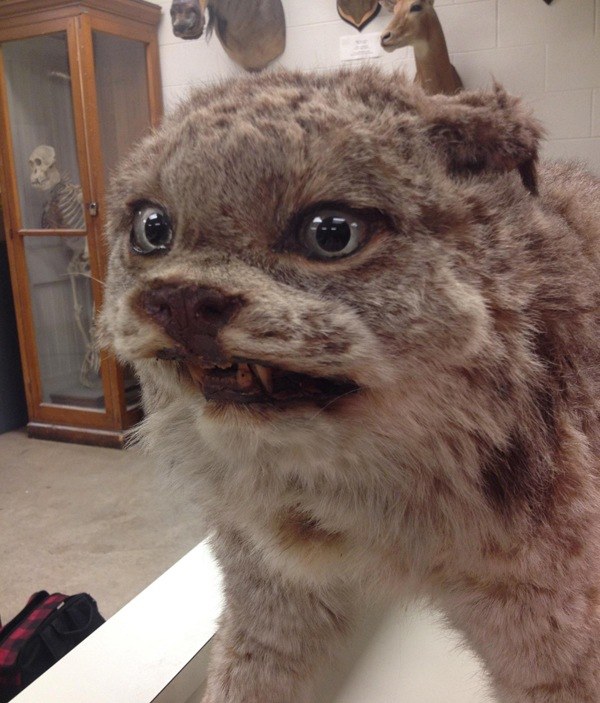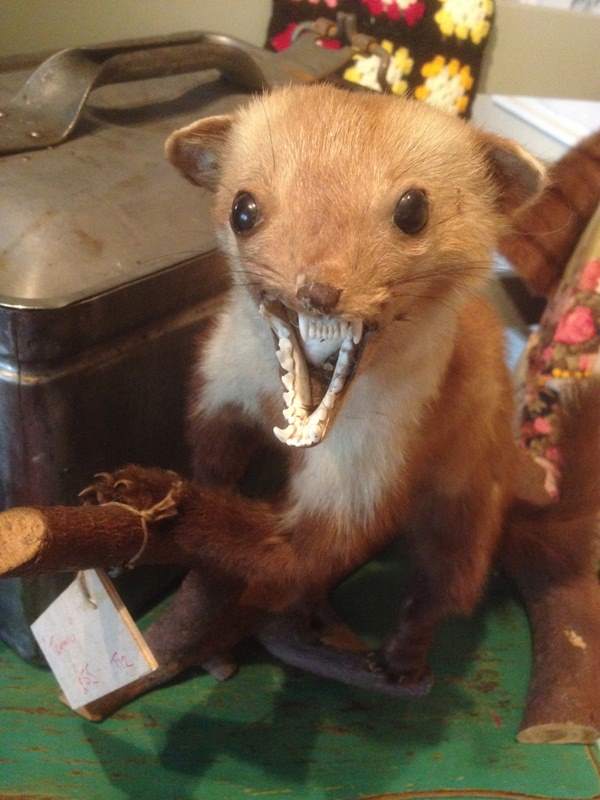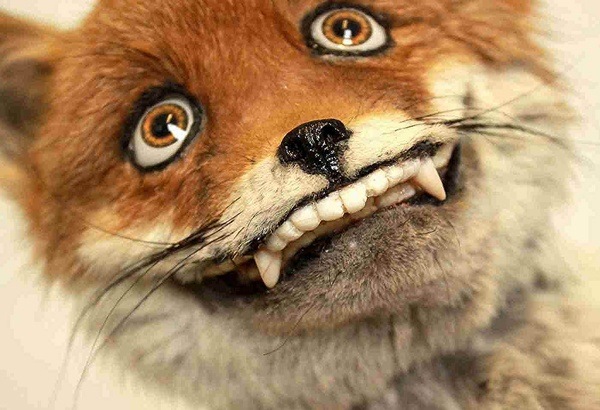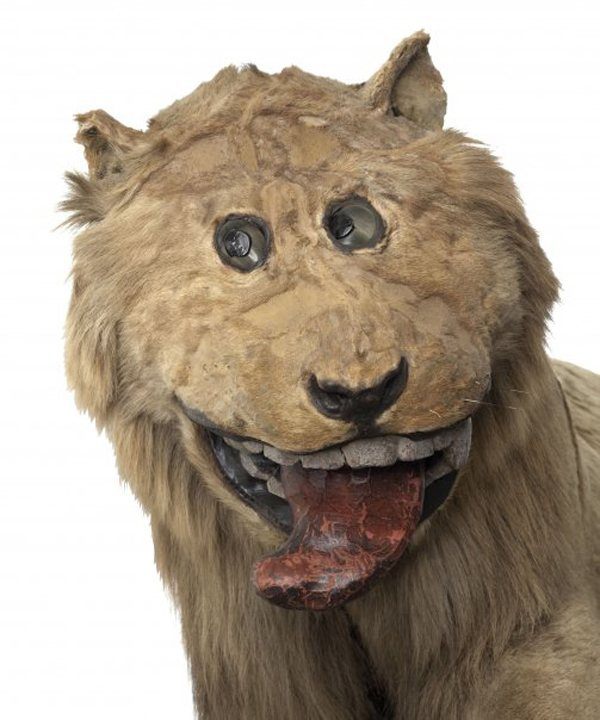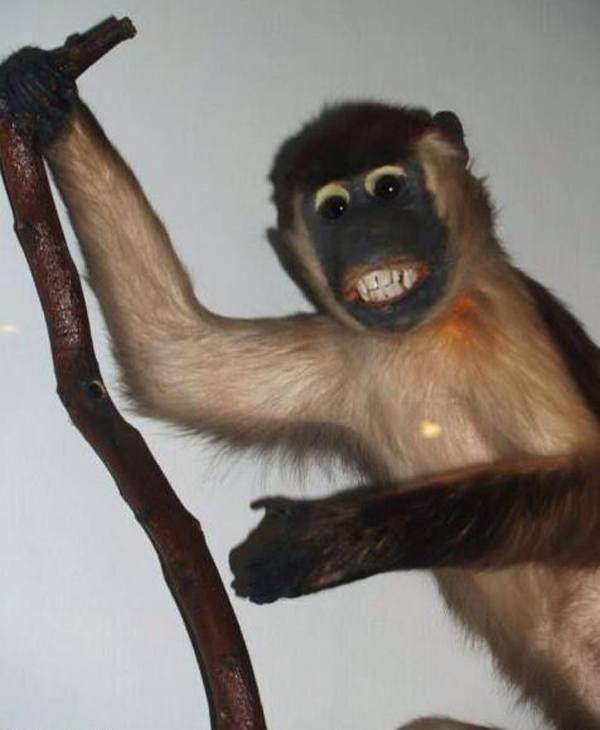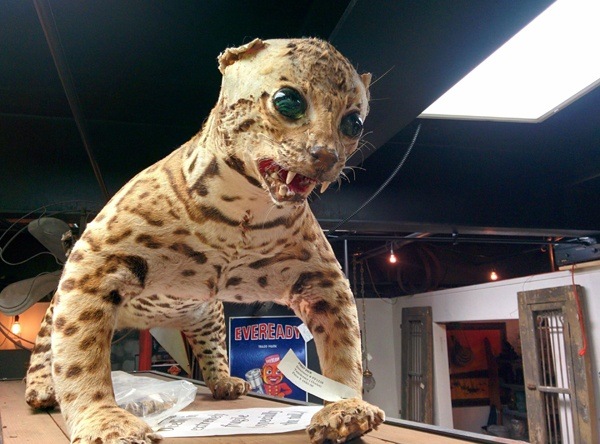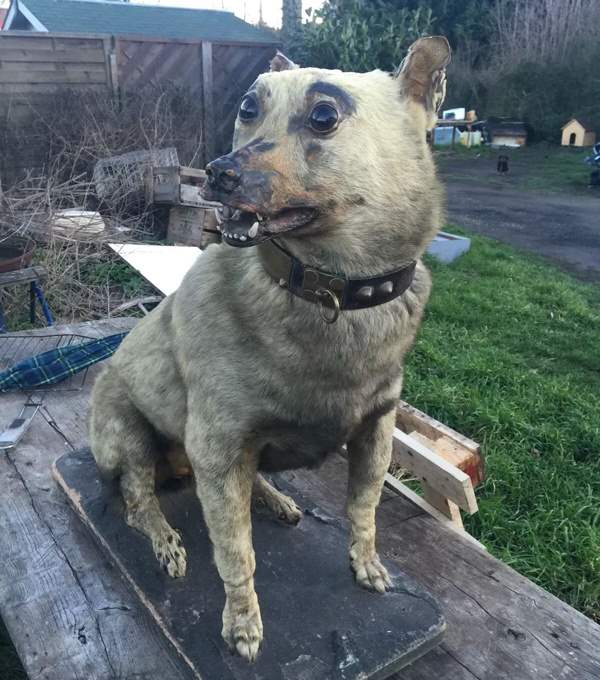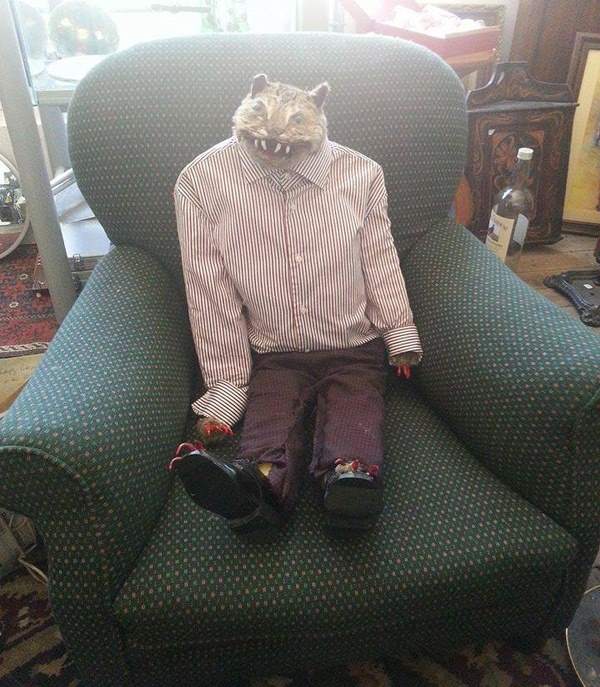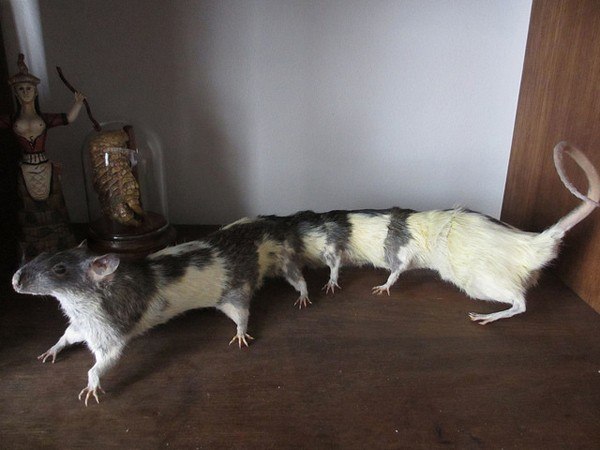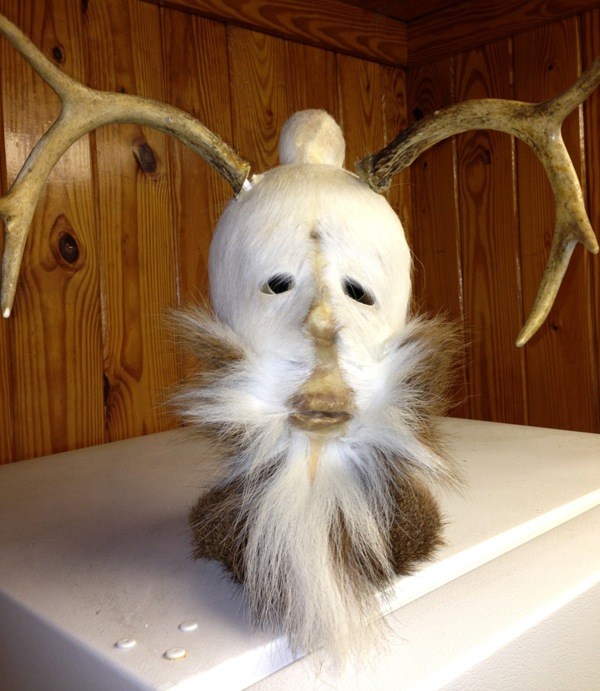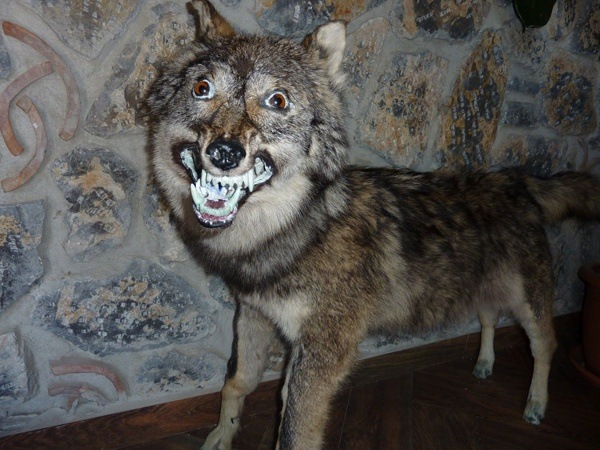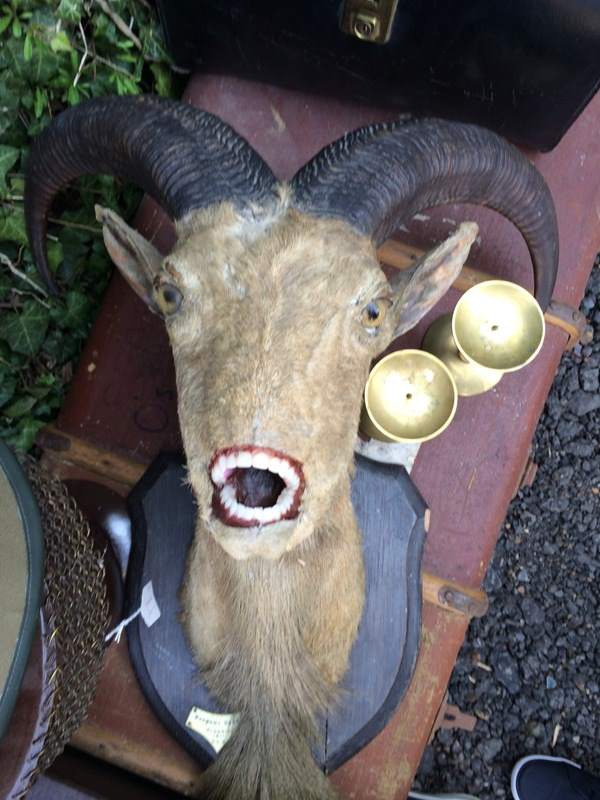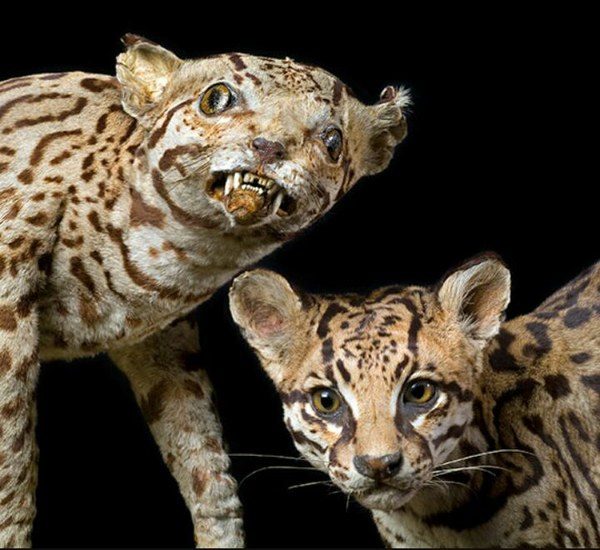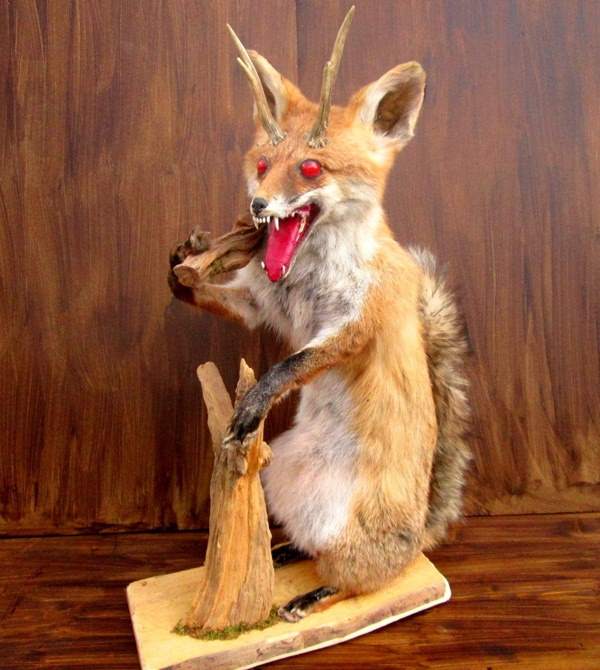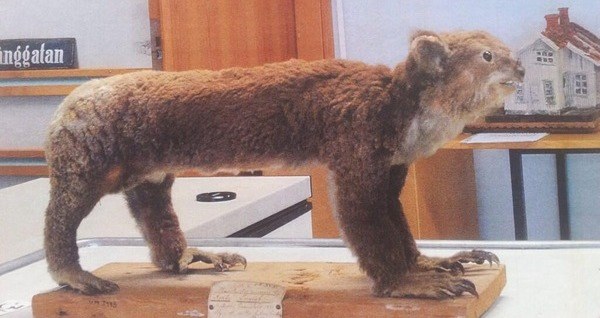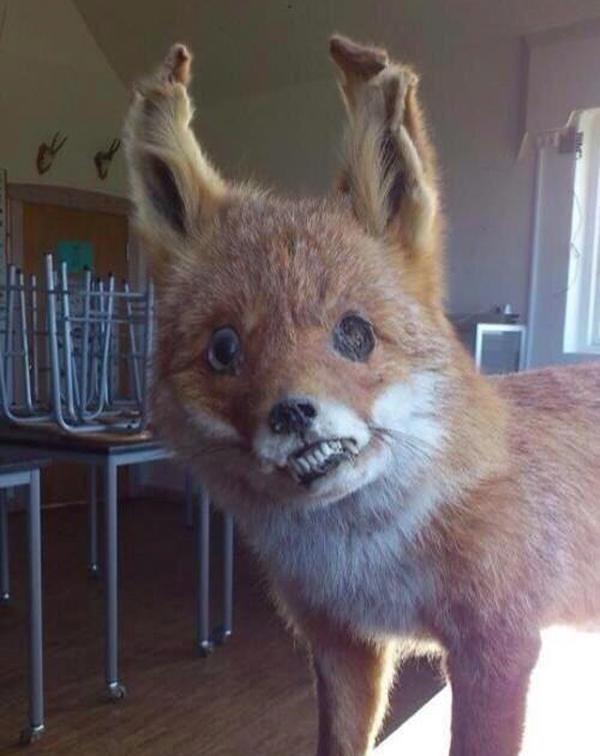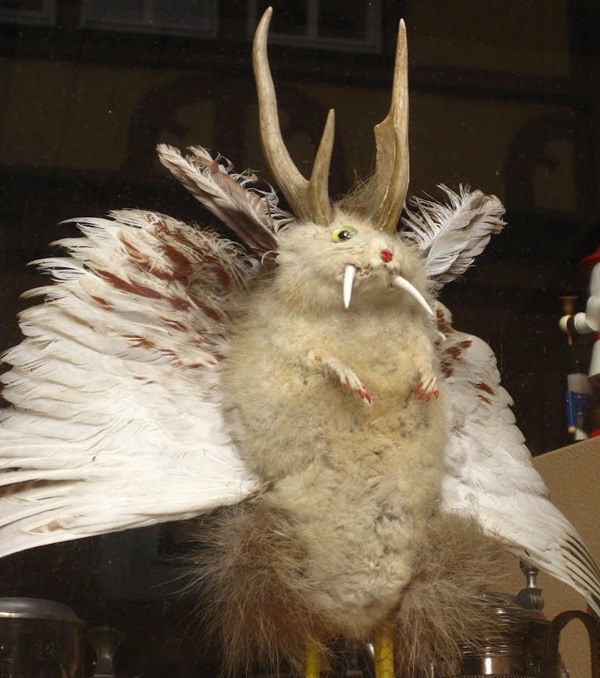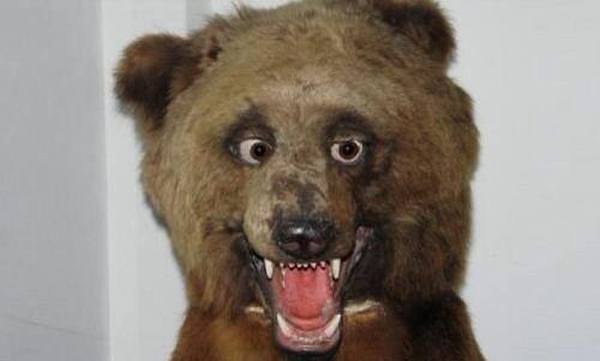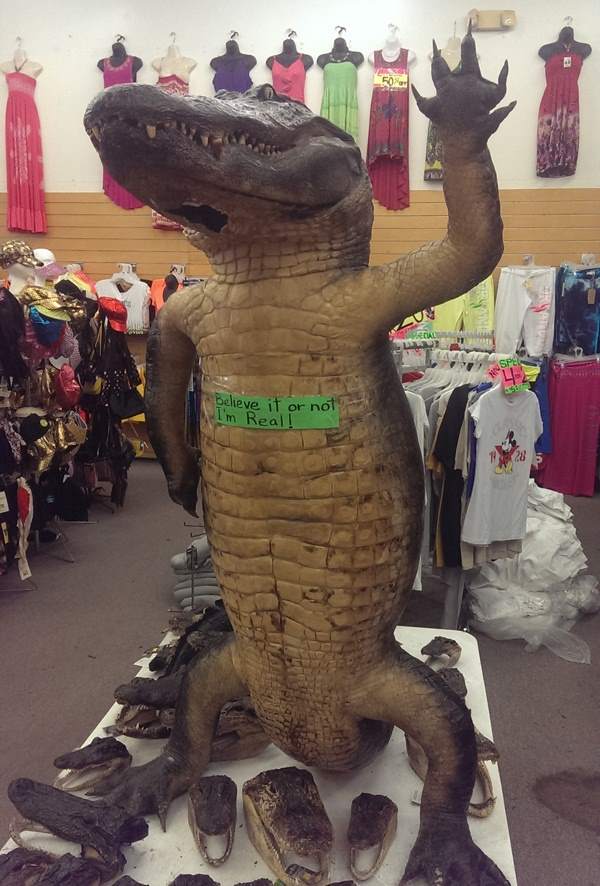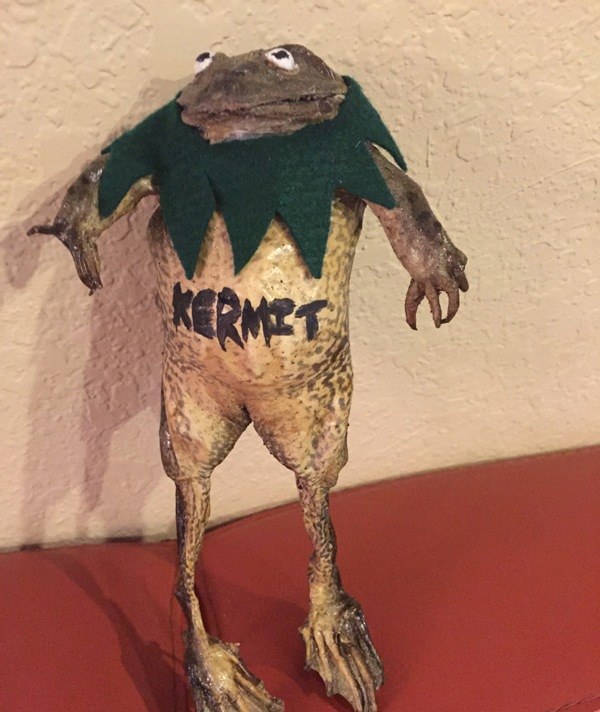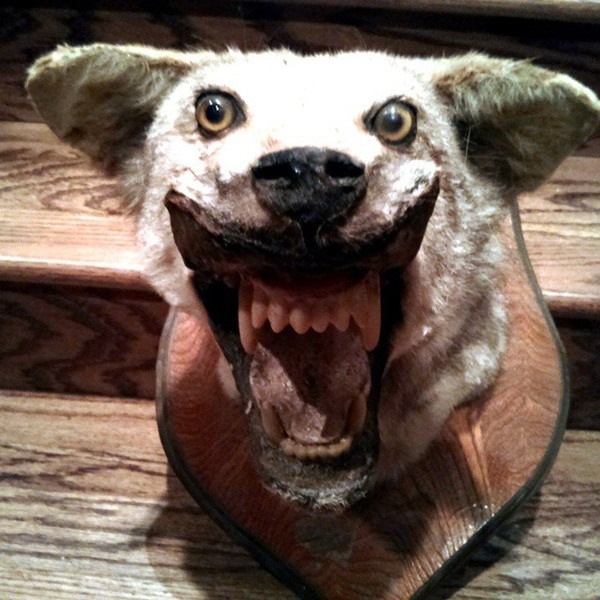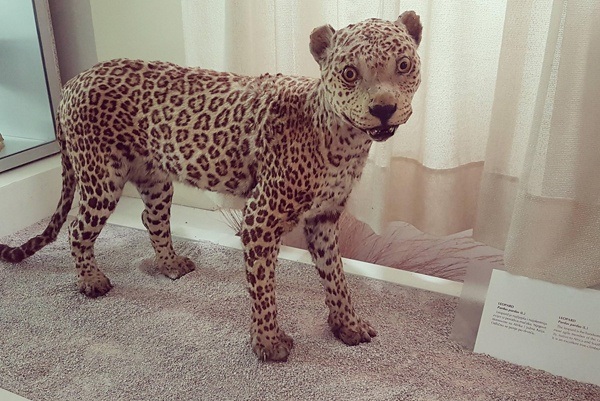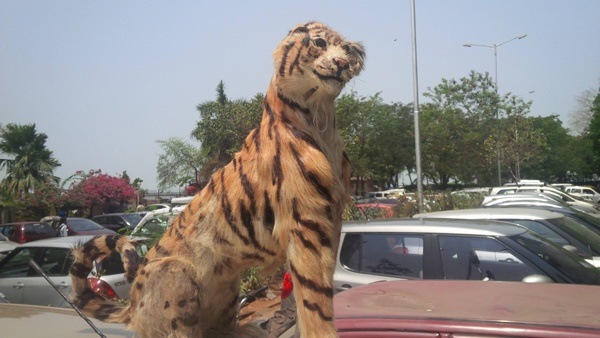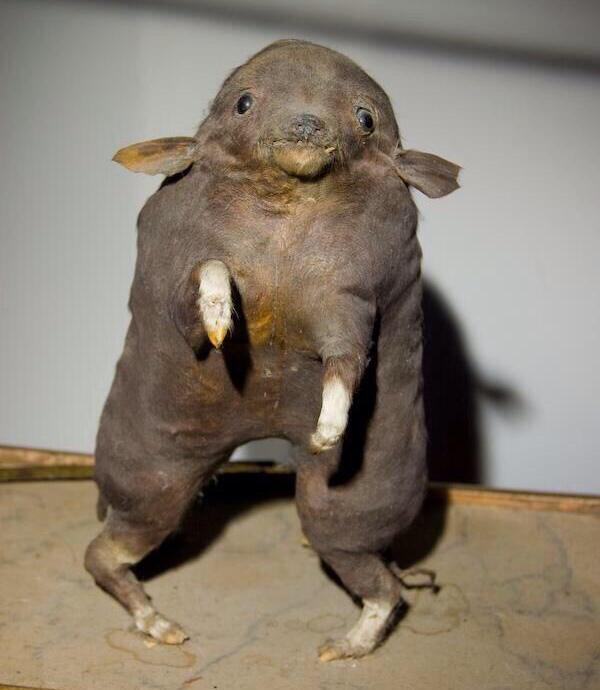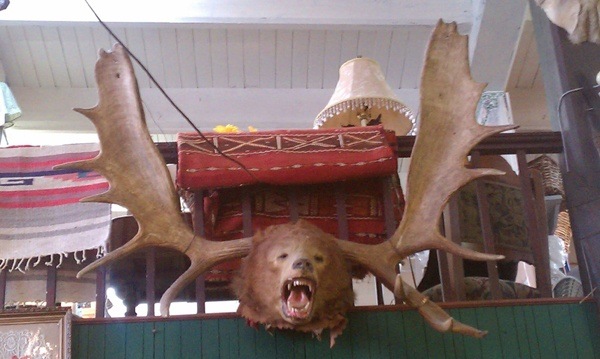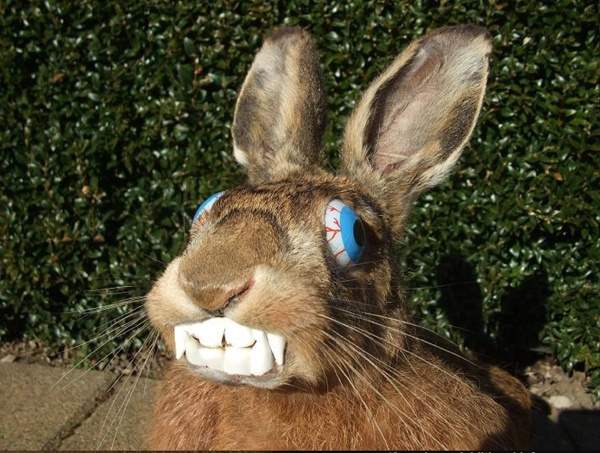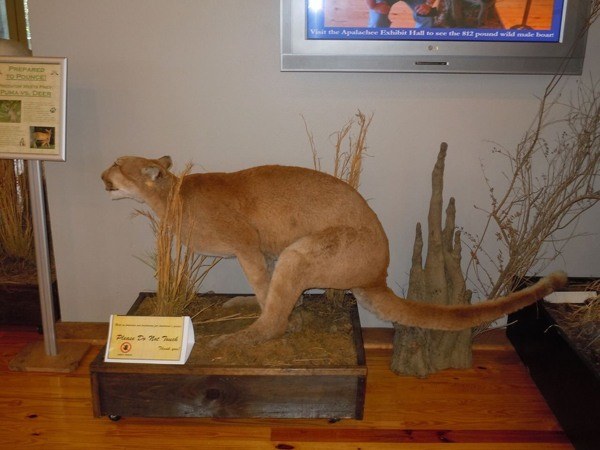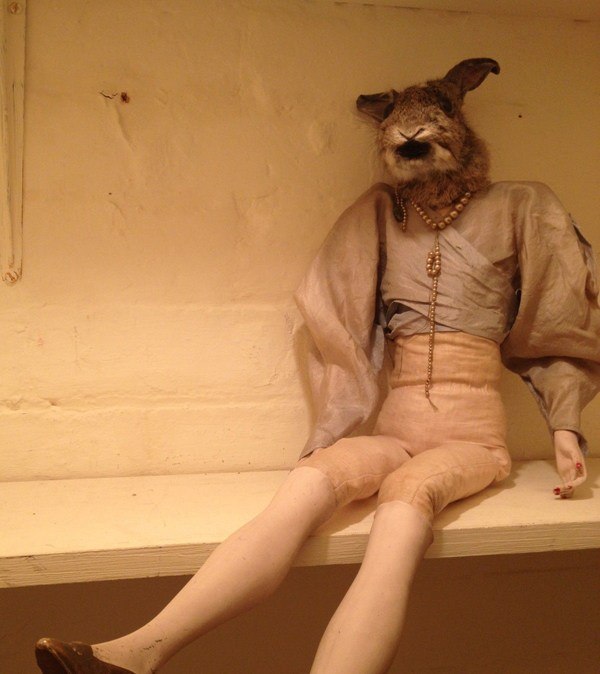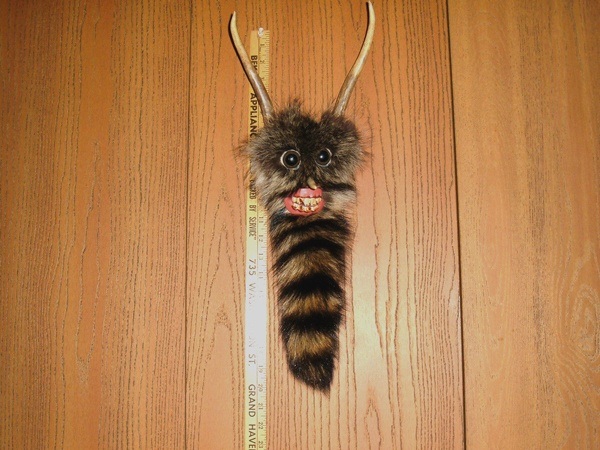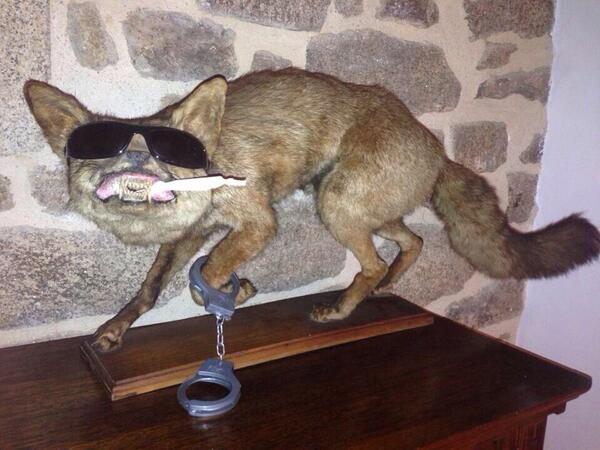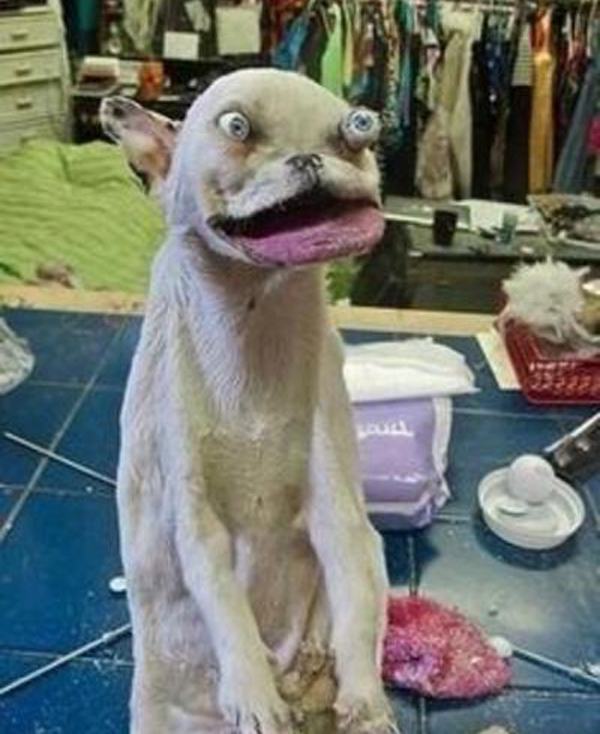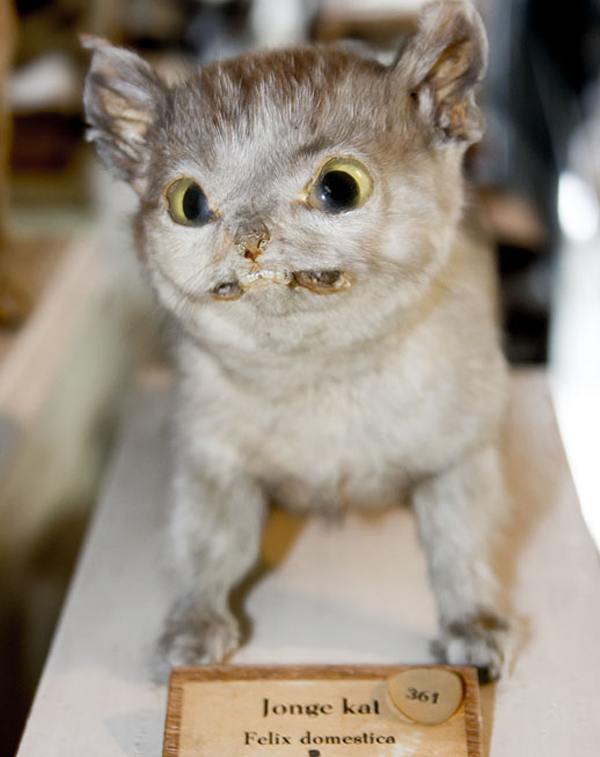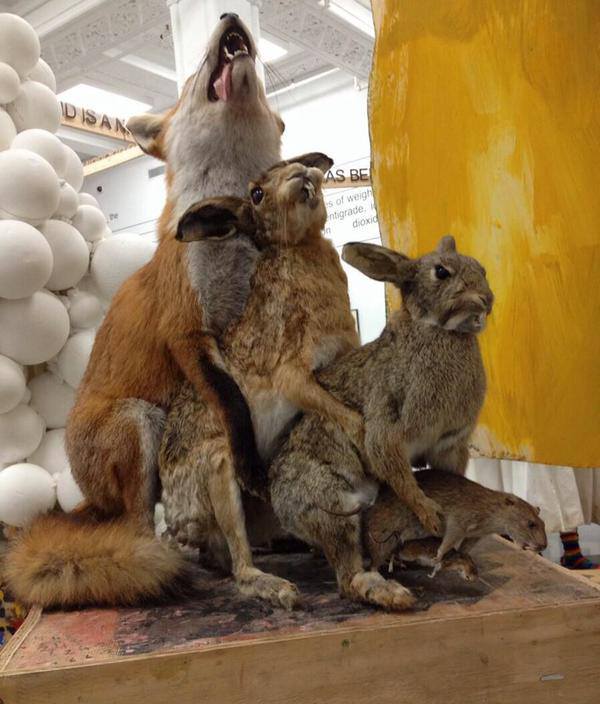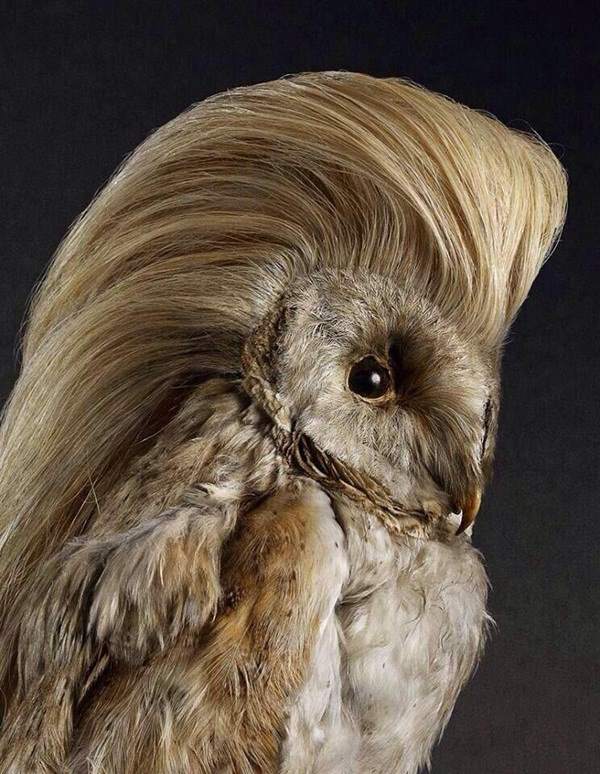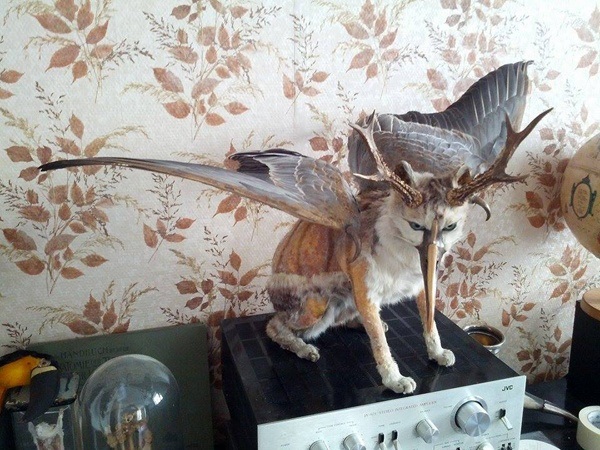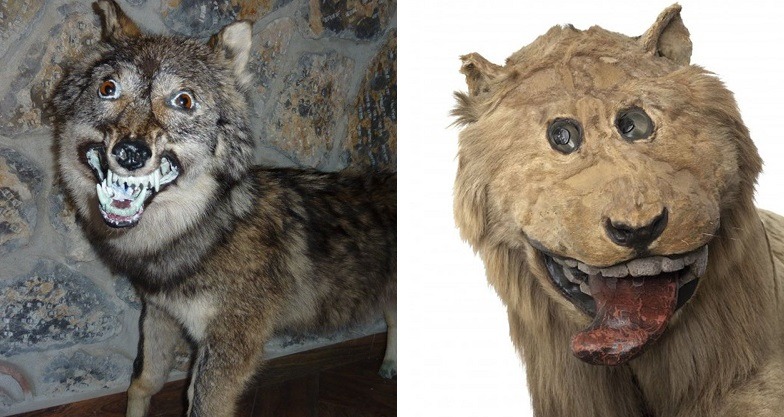 Sweet land of liberty, this is the most 'murican animal ever.
In case you ever wanted a squirrel with the sex appeal of Burt Reynolds.
Behold, the mythical creature of legend...the Beer.
Remember kids, crack is whack.
DISCLAIMER: This bear is not a fully accurate anatomical representation of a real boxing bear.
I had no idea cats could have down syndrome.
Good luck getting this image out of your head tonight.
When the teacher calls on you in class and you have no idea what they're talking about.
When Jim Henson does LSD.
10 bucks says that monkey will come to life at night and try to murder you.
Pretty sure they pulled those eyes right out of an old Halloween mask.
Is this really the way you want to honor Fido's memory?
Warner Brothers actually bought the right to this cat and are currently in development for a 4 movie horror series!
"From the producers of Human Centipede..."
Just know that THIS is somebody's hobby.
Taxidermy fails that only a mother could love.
Fun prank: put this in your roommate's bed while they're sleeping. Find a new roommate.
One of these things is way crappier than the other.
Somebody break out the crucifix and send this thing back to Hell.
"Please make its torso look more like a moldy loaf of rye bread. PERFECT."
Betcha didn't know foxes get hangovers too.
Sure, it's kinda cute, but it will still suck your soul.
Not sure if I'd run or laugh if I saw this bear in the woods.
Yes, somebody said "Hey, y'know what the women's clothing section needs? A shitty stuffed gator."
Even celebrities are prone to terrible taxidermy.
This taxidermy fail was the best some second-rate museum could do.
This leopard lived at home until he was 35.
Dracula's embarrassing cousin, Dorkula.
Yep, somebody just got their hair did.
Not even sure what this is, but it definitely hated its existence.
Fact: the moose-bear's habitat consist of only Tim Horton's parking lots.
Before you ask, YES, those are his real teeth and eyes.
Just in case you ever wondered what a puma taking a dump looked like.
Let's just put this creepy taxidermy fail in an attic somewhere and forget it ever existed.
These make a great gift for friends and family you never want to see again.
Jack Nicholson in taxidermied-fox form.
Ok TBH this is basically what these dogs look like to me in life.
Somebody walked in on this kitten masturbating and it actually died in this position.
Forest rangers won't tell you this, but orgies happen all the time in the wild.
The rare owelus Trumpius species!
Somebody send this beast of WTF to the Syfy channel asap!
Thanks to Creepy Taxidermy and Reddit for some of the images above. And if you enjoyed these hilarious taxidermy fails, check out our other posts on bad taxidermy and tattoo fails!