The Force Awakens is finally out, and millions of kids everywhere are suddenly clamoring for action figures. For those too late to snap up the official merchandise in time for Christmas, it's time to head to the Dollar Store to pick up one of the worst bootleg Star Wars toys in the world. Whoever said that imitation is the sincerest form of flattery obviously never had to play with these one of these: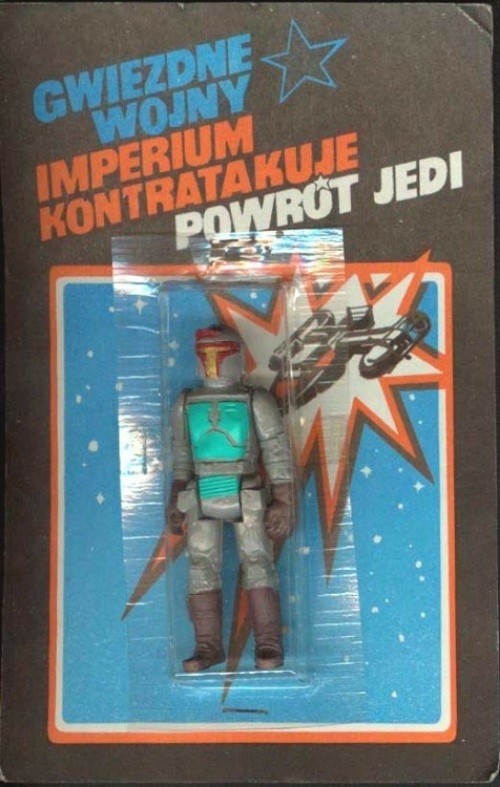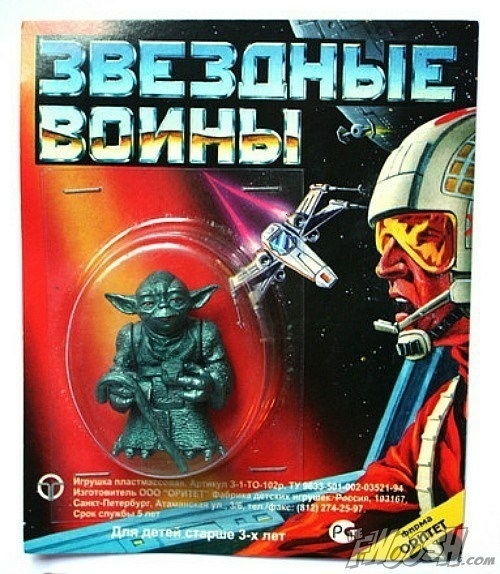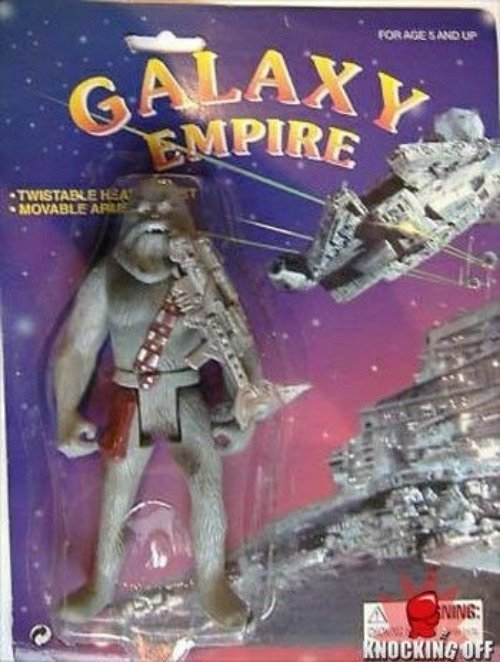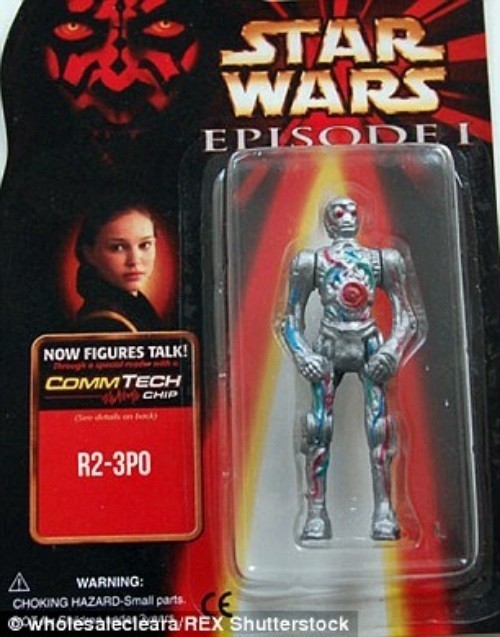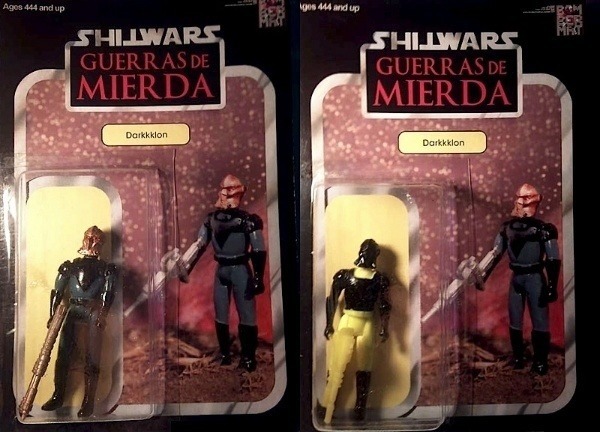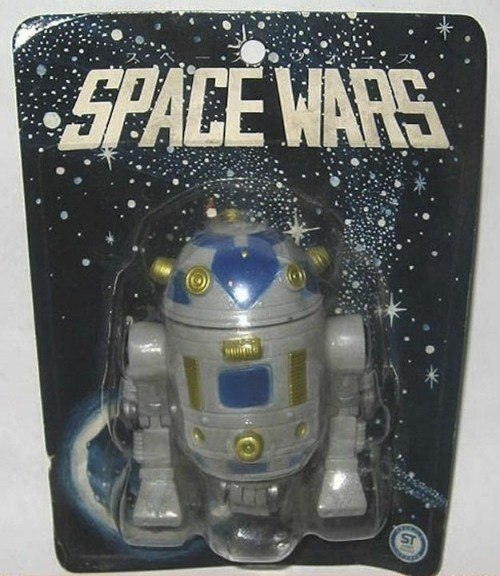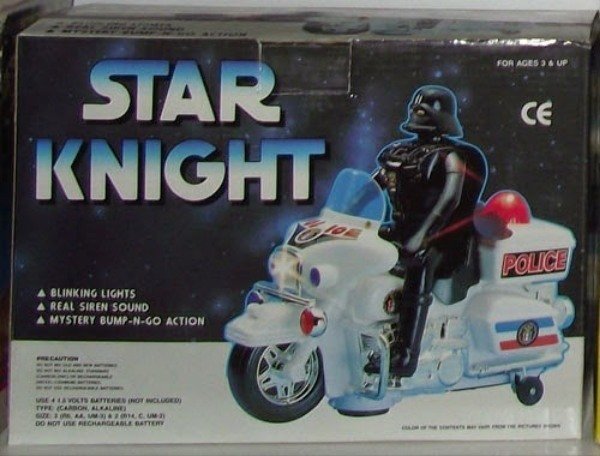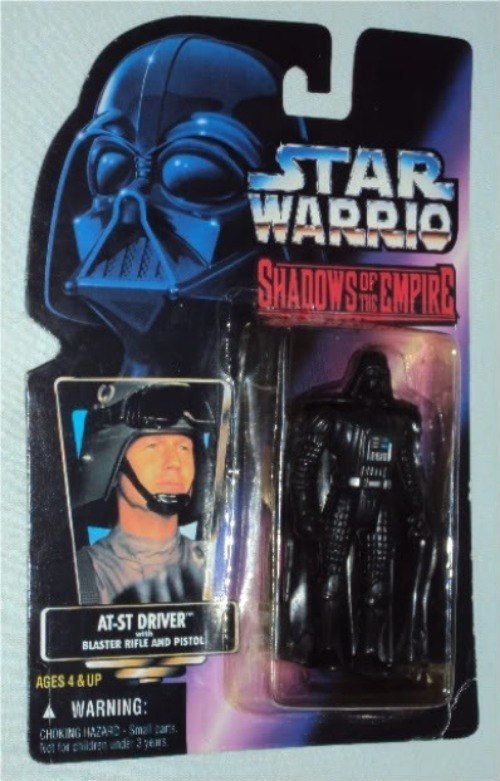 "No, no, it was just the one war, singular. Pretty sure that gets us around any copyright laws. Also, make his main weapon a weather vane. Because fuck children."
In Soviet Russia, bounty hunts you!
When you accidentally walk in on your dad trying on your mom's clothes.
When the Star Wars saga ended, Chewbacca changed his name to Kenneth and opened a bathhouse.
MFW Netflix removes a show I was only halfway through watching.
Found this toy in a box of cereal, you did.
For real, if you own the Karate Farmer toy, we will pay you $200 for it, cash.
For ages five and up, because younger kids literally wouldn't be able to survive that level of disappointment.
It's amazing how they captured the exact moment Darth Vader woke up from a bender, remembering he'd chopped off his son's hand.
What a dumb picture! As if the Star Wars franchise would ever have some annoying-looking kid as the hero!
The bastard child of R2D2 and C-3PO, caught contemplating the horrors of his conception.
"Shit Wars? Yes, this must be the one Timmy was asking for."
This is what's known in the bootleg industry as "not even trying."
"Mystery bump-n-go action" is how you ended up with a kid you have to buy toys for in the first place.
"It's-a-me, Star Warrio!"
Now in new, exciting "just missed the bus" pose!
Storm T. Rooper is a loose cannon rookie who takes too many chances. Lt. Vader is the grizzled by the book veteran who's only three months away from retirement. It's Galaxy Cop, coming this fall from the Fox network.
"Hit the gym for six months, then wax your chest. Only then, a Jedi will you be."
Head Man's superpower made him incredibly popular in prison.
He lays awake like this every night, trying not to think about making out with his sister. Or maybe we're just projecting.
Space Power has a lot of fundamental differences to Girl Power, but the footwear remains the same.
Space Warrior, seconds before being arrested for tearing the lights off the top of a police cruiser.
Yodb is our fbvorite chbrbcter from Stbr Wars.
He's like a Stormtrooper, only obsessed with pointing out the overused plot devices in your favorite TV shows.
Finally, someone acknowledged the fact that after living in a swamp for 30 years, Yoda almost definitely had a tapeworm.
Finally, Pauly D got his own action figure! (Fun fact: This is the first time anyone has written about or even thought of Pauly D in at least five years. We only remembered his name by Googling "fourth most annoying one from that documentary about hot tub syphilis.")
Honestly, if the prequels had featured a Darth Vader with a drill for a hand who ripped C-3PO's head off, people would have been 200% more ok with them.
Somewhere, a six-year-old who asked Santa for the Lego Millennium Falcon is sobbing his heart out.
It's 90% certain that the most annoying person you know has these lined up on their bookshelf and claims that they are "the best thing they've ever bought."
He's not a great shot, but if you want someone to find the square root of 364, he's your guy.
Not had your fill? Enjoy 21 WTF images that will make you ashamed to be a Star Wars fan, or see five people you'll definitely unfriend on Facebook when the new Star Wars movie comes out.