When it comes to family photos — whether it's the kids making silly faces or Billy refusing to take off his Kiss makeup again — something always goes wrong. Here are forty-four pictures of families so ridiculous they'll make your dysfunctional relatives look almost functional in comparison: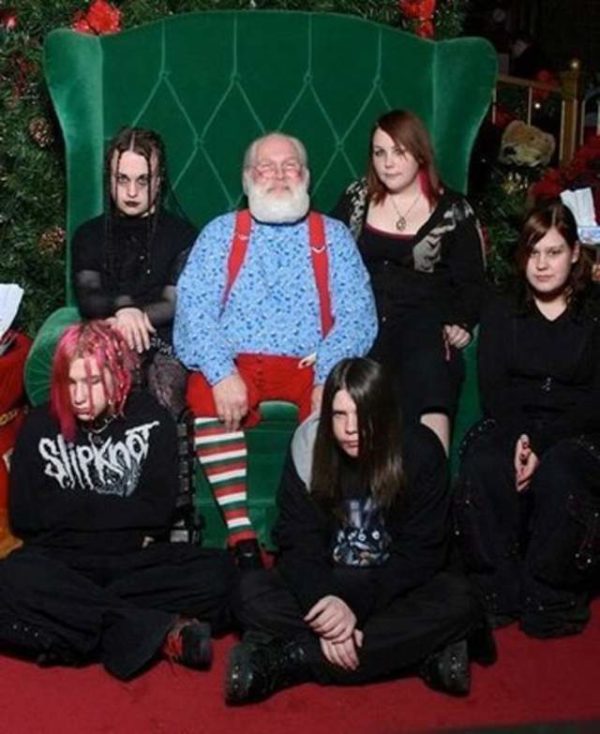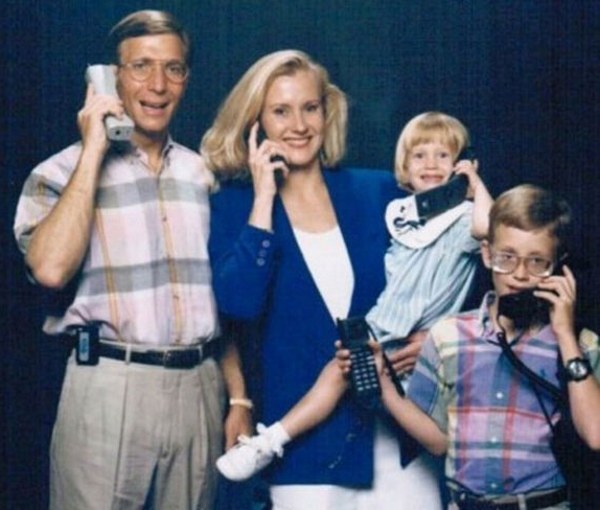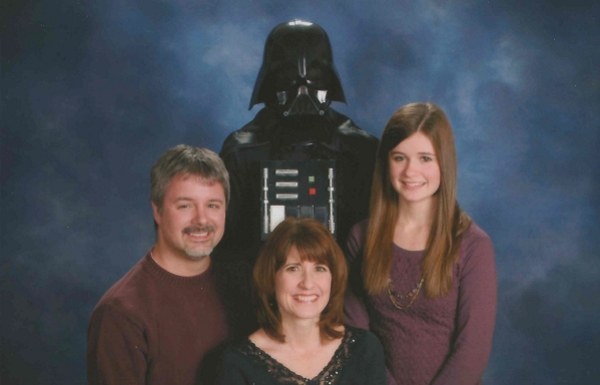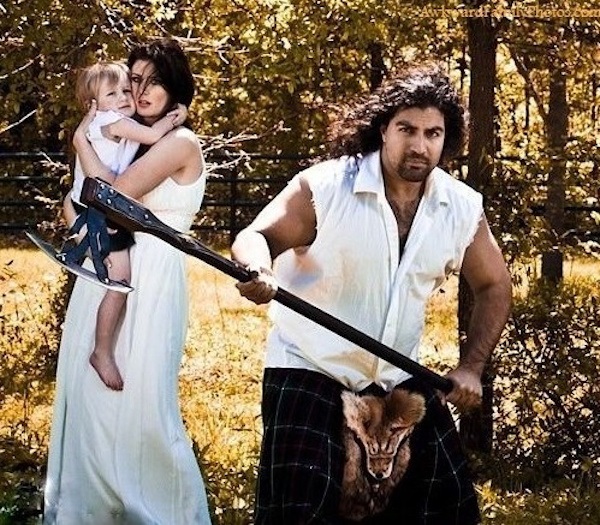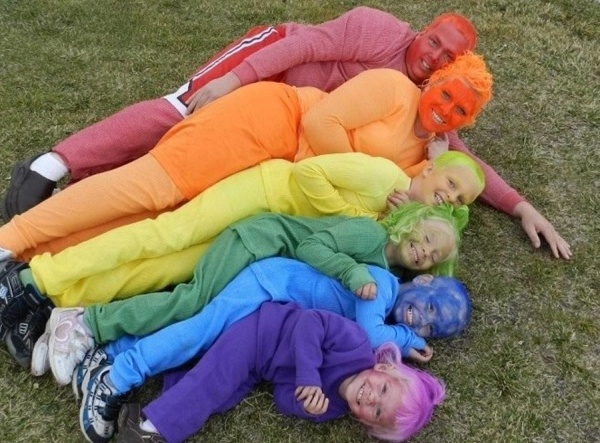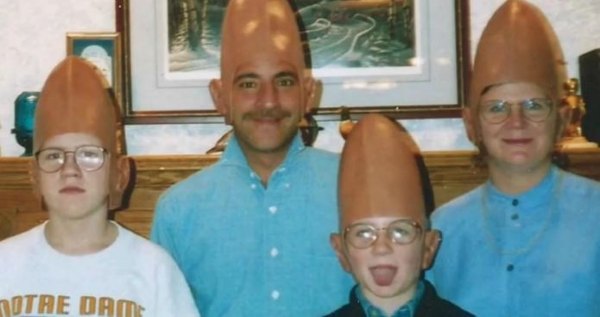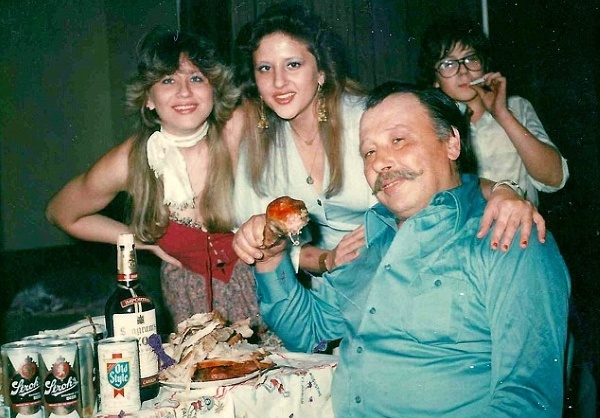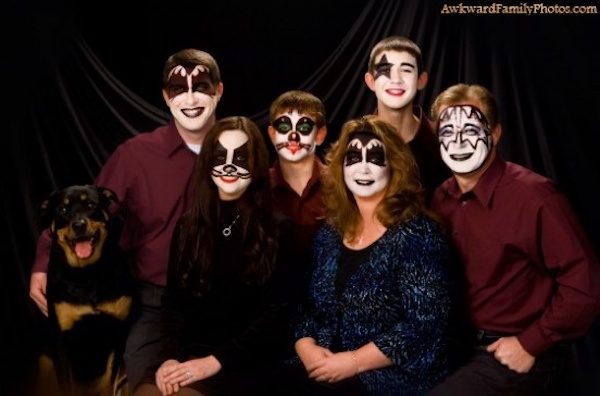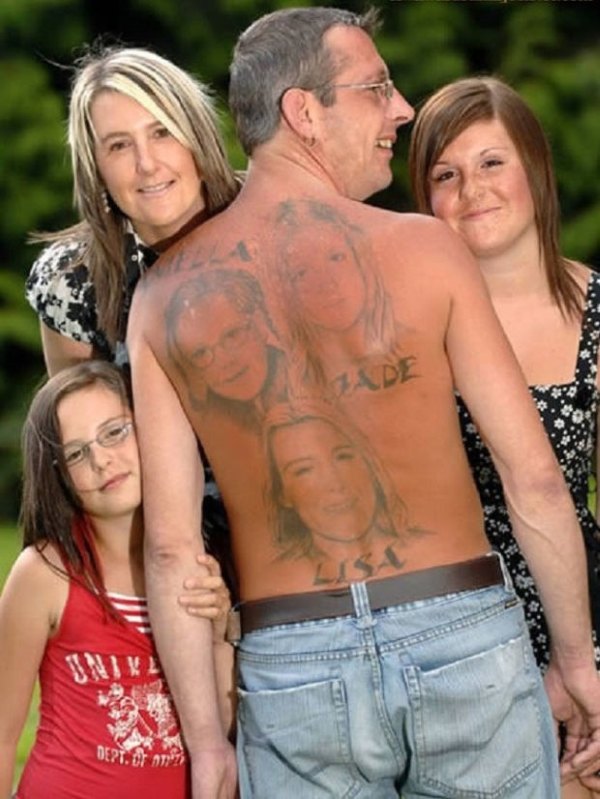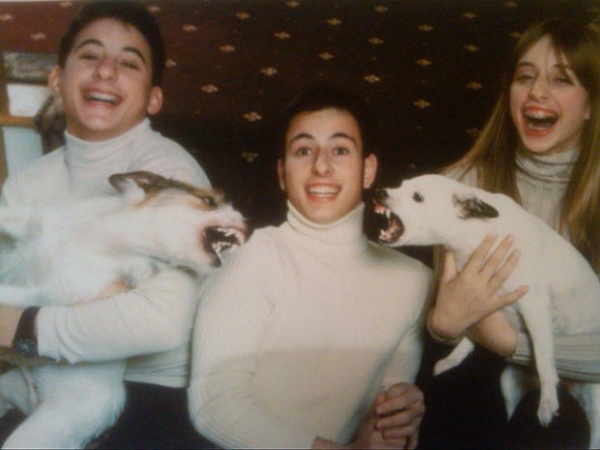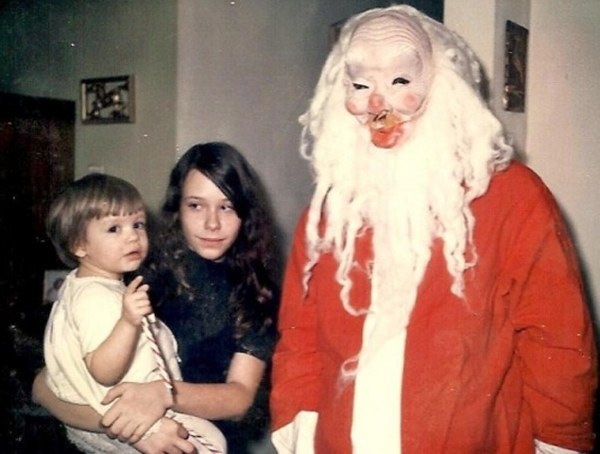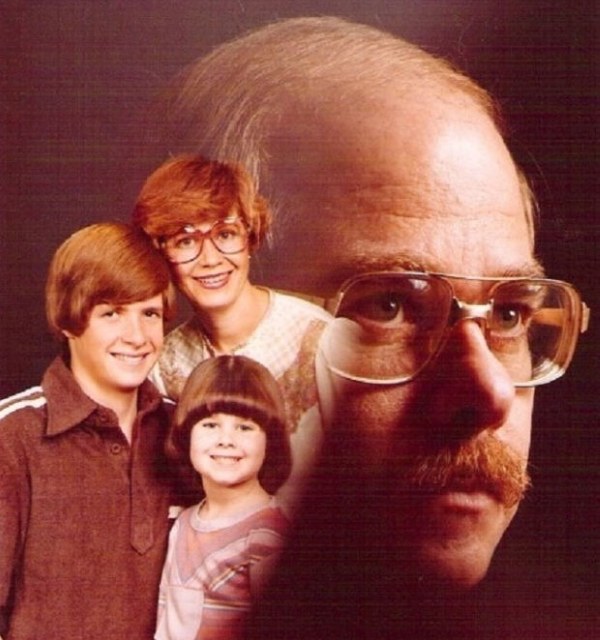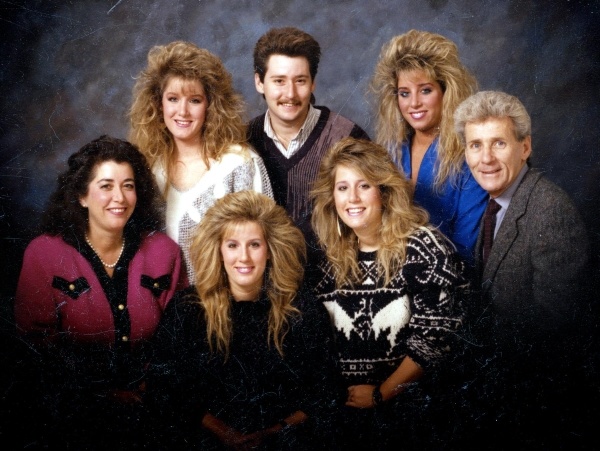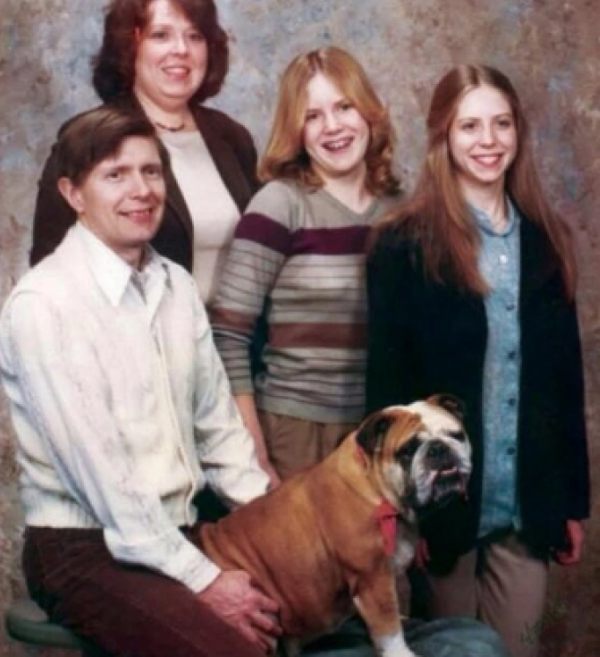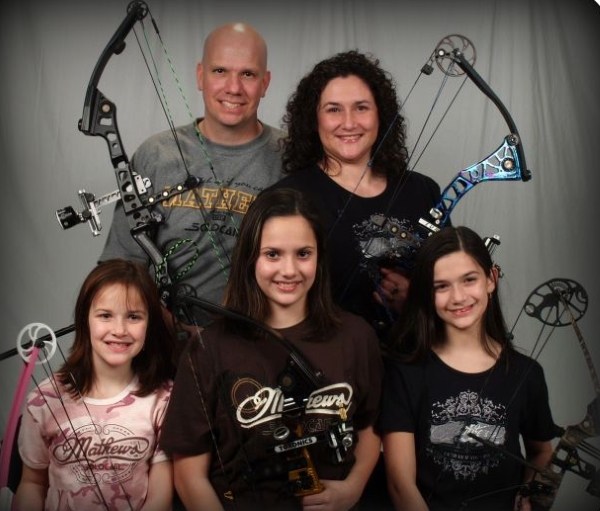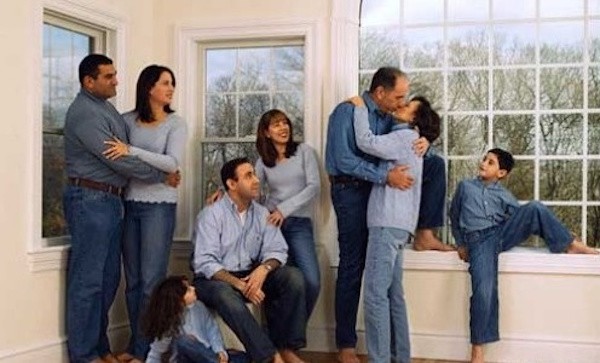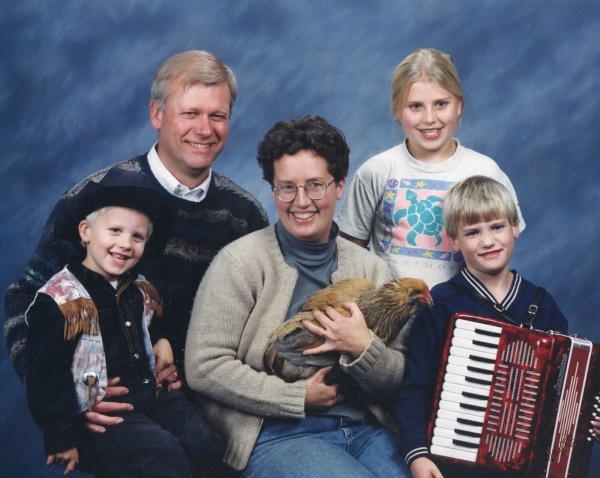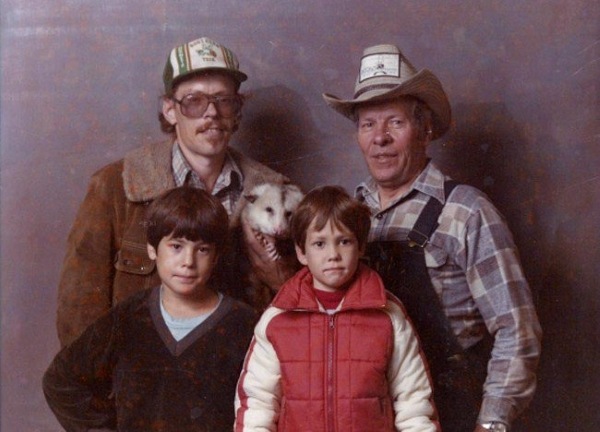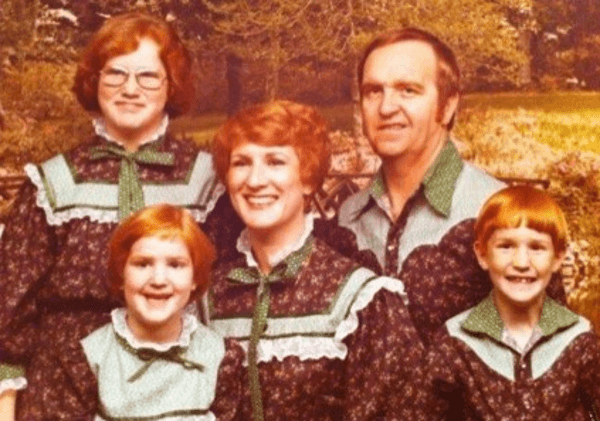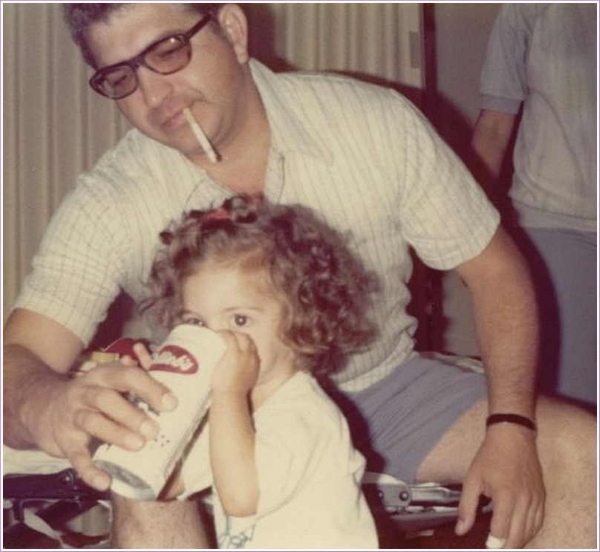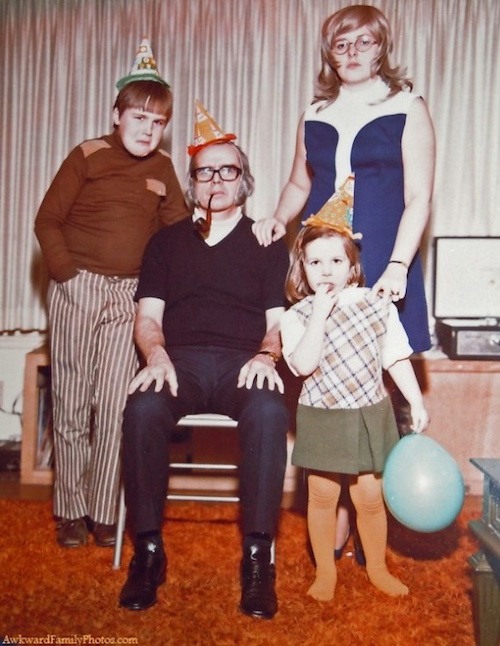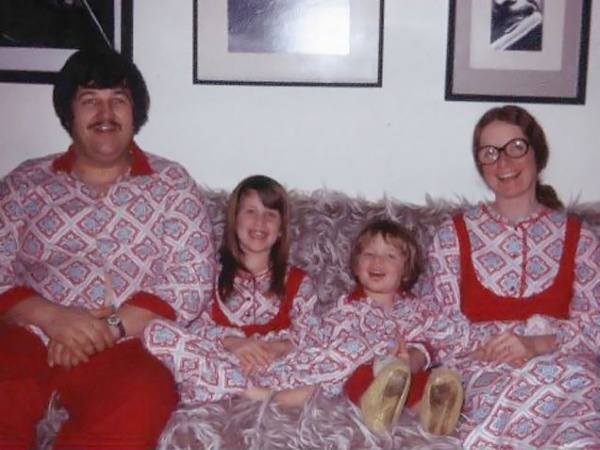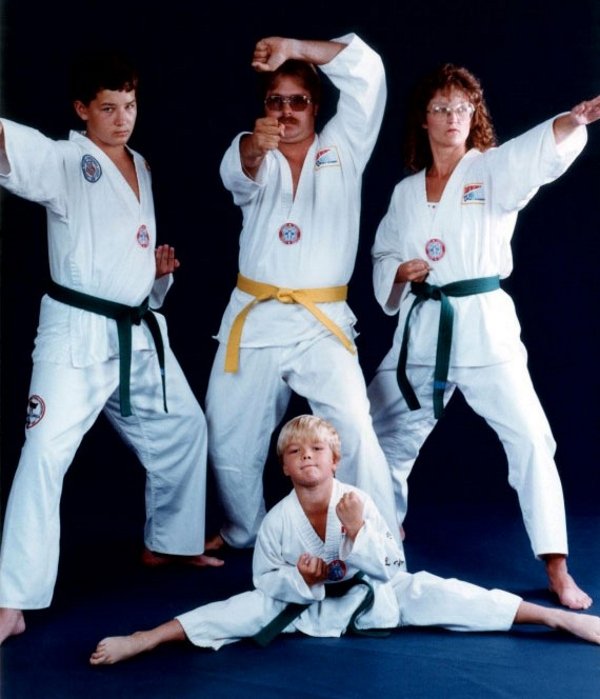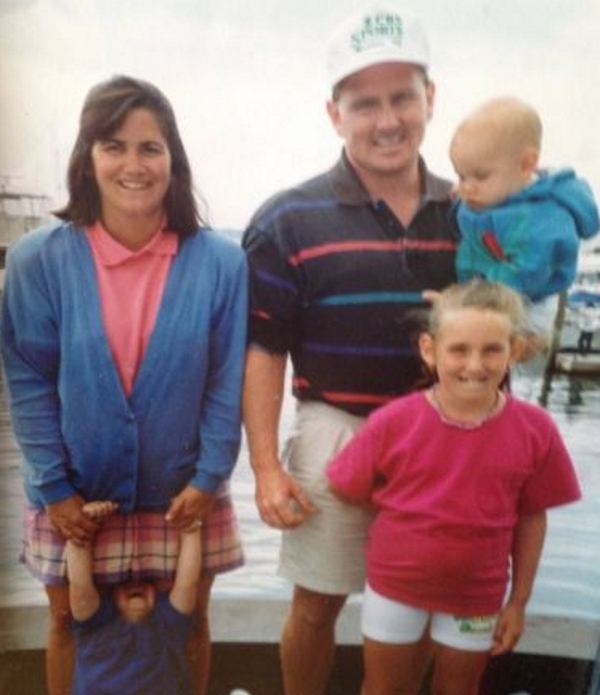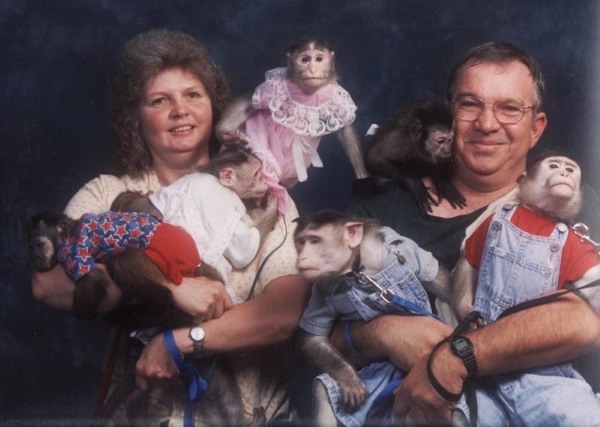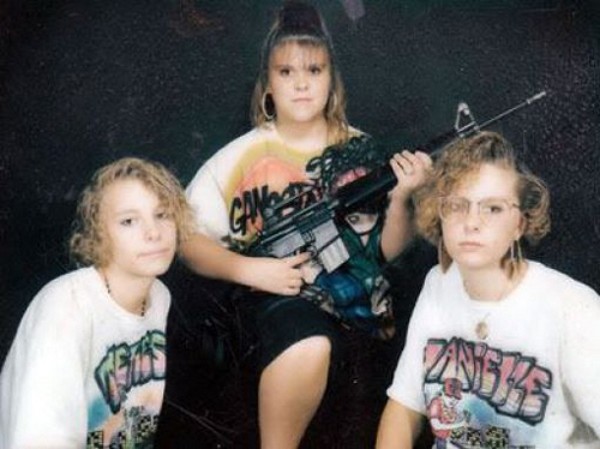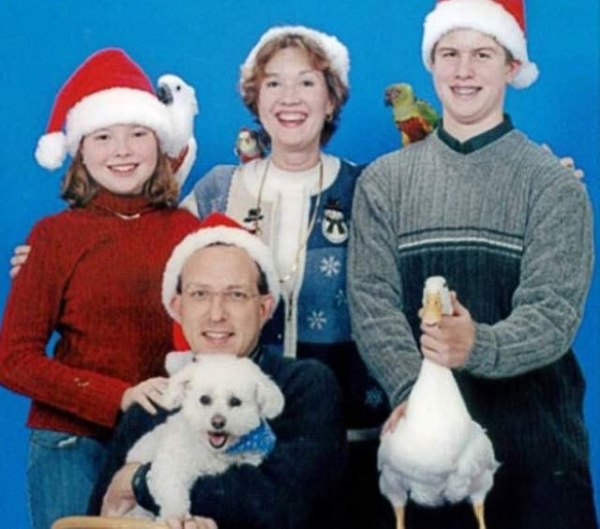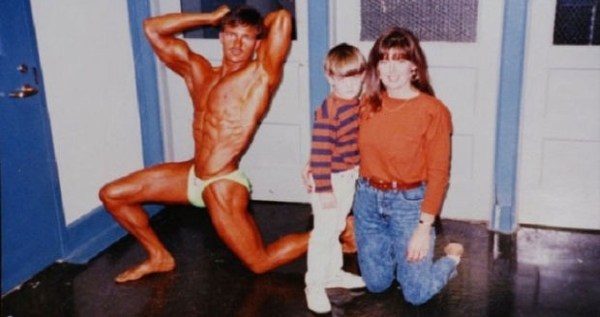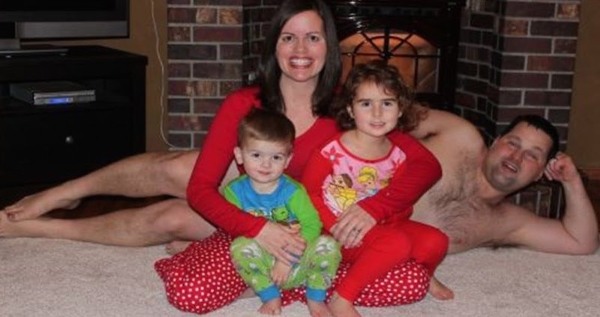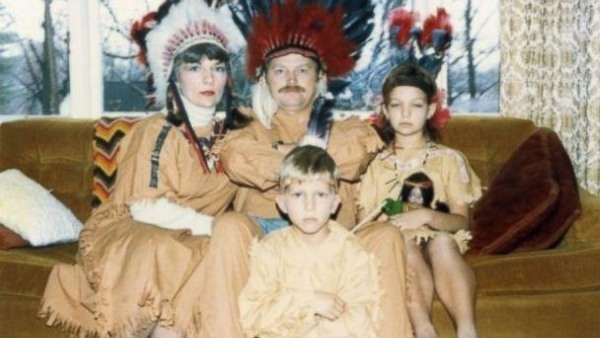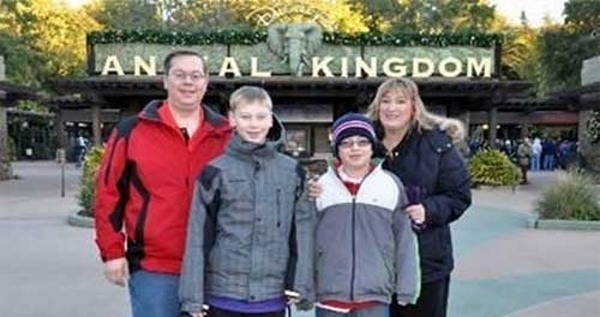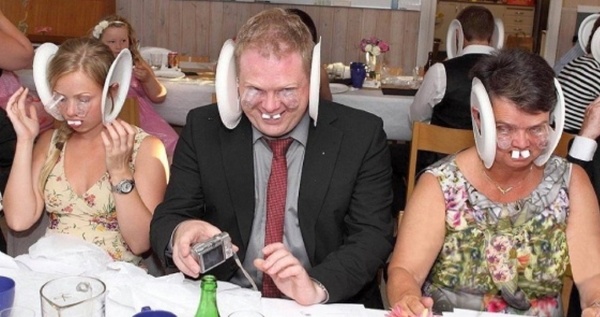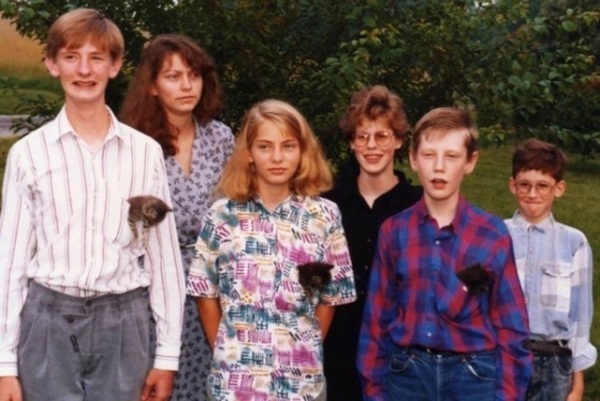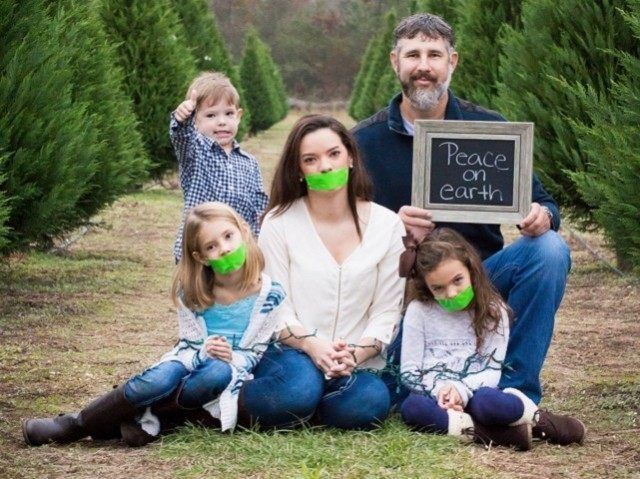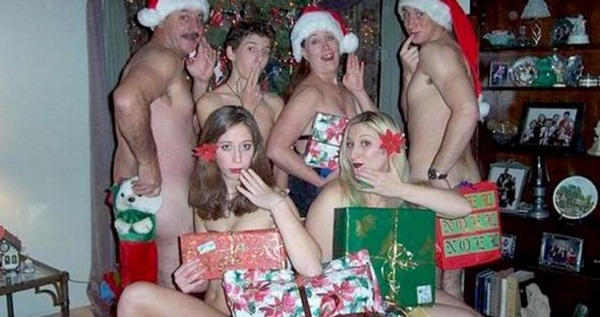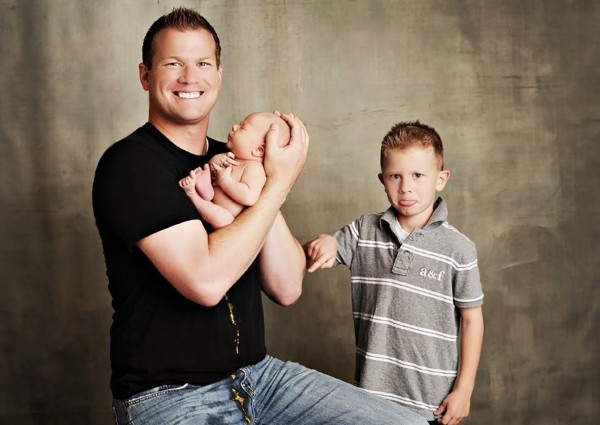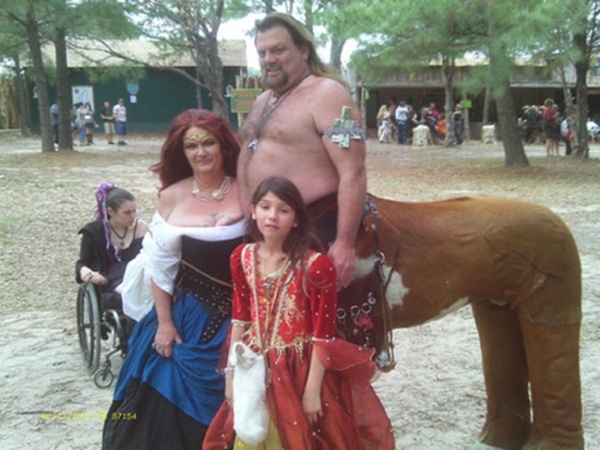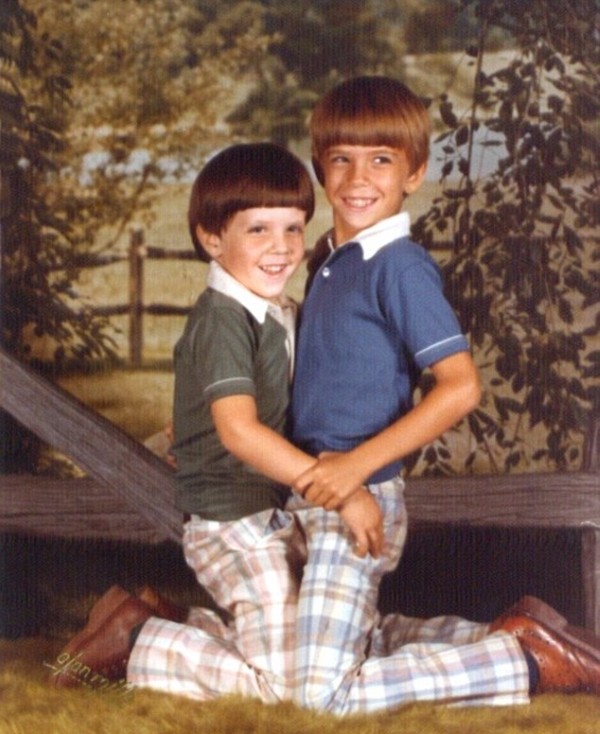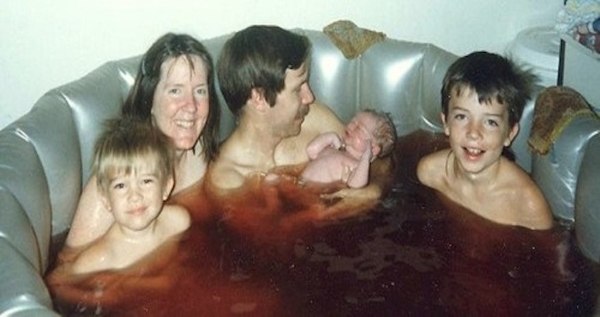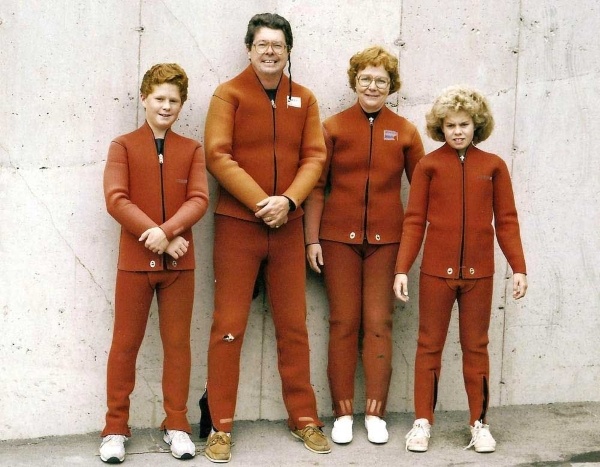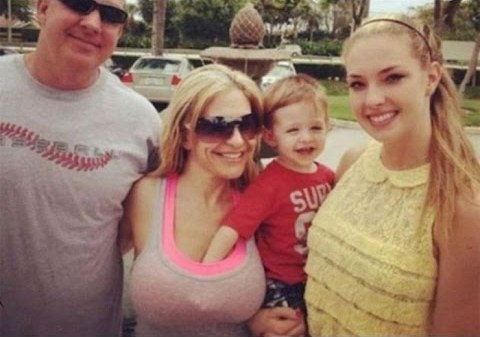 "What would you like Santa to bring you this year little girl?" "A color darker than black, to match my soul...oh and a new Jack Skellington hoodie"
If you're going to raise your child in a Furry household you might as well start them young.
The most early '90s picture possible.
I find your lack of a laser background disturbing.
Really protecting his future child from the possibility of future popularity.
Somehow I don't think this was what Kermit was singing about.
A creative solution for a red-headed family?
A rare picture of Mario and Peach at home.
This somehow makes Gene Simmons even less cool by proxy.
If you think this is bad, you don't want to see where he put the tattoo of his son.
"Okay now, look at the camera, smile and say RABIES!"
Do you want nightmares? Because this is how you get nightmares.
They called him Dad, he called them target practice.
Pictured: Aqua Net shareholder's meeting circa 1986.
Looks like someone really screwed the pooch with this one.
The Daryl Dixon Fan Club group photo was a smashing success!
Just a casual Wednesday night for the McKann family!
A turtle t-shirt on family portrait day, seriously? Jesus kid, show some family pride like chicken-grab and Accordianus - the Greek god of polka - over there!
"Billy could you move over a little? You're blocking the possum."
The main difference between Gingers and Vampires is that, though both are equally soulless, Gingers can actually be photographed.
It's OK, it's a lite beer!
This is where the family therapy session starts.
It's almost impossible to figure out where the couch ends and the family begins.
Families that kick together stick together!
Wait, I came out of WHERE???
Not all families are related by blood, some aren't even related by genus.
This is what happens when you let your children listen to rap music.
Somehow "choking the duck" just isn't as funny.
This woman voted for Hillary Clinton solely to close the gun show loophole.
"Why would I put on pants? My family IS my pants!"
It's a hard kingdom to get into. You have to kind of relax and ease yourself in very slowly.
Not even the people IN this picture know what is going on.
"Hey bro, you can finally say you got a little p-" "BRIAN YOU STOP THAT RIGHT NOW!"
LOL and you silly girls think there's a patriarchy SMH
THIS is why Bob Barker was always telling us to spay and neuter our pets.
I'll have a nude Christmas, without you!
In the baby's defense, four months is a little too early for tacos, soft shell or not.
"Look, sweetie, Daddy didn't spend all of this time working on his paper mache centaur costume just to have you mope around the Renaissance Fair like a surly Kobold, now smile, dammit!"
Man, I bet that bird has SEEN some stuff.
"Now kneel facing each other. It's only weird if you make it weird."
Sadly, the water in Flint Michigan hasn't gotten any cleaner :(
Getting Wes Anderson to take our family portrait was totally worth the money!
I swear I left my toy in here somewhere...
Thanks to BlazePress for some of the above images, and check out parents putting their kids in danger for a photo op and the creepiest relatives on Facebook!